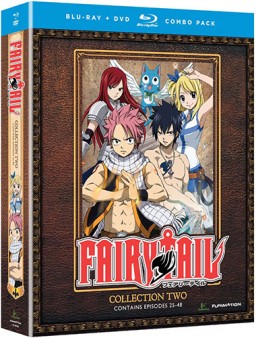 Mouse-over Cover Art for Details
Click thumbnails for high-resolution 1920X1080p screen captures
(The below TheaterByte screen captures were taken directly from the Blu-ray Disc and losslessly compressed in the PNG format. There should be no loss of picture quality with this format. All screen captures should be regarded only as an approximation of the full capabilities of the Blu-ray format.
The Series
[Rating:3.5/5]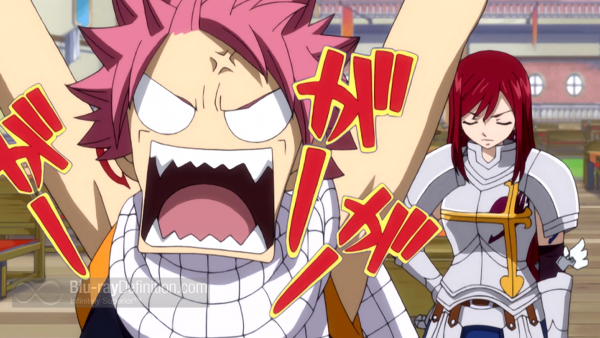 In Fairy Tail: Collection Two, the fantasy anime series, previously reviewed here in its first season's multiple part releases, continues along the same formulaic path set forth by the creators with very little variation. Our main protagonists, that is the Fairy Tail guild of wizards, mainly Lucy, Natsu, Erza, Happy, and co., meet, in this first collection, yet another dark guild of wizards, the Oración Seis, whom they must defeat. The Oración Seis prove a more powerful foe than the Fairy Tail guild have ever been challenged with before — a mere six members powerful enough to wipe out entire guilds and with a plan to resurrect a powerful force that threatens the balance of the world. This collection of episodes, 49-60, also resurrects an old foe in Jellal, while introducing two new characters, the adolescent Celestial Wizard Wendy and her female cat Charle. The two add some much needed energy to the series, a dose of fresh air, and, in particular with Charle, give Happy a new character to play off of. Apart from this, it's business as usual, with more comedy, more action, and the usual doses of cliffhangers and peril.
Video Quality
[Rating:3.5/5]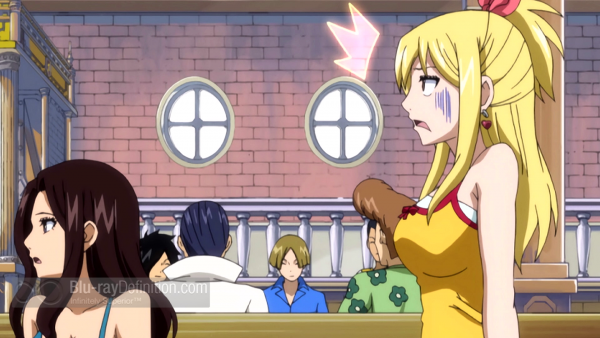 There's not much variation in the transfer to Blu-ray of this second season of Fairy Tail on Blu-ray from FUNimation. The up-scaled AVC/MPEG-4 1080p/24 transfer remains consistent to the four parts of the first season thus far released. Motion artifact and stairstepping around the line art remain as does some overall softness. The transfer continues to have the same relatively good vibrancy in the color saturation and strong detail for an up-scaled presentation, but it certainly does not and cannot compete with a native high definition release.
Audio Quality
[Rating:4/5]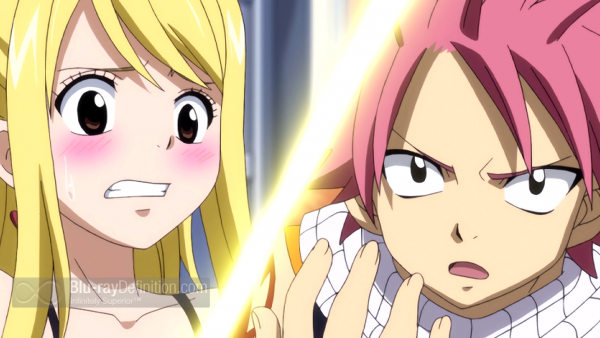 Audio also remains consistent with previous releases in both the original Japanese Dolby TrueHD 2.0 (48kHz/24-bit) and English Dolby TrueHD 5.1 (48kHz/24-bit) dub. The Japanese mix is a good one with clean dialogue, wide stereo imaging and sense of depth to the dynamics, although given the material at hand, the mix remains mostly louder and in your face. The English dub does open the soundstage, but is remains more atmospheric than an aggressively discrete mix in its use of the surround channels. It also offers clean dialogue, a good spread of sounds, and decent dynamics.
Supplemental Materials
[Rating:2/5]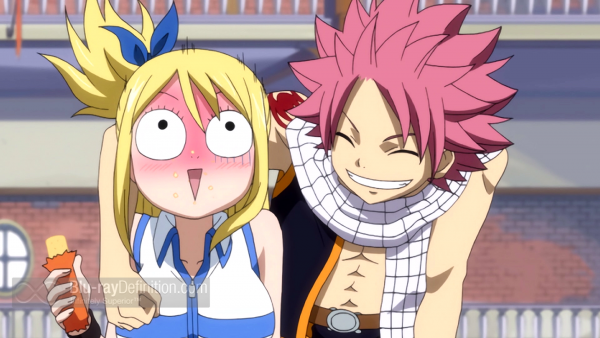 Nothing extraordinary is supplied in this collection, but a couple of audio commentaries are included alongside the usual.
The supplements:
Episode 49 commentary
Episode 58 Commentary
Textless Opening Song "Egao no Mahou"
Textless Closing Song "Holy Shine"
U.S. Trailer (1.78:1; 1080p/24)
FUNimation trailers
The Definitive Word
Overall:
[Rating:3.5/5]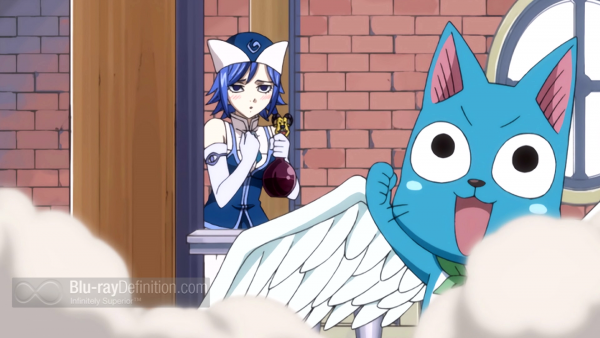 Fans of Fairy Tail get another big dose of everything they have come to expect in this fantasy series with this new collection from FUNimation. New characters arrive while old foes return for another action-fueled, comedy laden romp. The transfer is still only middling, being an up-scale, but it is still better than the DVDs.
Additional Screen Captures
[amazon-product]B00CDV4NN4[/amazon-product]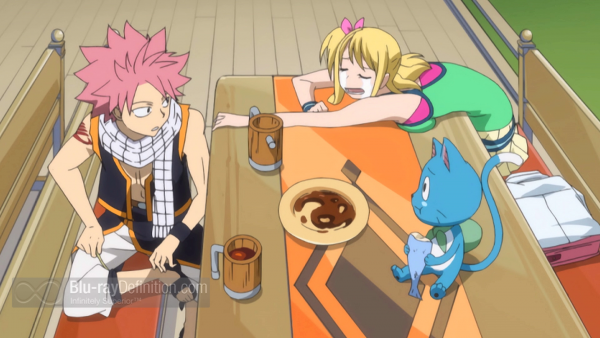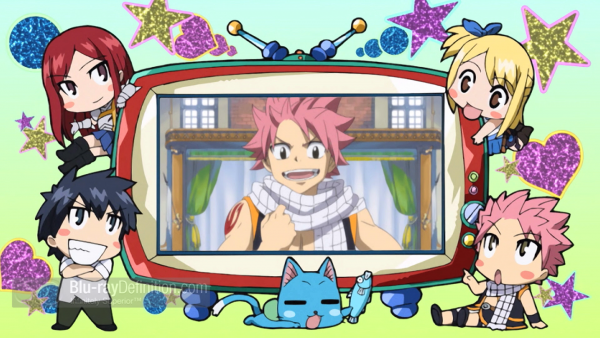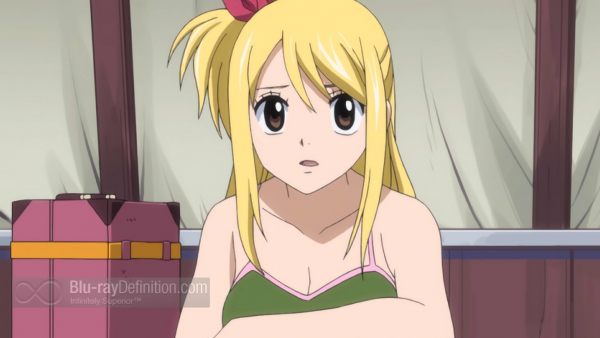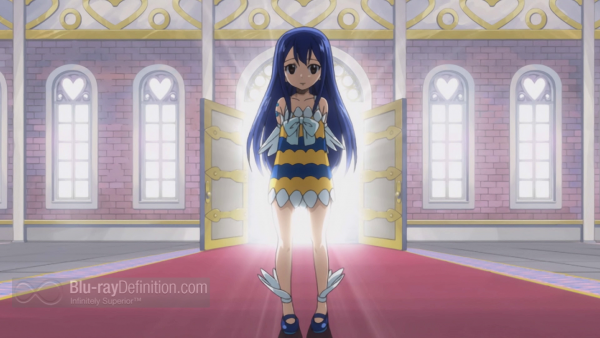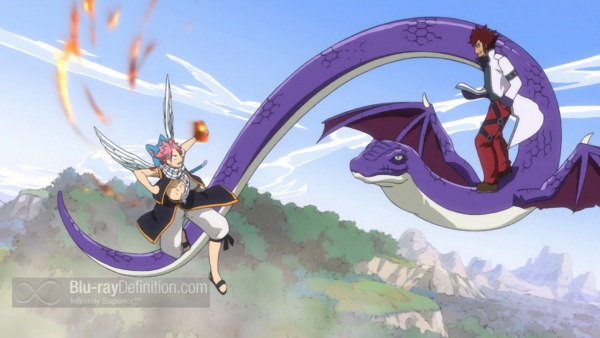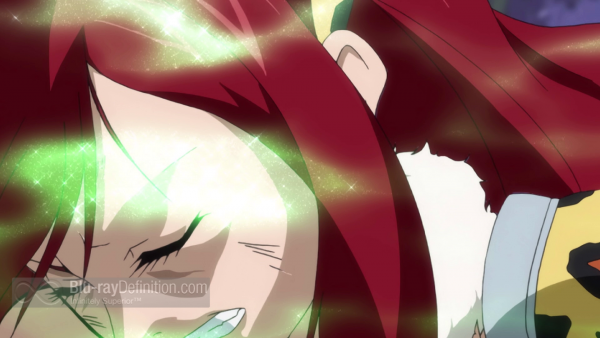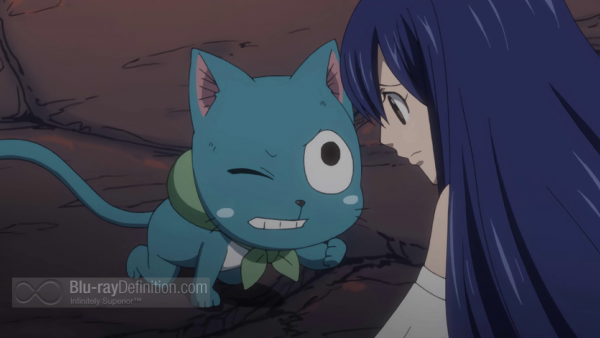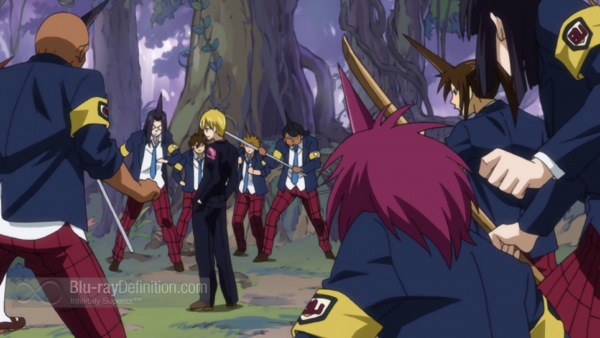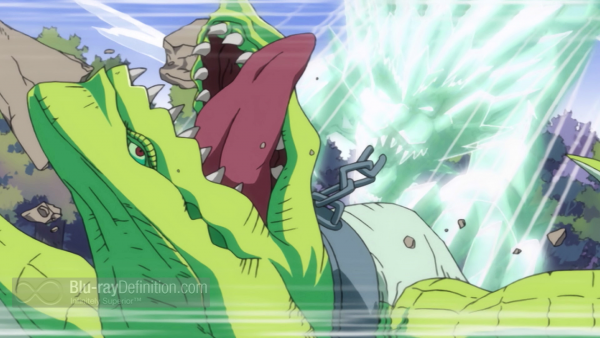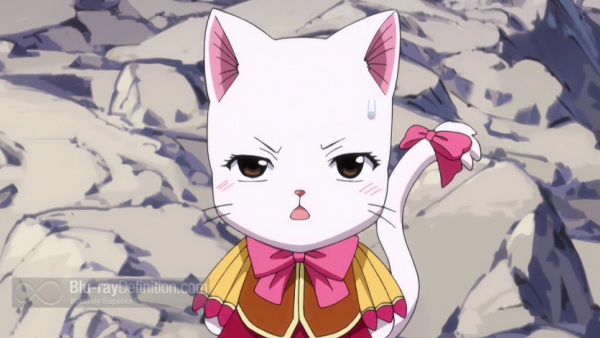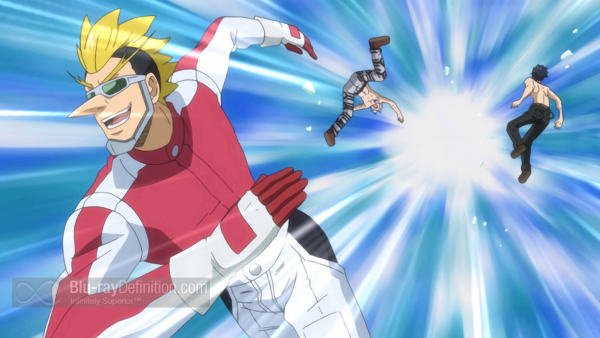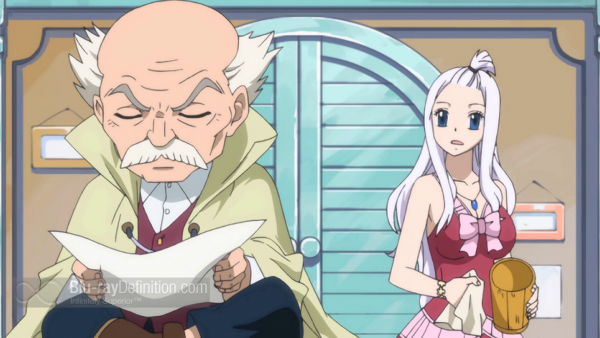 [amazon-product]B00CDV4NN4[/amazon-product]