Mouse-over Cover Art for Details
Click thumbnails for high-resolution 1920X1080p screen captures
(The below TheaterByte screen captures were taken directly from the Blu-ray Disc and losslessly compressed in the PNG format. There should be no loss of picture quality with this format. All screen captures should be regarded only as an approximation of the full capabilities of the Blu-ray format.
The Film
[Rating:4/5]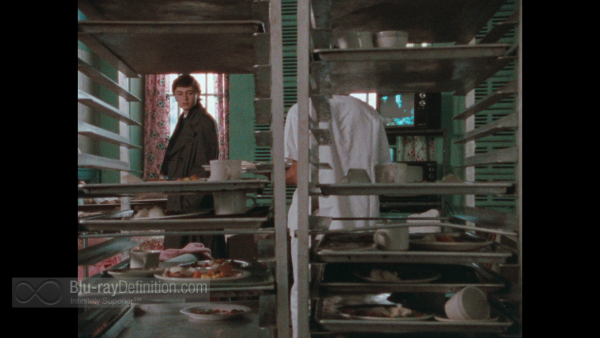 Armenian-Canadian indie filmmaker Atom Egoyan's Family Viewing (1988) is a telling peek into a dysfunctional family and the growing encroachment of media and television as an influence on every part of our lives. Shot on a meagre budget and utilizing cast that would include regulars in his later films, including his wife Arsinée Khanjian and David Hemblen, the film is shot in a fashion resembling a television show, or, more precisely, a documentary style. The title is a play on words on multiple levels. We are both viewing a family and the family we are viewing is wrapped up in their own television viewing habits so central to the plot. It's also a bit tongue in cheek, as the film itself is far from "viewing for the family" as the name would imply.
We are taken into the off kilter world of Van (Aidan Tierney), a young man just finishing up high school, who is involved with his father Stan's (David Hemblen) live-in girlfriend Sandra (Gabrielle Rose) and, through his regular visits to his sick grandmother in a nursing home, he becomes involved with Aline (Arsinée Khanjian), a phone sex worker whom his father also patronizes. Van's father is also an avid videotaping hobbyist who loves to tape everything, including his sex life with Sandra. Perusing through these sex tapes, Van discovers that his father has been taping over videos of his childhood, and, in particular, videos of his estranged mother that he wants to find.
This early Egoyan film, wry, comedic, oddball, and somewhat voyeuristic, would help grow Egoyan's reputation and lay the groundwork for his films to come. Getting past the low budget, one can already see how beautifully and inventively filmed Family Viewing is, right from the opening shot of Van through two restaurant carts of trays in the nursing home, to the almost ethereal, security footage-like daydream of Van on the couch at home that throws us from a romance scene between him and Sandra to an almost 70s sitcom family setting. It's marvelous work all around.
Video Quality
[Rating:2.5/5]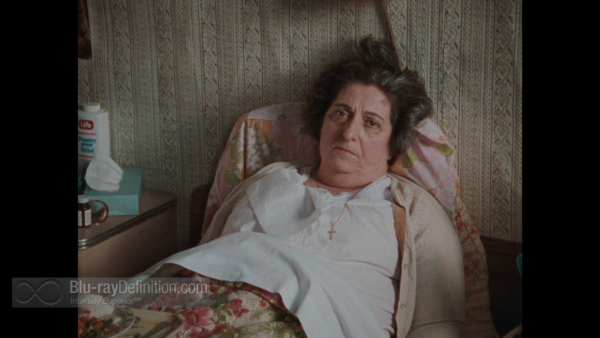 Family Viewing is an extremely low budget independent film shot on 16mm and made to look like early videocassette. As such, no amount of massaging can really make it look like a pristine, reference quality high definition release. About the most one can say about this AVC/MPEG-4 encodement from Artificial Eye is that it presents the film as it is and offers more breathing room than the even further compressed DVD format.
Audio Quality
[Rating:2.5/5]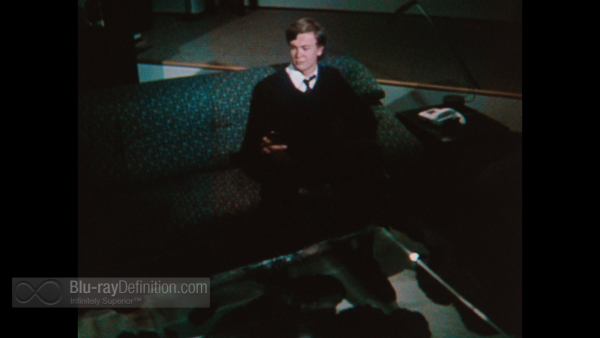 The audio quality isn't much better. The monaural English Dolby Digital 2.0 soundtrack is rather boxy and lacks dynamic range, but the dialogue is intelligible.
Supplemental Materials
[Rating:0/5]
There are no supplements included.
The Definitive Word
Overall:
[Rating:3/5]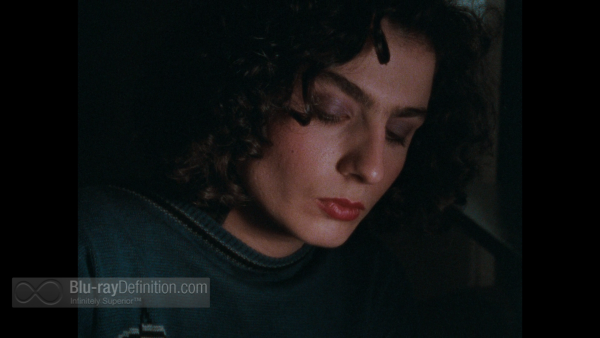 Family Viewing is an obviously experimental comedy/drama that is not always easy, but is immediately recognizable as a film by a director to be reckoned with, as would be proved in Egoyan's later films. This one is a critic's darling, and has become a cult favorite as well. Recommended for the cinephile and anyone looking for something different.
Additional Screen Captures
[amazon-product region="uk" tracking_id="bluraydefinit-21″]B00BSX699E[/amazon-product]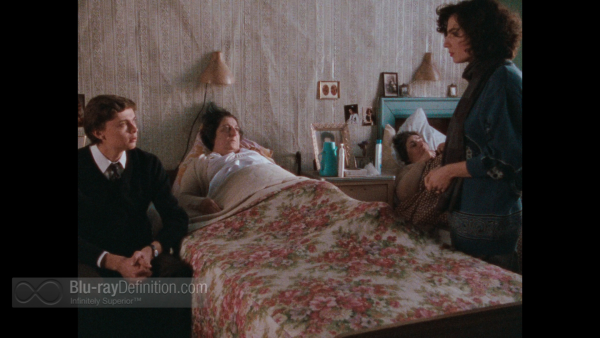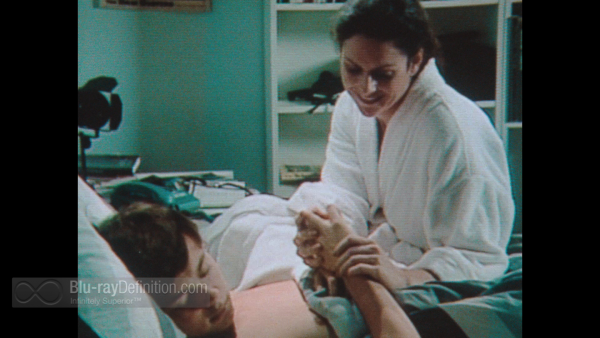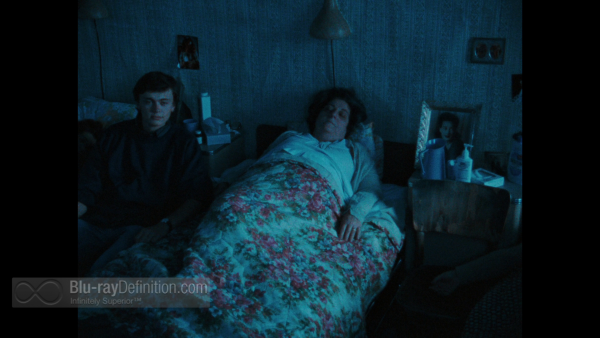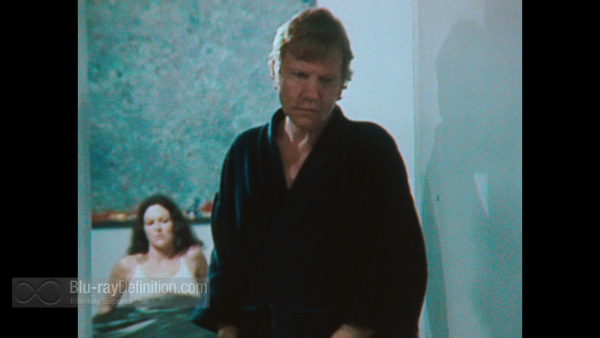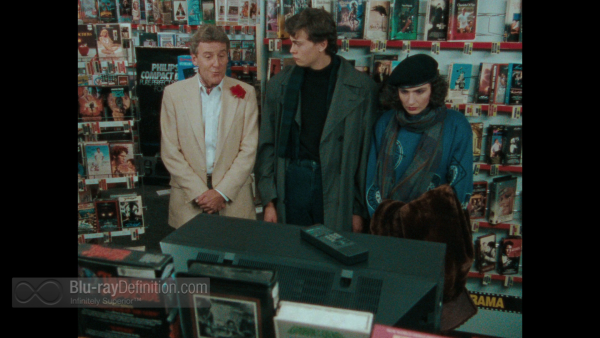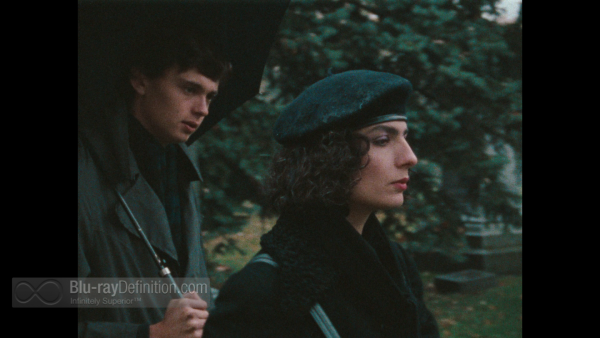 [amazon-product region="uk" tracking_id="bluraydefinit-21″]B00BSX699E[/amazon-product]