–
The Film
[Rating:3.5/5]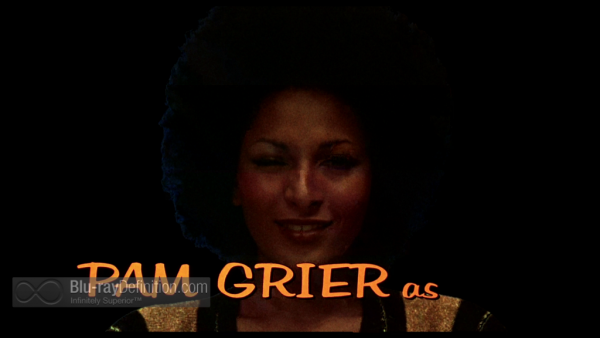 Jack Hill (Spider Baby, Coffy) may not have invented the phrase "Blaxploitation", but he certainly directed one of the most iconic films of the genre with his 1974 film Foxy Brown. Starring Pam Grier in the titular role as a badass black woman in fancy threads on a single-minded trail of revenge against her evil white foes, the film would inspire Quentin Tarantino, who would cast Grier in his 90s homage Jackie Brown, and to go on to create his own tale of female revenge, Kill Bill.
A very non-politically correct '70s story full of crime, car chases, the "N" word, and even a lesbian bar brawl, just for good measure, the story follows Foxy Brown who goes undercover at a high end prostitution ring posing as a modeling agency to get at the people responsible for killing her undercover lawman boyfriend. It sends her on a harrowing journey that leads to her being kidnapped, sexually assaulted, and eventually teaming up with a group of militant, Black Panther types to bring down the agency, who also has their hands in the neighborhood drug trade.
With its funky soundtrack, balance of sexy scenes, and kick-butt kung fu action sequences, all while Grier, as gorgeous Foxy, dons some flashy 70s outfits and the era's iconic afro wig, Foxy Brown is a quintessential '70s Blaxploitation genre flick.

Video Quality
[Rating:4/5]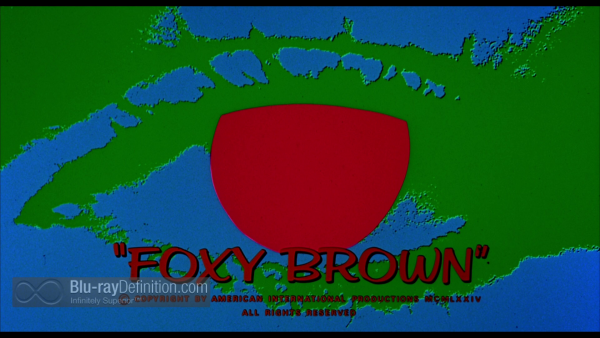 Previously reviewed as an Arrow Films UK release, this US Blu-ray release of Foxy Brown from Olive Films looks nearly identical in its AVC 1080p encodement, but does appear to be darker overall and be more saturated in color. This gives it the appearance of having better contrast and looking more vibrant, but film grain, softness, and source damage are the same as in the Arrow release.

Audio Quality
[Rating:3.5/5]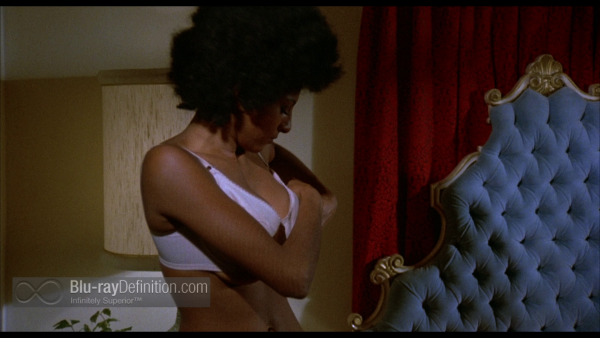 This US version comes with a DTS-HD Master Audio 5.1 (48kHz/24-bit) soundtrack versus the UK Arrow Blu-ray's LPCM 2.0 original monaural mix. The sound might as well still be mono considering the dialogue and most sound effects remain anchored to the center channel, but where this mix shines is in the musical score and songs that come alive with low end and atmospherics, offering good punch and roominess. The dialogue, however, is a bit boxy, yet intelligible.

Supplemental Materials
[Rating:0/5]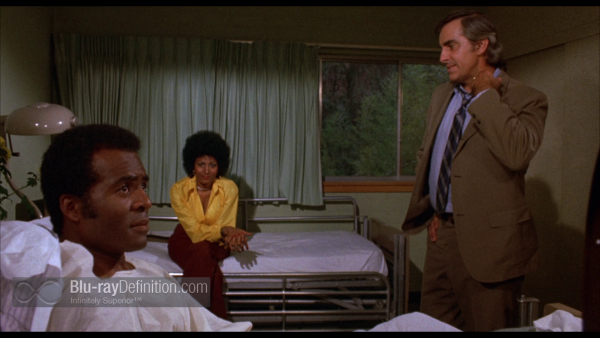 In contrast to its UK counterpart from Arrow Films, this Olive Films release comes with zip in the extras department.

The Definitive Word
Overall:
[Rating:3/5]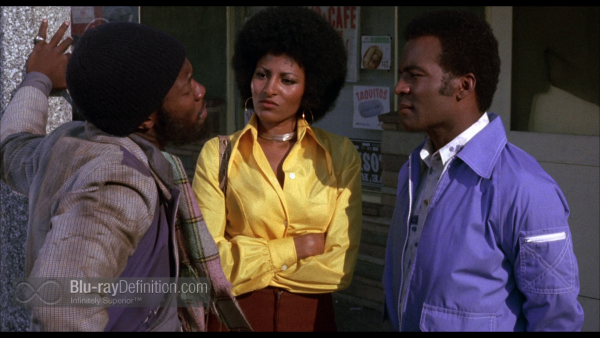 Along with Black Caesar, Shaft, and Superfly, Foxy Brown probably stands out as one of the most iconic films of the 70s Blaxploitation genre, and rightly so. This isn't Oscar material, this is outrageous, over-the-top, and, at the time, controversial. It's disappointing that Olive couldn't offer this in something more than this barebones single-disc release and provide at least a few extras to go along with it. That said, the spruced up 5.1 track, though not authentic, is a nice change, though it would have been even better offered alongside the original mix for those traditionalists.

Additional Screen Captures
[amazon-product]B00WHC78YA[/amazon-product]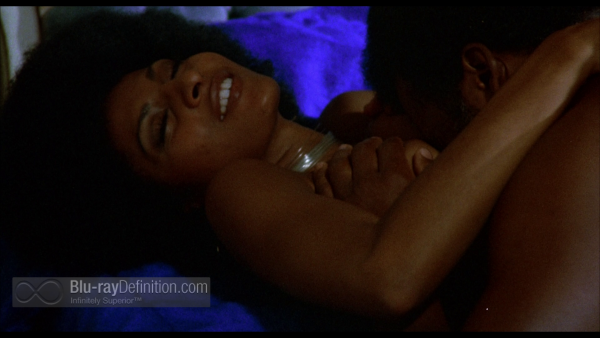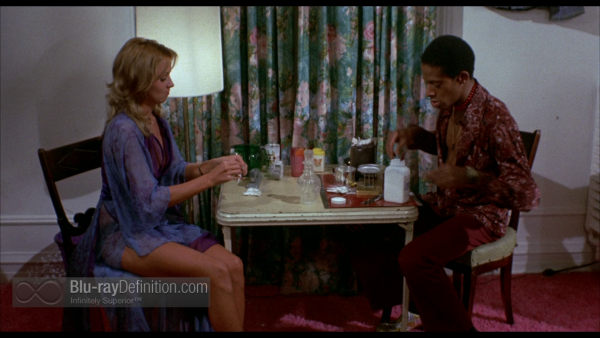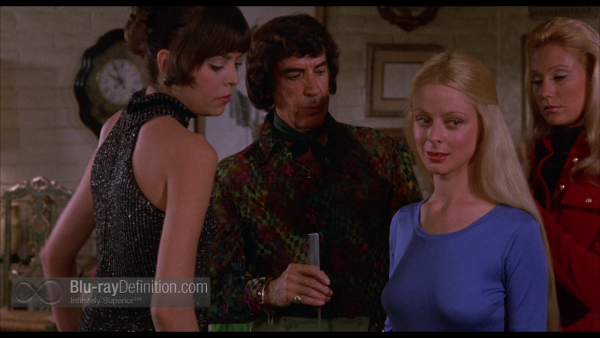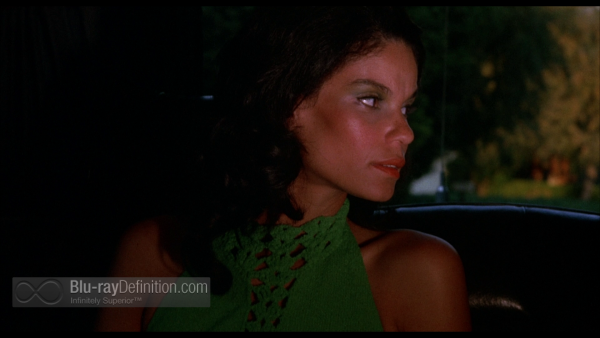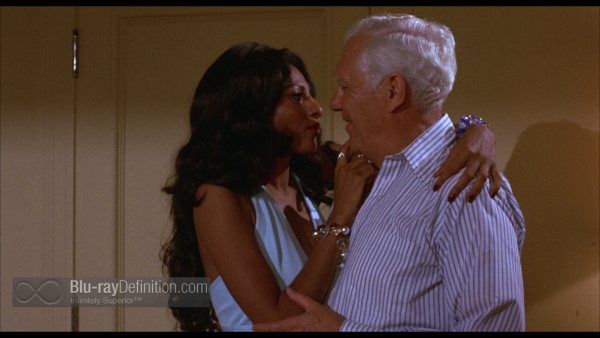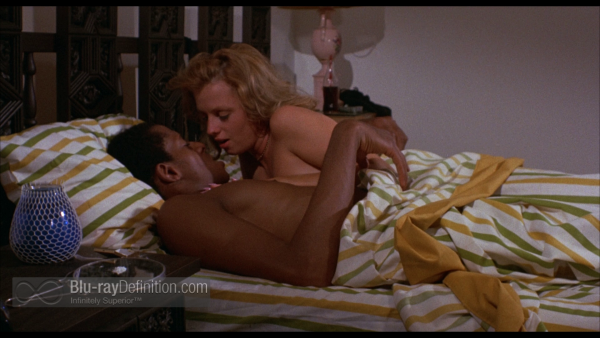 [amazon-product]B00WHC78YA[/amazon-product]