Mouse-over Cover Art for Details
Click thumbnails for high-resolution 1920X1080p screen captures
(The below TheaterByte screen captures were taken directly from the Blu-ray Disc and losslessly compressed in the PNG format. There should be no loss of picture quality with this format. All screen captures should be regarded only as an approximation of the full capabilities of the Blu-ray format.
The Film
[Rating:2.5/5]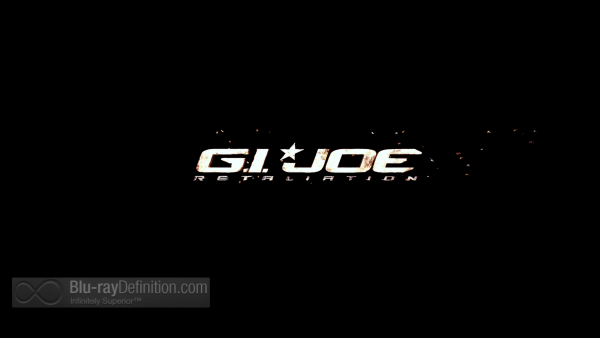 Hasbro's G.I. Joe franchise is iconic and has made the transition from a mere toy to animated series and live action films for decades now, with various degrees of success. The original G.I. Joe animated series from the 1980s arguably still stands as the most successful conversion of the action figure franchise from the world of the inanimate to a universe of patriotic heroes, menacing villains, and clear cut good guys and bad guys, with typical "Saturday morning cartoon" style.
Subsequent attempts at reviving Joe haven't been quite so successful, especially the recent trend towards big budget live action Hollywood films. 2009's G.I. Joe: The Rise of Cobra was a poorly executed big budget actioner with a terrible script on the level of a badly written comic book with plot holes as big as canyons. It set the bar very low for any subsequent films and G.I. Joe: Retaliation just barely cleared it.
Yet another colossal and ponderously mind numbing action romp, Retaliation has the slick look and bombastic special effects one would expect from a sci-fi/action flick such as this. With Dwayne Johnson heading up the cast as Roadblock, there are also numerous fight/wrestling sequences that allow him to flex his muscle.
The story is basic, but even that doesn't stop writers Rhett Reese and Paul Wernick from messing it up with lines like "everybody wants to rule the world", perhaps channeling the Tears for Fears hit from the 80s. In this one, the Joes are framed as traitors whilst on assignment in Pakistan, and a kill order is issued against them by an impostor posing as the President of the United States. With all but one of our core group of G.I. Joes managing to survive, Roadblock, Lady Jaye (Adrianne Palicki), and Flint (D.J. Cotrona) have to lay low, find their team member Snake Eyes (Ray Park), and somehow clear their names by proving the President is a fraud. They turn to the man who gave their elite group their name, General Joe Colton (Bruce Willis), for help, and end up teaming up with a former enemy, Storm Shadow (Lee Byung-hun), even as a clear master plan by their nemesis Cobra Commander (Luke Bracey) starts to come into focus.
At nearly two-hours long, G.I. Joe Retaliation is far longer than it needs to be, suffering numerous lulls in its storytelling and plot. When this film is best is when things are being blown up and when Dwayne Johnson is kicking someone's butt. Director Jon M. Chu offers a lot of exhilarating action sequences that keep us on the edge of our seat, like the opener, or when the Joes are being bombed. Perhaps the finest sequence comes during a death defying zip line aerial martial arts fight in the Himalayas involving Snake Eyes, his new partner Jinx (Elodie Jung) and members of Cobra. Unfortunately, moments like these are far too frequently interrupted by the infernal master plan plot device and some backstory flashbacks that do more to muddle things than they do to hurry things along.
Video Quality
HD: [Rating:4.5/5]
3D Effect: [Rating:2.5/5]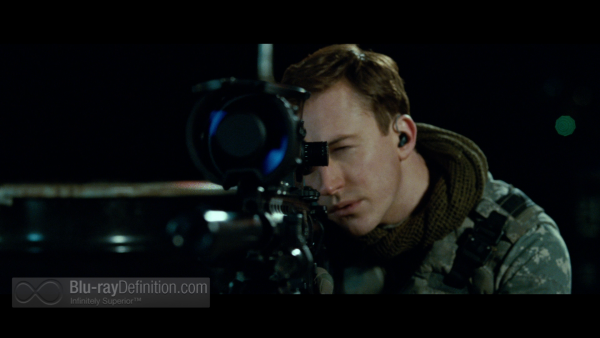 G.I. Joe: Retaliation was originally shot on 35 mm Kodak Vision2 50D 5201, Vision3 50D 5203, and Vision3 500T 5219 Super 35 format, so, as you might gather, this was not an original 3D production. Instead, this is yet another middling 2D-to-3D conversion that is best viewed in 2D, to be honest. While it isn't the worst conversion I have seen (that honor still probably goes to Clash of the Titans), it is a bit flat, with only a few moments where there is some legitimate pop-out. It also loses some texture and grain seems to come and go. The 2D transfer, on the other hand, is quite fine, with a beautifully fine and sharp layer of grain, colors that really pop, and strong contrast.
Audio Quality
[Rating:5/5]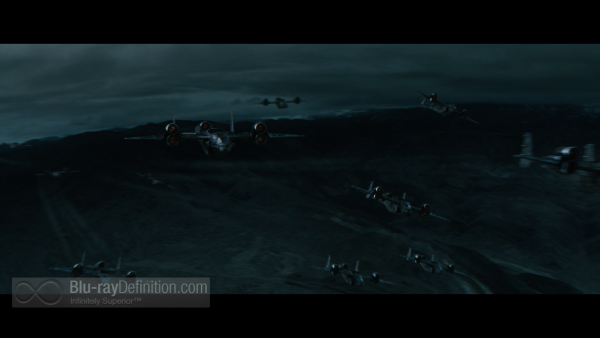 Get ready to add a new release to the top of your reference showcase discs. G.I. Joe: Retaliation comes with an absolutely fantastic Dolby TrueHD 7.1 (48kHz/24-bit) soundtrack that engulfs you in an aggressive 380° soundfield. Discrete effects are panned across the front directionally as well as all around the room, so everything form helicopters to bullets and bombs come at you from all angles. The lows give the sub a good workout, but they are tight, never unwieldy. Dialogue is clean, and remains clear and strong above the fray of sounds. Highs are airy and natural, never fatiguing.
Supplemental Materials
[Rating:2.5/5]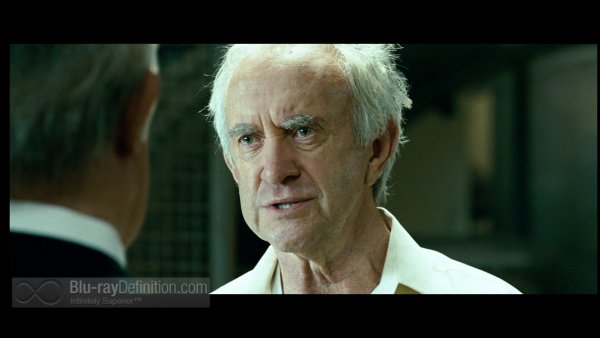 There are no supplements on the 3D disc, but the Blu-ray includes a commentary, an over hour-long making of, and some deleted scenes.
The supplements:
UltraViolet and iTunes Digital Copy
Blu-ray 2D & DVD
Code to send away for free personalized dog tags
Commentary by Director Jon M. Chu and Producer Lorenzo Di Bonaventura
G.I. Joe Declassified (1.78:1; 1080p/24; 01:12:56):

Mission Briefing
Deployment
Two Ninjas
The Desert Attack
Cobra Strikes
The Lone Soldiers
The Monastery
Fort Sumter

Deleted Scenes (2.35:1; 1080p/24; 00:03:59):

Pakistani President Assassinated
Interns
Arlington
The Definitive Word
Overall:
[Rating:3/5]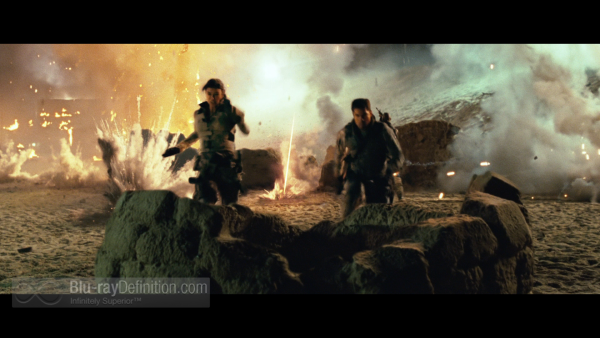 G.I. Joe: Retaliation once again fails to offer a wholly satisfying live action journey into the universe of the G.I. Joe franchise. On multiple fronts, this film just fails. The 3D production should have been left out entirely, because the conversion is middling at best. The plot devices used seem arbitrary and cliché while the pacing is uneven. Despite some awesome action sequences and a big budget appeal, this one needed to go back to the drawing board (or the boardroom).
Additional Screen Captures
[amazon-product]B00C28J2VQ[/amazon-product]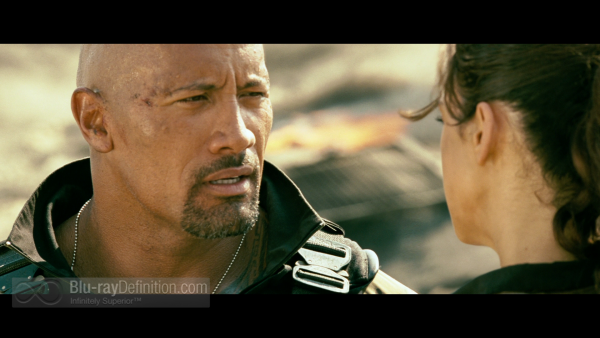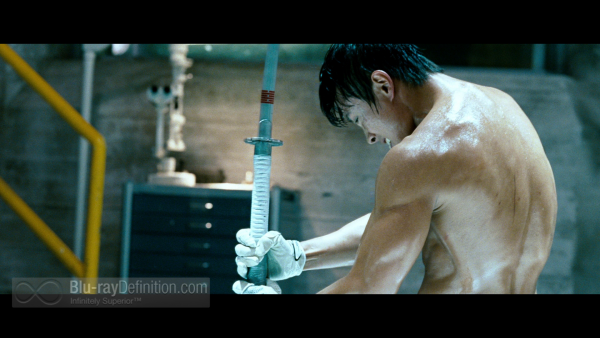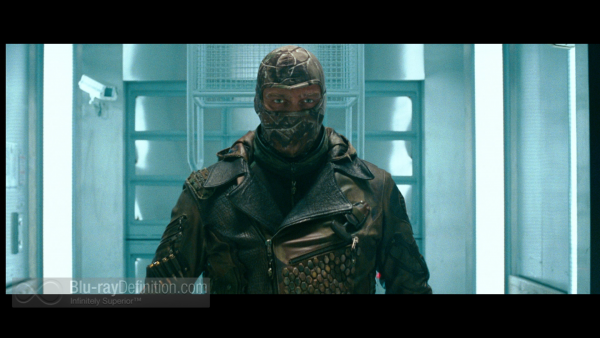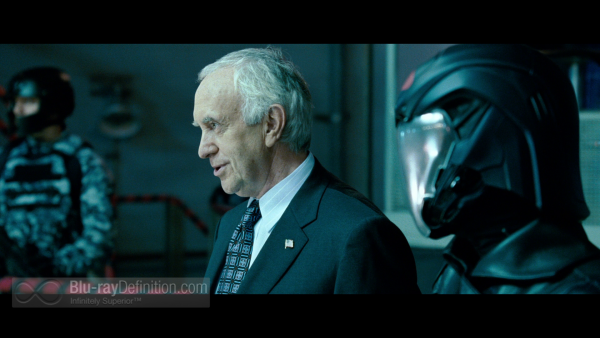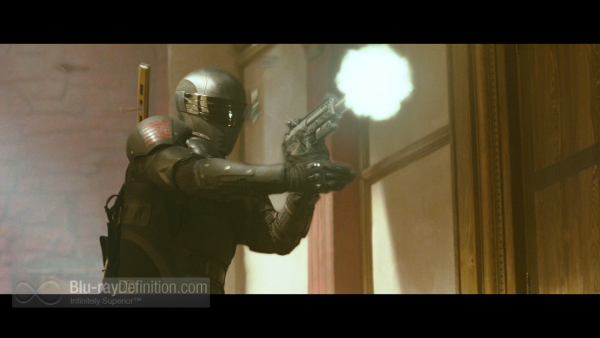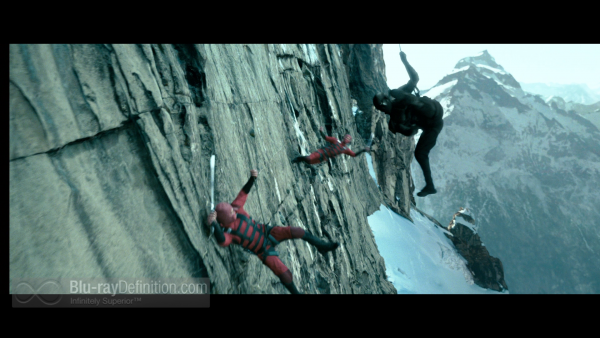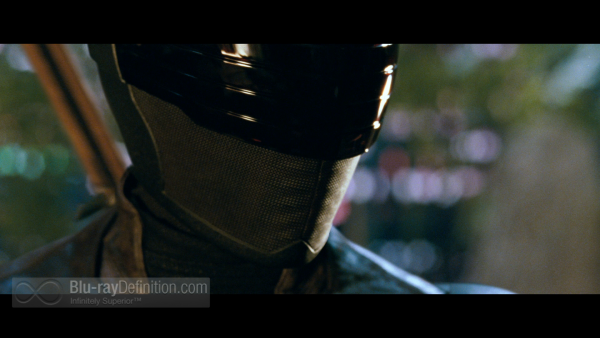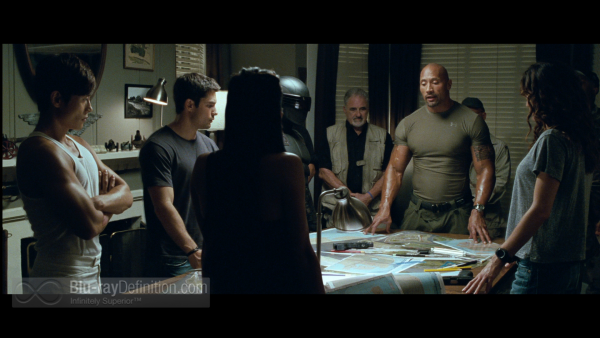 [amazon-product]B00C28J2VQ[/amazon-product]