– –
The Series
[Rating:4.5/5]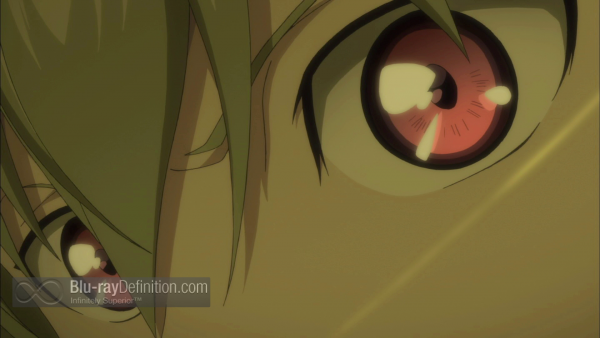 Gargantia on the Verdurous Planet (翠星のガルガンティア) is a Production I.G anime series created originally for television and is directed by Murata Kazuya (Eureka Seven).
A sci-fi/mecha adventure series, the story is set in a distant future where humanity has populated space and formed the Galactic Alliance of Humankind, but they are also engaged in perpetual war with strange, squid-like alien creatures they have named the Hideauze. One young, sixteen-year-old soldier, Ensign Ledo, the pilot of a Machine Caliber, a humanoid-shaped, AI-controlled battle suit he names "Chamber" is ordered by his Alliance commander into a fight to destroy a Hideauze weapon, but during the failed attempt, Ledo is knocked into a wormhole. Ledo then finds himself awakening to be told by Chamber, that he has been in cryo-stasis for six-months while his wounds have been healing. Furthermore, he is on a distant world far away from the Alliance. It's a strange, water-filled world with human-like people who use primitive technology. Chamber then informs Ledo that through star scans from their position and of records, they are in fact on Earth, the birthplace of humanity, a place people have long thought was only a legend. Ledo meets a young girl his age, Amy, an emissary from a large floating city of ships called "Gargantia" and thus starts a friendship and Ledo's journey of trying to not only fit in to this new world, but also trying to discover his own place in a world where he is no longer required to be a soldier.
Gargantia falls just shy of being a perfect series. From its false opening that fools us into believing it will be just your average mecha series – set against the dazzling stars of space as the Alliance do battle against the Hideauze – the series announces that it will look great. But then it changes direction when Ledo falls into a wormhole and lands on Earth, taking on a Waterworld sort of feel, only not as cheesy. It becomes no less reliant on its beautiful imagery (shimmering seas, massive ships, kites hovering on wafts of air), but it does begin to rely more on its characters than it does on non-stop action. This is a good thing, because the evolution of Ledo, who is a cold and distant youngster who was taught only to be a soldier in service to the Alliance, is an interesting thing to watch. His interaction with the somewhat boisterous Amy is one of the things that makes Gargantia endearing, and it's always difficult not to root for young love anyway.
Now, where the series does fall shy is the twist it takes near the end, revealing the origins of the perpetual war between the Alliance and the Hideauze. It throws some of the earlier parts of the series a little off balance and also seems a bit far-fetched, particularly that, after things have been revealed, that Earth would have stayed so secluded, forgotten, and technologically behind for so long. It's a little bit of a plot hole, but not one large enough to wipe out what is, in the end, a satisfying series.
Video Quality
[Rating:4/5]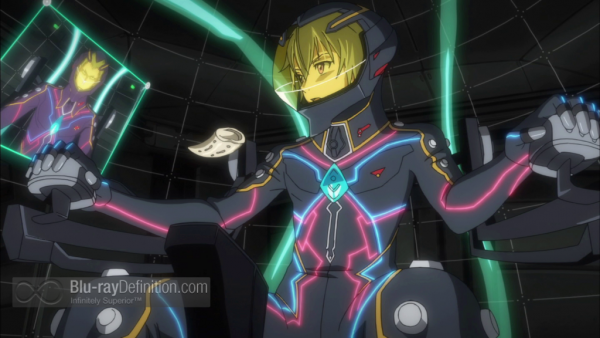 One's first impression of Gargantia would be that it is bright, clear and colorful in this AVC 1080p encodement on Blu-ray from Viz Media. A further, closer inspection, however, shows that there are some issues that show up. There is some slight color banding that can be spotted here and there and even some posterization in some of the busiest frames. While in full motion, the series looks more than acceptable, and reasonably detailed, it is not without fault and these faults become more noticeable, but are tolerable, as the series plays out.
Audio Quality
[Rating:4.5/5]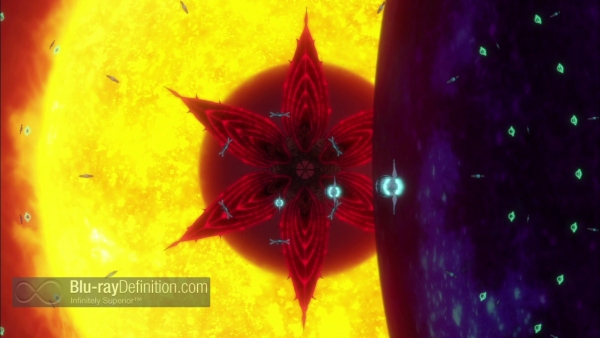 Both the Japanese-language soundtrack and English dub are included in DTS-HD Master Audio 2.0 Stereo (48kHz/16-bit) mixes. The sound here absolutely cries out for 5.1 or more, but the sound engineers have done a great job in making the stereo track, which sounds basically the same in Japanese and English, expansive, dynamic, and natural.
Supplemental Materials
[Rating:4/5]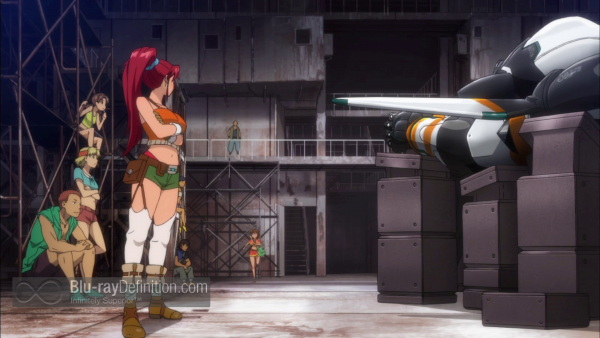 Ova Episodes (1.78:1; 1080p/24):

Abandoned Fleet
Altar of the Visitor from Afar

Petite Gargantia (1.78:1; 1080p/24; 00:22:48)
Clean Openings
Clean Ending
Textless Episode Scenes:

Castaway Title
Moment of Decision Title
Legend of the Verdurous Planet Title
Legend of the Verdurous Planet Epilogue

Commercial Collection (1.78:1; 1080p/24; 00:01:03)
Promotional Video Collection (1.78:1; 1.78:1; 1080p/24; 00:06:02)
Viz Media Trailers
80-page book with episode guide and credits
The Definitive Word
Overall:
[Rating:4/5]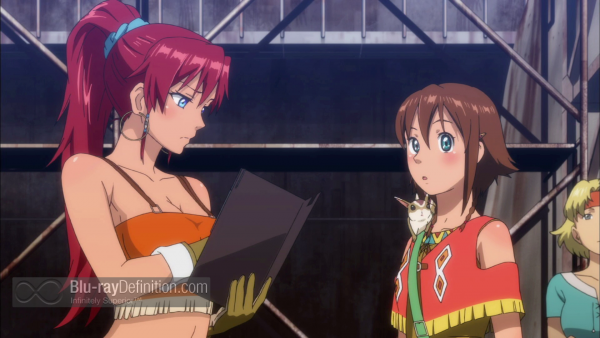 A dazzling array of artwork, action, and compelling characters, Gargantia on the Verdurous Planet is a series of a different sort, one that breaks the mold and sets a new standard for mecha series.
Additional Screen Captures
[amazon-product]B00MBNYKBY[/amazon-product]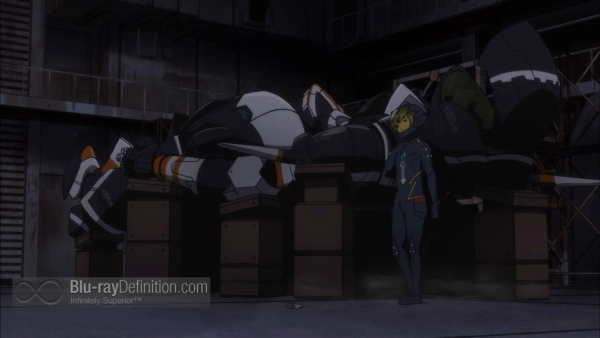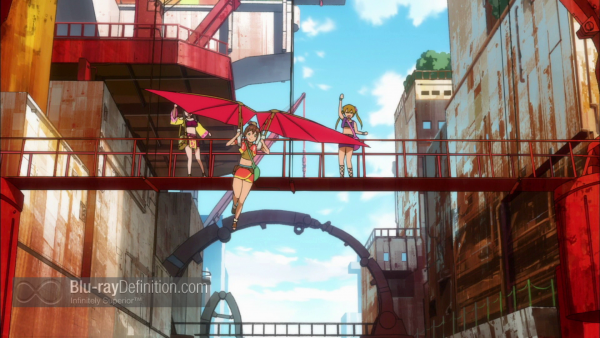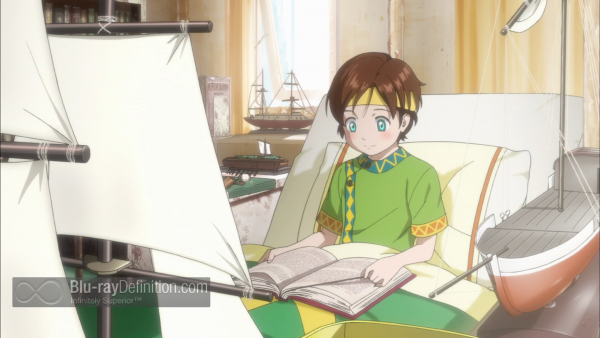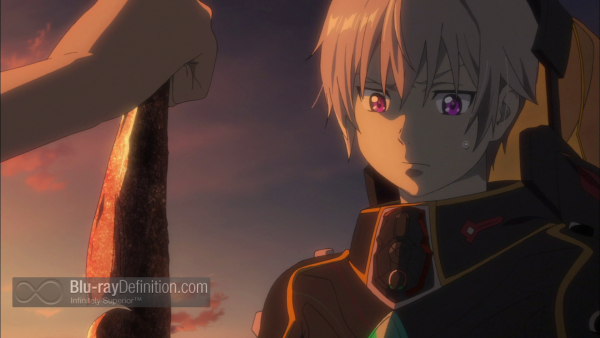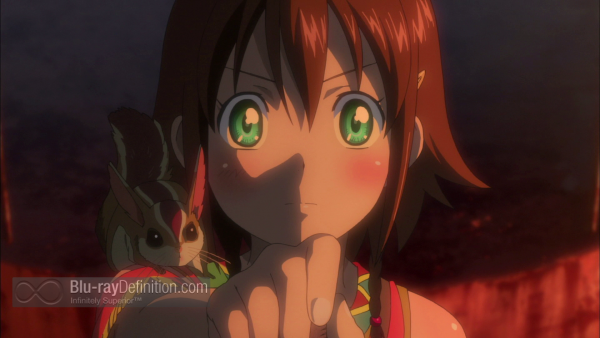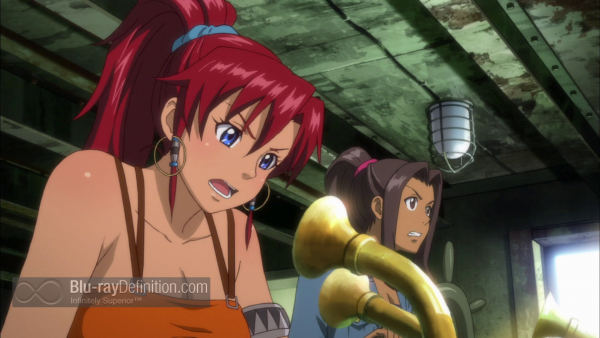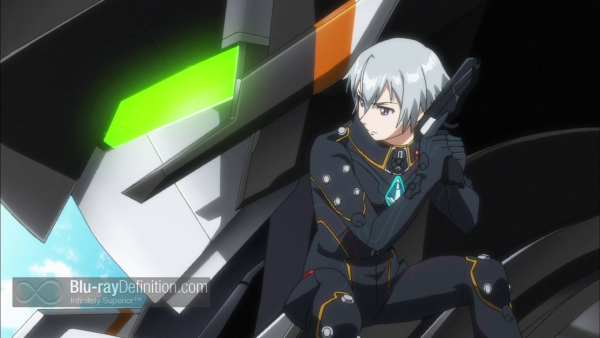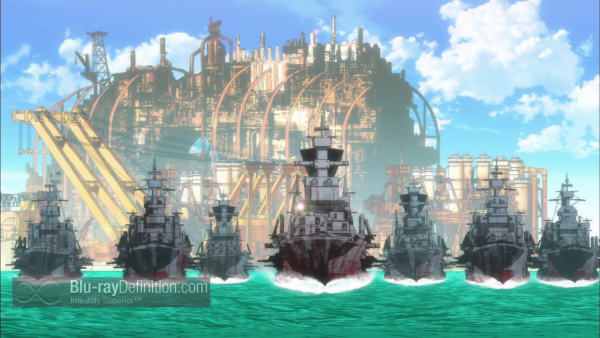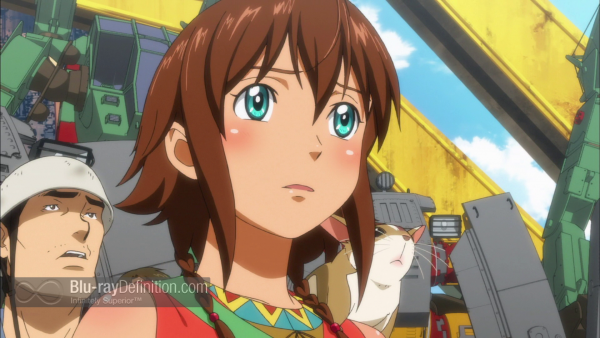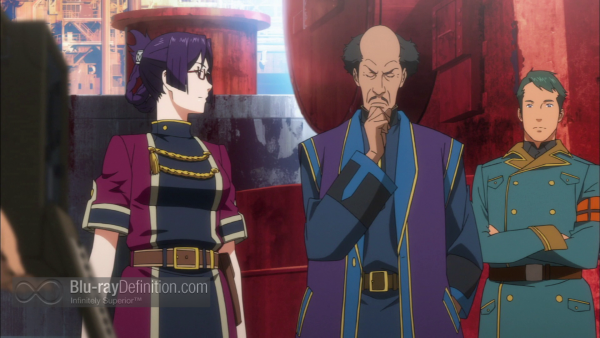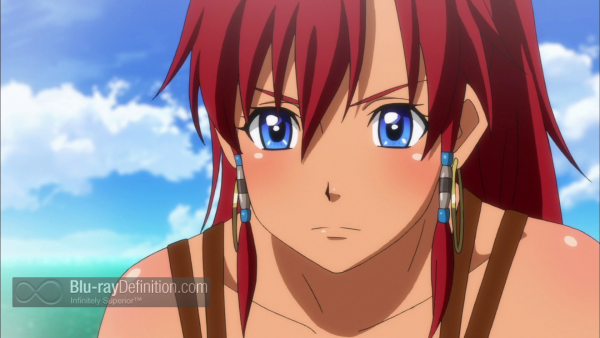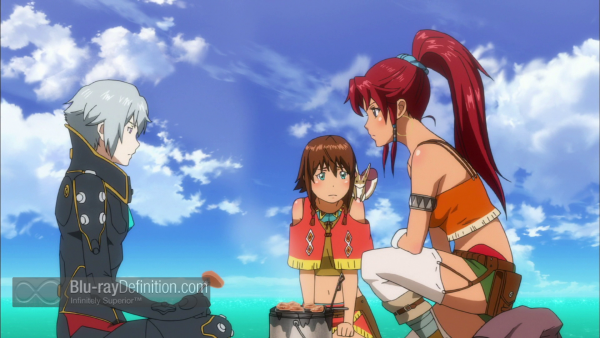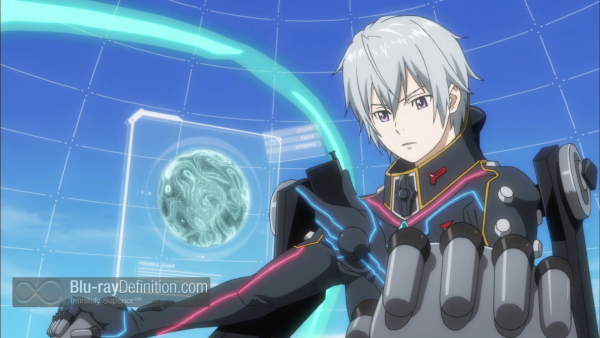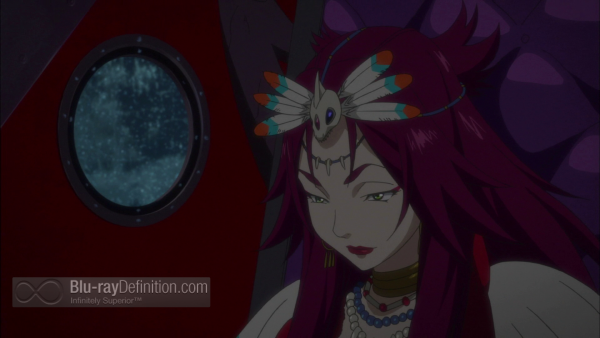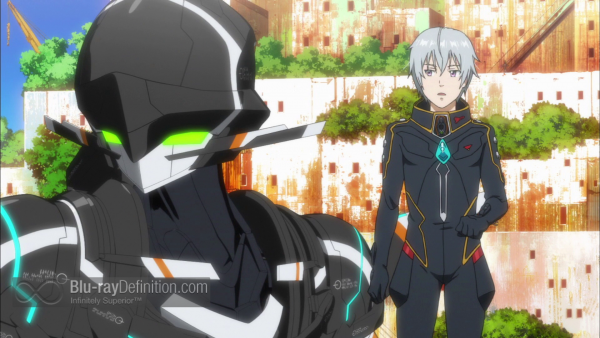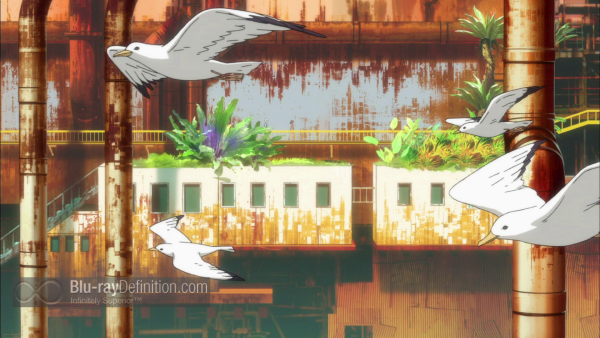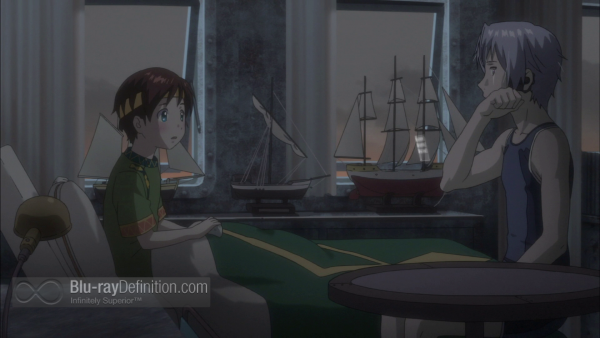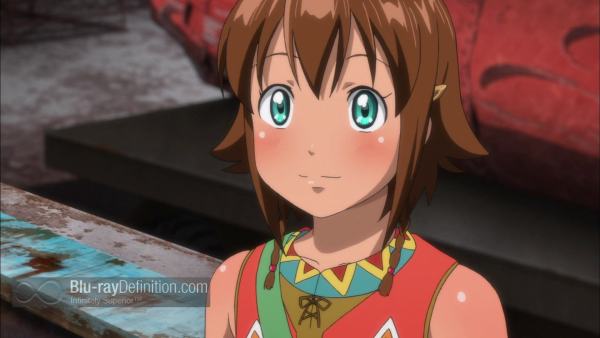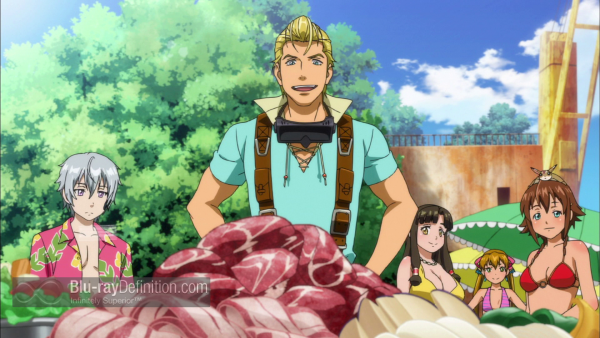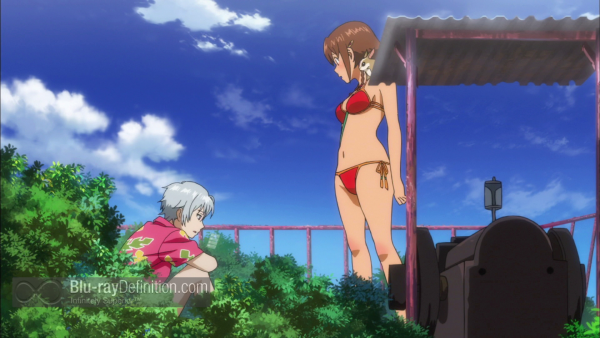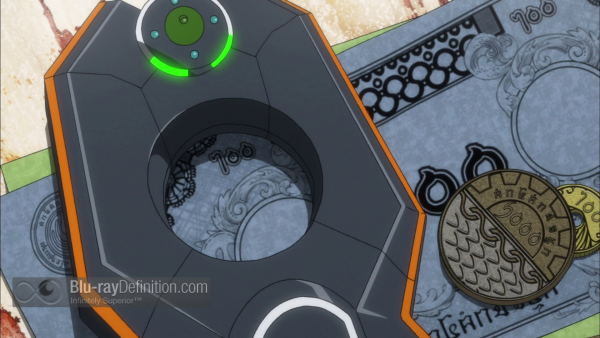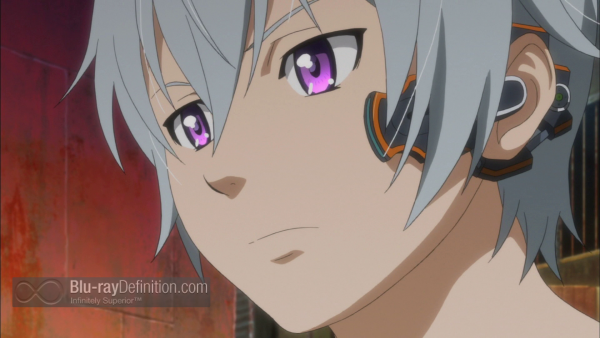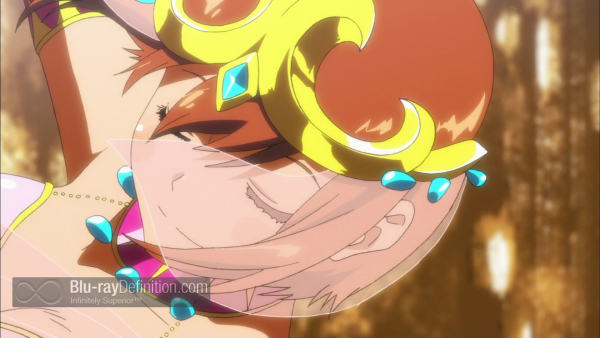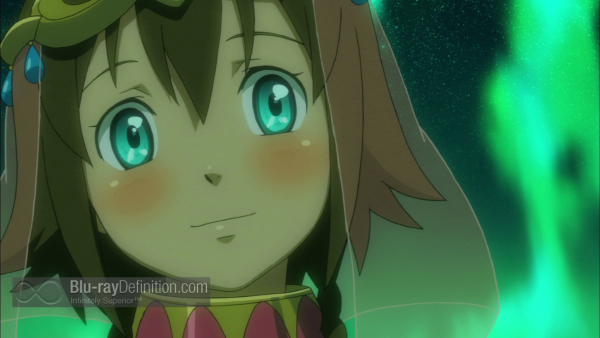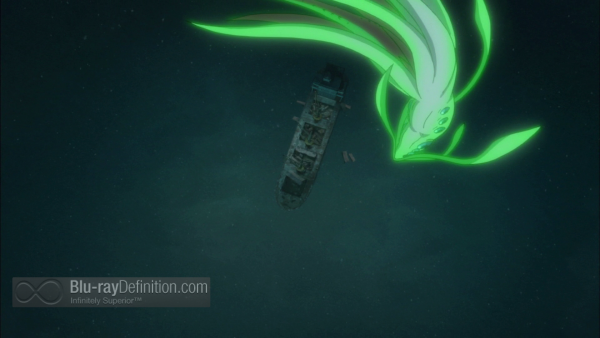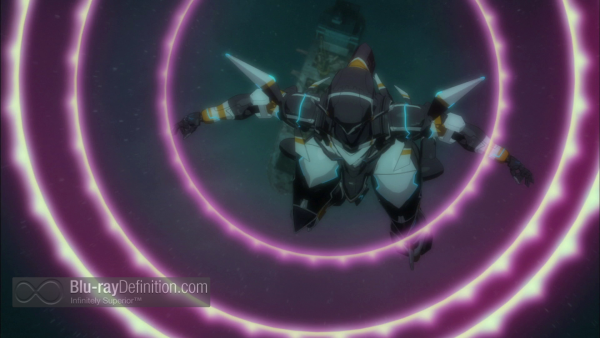 [amazon-product]B00MBNYKBY[/amazon-product]