– –
The Series
[Rating:4/5]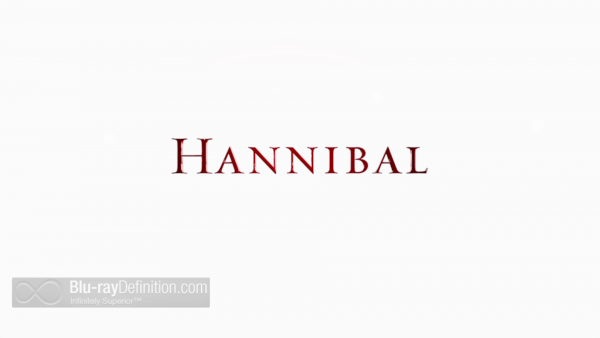 I set my DVR to record the entire season of Hannibal when it started up on NBC, but because of certain time constraints and, frankly, because I was never really certain that a television series based on the iconic villain Hannibal Lecter would really be worth my time. Now, with this Blu-ray set coming into my mailbox courtesy of Lionsgate, I have to sit through it, and I find myself surprised at the quality of this effort.
Danish actor Mads Mikkelsen steps into the title role played most famously by Anthony Hopkins in The Silence of the Lambs and Hugh Dancy portrays the iconic FBI investigator Will Graham from the original novels. Working its way through some early issues where the series settles into a typical crime procedural, by the time we get past the fourth or fifth episode, Hannibal really comes into its own as more than paint-by-numbers crime solving and an honestly original psychological thriller.
The series captures the lives of cannibal/serial killer Hannibal Lecter and neurotic profiler Will Graham that kicks off with a weird investigation into a cannibal killer called "The Shrike" who impales his victims on antlers to bleed them out and feeds them to his family. Graham, who teaches at the FBI's Quantico, is convinced to go out into the field by Special Agent Jack Crawford (Laurence Fishburne), and the psychiatrist, Dr. Lecter is brought in to keep an eye on the "unstable" Graham. Little does anyone know that the master manipulator Lecter is working his psychological tricks on them at all times, undermining their investigations, and carrying out his need to consume human flesh in the most refined, elaborate manner.
The series verges on horror and the supernatural at times with the symbolism and uncanny visions that Will Graham has while sorting out the motivations and details in his murder investigations. Meanwhile, the performance of Mikkelsen as Lecter competes on the level of Hopkins in every way, he's harboring an undercurrent of violence and menace, and marvelously reserved.
The production is so cinematic and stunning, from the visual "food porn" that plays on the audience's knowledge of the Hannibal Lecter character, courtesy of renowned chef José Andrés, to the spine-tingling score of Brian Reitzell. These things elevate Hannibal beyond your run-of-the-mill CSI knock off.
Video Quality
[Rating:5/5]
Hannibal: Season One was shot on the Arri Alexa Plus in high definition and comes to Blu-ray in a stunning AVC/MPEG-4 1080p encodement from Lionsgate. While certain scenes definitely show a heightened level of very electronic-looking video noise, this is obviously an artistic choice and not a bad thing at all. The image throughout this transfer is simply gorgeous, with crisp detail, strong contrast, and beautifully saturated colors, especially those vermillion reds that pop nicely off the screen. The three-disc Blu-ray set is miles above the broadcasts, which I still have sitting on my DVR recorded off of FIOS NBC HD. Gone are the compression issues, macroblocking issues, and noise in the shadows, and instead we get a clean, reference quality set.
Audio Quality
[Rating:4/5]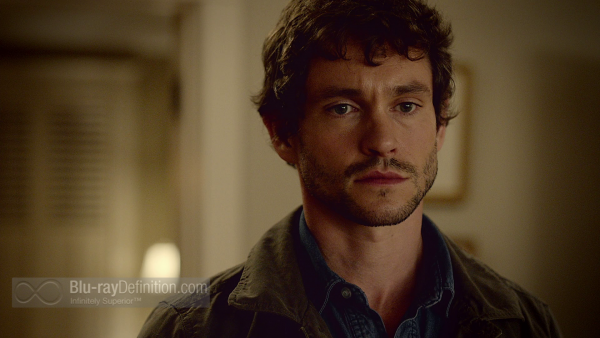 Hannibal is given a lossless DTS-HD Master Audio 5.1 (48kHz/24-bit) soundtrack on this Blu-ray release. While this sound mix is beautiful and atmospheric with an intensely gripping, psychological musical score from Brian Reitzell, the presentation here doesn't exactly serve it well. The dialogue is clean and full, which is a major plus, but the volume levels just seem to be pushed. The dynamics just aren't really there, they're narrow, just up at the highest volume levels most of the time, especially when the sound effect kick in. It can become a little fatiguing and have you reaching for the volume control.
Supplemental Materials
[Rating:3/5]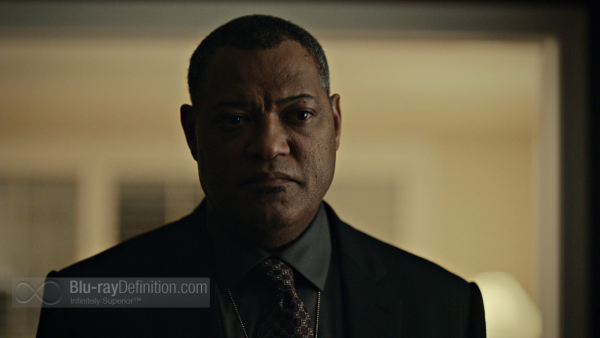 We are given a couple of audio commentaries and a few promotional-type featurettes.
The supplements:
UltraViolet
Aperitif – Audio Commentary with Bryan Fuller, David Slade, and Hugh Dancy
Savoureux – Audio Commentary with Bryan Fuller, David Slade, and Hugh Dancy
Pilot Episode Storyboards (1080p/24)
Hannibal Reborn (1.78:1; 1080p/24; 00:11:12)
A Taste for Killing (1.78:1; 1080p/24; 00:14:46) – A discussion of world class chef José Andrés' consultation on the series' luscious "food porn" production.
Gag Reel (1.781; 1080p/24; 00:04:56)
A Symphony for the Slaughter (1.78:1; 1080p/24; 00:11:32) – A discussion of the series' musical score by Brian Reitzell
The FX of Murder (1.78:1; 1080p24; 00:14:23)
Will and Alana — Deleted Scene (1.78:1; 1080p/24; 00:03:00)
The Definitive Word
Overall:
[Rating:4/5]
Hannibal: Season One is a surprisingly delectable crime thriller that reinvents the infamous villain for television with a visceral, and riveting first season. Lionsgate offers it up in a gorgeous Blu-ray transfer with an interesting collection of extras that makes it perfect for catching up on before the new season.
Additional Screen Captures
[amazon-product]B00C7KXUOE[/amazon-product]
[amazon-product]B00CWIMY3O[/amazon-product]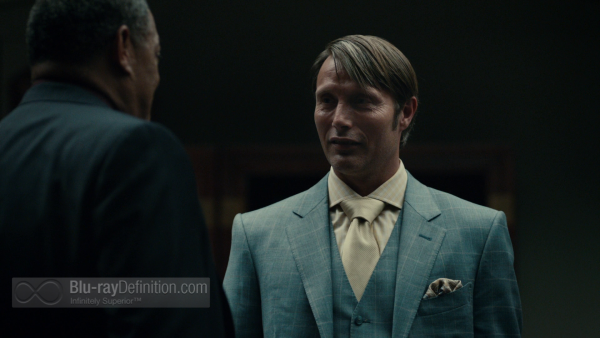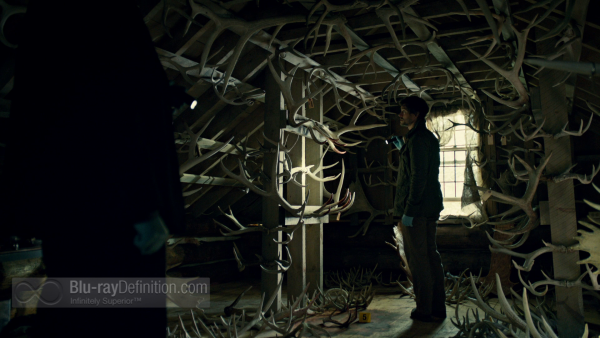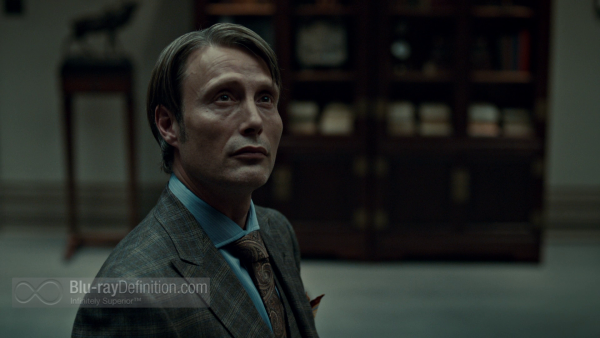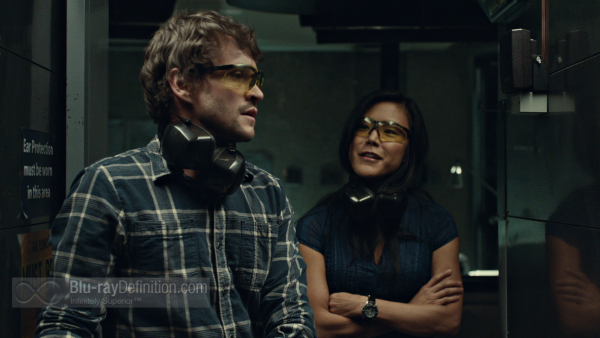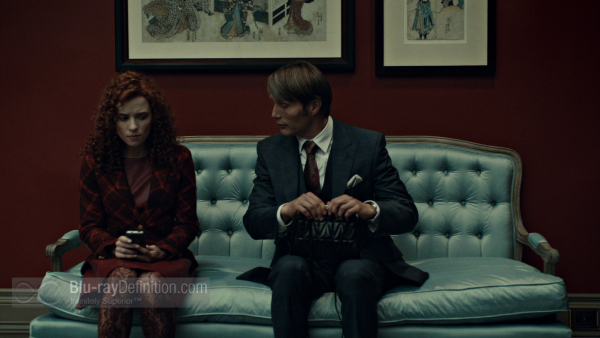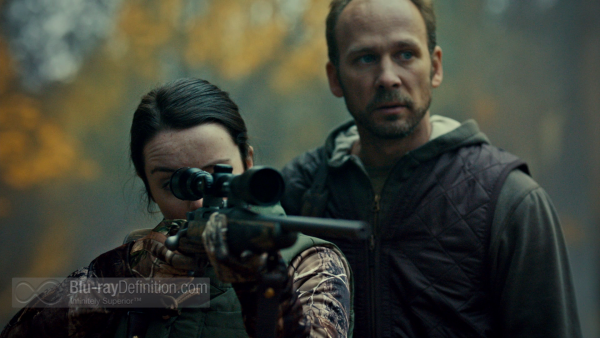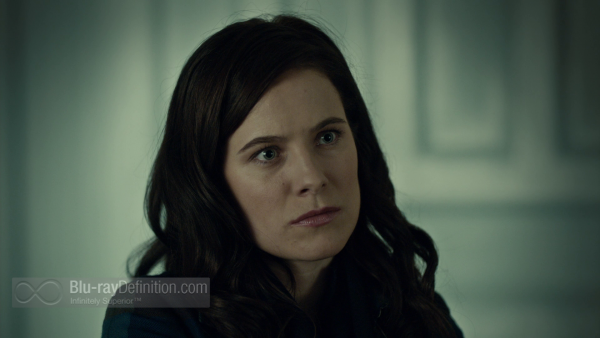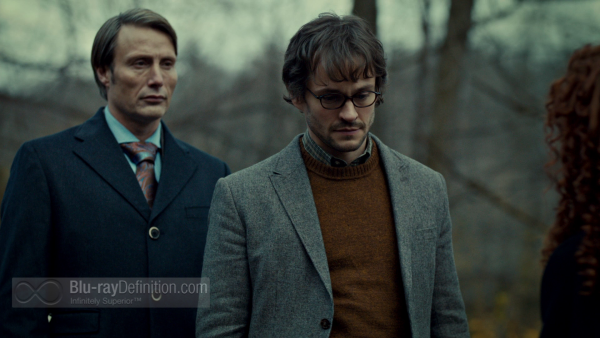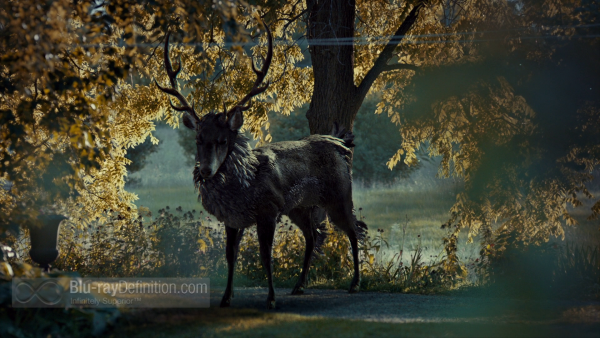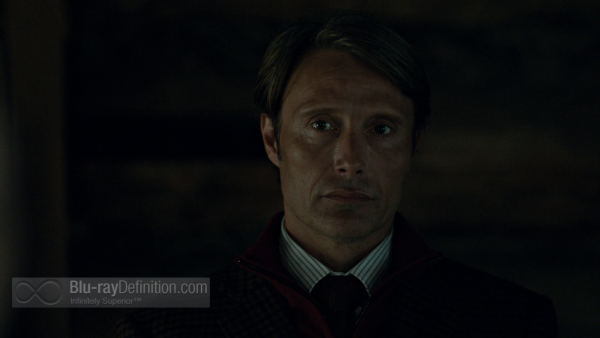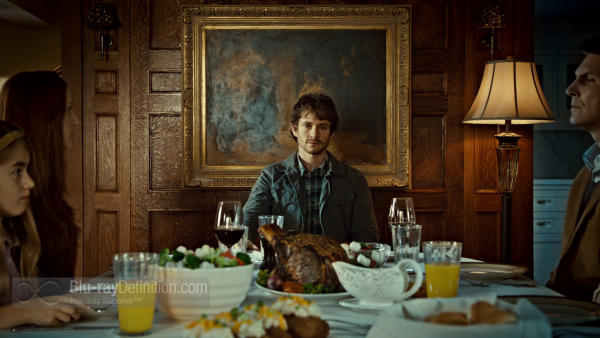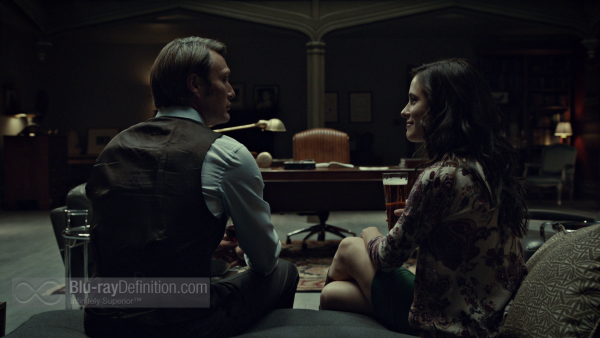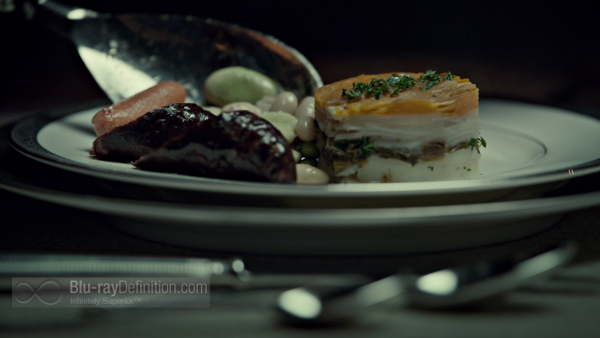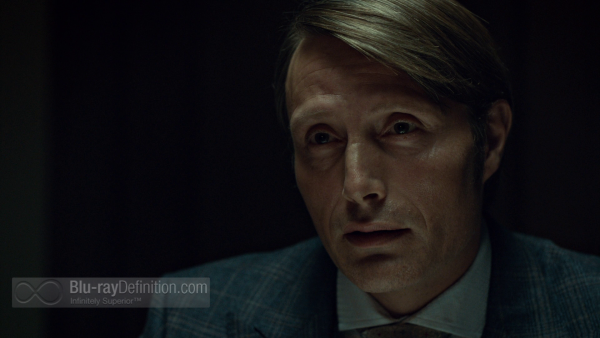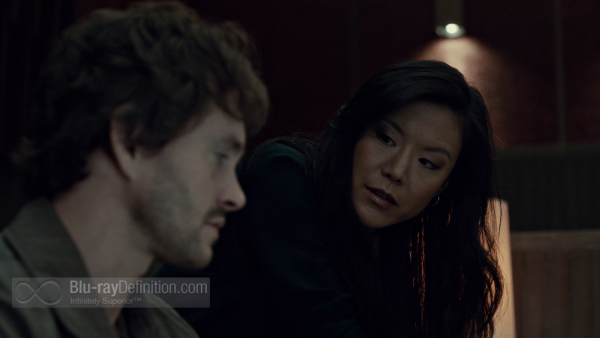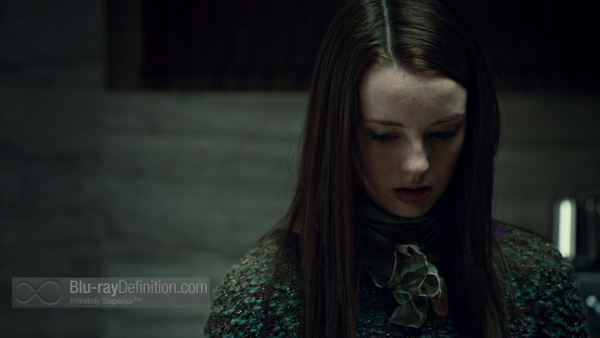 [amazon-product]B00C7KXUOE[/amazon-product]
[amazon-product]B00CWIMY3O[/amazon-product]