– –
Click thumbnails for high-resolution 1920X1080p screen captures
(The below TheaterByte screen captures are taken directly from the Blu-ray Discs and losslessly compressed in the PNG format. There should be no loss of picture quality with this format. All screen captures should be regarded only as an approximation of the full capabilities of the Blu-ray format.

The Series
[Rating:4/5]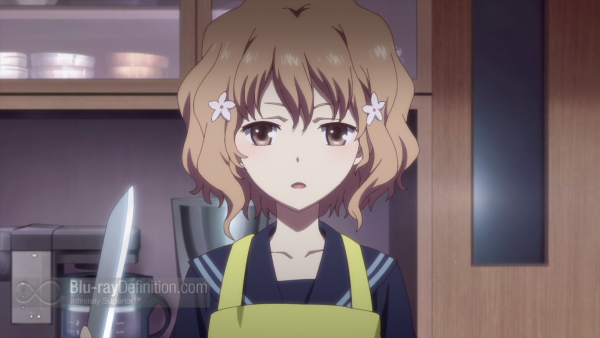 Hanasaku Iroha (花咲くいろは) is a 26-episode anime series that acted as the 10th anniversary series for production house P.A. Works. The coming-of-age teen comedy/drama revolves around 16-year-old girl Ohana, who is abandoned by her somewhat careless mother when she elopes with her boyfriend. When Ohana is sent to her estranged grandmother's, an old-fashioned hot springs hotel named Kissuiso, she is at first first rubbed the wrong way by her stern grandmother who makes her work as an attendant, depressed that she has had to leave her boyfriend Ko-chan behind in Tokyo, and gets on the wrong side of her fellow workers. Very quickly, however, Ohana determines to make the best of her situation, to change her life around, "to sparkle", and to make friends of he co-workers.
Proceeding with a rather casual, laid back feeling that lulls us into the pleasant atmosphere so associate with the relaxing environment of Japan's hot springs, Hanasku Iroha is actually a charming series, more character driven than most of the teen fare out there. Ohana's fellow staff, the shy, almost yamato nadeshiko–type character Nakochi, a fellow attendant of Ohana, and the tsundere Minchi, a chef in training, both reveal deeper levels of their character and personality over the course of these first 13 episodes. So does Shijima-san, Ohana's strict grandmother, who actually begins to appear more caring than she lets on initially.
While the animation of the series is not cutting-edge, it is beautifully done nonetheless, with a lifelike, natural appearance, full of rich detail. The characters are all wonderfully sketched without being overemphasized, while backgrounds, especially outdoors, can sometimes be so richly multilayered they seem quite alive.
One can't overlook the voice acting here either. This Japanese cast seems superbly put together, from the "loud" spitfire city girl Ohana (Itō Kanae), to the delicate Nakochi (Toyosaki Aki), everyone speaks with realism, believability, and a natural rhythm.
Video Quality
[Rating:4.5/5]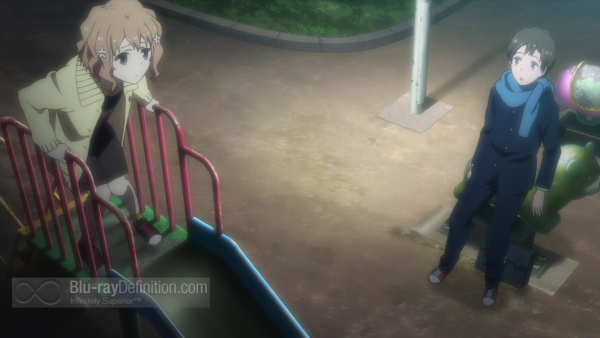 The video, provided in a fine 1080p/24 AVC/MPEG-4 encodement from NIS, provides a rich amount of detail with clean color fills, no apparent aliasing or motion artifacts, and only the slightest hint of softness from time to time. Colors are often richly saturated and contrast is quite strong.
Audio Quality
[Rating:4/5]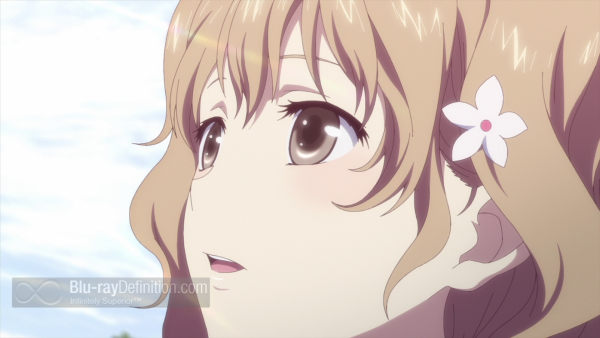 A LPCM 2.0 stereo (48kHz/16-bit) track of the original Japanese audio is included. It provides clean dialogue, good stereo separation and a reasonable amount of dynamic range. The opening and closing songs sound good, if just a bit tizzy in the high frequency range.
Supplemental Materials
[Rating:2.5/5]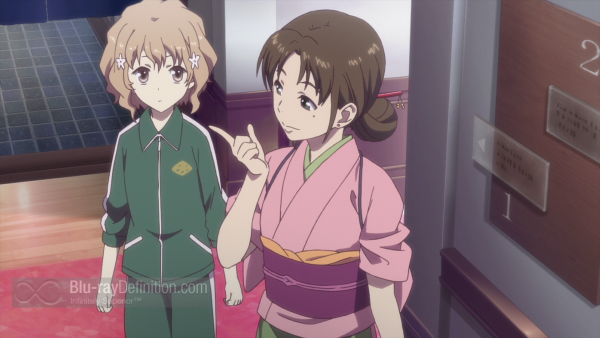 This premium edition release form NIS America comes with the usual clean opening and endings on disc plus Japanese trailers. In addition, it is offered in a sturdy slip cover with a 36-page hardcover book that includes character sketches, additional artwork, and interviews.
The Definitive Word
Overall:
[Rating:4/5]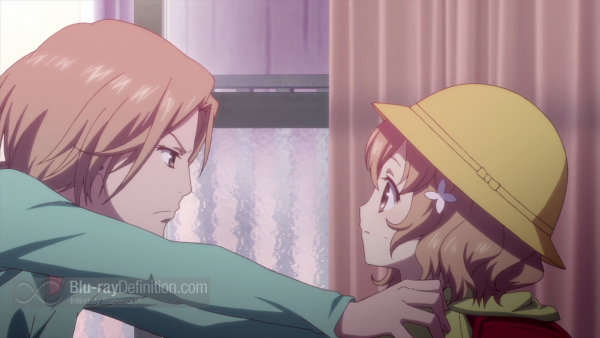 Hanasaku Iroha is a wonderfully charming series that offers an easy blend of comedy and drama in a coming of age story that just about anyone can relate to. Combined with the excellent imagery of the superb animation and the strong voice cast, this makes for a more than entertaining program.
Additional Screen Captures
[amazon-product]B00B1UYJ14[/amazon-product]

Shop for more Blu-ray titles at Amazon.com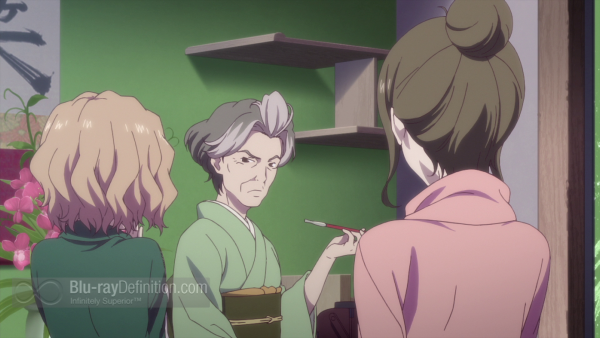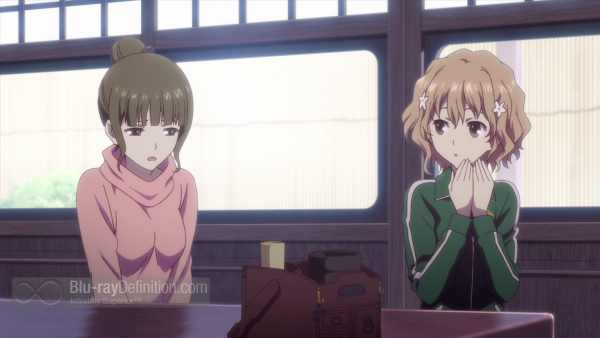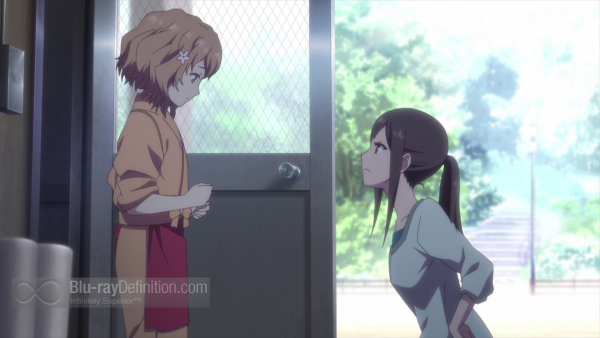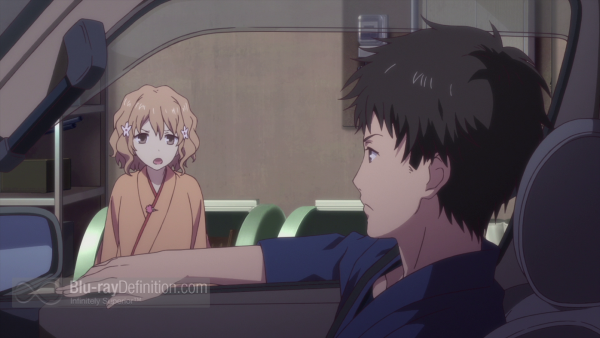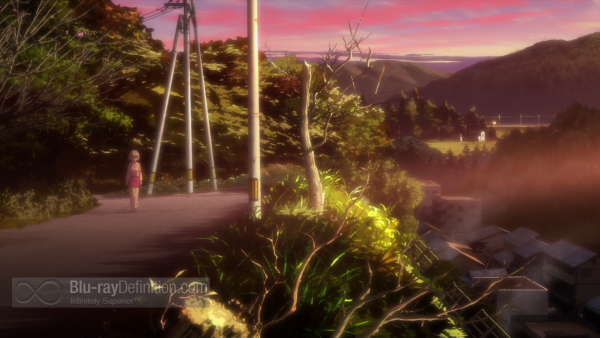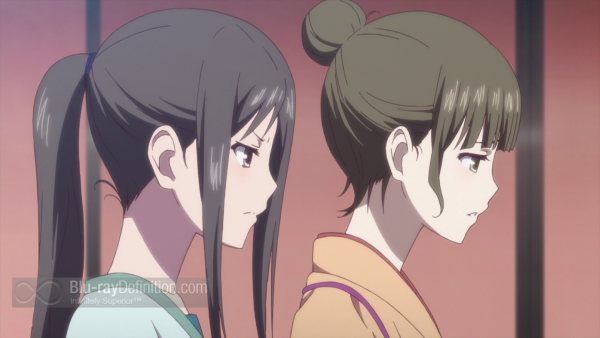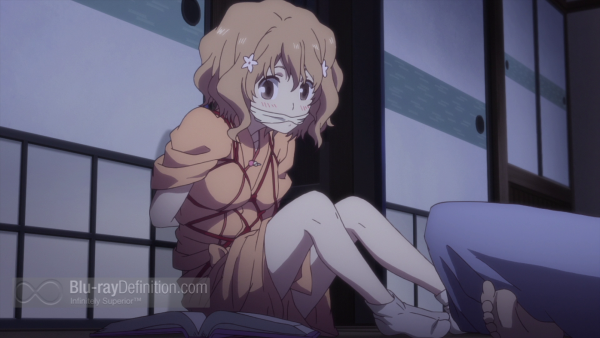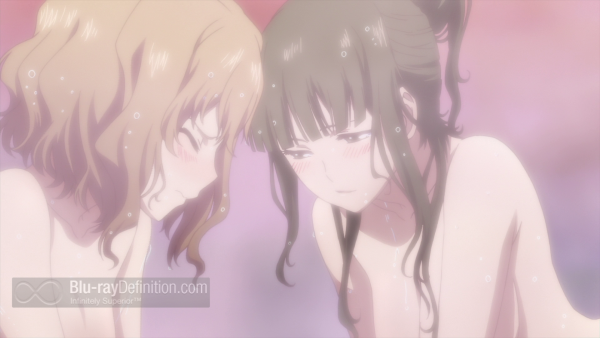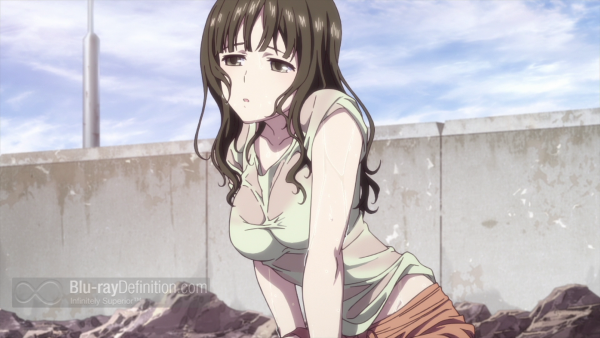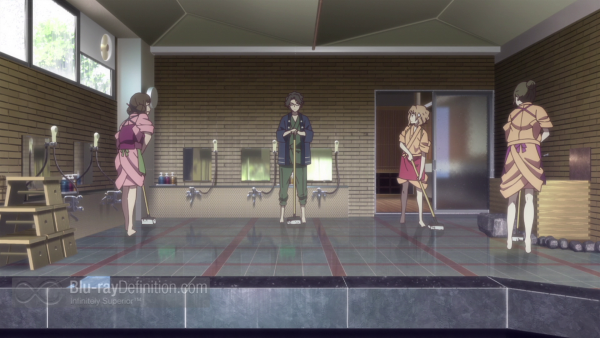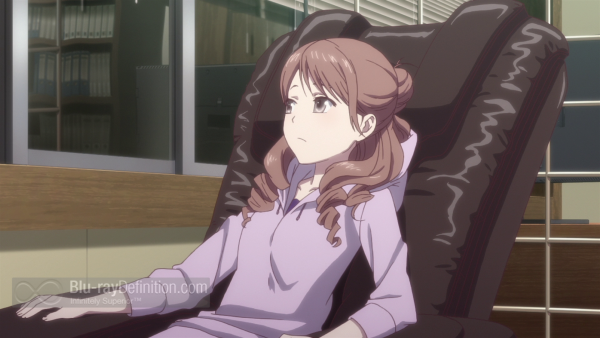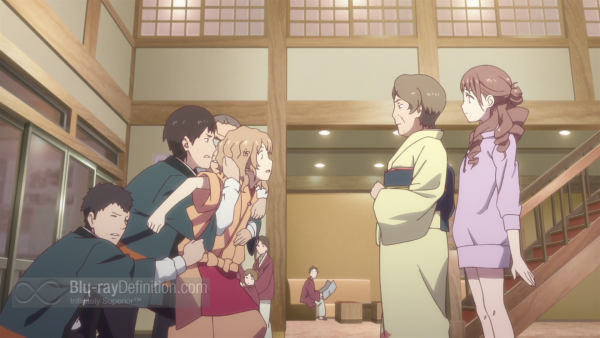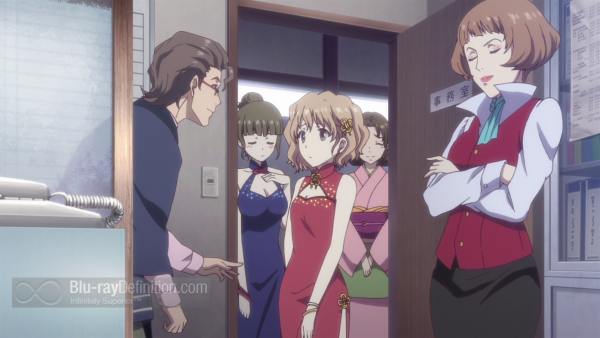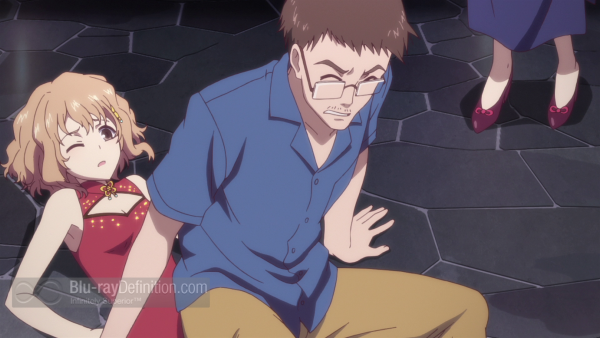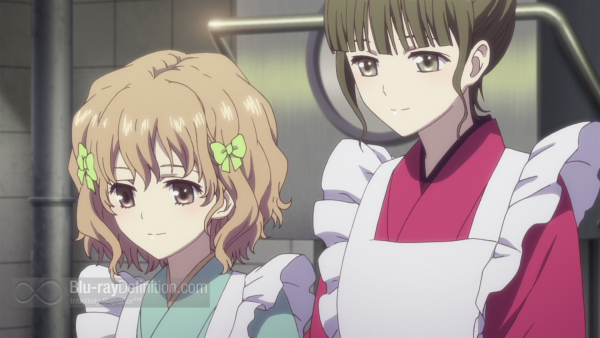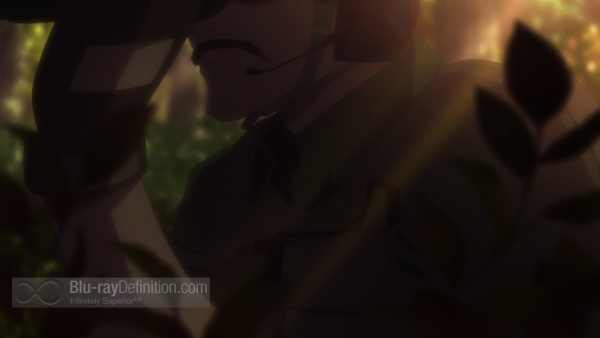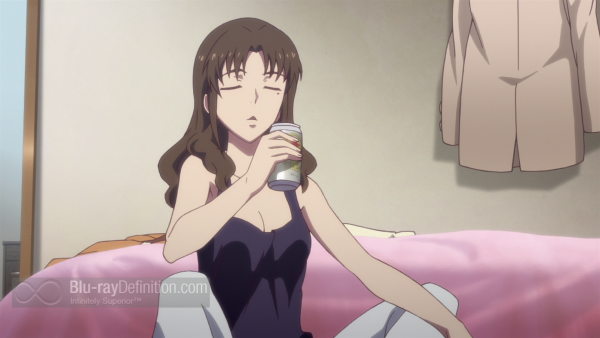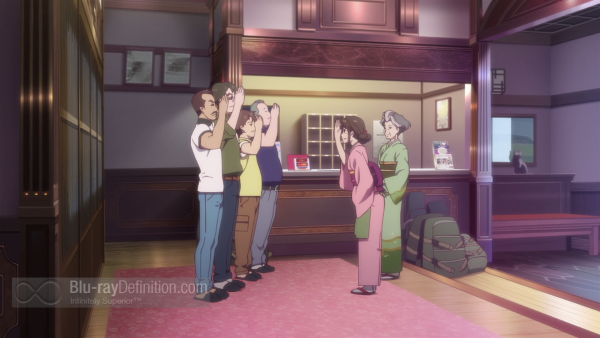 [amazon-product]B00B1UYJ14[/amazon-product]

Shop for more Blu-ray titles at Amazon.com