– –

The Performance
[Rating:4.5/5]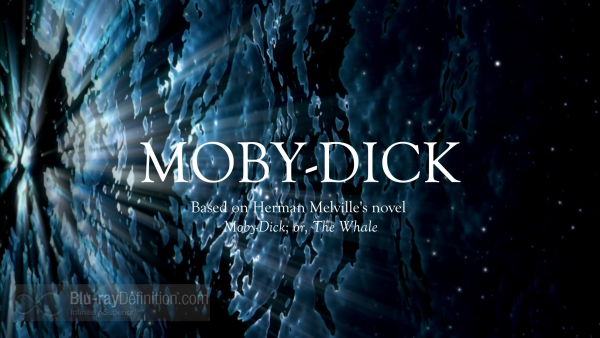 American composer Jake Heggie, perhaps best known for his opera Dead Man Walking, has become one of this country's premier writers of vocal music. Partnered with lyricist Gene Scheer, this Blu-ray disc introduces us to the dark world of Herman Melville's towering account of man against nature. Moby-Dick is an allegory that has been analyzed to the nth degree over the past two centuries. This story of an obsessed ship's captain and his quest for revenge against a monstrous whale (the title subject of the tale) has now been given its due on the operatic stage.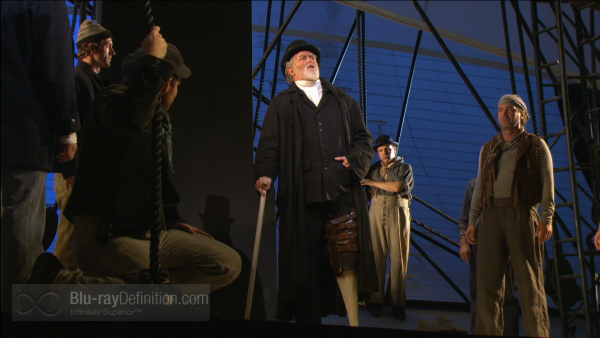 The opera opens with the whaler Pequod at sea. Harpooner Queequeg (Jonathan Lemalu) encounters new shipmate Greenhorn (Stephen Costello) and they listen to shipmates Flask (Matthew O'Neill), Starbuck (Morgan Smith) and Stubb (Robert Orth) discuss the odd behavior of Captain Ahab (Jay Hunter Morris). The Captain informs the crew that they will pursue the white whale who took off Ahab's leg. As time passes, the Pequod finally sights a pod of whales and, as they pursue them, a small boat containing cabin boy Pip (Talise Trevigne) capsizes although he is finally rescued by Queequeg. Concerns continue about Ahab's mental state, and Starbuck contemplates killing the captain but decides to spare his life.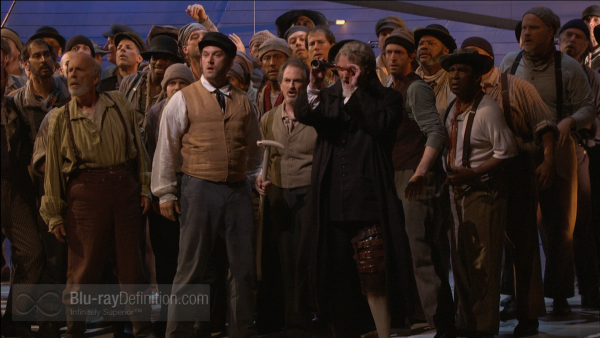 The second act is set one year later. A storm approaches and Queequeg, sensing his impending death, has a coffin built for him. After the storm subsides, the Pequod encounters another ship, the Rachel whose Captain Gardiner (Joo Won Kang) asks for help in finding his son, lost at sea. Ahab refuses to offer assistance and his persistence in the quest for Moby-Dick causes Starbuck to request that the ship return to port. Moby-Dick is finally spotted and the boats are sent in pursuit. However, the great white whale sinks the whaling boats and eventually the Pequod as well. Ahab, in his last attempt to kill Moby-Dick is dragged beneath the sea. The opera ends as Greenhorn, the lone survivor, is rescued by Captain Gardiner.
This Blu-ray Disc captures a performance recorded in October 2012 at the San Francisco Opera, two years after the work's premiere. Maestro Patrick Summers leads the musical forces, while Leonard Foglia oversees the stage direction. Overall, true to the dramatic intent of the novel, this exceptionally strong cast gives a definitive performance of a remarkable work.
Video Quality
[Rating:4.5/5]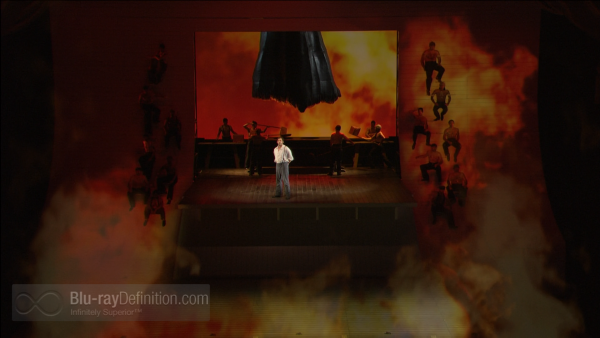 As in many of current new productions, we get a clever blend of rather minimalist sets with the frequent use of projections that add a mystical nature to the proceedings. Camera work is excellent with extremely natural color palette.
Audio Quality
[Rating:3.5/5]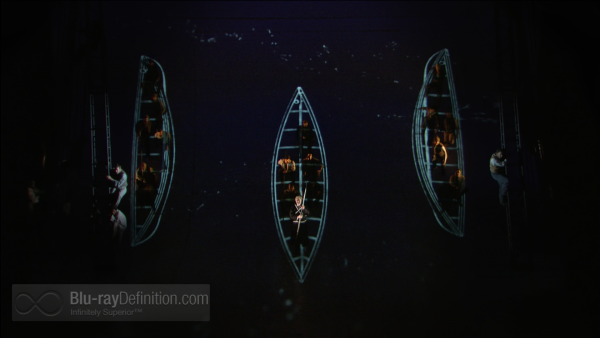 The DTS-HD Master Audio 5.1 is a bit on the dry side with very modest ambience in the surround channels. For the most part, the sound balance favors orchestra over voices.The LPCM two-channel version is nearly as good, if perhaps a bit better balance between voices on stage and orchestra.
Supplemental Materials
[Rating:3/5]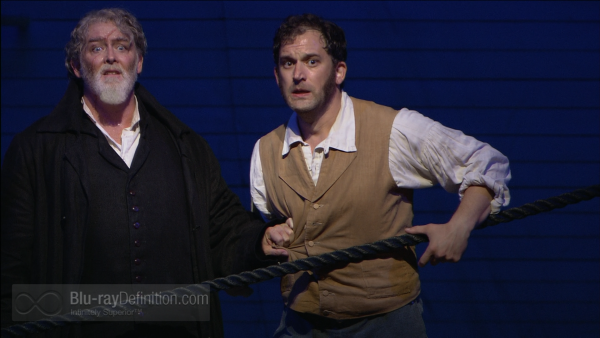 There is a program booklet with a synopsis, cast and track listing and some production photos. We also get brief interviewers with singers Morris, Costello, Smith, Lemalu, and Trevigne as well as composer Heggie, librettist Scheer, and conductor Summers. A time-lapse photo of the stage production and EuroArts trailers complete the bonus line up.
The Definitive Word
Overall:
[Rating:4/5]
There have been a mere handful of contemporary American operas that have gained a foothold in the repertory of today's opera companies. Jake Heggie has a marvelous gift for vocal composition, and coupled with the brilliance of Gene Scheer's libretto, the pair have created a work that is compelling and eminently listenable. As Benjamin Britten recreates the rise and fall of the sea in Peter Grimes and Billy Budd, Heggie generates a similar sense of the overwhelming world of water that is much larger than those who try to master this unfathomable realm. With deft staging, the only real disappointment is the lack of visual impact in the climactic scene when Ahab finally confronts his nemesis, the white whale. That aside, this is a tour de force for all concerned, particularly tenor Jay Hunter Morris who gets great mileage out of his Wagnerian operatic background. Regardless of how you felt about reading Moby-Dick in high school (and who didn't have to read it?), this is music making at its highest level that demands to be seen and heard.
Additional Screen Captures
[amazon-product region="uk" tracking_id="bluraydefinit-21″]B00FABG2QA[/amazon-product]
[amazon-product region="ca" tracking_id="bluraydefinit-20″]B00FABG2QA[/amazon-product]
[amazon-product]B00FABG2QA[/amazon-product]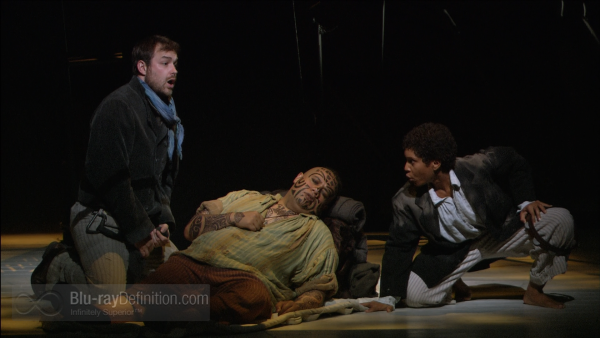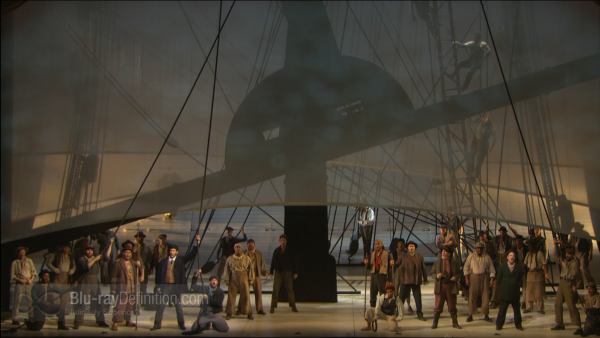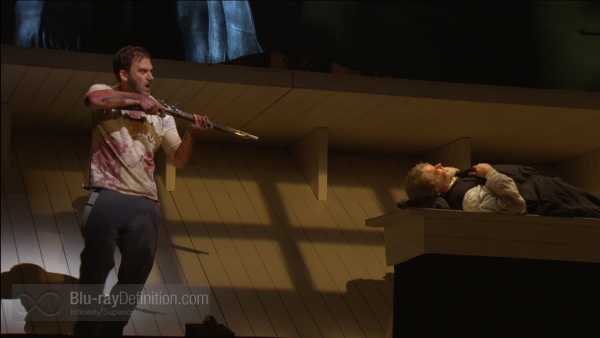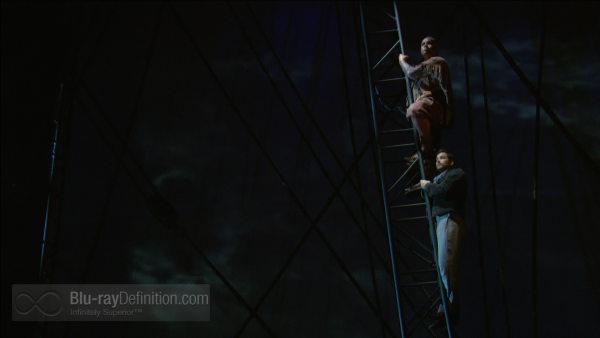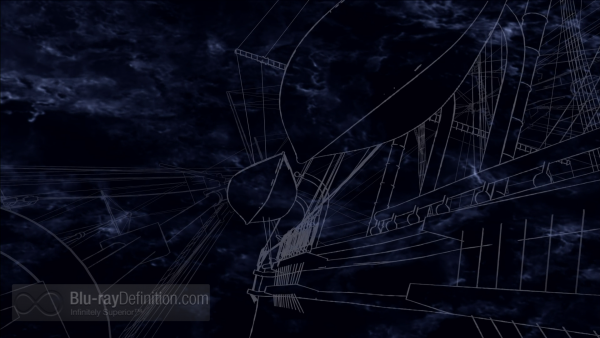 [amazon-product region="uk" tracking_id="bluraydefinit-21″]B00FABG2QA[/amazon-product]
[amazon-product region="ca" tracking_id="bluraydefinit-20″]B00FABG2QA[/amazon-product]
[amazon-product]B00FABG2QA[/amazon-product]