– –

The Series
[Rating:3.5/5]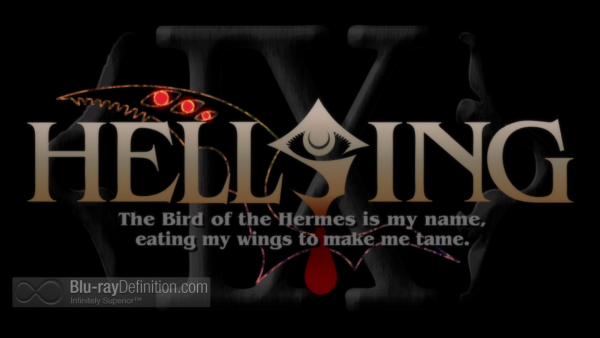 It's never easy to please everyone when a series comes to an end. And in the case of such a long-running epic like Hellsing Ultimate, there are bound to be many disappointed with the finale. So how do the final volumes, IX and X of Hellsing Ultimate stack up? Well, they are okay, if a bit too drawn out, especially volume X, and they certainly don't take too many risks, leaving the door wide open for future variations on the franchise.
As to be expected, volume IX opens up where volume VIII left off and it's in the midst of a huge battle. In fact, the whole remainder of the series seems like one, long, drawn out battle, A fight to destroy Alucard, a fight to bring down Integra, and a fight to take out Walter and, of course, Hellsing. The action never lets up.
The animation is breathtaking, as always, in every way. Perhaps it no longer has the same impact as it once did, being so used to the series now, but it is still, nevertheless, one of the most beautiful series to ever come along. That said, were the writers able to take that final step and close this series out with a definitive answer about what was to become of or happen to Alucard, this might have been satisfying, but they took the easy way out. They instead chose to give us, after the drawn out epic battles, an epilogue in which they go into some comedic form of anime, and then spring a surprise on us, some thirty-years into the future. I felt like I was watching the end of Dexter or True Blood. Please, make it bloody, make him die, make him kill, make it mean something, but don't string us along.
Video Quality
[Rating:5/5]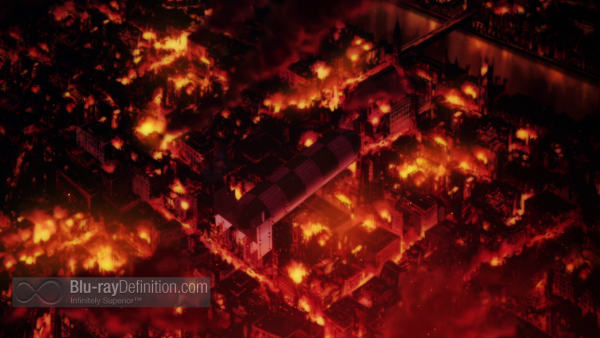 Hellsing Ultimate looks beautiful, really, What else can be said? The digital animation, apart from the ever so slight hint of some color banding (that is most of the time covered up by some serendipitously placed added grain effects), this 1080p AVC encodement is rich in detail, just the right amount of saturation, with primaries that pop nicely and crisp, well-delineated line art. Contrast is strong and shadows show a lot of detail.  This is a reference calibre release of what is already a beautifully drawn franchise.
Audio Quality
[Rating:4/5]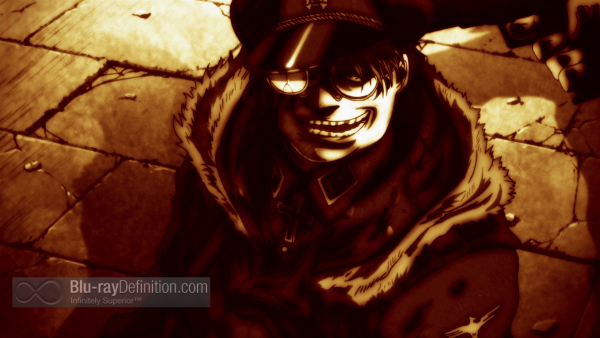 Again, for Hellsing Ultimate, we get the extremely rare for FUNimation DTS-HD Master Audio 5.1 (48kHz/24-bit) soundtracks, who usually release in Dolby TrueHD. Despite the change in codec, both tracks are still mastered at a relatively low volume, which seems to be the trend with FUNimation, but they have wonderfully balanced effects and great atmospherics, even if the dynamic range sounds a bit constricted. I'd also say that this is one series where, the English voice cast rivals, or perhaps even surpasses the quality of the Japanese cast, given the rather good performance of different accents and the charismatic performances.
Supplemental Materials
[Rating:3/5]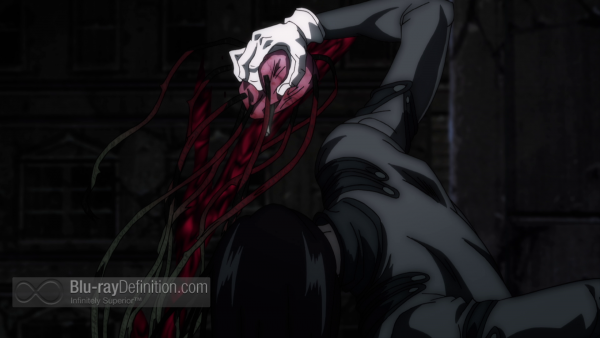 DVDs
Episode IX Commentary
Episode X Commentary
R.I.P., In Memoriam (1.78:1; 1080p/24; 00:09:43)
Interview Session IX: Episode IX Video Commentary (1.78:1; 1080p/24; 00:44:50)
Interview Session X: Farewell to an Epic (1.78:1; 1080p/24; 00:35:02)
U. S. Trailers (1.78:1; 1080p/24; 00:01:35)
FUNimation Trailers
The Definitive Word
Overall:
[Rating:4/5]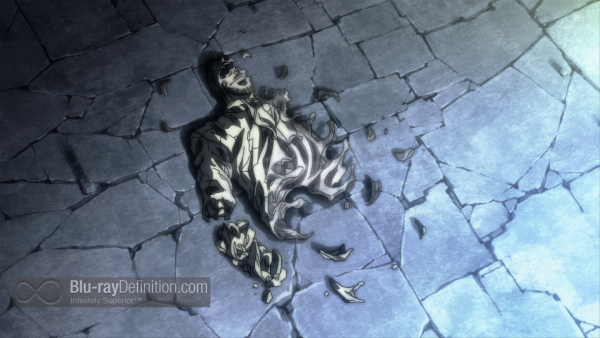 Gorgeous animation and epic battle sequences all lead up to a haphazard and unsatisfying final moments of this fantastic franchise. Still, Hellsing Ultimate: Volumes IX – X are a must if you are a devotee.
Additional Screen Captures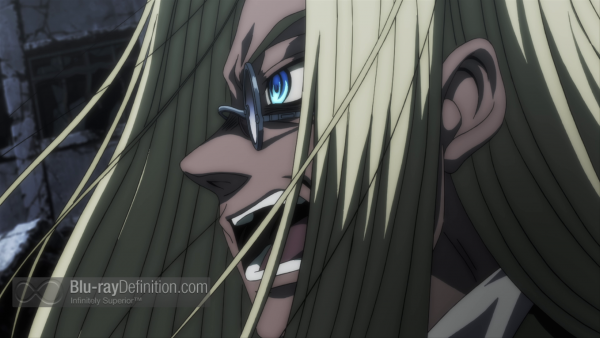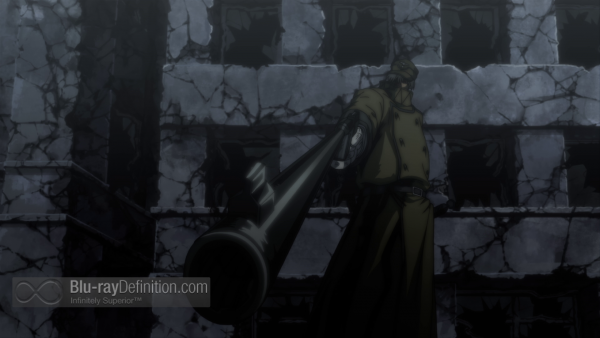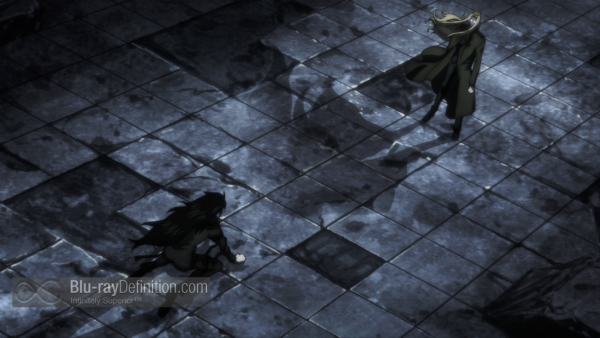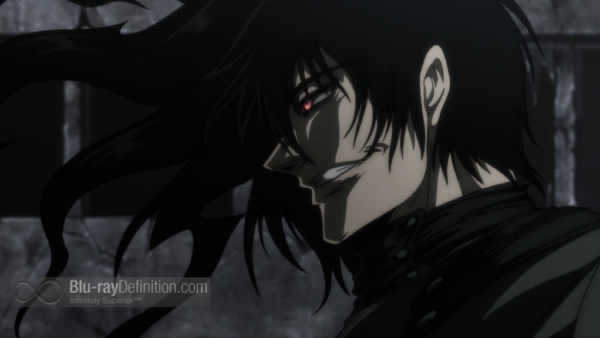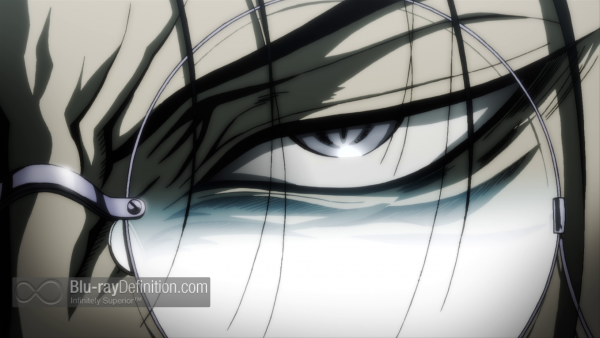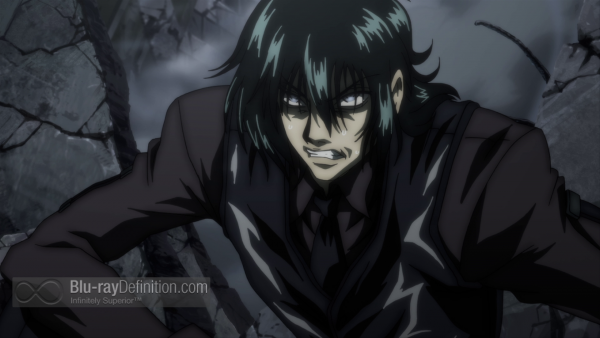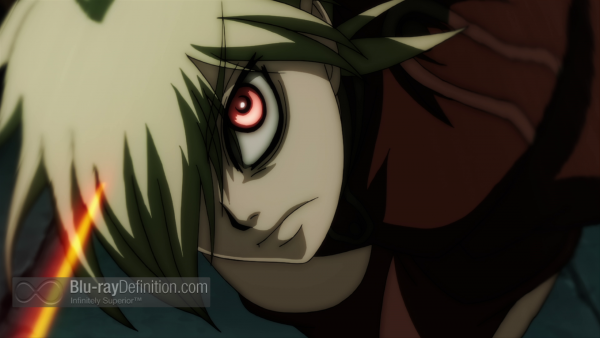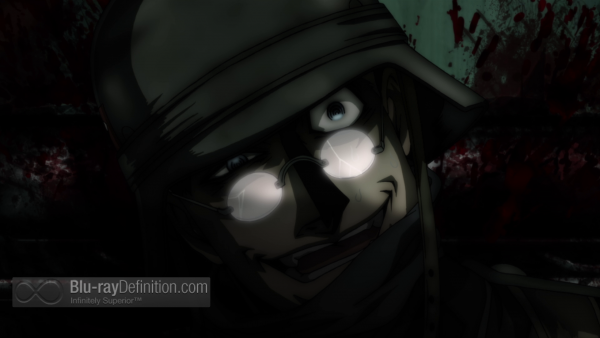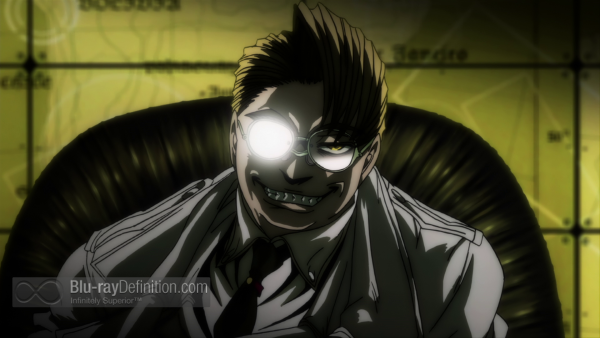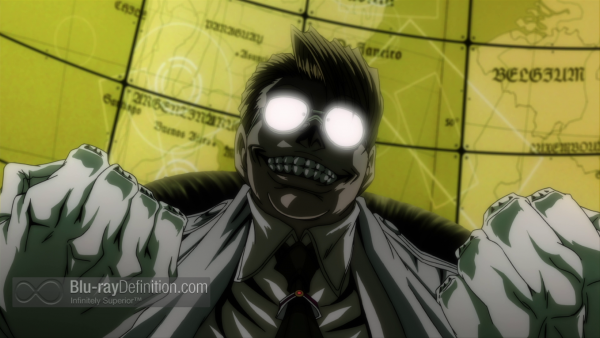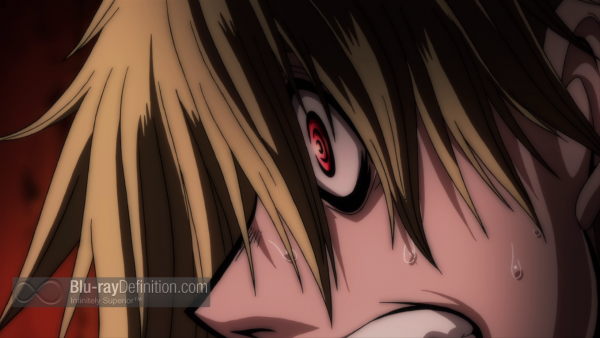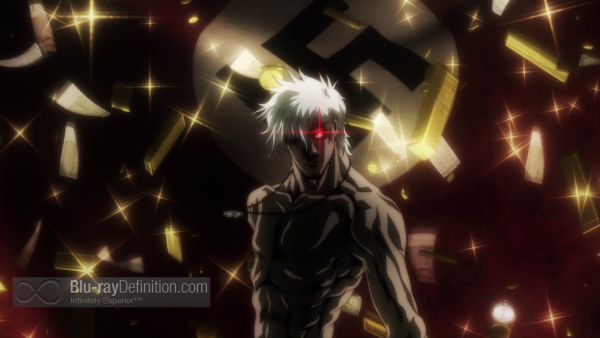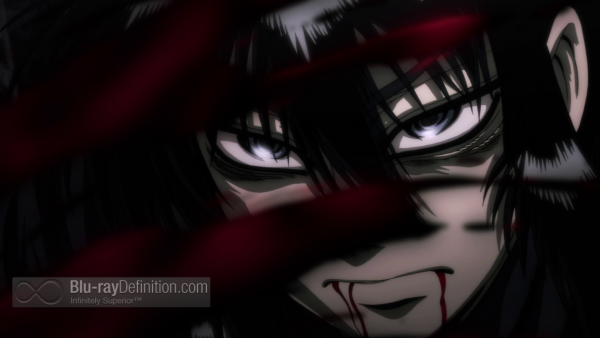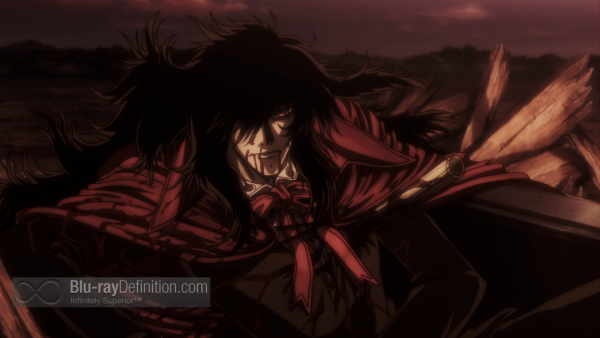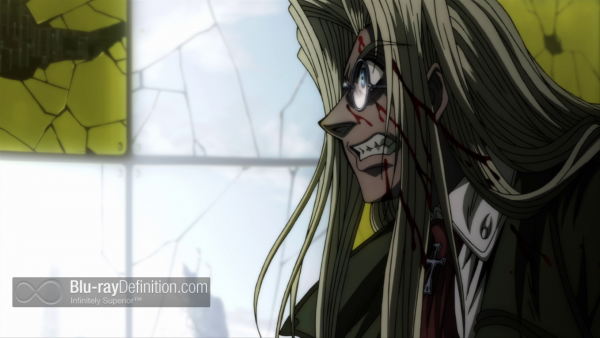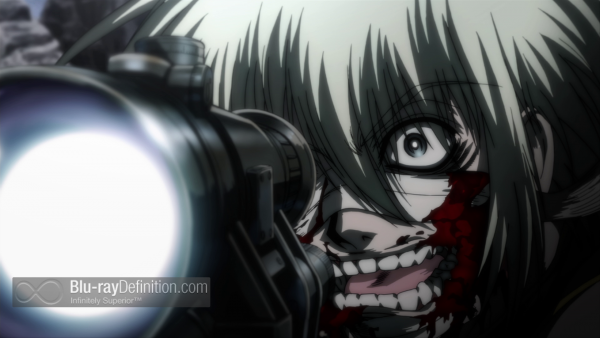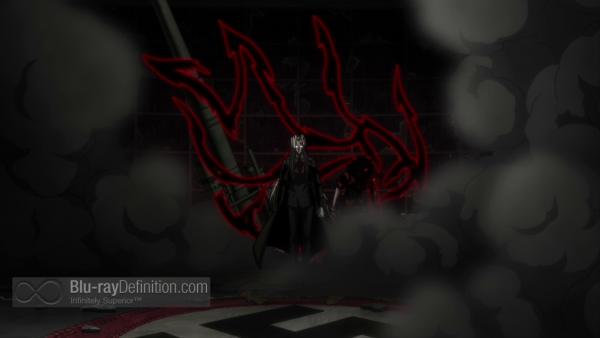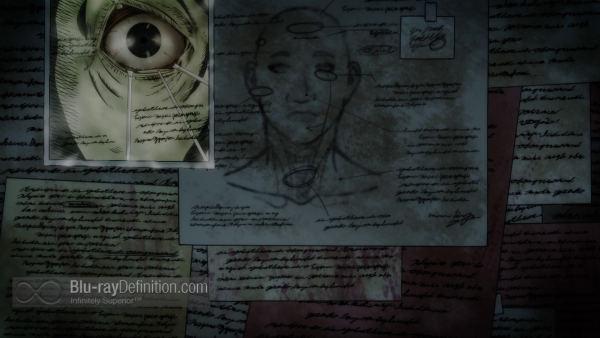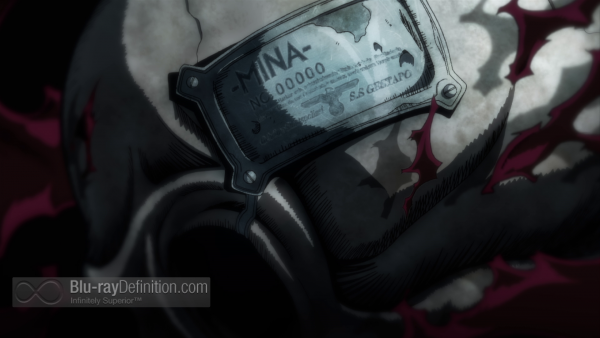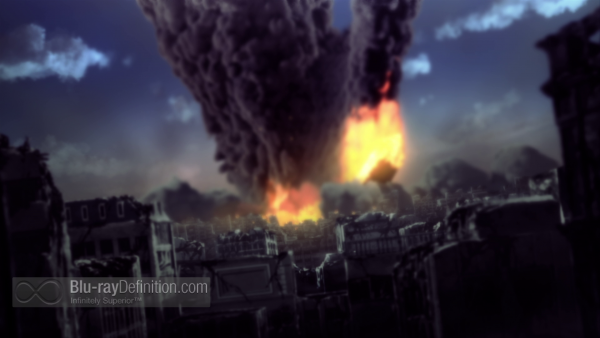 [amazon-product]B00LXGZCBC[/amazon-product]