– –

The Series
[Rating:4/5]
High School DxD is the anime based on the series of light novels by Ishibumi Ichiei. A fantasy/fan service series set in high school, it follows the adventures of perverted high school boy Issei, who spends most of his days as an outsider with his two friends trying to peek up girls' skirts and spy on them in their locker rooms as they undress. Issei is bound for a rude awakening into a strange new world when the school's beautiful crimson-haired president of the Occult Research Club, Rias, comes to his rescue after his date turns into a winged creature and kills him. He is reborn as a devil and becomes Rias' more than willing servant in an ongoing battle between heaven and hell, angels, devils, fallen angels, and exorcists. It is only then that Issei realizes that the Occult Research Club is made up of all devils in service to Rias and her family, the House of Gremory, and there are other ancient houses of devils inhabiting the school as well, caught up in the battle of supernatural beings. Issei must learn to improve his newly-acquired mystical skills in order to help defend his mistress as well as the new cute blonde girl nun with healing powers, Asia, that he helped rescue from an abusive exorcist.
As one might imagine, High School DxD is a bit of light comedy and high school romance not unlike others we have seen in this genre such as Shakugan no Shana. It's heavier on the fan service elements than the latter, however, and a bit more straightforward, up to this point, in its plot devices. Its world is less expansive, but no less engaging. The pervy characteristics of Issei can at times be somewhat creepy, but they are written so comically that they are easier to overlook. One example is when Issei develops his special ability to tear girls' clothes off during battle using a sort of telekinesis and finds his friends from the House of Gremory, mostly girls, all squirming about how despicable he is, and his one male colleague even stopping to apologize to a foe on Issei's behalf, you know it's all in good fun and tongue-in-cheek.
The animation is splendidly done, from the buxom Rias and her Gothic attire to the more slender and flaxen-haired Asia in her nun's habit or schoolgirl uniform. Issei himself, especially later on, has some well done mecha gear as part of his special abilities also.
Video Quality
[Rating:3.5/5]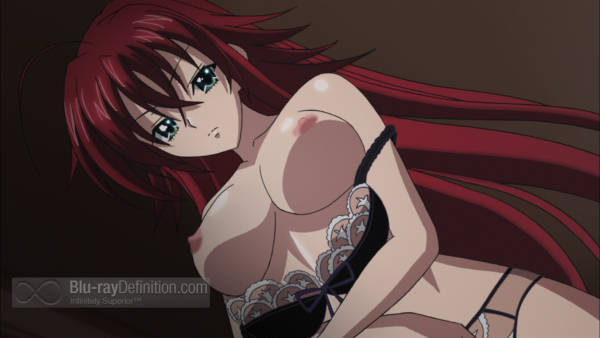 The image for High School DxD is middling at best, with colors that don't quite pop, lots of video noise, and a pervasive softness that doesn't offer up a crisp and highly detailed picture. It's provided in an AVC/MPEG-4 1080p encodement from FUNimation.
Audio Quality
[Rating:4/5]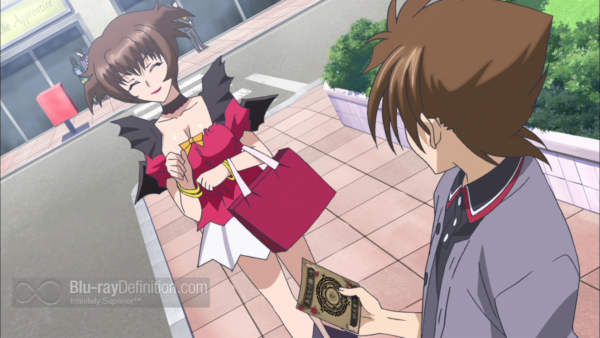 The original Japanese-language soundtrack is provided in lossless Dolby TrueHD 2.0 stereo (48kHz/24-bit) alongside an English dub, also in Dolby TrueHD 5.1 (48kHz/24-bit). The stereo mix, my version of choice, includes a more than effective amount of stereo panning, dynamic range, and wonderful voice cast. For those who prefer English, the 5.1 is a fine option, but not quite the sort of reference audio performance we get from some of the best Hollywood blockbusters. It will more than suffice, however, with fuller, more spacious sound.
Supplemental Materials
[Rating:4/5]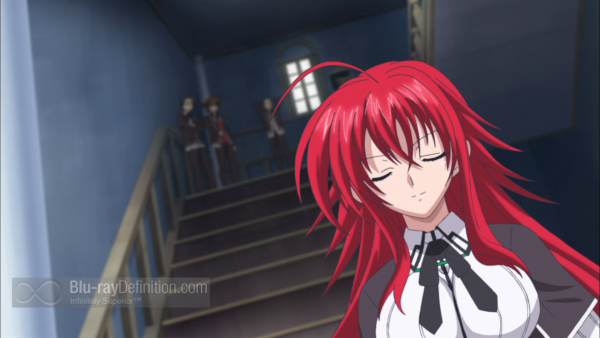 This is rather robust set of extras that even includes so more "sexy time" so to speak, with the female characters from High School DxD.
The supplements:
DVDs
Episode 1 Commentary
Episode 7 Commentary
Fantasy Jiggles Unleashed (1.78:1; 1080p/24; 00:22:23):

Vol. 1 ~ Going to the Beach ~
Vol. 2 ~ Akeno's Private Training ~
Vol. 3 ~ Koneko, A Bit More Bold ~
Vol. 4 ~ The Story of the First Dress Break ~
Vol. 5 ~ Making Udon Noodles ~
Vol. 6 ~ Asia Transforms ~

New Material from Ichiei Ishibumi! Fantasy Full-Blast Gentleman's Disc Club Promos (1.78:1; SD; 00:08:55)

~ Introducing the Occult Club ~
~ The Ladies ~
~ The Loli-Lolis ~

Promotional Video
Commercial Collection
Textless Opening Song "Trip-Innocent of D"
Textless Closing Song "Study X Study"
U.S. Trailer
FUNimation Trailers
The Definitive Word
Overall:
[Rating:4/5]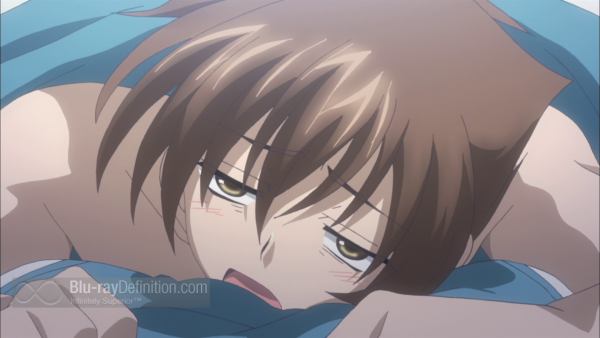 High School DxD is a funny diversion with eye-catching animation, likable characters, and scintillating fan service for fans looking for that sort of thing. The mixture of sci-fi, high school, and even a little mecha makes it a pretty fun watch for a broad base of anime viewers.
Additional Screen Captures
[amazon-product]B00CU6WBB8[/amazon-product]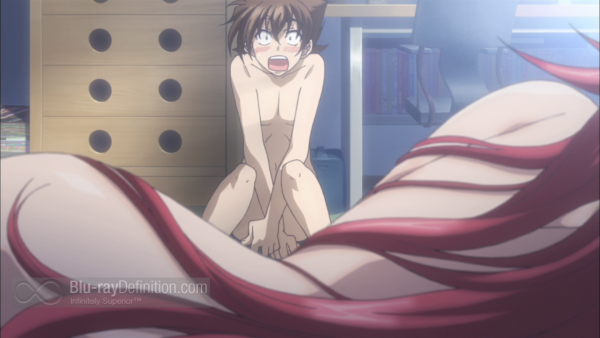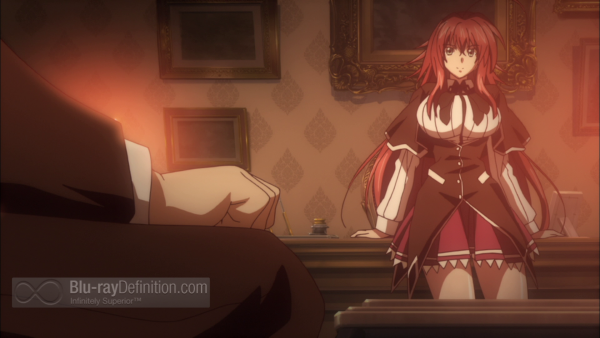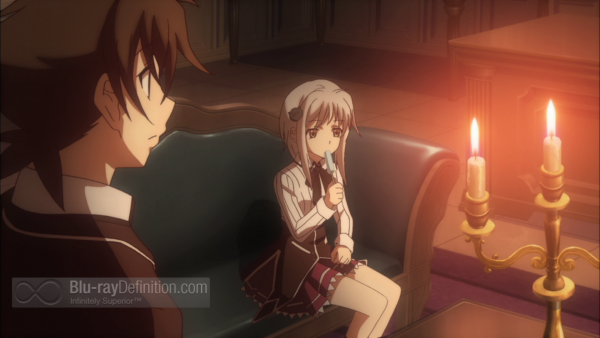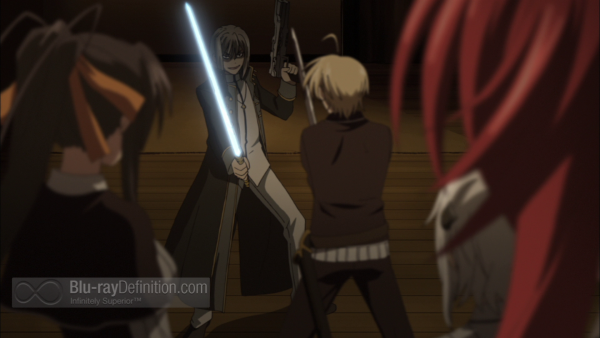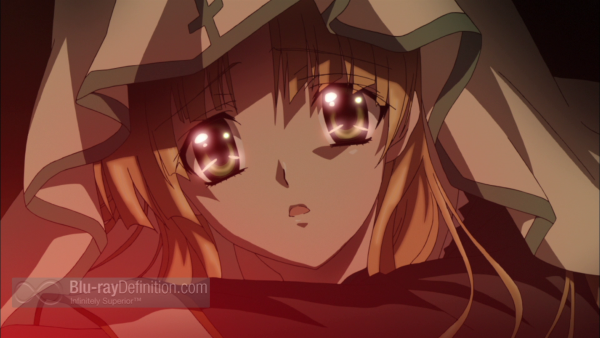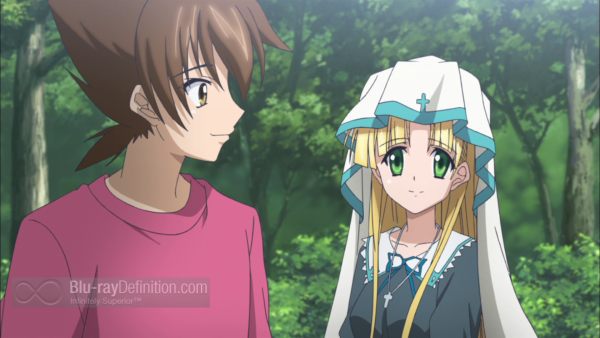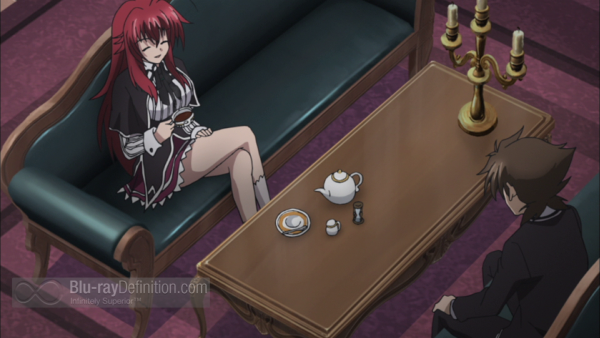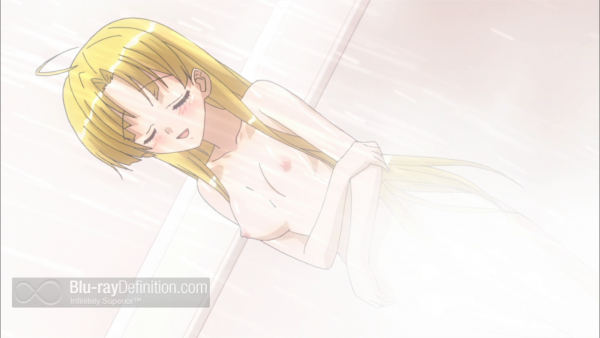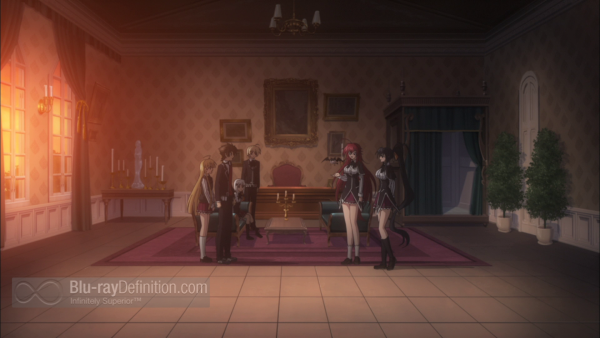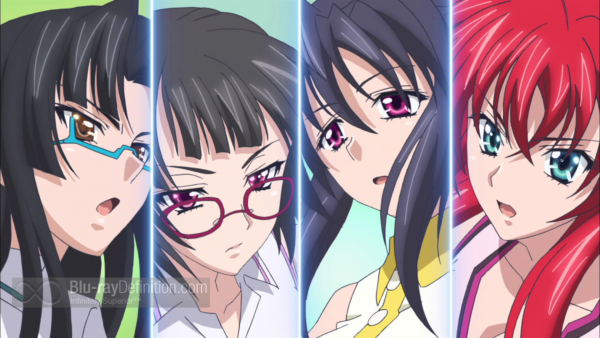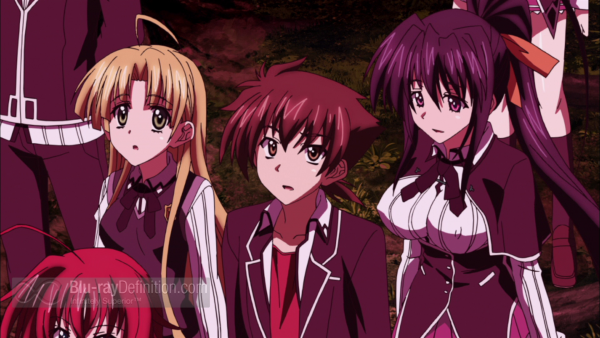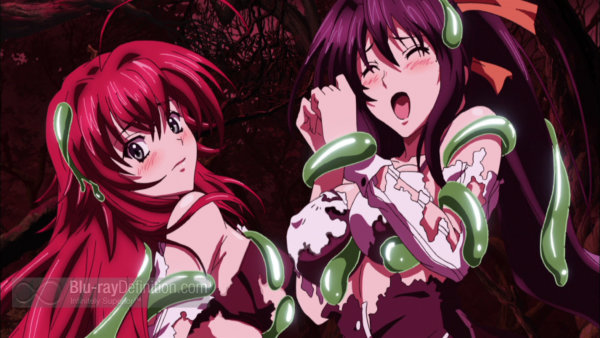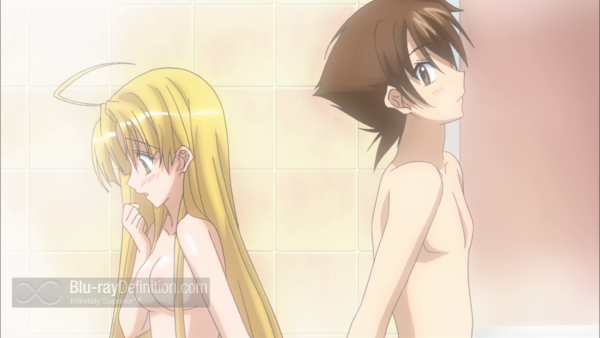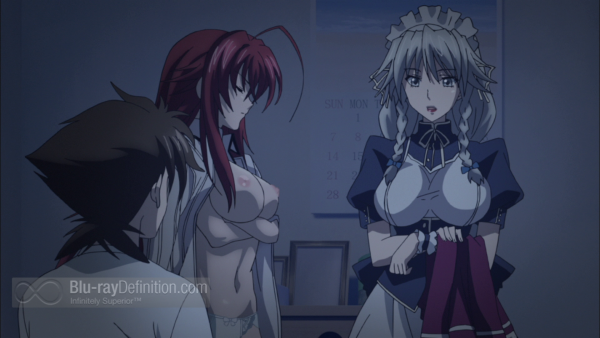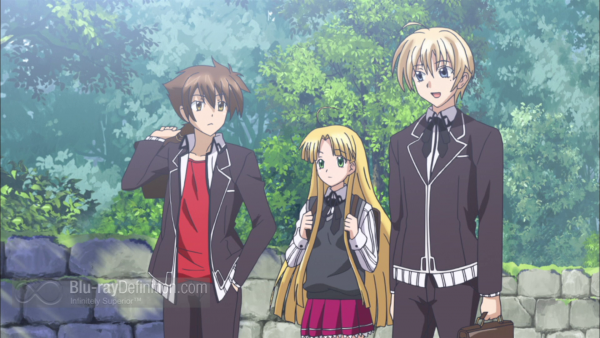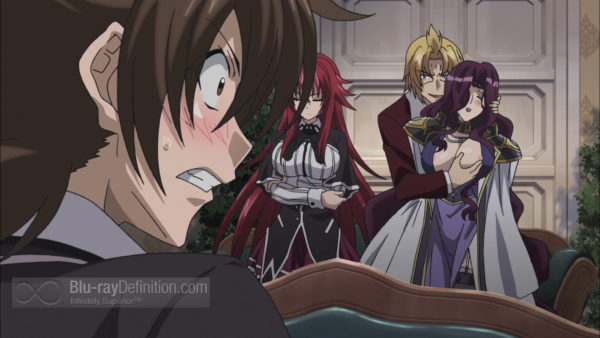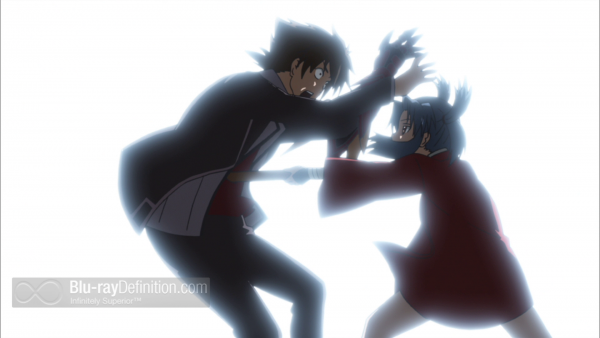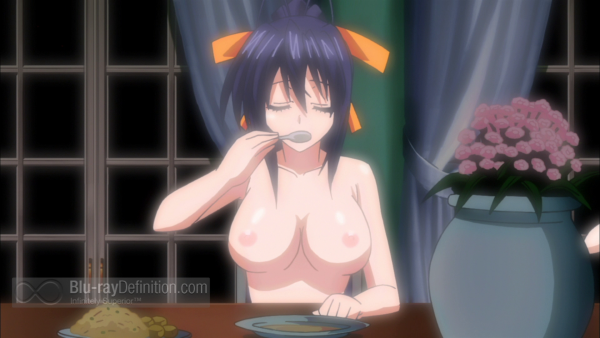 [amazon-product]B00CU6WBB8[/amazon-product]