– –

The Film
[Rating:2.5/5]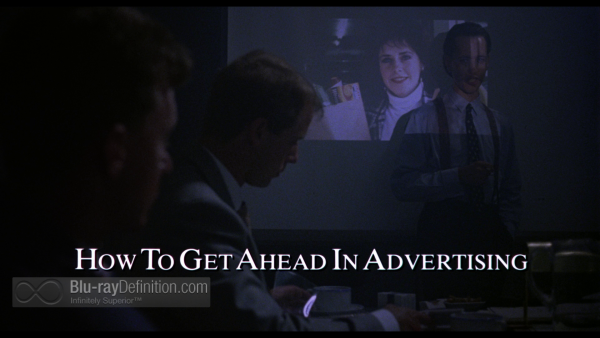 Writer/director Bruce Robinson's follow-up to his 1987 cult classic Withnail & I was this less successful satire on the evils of unfettered capitalism, How to Get Ahead in Advertising.
Once again relying on Withnail star Richard E. Grant to help drive the story and carry the film, and Robinson chose wisely. Just as in Withnail, Grant is riveting and mesmerizing in his role as the cynical and ultimately overstressed advertising executive Denis Dimbleby Bagley. But Robinson's film, which is intended to be a black comedy exposing the ills of our modern capitalist society, quickly goes astray, only staying interesting because of Grant's perfect performance.
Bagley is a sleazy ad man who's struggling to come up with a campaign for an innovative new pimple cream. His creative block gets him so stressed out that it begins to take a toll on his marriage and manifests itself physically in the form of a giant boil on his shoulder. But Bagley really begins to lose it when he starts believing that the boil has grown an eye and is turning into a second head, a talking head, sentient and offering up advice.
Where Robinson goes wrong with his darkly-tinged humor in this film is crossing the line between metaphor and literal. At first we are along for the ride, accepting that Bagley is in the throes of a breakdown, overstressed and manifesting some delusion. Later on, however, Robinson seems to be taking this talking boil thing quite seriously, like some sort of B-grade sci-fi flick. The idea of a boil come to life and driving the actions of a raving, callous advertising executive becomes too hard to accept.
Rachel Ward is quite lovely as Denis Bagley's upper middle-class wife who would rather ignore his decline, his ruthless behavior toward her friends, and less than honest means of making money in order to maintain appearances and comfort. Richard Wilson is also quite good in the role of Bagley's strict and equally contemptible boss.
How to Get Ahead in Advertising is being released in the Withnail & I Limited Edition and Special Edition collections by Arrow Video.
Video Quality
[Rating:4.5/5]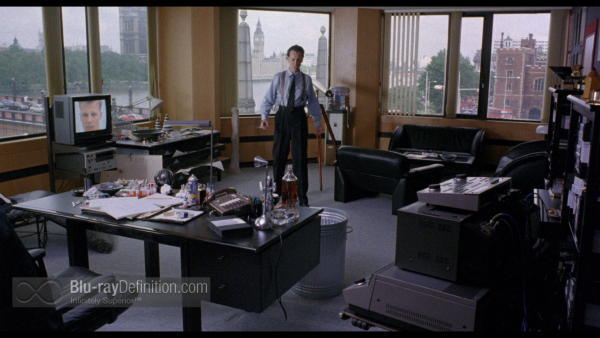 Arrow lists How to Get Ahead in Advertising as being "newly transferred from original film elements and approved by director of photography Peter Hannan," this is slightly different from their listing for the companion, main feature that this film accompanies in this set, where it specifically states "New 2K restoration of WITHNAIL and I from the original camera negative, supervised and approved by director of photography Peter Hannan." Whatever the provenance of How to Get Ahead in Advertising, it looks good in this new restoration, and perhaps owing to a better production to begin with, looks better than Withnail in this AVC/MPEG-4 1080p encodement on Blu-ray. Grain is present, but far less intrusive, shadow nuance is better and more extended, colors look a little more natural, and detail is stronger still.
Audio Quality
[Rating:3/5]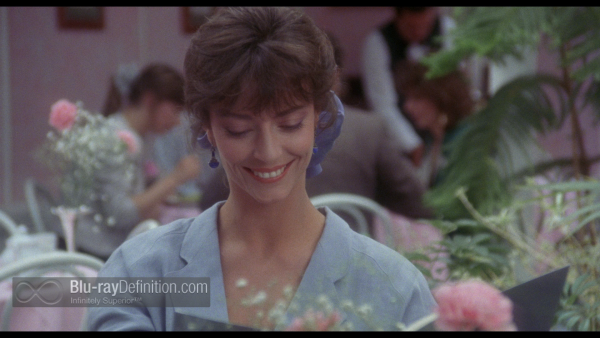 How to Get Ahead in Advertising comes with a LPCM 2.0 Stereo (48kHz/24-bit) soundtrack on Blu-ray that is good, but not great. While the dialogue is clean and intelligible, some of the music, sound effects, and stereo imagery could use a bit more clarity and also a little less sparkle on the high end.
Supplemental Materials
[Rating:1/5]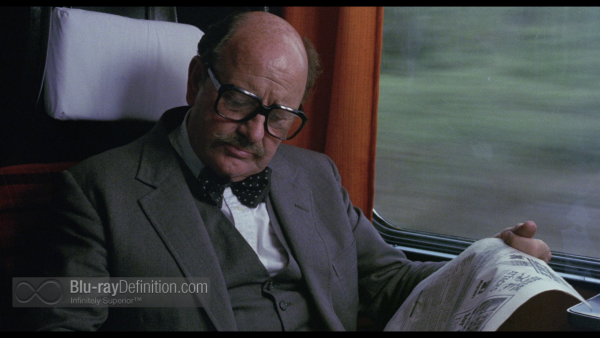 Interview with Michael Pickwoad (1.78:1; 1080p/24; 00:10:11) – Production Designer Michael Pickwoad recalls his work on How to Get Ahead in Advertising in an interview recorded in August 2014.
Theatrical Trailer (1.33:1; 1080p/24; 00:01:53)
The Definitive Word
Overall:
[Rating:3/5]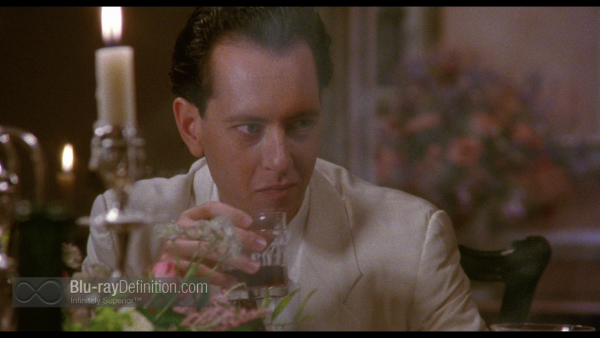 How to Get Ahead in Advertising, the follow-up to Withnail and I, is nowhere near as successful or as funny, but it is dotted with some quality performances that are still a joy to watch, especially from leads Richard E. Grant and Rachel Ward, and as a companion piece it perhaps deserves a reexamination.
Additional Screen Captures
[amazon-product region="uk" tracking_id="bluraydefinit-21″]B00Q4VQ0G2[/amazon-product]
[amazon-product region="uk" tracking_id="bluraydefinit-21″]B00N2VRH5U[/amazon-product]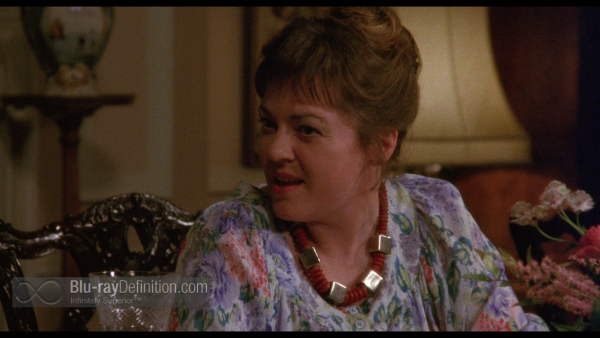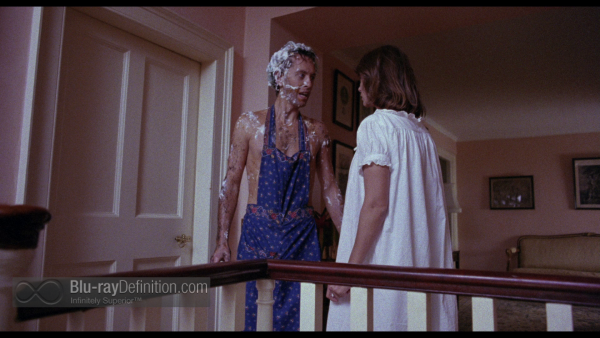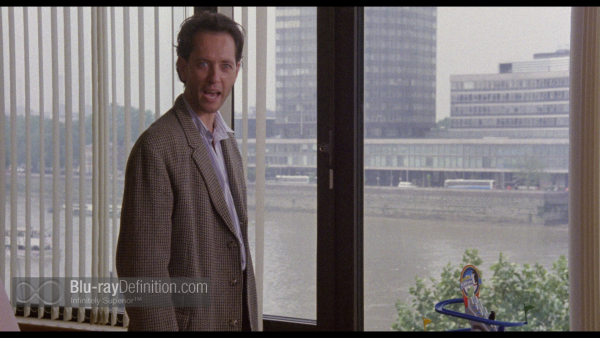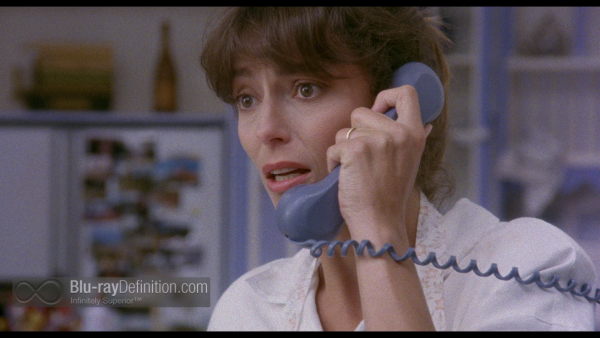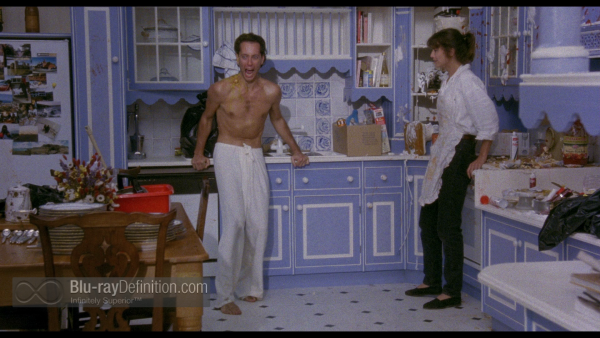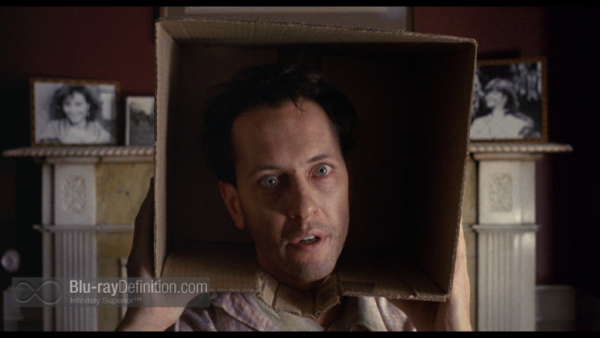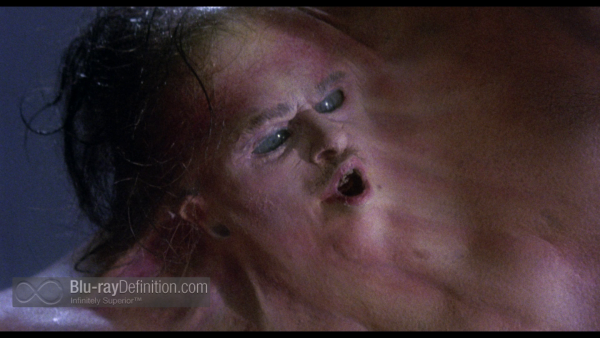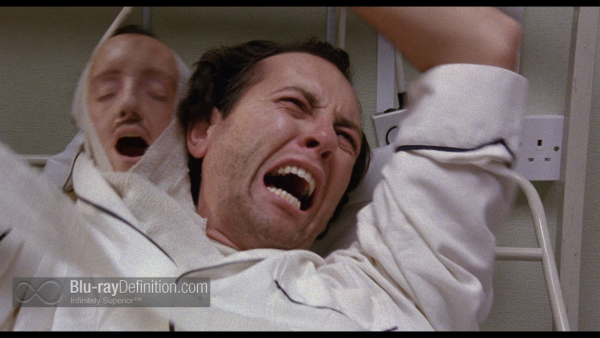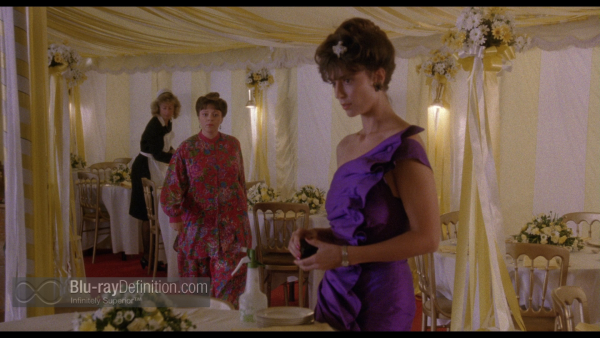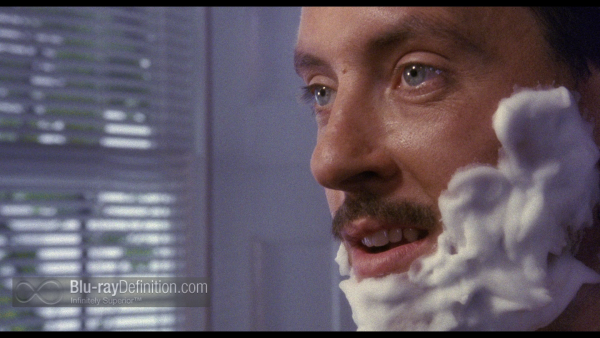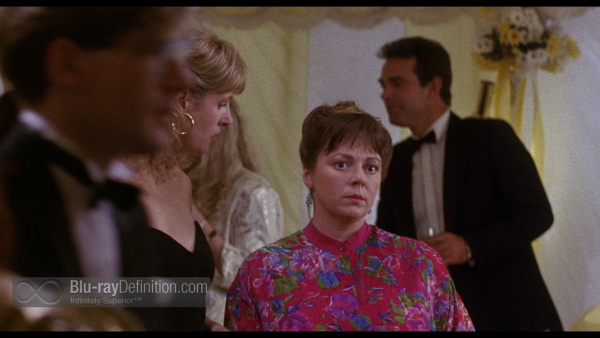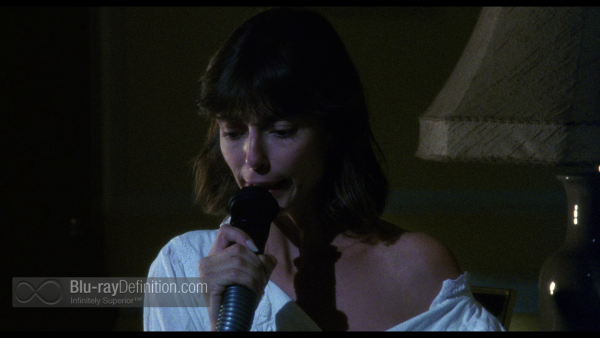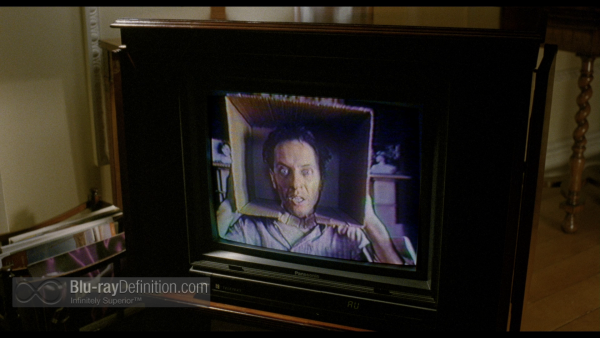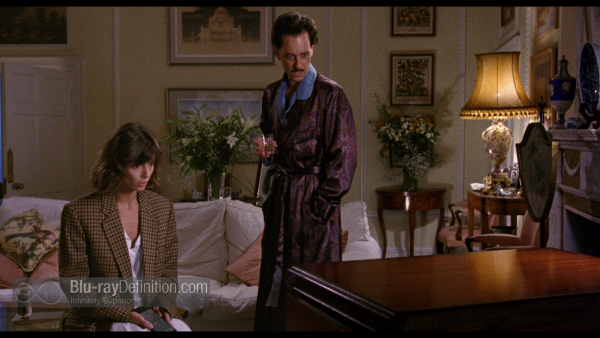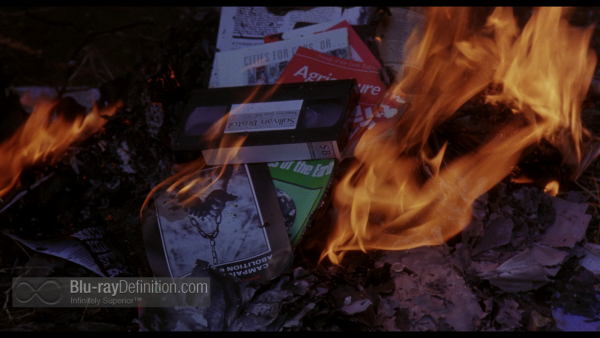 [amazon-product region="uk" tracking_id="bluraydefinit-21″]B00Q4VQ0G2[/amazon-product]
[amazon-product region="uk" tracking_id="bluraydefinit-21″]B00N2VRH5U[/amazon-product]