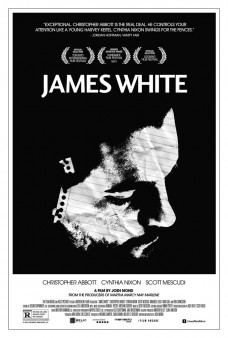 –
The Movie
White, played to perfection by Christopher Abbott, is a young man who's just lost a father he was never very close to. His mother, Gail White (played by Cynthia Nixon is her best performance to date), who he is very close it, is dying of cancer. So twenty-something James has all this to deal with, along with sorting his own life out, all this in the film's five month time span.
James White begins with the death of his father who had divorced his mom years and years ago. His father's new family is grieving as well, in Gail's New York City apartment. James also lives there with his mom, he sleeps on the couch as he doesn't have a job, though he wants to be a writer, but he's yet to make any moves on this front. With his mom's diagnosis of Stage 4 cancer, James is burdened with the role of being her caretaker. But he says that he needs to get away for a while to clear his mind and he promises his mom that when he gets back refreshed he will start looking for work. So he heads to Mexico with best friend Nick (Scott Mescudi). While there, he meets teenager Jayne (Makenzie Leigh). She's in Mexico with her parents and is also from New York City. Her and James become at item, enough so that they continue their romance back in New York City. But while in Mexico, James receives a call saying that his mother is getting sicker and sicker. So James heads back to New York and stays with his mother night and day to take care of her. But she's not the same anymore, and one night she leaves the apartment and James can't find her. He eventually does find her in a pharmacy and takes her to the hospital. One thing that his mom didn't tell James was that her doctor recommended hospice care and not hospital care, she's close to dying and never really told James the truth.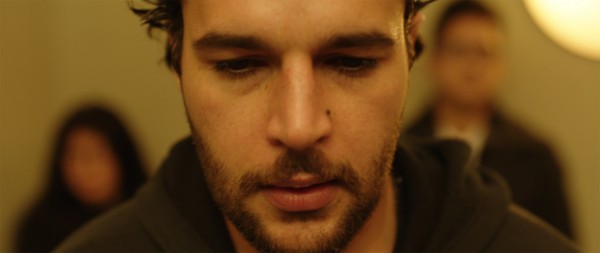 James White is a very emotional film that puts a lot on James' shoulders, as Abbott beautifully and boldly portrays. He's in emotional anguish over not only his mother's ailing health but also his lack of trying to be someone. Abbott, who is known as Charlie in the television show Girls is amazing, poignant, and realistic as James, it's an amazing performance. Nixon is fantastic as well as James' dying mother who starts deteriorating right before his eyes, all too quickly. Their relationship is a strong one, and we feel the slow loss of Gail as much as James does.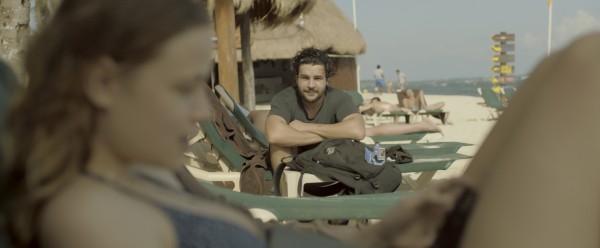 James White is Josh Mond's directorial debut,  and it's an amazing one. He shoots the actors at very close range, enough so that we can see the lines on their faces. It's a technique that allows the film to feel more emotional and real, and it does. James White is inspired by Mond's own story of caring for his sick mother. The film has done the festival circuit where it's won a few awards and is also nominated for three IFP Gotham Awards: Best Actor (Abbott), Breakthrough Director Award (Mond) and the Audience Award. It's an incredibly nuanced film that deserves a look.
James White was released in theaters in NYC on November 13th and will be expanding across the U.S. in the coming weeks.
Our Movie Rating
[Rating:4/5]