– –
The Film
[Rating:2.5/5]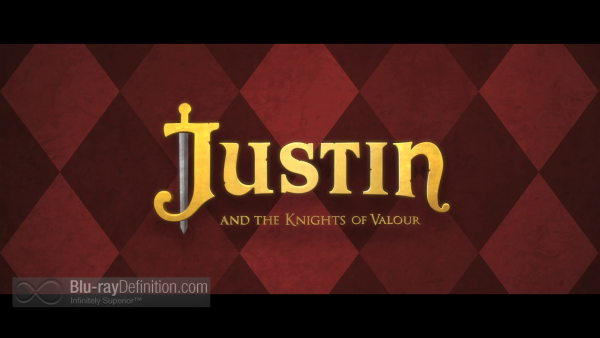 CGI animation has reached the point now where even the smaller production houses can create a feature-length film that almost reaches the level of visual quality of Pixar and DreamWorks. Such is the case with Justin and the Knights of Valour. While it may visually be up to snuff, though still a few notches below the powerhouse studios, this animated adventure still has a long way to go in the story department to catch up.
An amalgamation of Brave, Cloudy with a Chance of Meatballs, and How to Train Your Dragon, the story follows the young Justin (voiced by Freddie Highmore). Justin lives in a kingdom that is ruled by bureaucrats, the people suffocated by laws and red tape, and the Queen has outlawed knights. Justin dreams of becoming one of the noble Knights of Valour like his grandfather was and is encouraged to do so by his grandmother (voiced by Julie Walters), but his father, a counselor to the Queen, insists on him becoming a lawyer. Justin, determined to become a knight, sets out on a quest and along the way, he meets the beautiful tavern girl Talia (voiced by Saoirse Ronan), a wizard with a split personality, Melquiades (voiced by David Walliams), and encounters a silver-tongued Lothario posing as a knight, Sir Clorex (voiced by Antonio Banderas). He finally reaches his destination, the Knights of Valour, who have been living out their days in an old abbey. There, the old knights, Blucher (voiced by James Cosmo), Legantir (voiced by Charles Dance) and Braulio (voiced by Barry Humphries) train the grandson of their fellow knight, and it comes in time for Justin's real test. He must help save his kingdom from a threat from the reviled knight Sir Heraclio (voiced by Mark Strong), the very man who slew his grandfather.
Justin and the Knights of Valour is your average lighthearted adventure that families can watch together, no more, no less, but children, especially the younger ones may lose interest in the story quite quickly. It loses focus very often, due to a rather loose screenplay from Matthew Jacobs and Manuel Sicilia. Justin's quest is poorly defined. I'd thought, for the entire beginning of the film that his quest was to find a dragon, but it seems to keep changing. First it's just to find a dragon, then it's simply to train to become a knight, then it's to honor his betrothed, then it's to conquer his grandfather's nemesis. They just don't know which way to take this story.
A few set action pieces will help to keep kids' attention, like when Justin flies an alligator rigged with wings and a fire spraying device. The scene evokes How to Train Your Dragon, and one can't help but think that the filmmakers were inspired by that film. Also, the entire training montage with Justin doing the obstacle course and learning to wield his sword is well done. Then there are some mildly humorous moments involving Sir Clorex, who is treated as a buffoon, a somewhat devious one, but a buffoon nonetheless. One question stuck in my mind, however, and that is, in the final act of the film, as Justin takes on Sir Heraclio, he teams up with Talia to fight off his men – how and when did she learn how to fight? Earlier in the film, she seemed helpless against the bouncers in her tavern, and suddenly, she's almost as skilled as Justin is at hand-to-hand combat and handling a sword. It makes the entire training sequence involving Justin seem pointless.
There is a good moral to the story, at least, to keep true to yourself, to always work hard to achieve your goals, and that is something that parents can feel happy about allowing their kids to watch.
Video Quality
[Rating:5/5]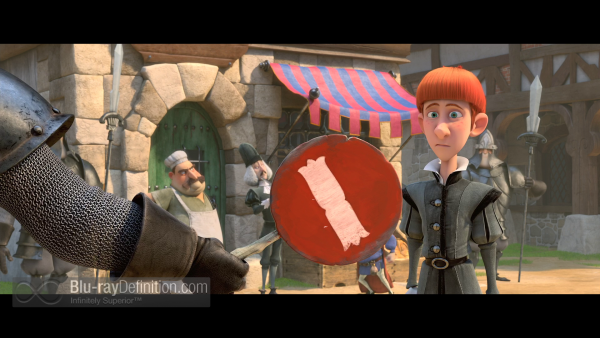 While the animation in Justin and the Knights of Valour may not reach the level of Pixar or DreamWorks, its presentation on Blu-ray is flawless in this AVC/MPEG-4 1080p transfer from Arc Entertainment. The colors are really vibrant, one can't spot any banding or aliasing, and little details in the characters can plainly be spotted.
Audio Quality
[Rating:4.5/5]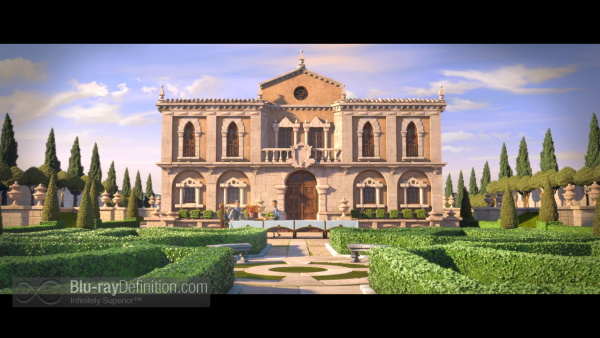 The sound mixers could have done more to bring some more discrete sounds into the surround channels, especially in a lot of the action sequences, but in general, the English DTS-HD Master Audio 5.1 (48kHz/16-bit) soundtrack is a strong one. It has lush atmospherics, good balance, a natural dynamic range, clear dialogue, and lows that extend down to the middle of the lower frequencies for a decent foundation.
Supplemental Materials
[Rating:1/5]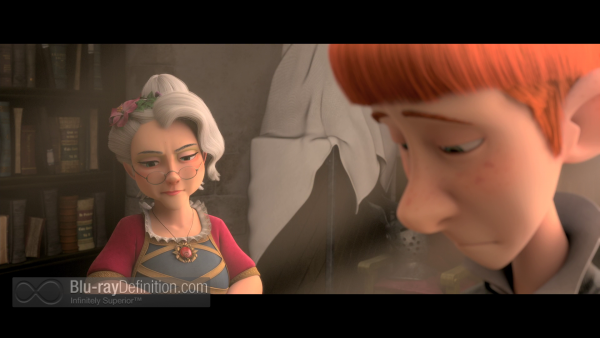 These are just throwaway extras included on disc, with a brief "making of" that doesn't offer much information and the theatrical trailer.
The Making Of (1080p/24; 00:07:23)
Trailer (2.35:1; 1080p/24; Dolby Digital 5.1; 00:01:54)
The Definitive Word
Overall:
[Rating:3.5/5]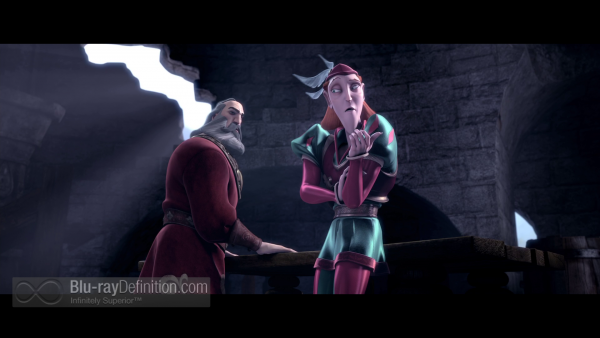 Justin and the Knights of Valour looks good and offers up some fun moments, but don't expect a deeply thought out, well developed story arc with gripping characters, lots of tension, and a satisfying conclusion like you'd get in a Pixar film. There are too many plot holes, the script is indecisive, and the humor is average at best.
Additional Screen Captures
[amazon-product]B00GB0OVH6[/amazon-product]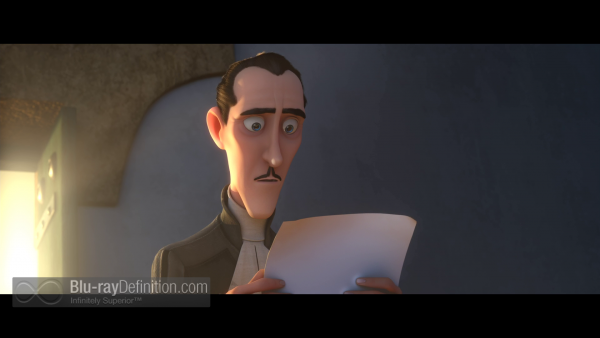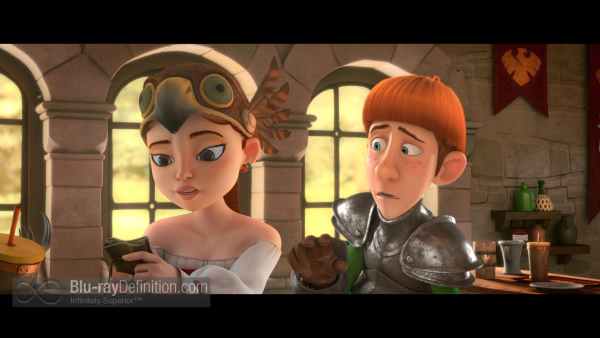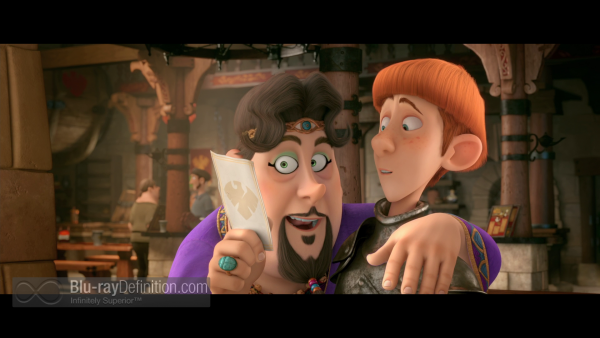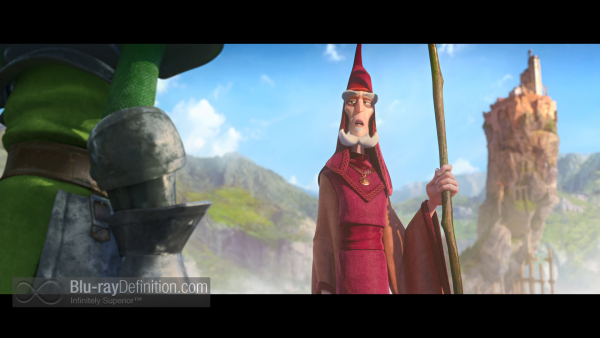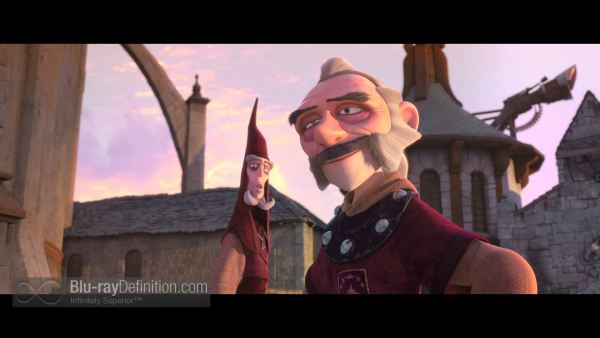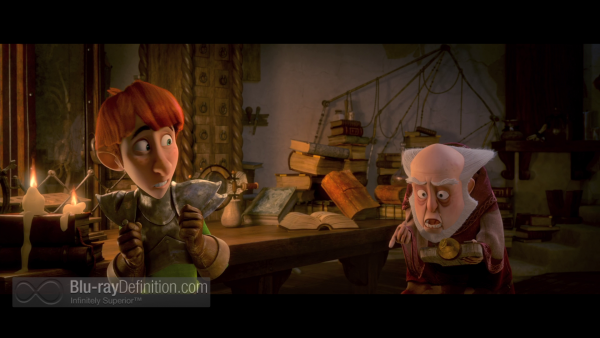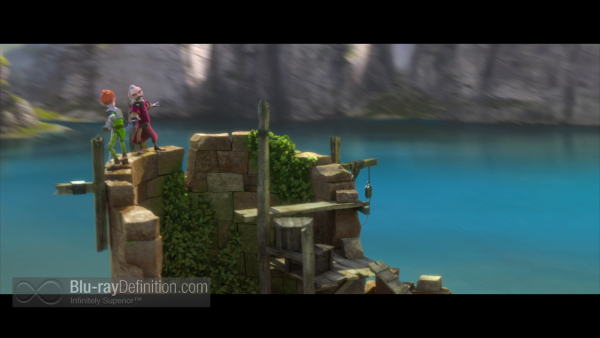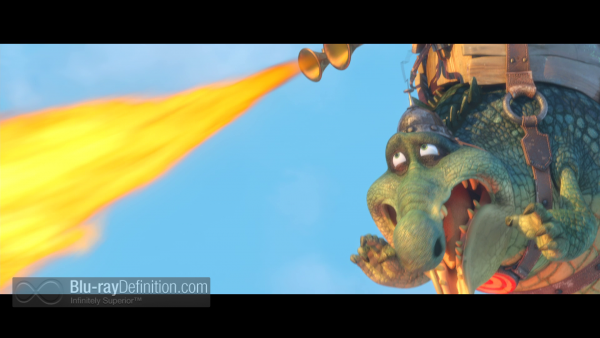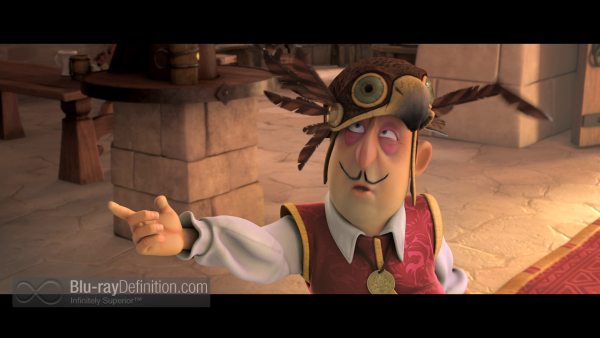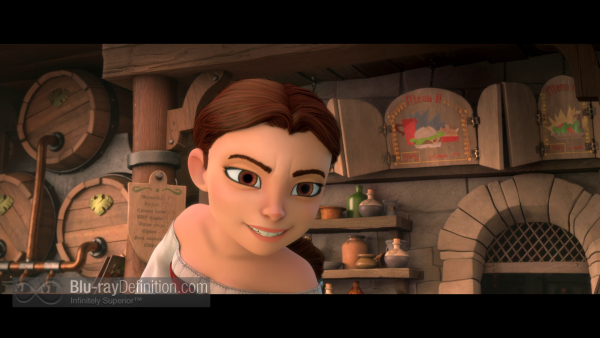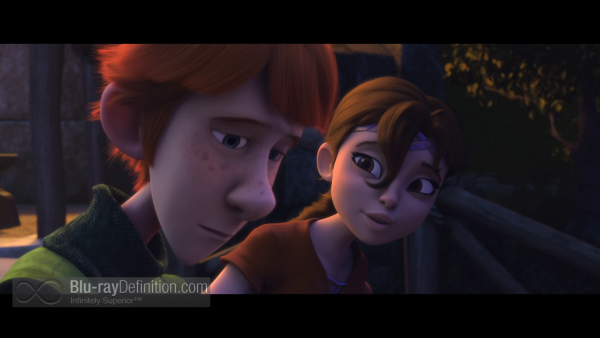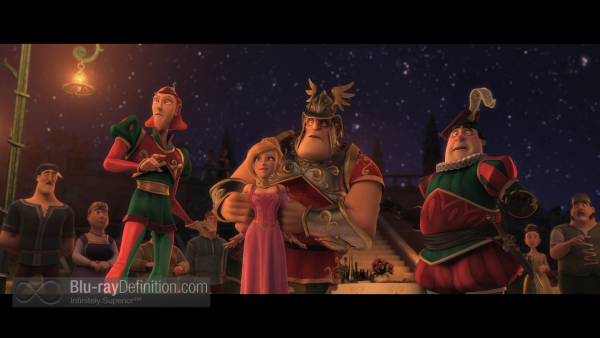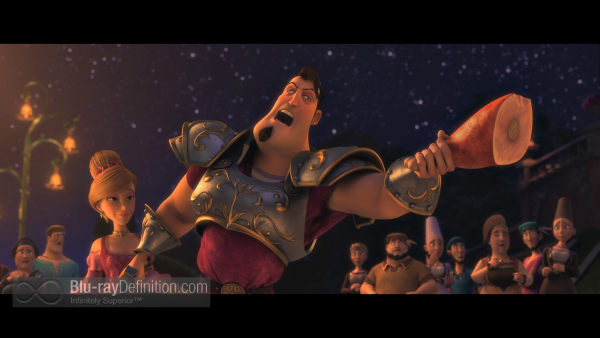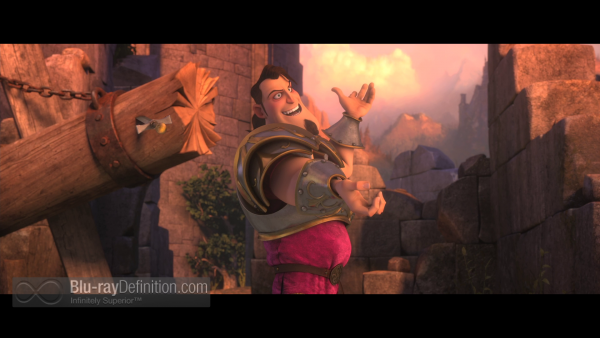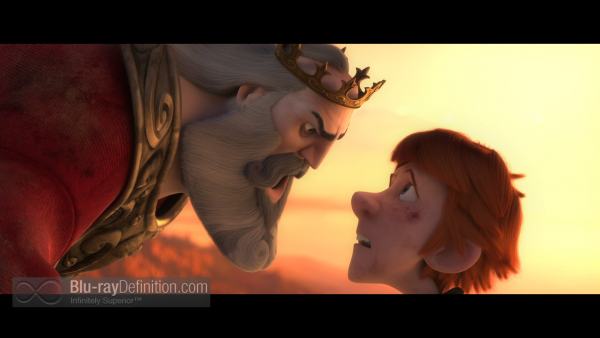 [amazon-product]B00GB0OVH6[/amazon-product]