Director Hector Babenco directs actors William Hurt and Raul Julia in this fantastical drama about two men sharing a Brazilian prison cell. In Kiss of the Spider Woman, Hurt plays convicted pederast and homosexual Luis Molina, his cellmate, played by Julia is Valentin Arregui, a political prisoner who is rough, hard-willed, and idealistic. To pass the time and help both men, but especially Valentin, escape the cruelty of their time in prison, Luis spins a tale from his memory of his favorite film, a romantic, Nazi propaganda film about a woman and spy (Sonia Braga) who falls in love with her Nazi mark. As the escapist story intertwines with the claustrophobic prison cell lives of the two men, it soon becomes clear that note only has Valentin been poisoned in an effort to get him to talk and give up names of his collaborators, but that Luis has been using his story to get through the emotional barrier Valentin has up for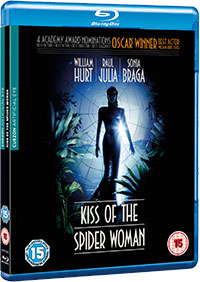 his own ulterior motives.
Babenco's film is brilliantly woven to allow viewers to both forget that it is mostly stuck in the confines of a tiny cell, and to get us not only involved in the lives of these two cellmates, but also in the lavish, romantic film-within-a-film that gives the movie its title. The juxtaposition of the glamorous, noir-ish world of "the spider woman" only serves to heighten the depths of desperation to which our two protagonists have found themselves. And their chemistry is palpable, Hurt (who won an Oscar for his role) and Julia are electric on screen together.
The Video
Kiss of the Spider Woman arrives in an AVC 1080p transfer to Blu-ray from Curzon Artificial Eye that, while it looks relatively clean and organically filmic does show its age a bit. The storytelling interludes look the worst, with a very soft focus and veiled patina covers these segments. Partially due to artistic intent and partially due to age, it looks dull.
The Audio
Kiss of the Spider Woman gets a DTS-HD Master Audio 5.1 mix and LPCM 2.0 Stereo mix on this Blu-ray release, but purists may scoff that the original monaural soundtrack is nowhere to be found. The 5.1 is mildly atmospheric and provides full, clear dialogue. The 2.0 track is a little less compelling with a narrower soundfield and less compelling dynamics.
The Supplements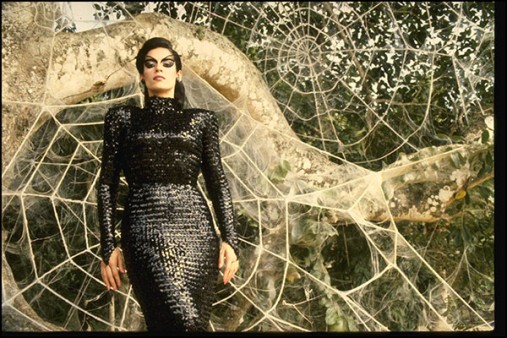 The little under two-hour-long documentary Tangled Web, although only a standard definition port, is the highlight of the extras included. A large gallery with over 150 images is also a fine bonus.
Tangled Web: Making Kiss of the Spider Woman (1.33:1; SD; 01:48:34)
Theatrical Trailer (1.85:1; 1080p)
Manuel Puig Mini-Documentary: The Submissive Woman's Role (1.33:1; SD; 00:09:07)
Slide Show Commentary: Transition from Novel to Film (1.33:1; SD; 00:36:08)
Photo Galleries:

Costume Gallery
Production Gallery
Film and Promotional Stills Gallery
The Final Assessment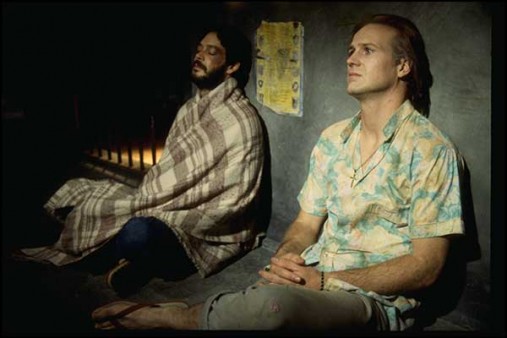 The best parts of Kiss of the Spider Woman take place when the film stays inside the prison cell, and there is offers up some spectacular character studies. On disc, the image is just a bit disappointing, even taking the vintage into account, but still delivers a natural looking presentation free from excessive processing.
Kiss of the Spider Woman UK Blu-ray (TheaterByte Review)
Curzon/Artificial Eye
Studios & Distributors
Manuel Puig (novel), Leonard Schrader
Writer
English DTS-HD MA 5.1 | English LPCM 2.0 Stereo
Audio
Summary
Oscar winning classic Kiss of the Spider Woman retains its dramatic power over thirty-years later even as its image on Blu-ray is a little underwhelming in this current release.
What people say... Login to rate
Be the first to leave a review.
Show more