–
The Film
[Rating:4/5]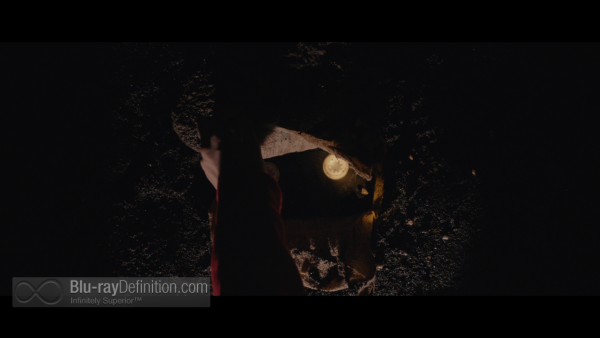 A strange and perplexingly gratifying film that mixes that quiet, fish-out-of water strangeness of Lost in Translation without the love story angle with a sort of alternate reality found in films like Amelie, Kumiko, the Treasure Hunter stars the incredibly beautiful and talented Kikuchi Rinko (Pacific Rim).
Kikuchi plays the lonely and rather disinterested office worker Kumiko who discovers a hidden VHS tape of the Coen Brothers' movie Fargo. Perhaps due to her isolation, or perhaps due to some deeper form of mental instability not really addressed in the film, Kumiko becomes obsessed with the film, moreover, she becomes convinced that a buried treasure in the film is real. So Kumiko, who has been forced out of her job as an Office Lady (a position in Japan that is a cross between a secretary and a "my girl Friday" to executives, usually filled by young, single women in their early twenties) by a younger woman, and has isolated herself from all of her friends and family, decides to leave Tokyo and head to America on whim. There, she tries to hunt down the buried treasure she is convinced is real from Fargo in the tundra of North Dakota. Without any money, she has to rely on a number of oddball, even of well-intentioned, American strangers to help her reach her destination.
There's one annoying, but perhaps unavoidable flaw in Kumiko, the Treasure Hunter, and it is that Kumiko is meant to have a communication barrier once she reaches America, in one hilarious scene, a sheriff actually takes her to a Mandarin Chinese restaurant to get someone to help translate for him. The problem is, Kumiko never really appears to have that much trouble understanding what people are saying to her, or even reading English (Kikuchi, as anyone who has ever seen Pacific Rim can attest to, actually speaks English quite clearly).
That aside, Kumiko is a strange little gem that speaks to the isolation people can find themselves in in the modern world, to the point where the total belief in escapist fiction such as a Coen Brothers film can seem like their salvation. And Kikuchi's performance as the loner Kumiko is so powerful and believable in this drama that borders on fantasy, that she completely owns this film. You want Kumiko to succeed, even if you're not sure if she's just strange, or suffering from a serious dissociative mental illness.
Best of all is that after what can seem like an admittedly dismal film in tone on the whole, the Zellner Bros. (write/director David Zellner and writer/producer Nathan Zellner) give us a fun, fantasy type ending that leaves the resolution completely up to the individual's interpretation.

Video Quality
[Rating:4/5]
Kumiko, the Treasure Hunter is an original HD production, which was shot on the Arri Alexa Plus with, Cooke Speed Panchro, Xtal Express and Cine Varotal lenses. The film comes to Blu-ray in an AVC/MPEG-4 1080p encodement from Anchor Bay that is clean with a subtle amount of organic looking video noise layered over the image. Colors are somewhat subdued, but primaries definitely pop, especially reds and blues. Contrast is strong and the transfer provides good detail extension in the shadows. Even on this single-layer disc, there are little digital artifacts or compression issues such as color banding or posterization.

Audio Quality
[Rating:3.5/5]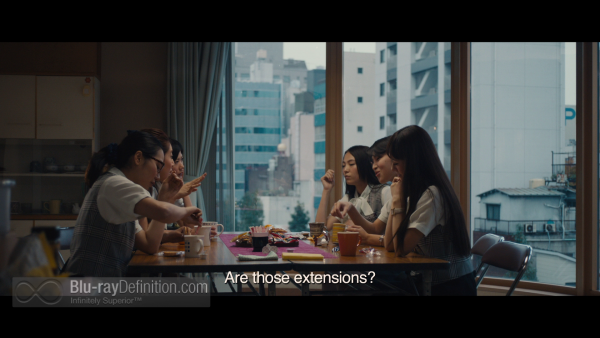 The bilingual Japanese/English DTS-HD Master Audio 5.1 (48kHz/24-bit) soundtrack is extremely subtle and dry overall. There are very few moments in the film where the entire soundfield, including the surround channels, really come alive. One such moment is in the Tokyo subway system where the clatter of the trains fill the channels with lots of reverberation. The other is when Kumiko gets to North Dakota and the winding breezes whip around the room. Otherwise, this is a very boring mix that does the basics, supplying just clear dialogue, a minimal amount of foley effects across the front, and that's it.

Supplemental Materials
[Rating:1/5]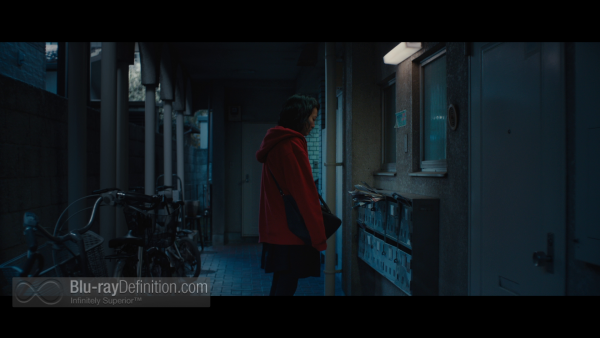 Audio commentary with writer/director David Zellner, writer/producer Nathan Zellner, & producer Chris Ohlson
Deleted & Alternate Scenes (2.35:1; 1080p/24; 00:06:47)

The Definitive Word
Overall:
[Rating:3.5/5]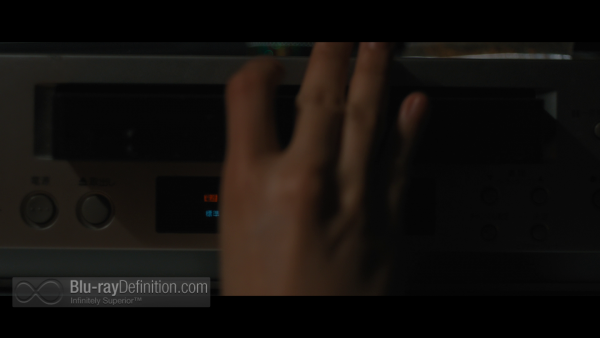 The Zellner Bros. deliver a fascinating film with Kikuchi delivering a powerhouse performance in the title role for this different sort of drama. This is what indie filmmaking is all about.

Additional Screen Captures
[amazon-product]B00W3W2PI8[/amazon-product]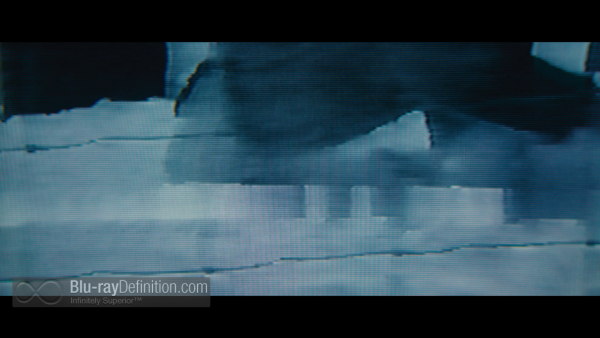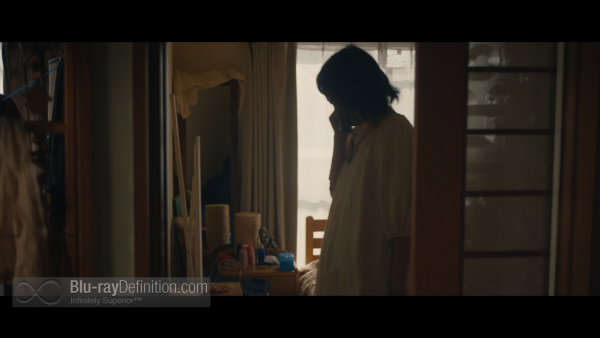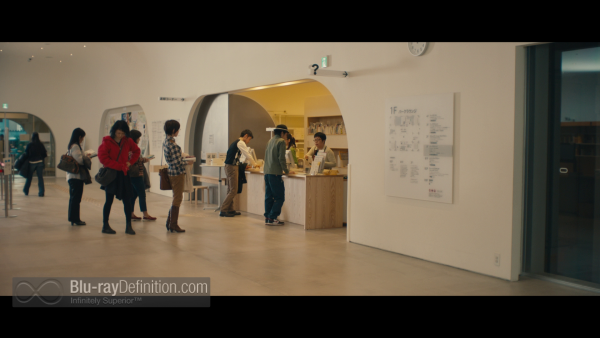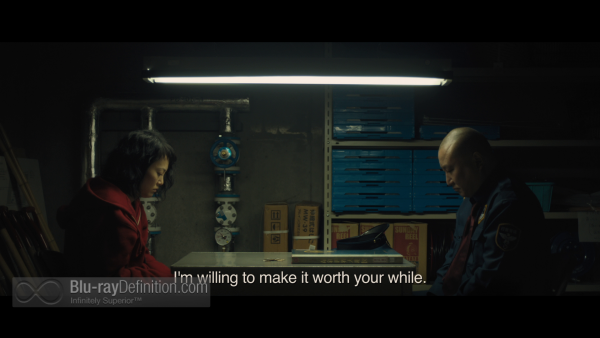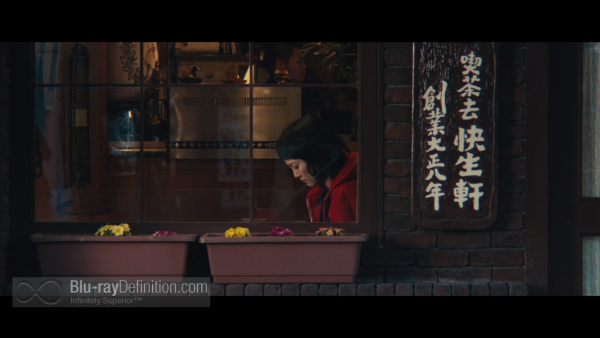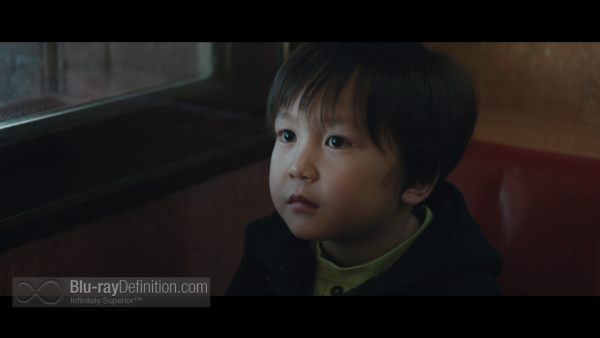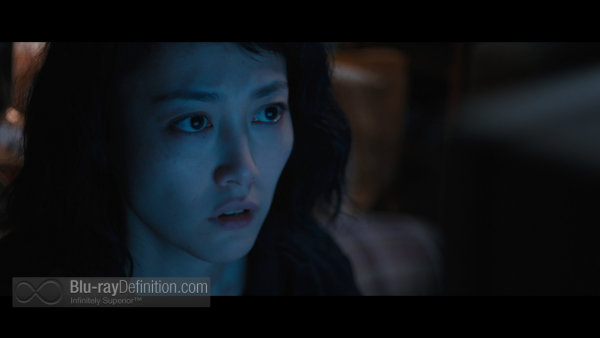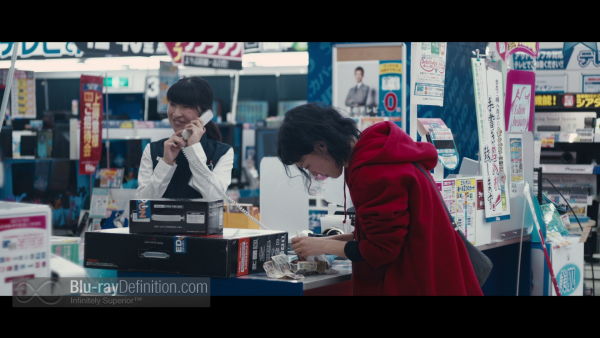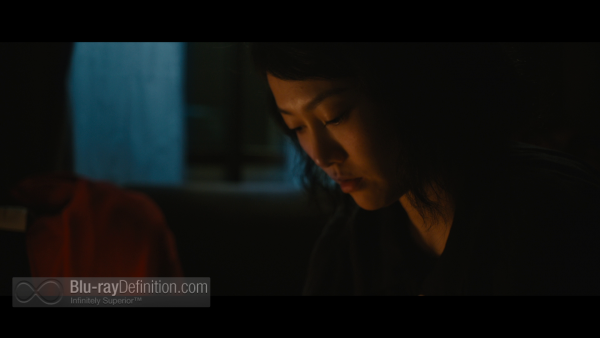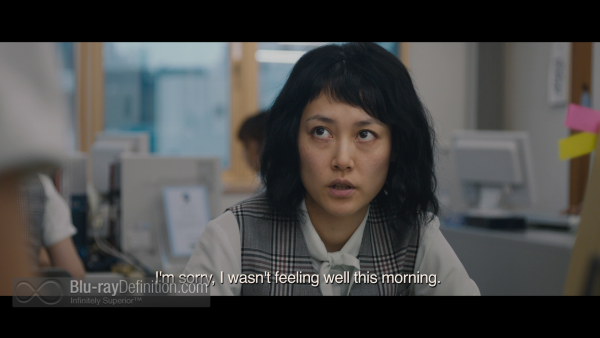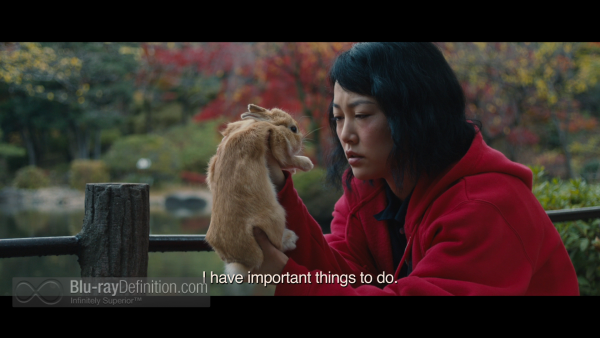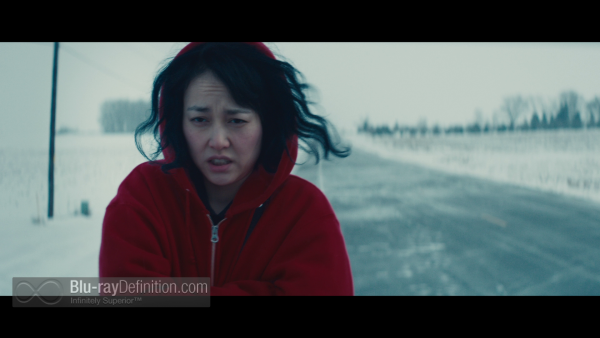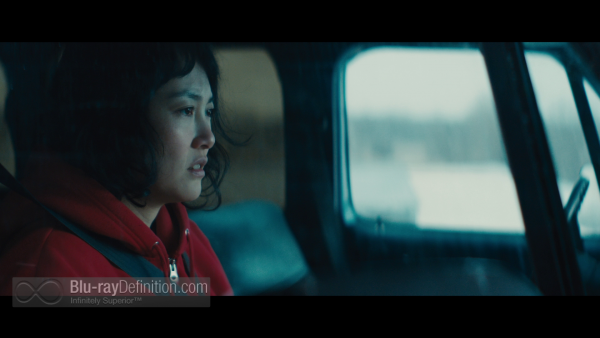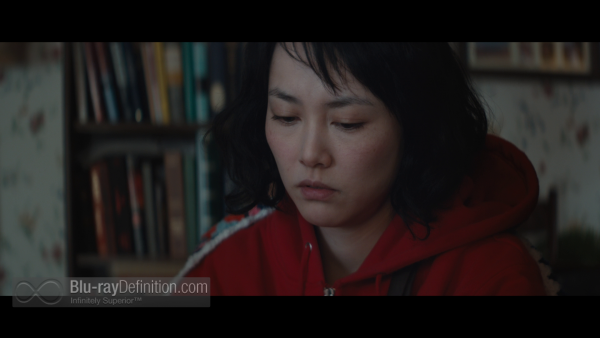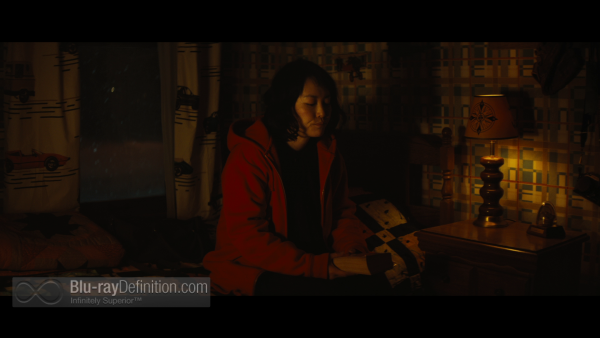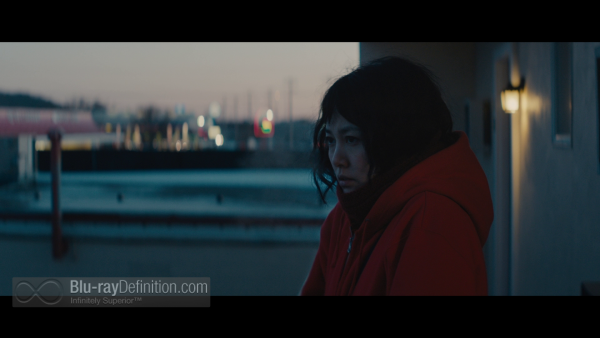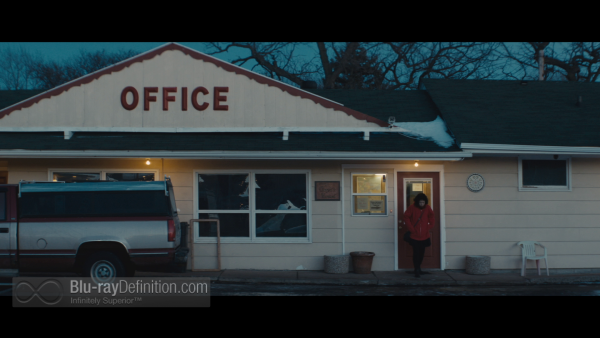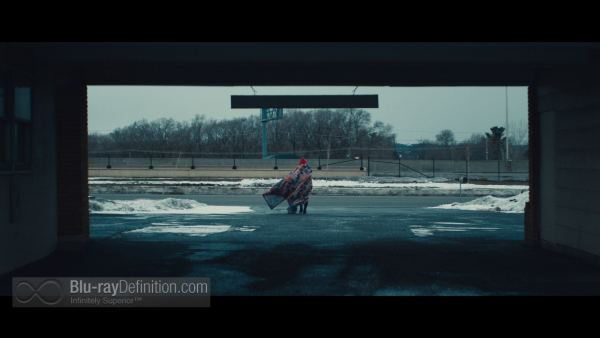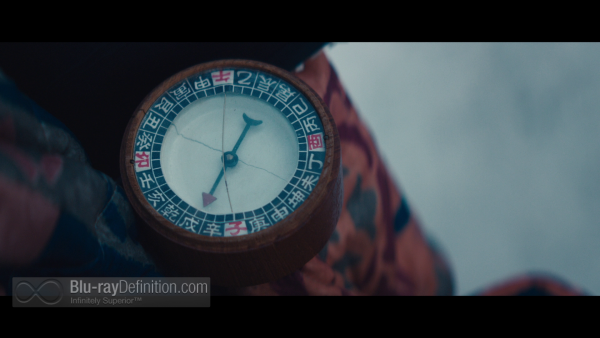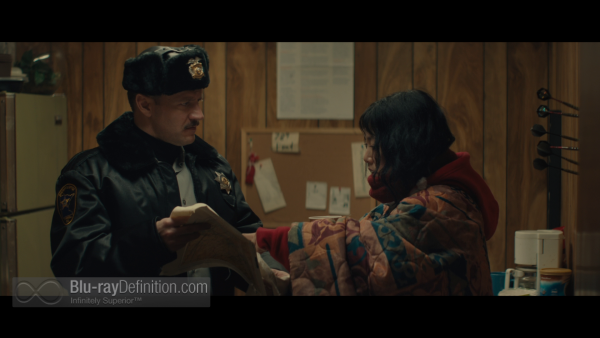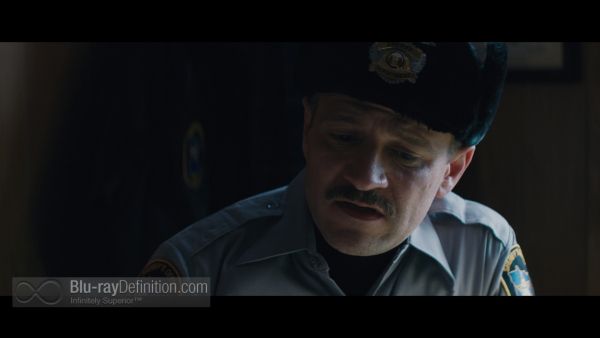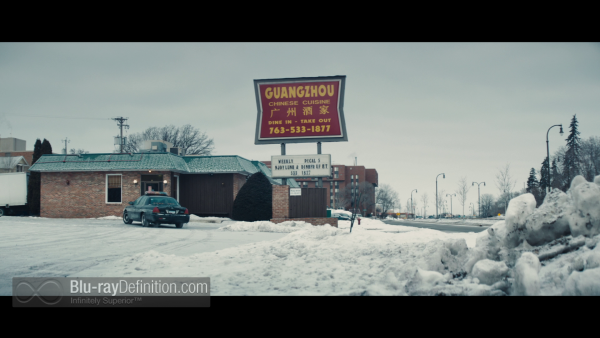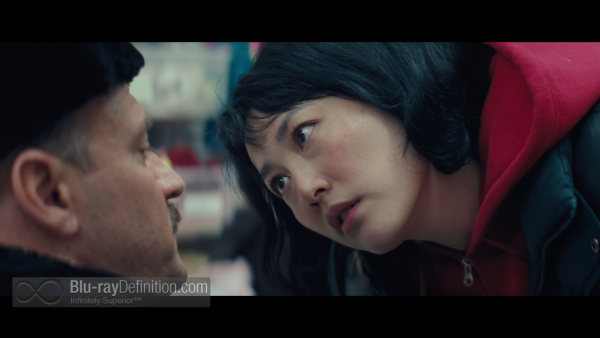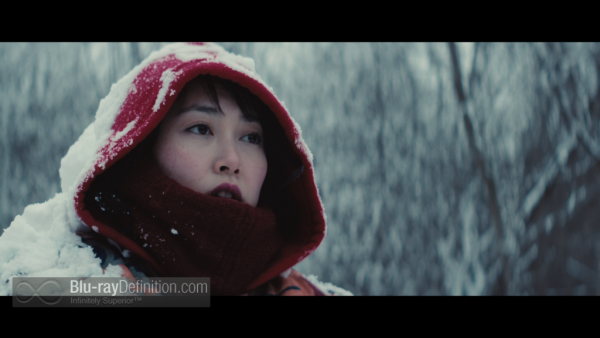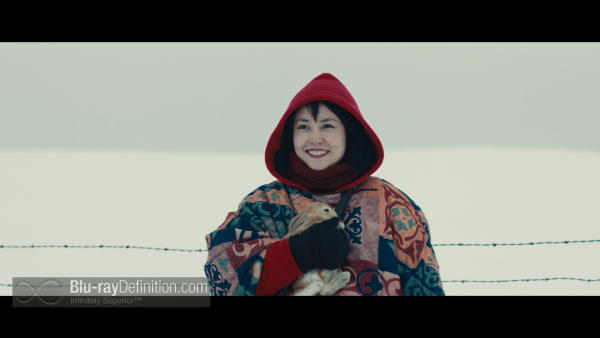 [amazon-product]B00W3W2PI8[/amazon-product]