Mouse-over Cover Art for Details
Click thumbnails for high-resolution 1920X1080p screen captures
(The below TheaterByte screen captures were taken directly from the Blu-ray Disc and losslessly compressed in the PNG format. There should be no loss of picture quality with this format. All screen captures should be regarded only as an approximation of the full capabilities of the Blu-ray format.
The Film
[Rating:5/5]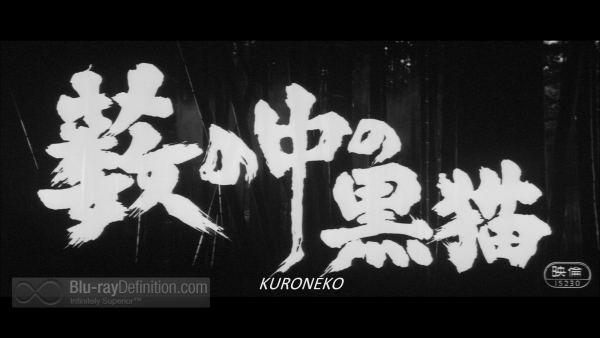 If you are a fan of "J-horror" films like The Ring (Ringu) then watching this 1968 classic from director Kaneto Shindo is a must. Kuroneko (Black Cat) is an eerie, stylized horror film that at times plays almost like kabuki theatre. It is sexually charged and lays the groundwork for all of the Japanese horror films that have followed in its wake.
Set during Japan's Sengoku, Warring States, period, Yone (Nobuku Otowa) and her daughter-in-law Shige (Kiwako Taichi) have been left alone after the man of the house, Hachi (Kichiemon Nakamura) is abruptly drafted into the army of local warlord Raiko Minamoto (Kei Sato). A roving group of tired, hungry, and lawless samurai under the rule of Raiko make their way out of the tall bamboo forest and descend upon the two women, ravaging their home, helping themselves to the food and drink and then to the women themselves. Afterward, the women lay dead where they have fallen and the samurai slink back into the forest, setting the home on fire. But something strange occurs. In the morning, the house has burnt down around the women's bodies, but they are still intact, a black cat licking at their wounds.
Three years later, one of the samurai rides through Rashomon Gate, the border between Kyoto and the countryside, and he is approached by a woman, a vision aglow in white, with flowing kimono, like a beautiful dream. He agrees to escort her back to her home where he finds her alone with her mother. He realizes they seem just like Yone and Shige. The women have been haunting the gate and killing the samurai. Now Raiko wants the "monster" stopped. Returning from his mission for Raiko, it falls on Hachi to stop them, but immediately realizing that the ghosts are his mother and wife, he cannot bring himself to kill them, nor can the women bring themselves to kill him. But they are bound by an oath to the god of evil to kill all the remaining samurai and drink their blood. Shige and Hachi begin an otherworldly love affair that will lead to diabolical consequences.
With its gorgeous imagery in beautiful widescreen back and white, Kuroneko seethes with sensuality. It is ahead of its time for visual effects, but not in a heavy-handed way. The glowing whites and deep blacks are almost noir-ish in appearance, provoking a hair-raising experience.
Video Quality
[Rating:4.5/5]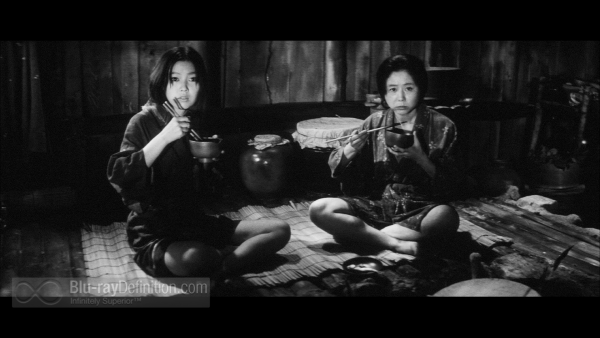 In comparison to the previously reviewed US Criterion Collection release of Kuroneko on Blu-ray, this Masters of Cinema release, encoded in AVC/MPEG-4 at 1080p/24, looks darker, perhaps murkier even, less noir-ish and blown-out in the white levels. I wasn't too impressed with the image quality of the Criterion release, but despite the somewhat murkier appearance of this Masters of Cinema release, I say this is a much stronger image. It looks more natural, has more detail in the brighter areas, and has a natural layer of grain that seems to have been smoothed over in the Criterion transfer. I'm more satisfied with this version, especially in full motion.
Audio Quality
[Rating:4/5]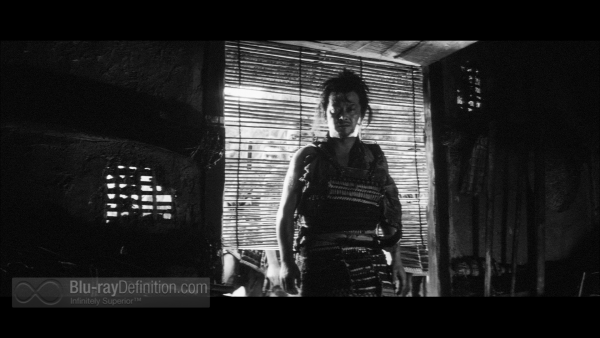 The audio of the original Japanese monaural mix is included in a LPCM 1.0 (48kHz/24-bit) track. It is effective and intelligible with little surface noise and crackle, but also unsurprisingly boxy and lacking in dynamics.
Supplemental Materials
[Rating:2.5/5]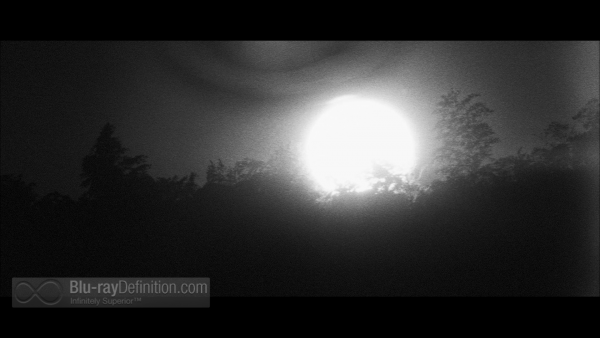 There are no on disc extras, which is a bit disappointing, but the 32-page booklet includes an informative essay by Doug Cummings, a 1972 interview with Shindô conducted by Joan Mellen and rare archival imagery.
The Definitive Word
Overall:
[Rating:4/5] More beautiful and moody than outright scary, Shindo's groundbreaking Kuroneko is deserving of a much wider audience. If you're in the market for the ultimate reference version of it, then this release from Masters of Cinema may be it.
Additional Screen Captures
[amazon-product region="uk" tracking_id="bluraydefinit-21″]B00CH066GI[/amazon-product]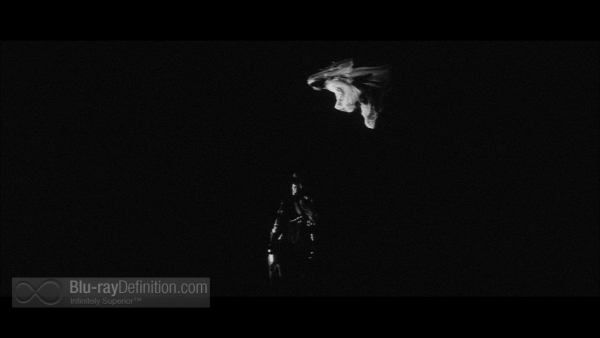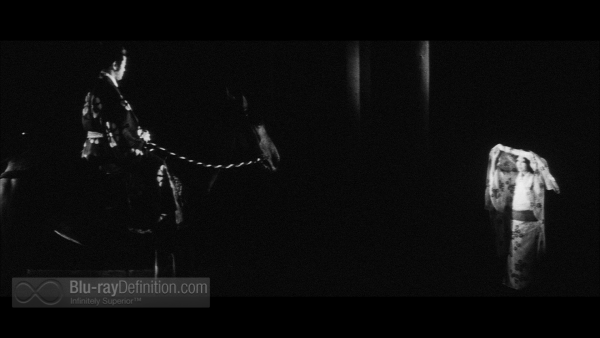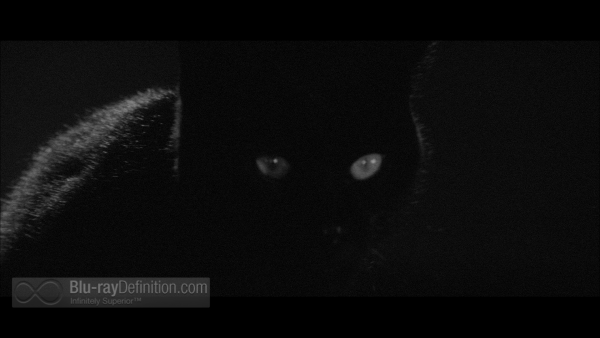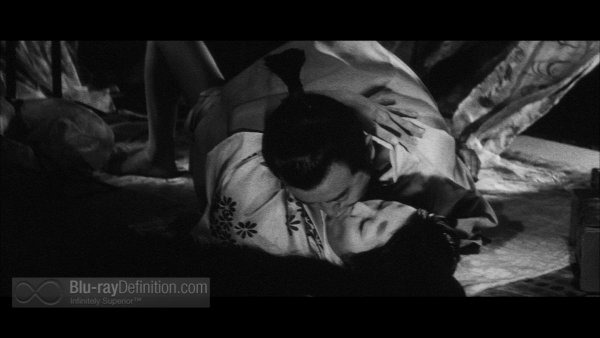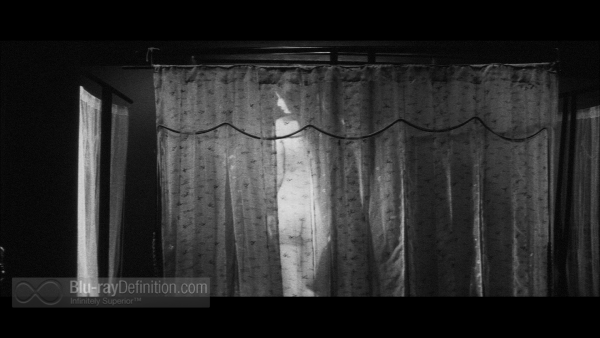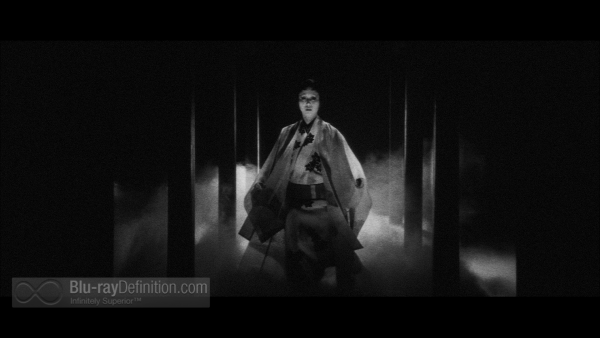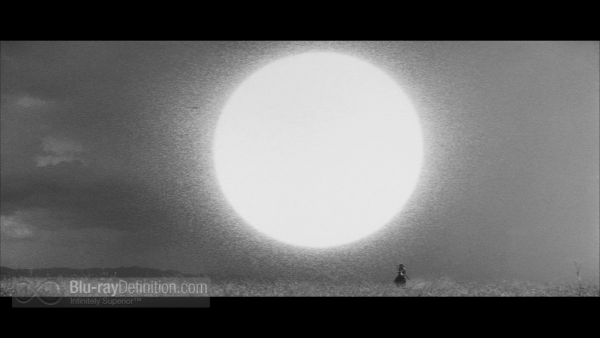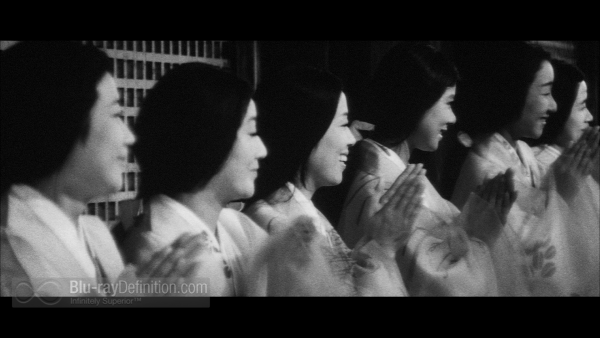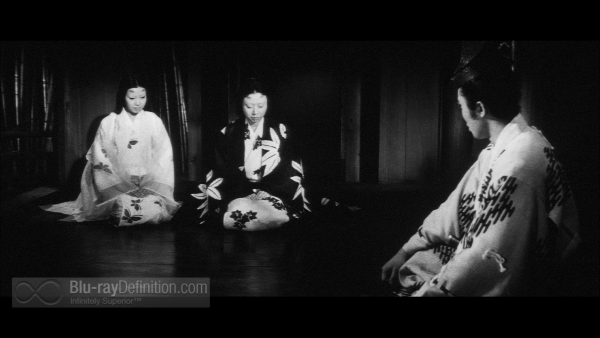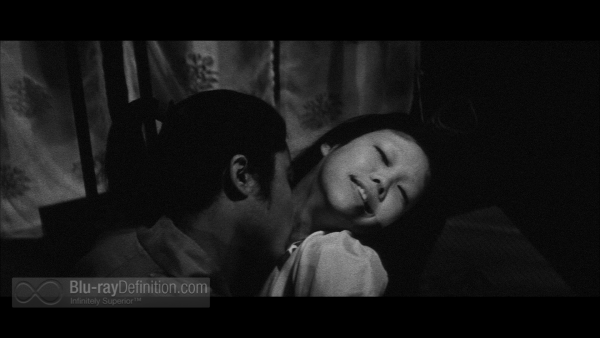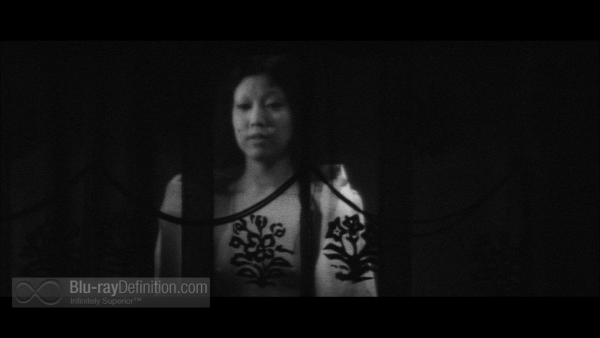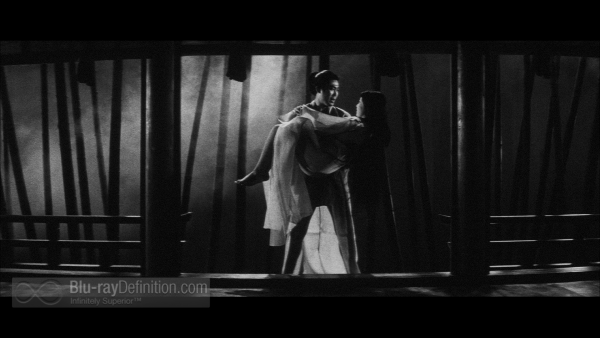 [amazon-product region="uk" tracking_id="bluraydefinit-21″]B00CH066GI[/amazon-product]