–

The Film
[Rating:5/5]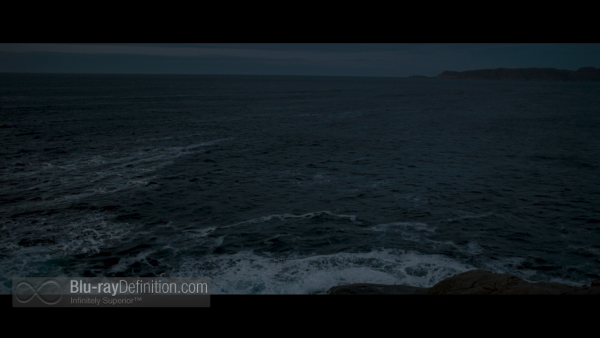 Russian filmmaker Andrey Zvyagintsev's (Elena) Leviathan, the 2014 Cannes winner for Best Screenplay, is an allegorical tale about government corruption, personal struggle, and the weight of unsolvable injustices.
In a small coastal village in Russia, Kolya (Aleksey Serebryakov) must battle the corrupt mayor (Roman Madyanov) who he believes has conspired with the paid off local officials to claim his land and demolish his the humble home he lives in with his wife Lilya (Elena Lyadova) and son. He calls in his old army buddy, Dimitri (Vladimir Vdovichenkov), now a lawyer in Moscow, to help him fight back, but he finds quickly that it is a lost cause as more problems, both legally and domestically keep stacking up against him.
Andrey Zvyagintsev proves himself the Krzysztof Kieslowski of the new Eastern European cinema with Leviathan, a film layered with visual and philosophical symbolism from the giant whale skeleton on the beach near Kolya's son when he flees for solace and solitude after a particularly powerful scene, or the frequent consultations with priests either with the mayor or Kolya. All of these speak to both the inevitability of fate or link Kolya to some biblical figure, Jonah and the Whale, or Job suffering through his trials.
The film is also a simmering pot, one that promises to bubble over with violence. Kolya and Lilya's relationship, for instance, is tested and we see the aftermath in her bruised eye, but never see the violent act on screen. We see an early, late night confrontation between the aggrieved parties outside Kolya's home and it promises to turn ugly, but with both sides well lubricated with the Russian vodka that flows so freely throughout the film, it turns out to be nothing more than swaggering, stuttering, and loud barking.
Visually, Leviathan is a gorgeous film, from the opening aerial views of the rocky coast and the the small village to the ending scenes that leave us with a sense of cold, isolation, and the peccadilloes that lurk beneath the quaint and dilapidated surface. The agitated, repetitive music of composer Philip Glass often adds to the power and tension of an already captivating and thought provoking film.

Video Quality
[Rating:4.5/5]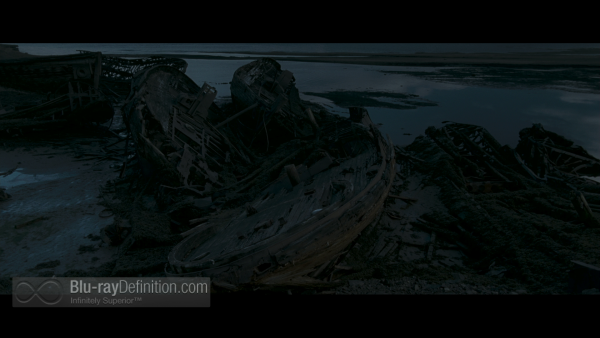 Leviathan was shot in the Super 35 format with Kodak Vision3 250D 5207 and Vision3 500T 5219 medium to fast speed 35m film stock on Arriflex cameras and a 4K digital intermediate stage was used during processing. The color palette is given to cool greys, blues, and a muted overall tone that captures the generally melancholy mood of the film. I'd previously reviewed the UK Blu-ray release of Leviathan from Artificial Eye, and the difference between that release and this one from Sony is negligible at the most. The Artificial Eye release may have a slight bit more saturation and a hint more of grain perceptible in the image. The Sony release looks just a bit smoother and lighter in comparison, but this is very subtle and would not be perceptible if they were not setup side by side. Like the AE release, this Sony disc comes with an AVC/MPEG-4 1080p encodement.

Audio Quality
[Rating:4/5]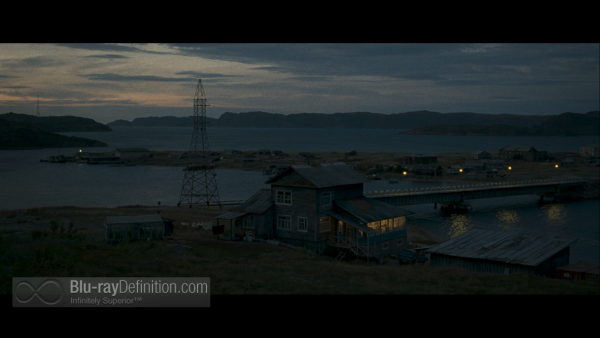 We get a Russian DTS-HD Master Audio 5.1 (48kHz/24-bit) soundtrack that sounds, to my ears, identical to the lossless Russian 5.1 track from the UK Blu-ray release. The 5.1 soundtrack is lushly atmospheric, especially during the opening sequence that includes aerial shots over the coastal area and the emotional musical score. The dialogue is clean with no hints of clipping and there is a good sense of natural dynamics.

Supplemental Materials
[Rating:2.5/5]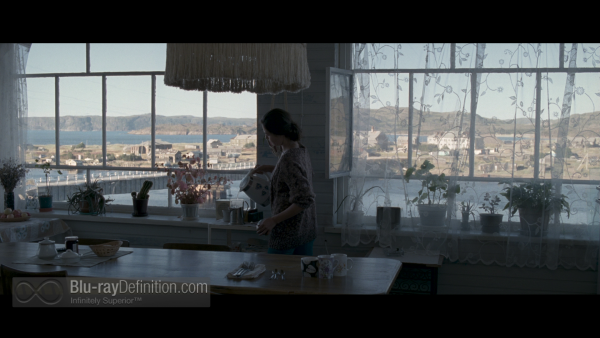 Commentary with director Andrey Zvyagintsev & producer Alexander Rodyansky
The Making of Leviathan (1.78:1; 1080p/24; 00:29:27)
An Evening at the Toronto International Film Festival with Andrey Zvyagintsev (1.78:1; 1080i/60; 00:15:04)
Deleted Scenes (2.35:1; 1080p/24; 00:22:18)
Theatrical Trailer (2.35:1; 1080p/24; Russian Dolby Digital 5.1; 00:02:03)

The Definitive Word
Overall:
[Rating:4.5/5]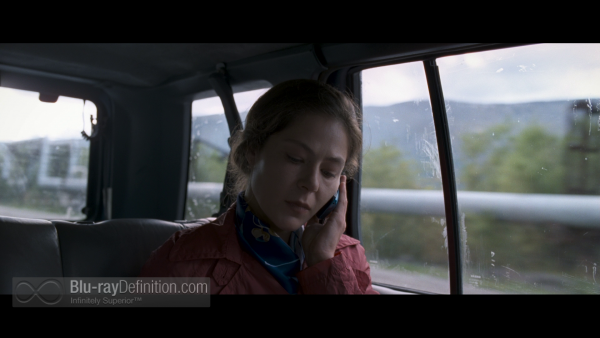 Leviathan proves to be a giant of a film from Andrey Zvyagintsev. It packs an emotional wallop from beginning to end with its layered screenplay, its enthralling performances and visual power. Welcome to the new Russian Cinema, a vaguely subversive and wholly enjoyable experience.

Additional Screen Captures
[amazon-product]B00UHAJ0W2[/amazon-product]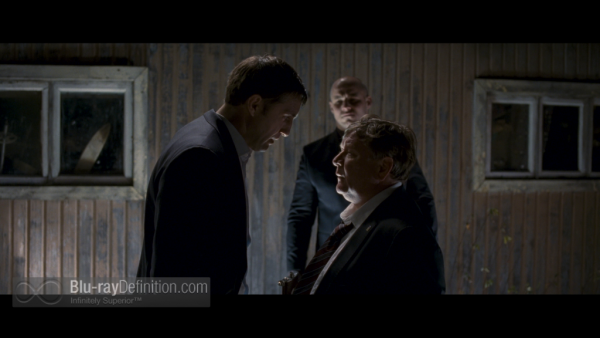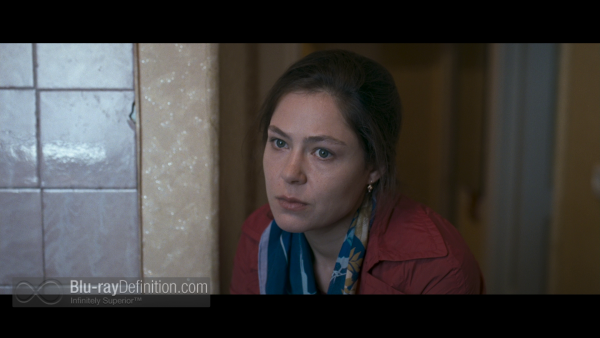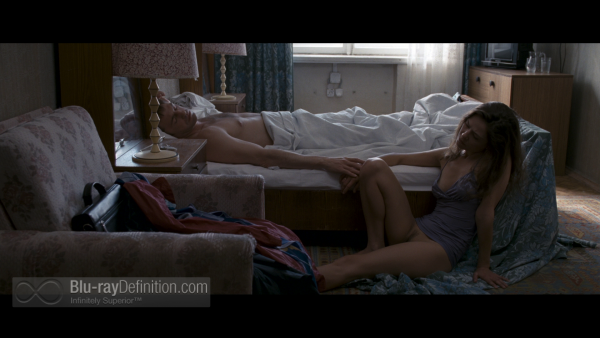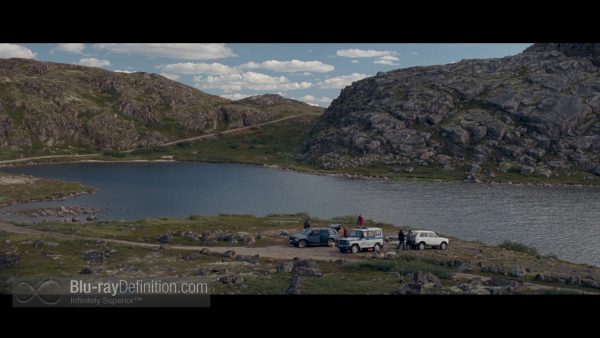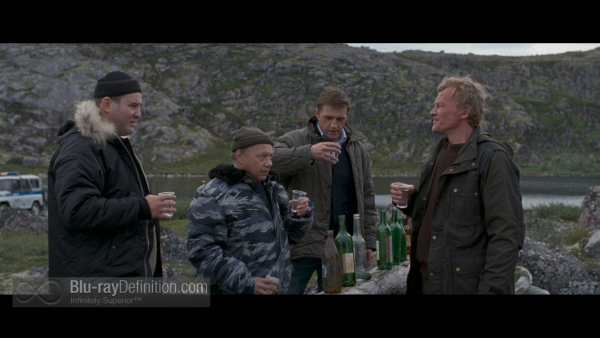 [amazon-product]B00UHAJ0W2[/amazon-product]