Aspect Ratio: 1.33:1

Video Codec: AVC/MPEG-4
Resolution: 1080p/24 (23.976Hz)

Audio Codec: English, German, Spanish Dolby Digital 1.0

Subtitles: English SDH, French, German SDH

Subtitles Color: White

Region: ABC (Region-Free)
Rating: Not Rated

Run Time: 365 Mins.

Discs: 3 (3 x Blu-ray)
Digital Copies: N/A

Studio: Warner Home Video

Blu-ray Release Date: October 16, 2012
List Price: $49.98
–
Overall
[Rating:4/5]
The Collection
[Rating:4.5/5]
Video Quality
[Rating:4/5]
Audio Quality
[Rating:3.5/5]
Supplemental Materials
[Rating:4/5]
Click thumbnails for high-resolution 1920X1080p screen captures
(All TheaterByte screen captures are lightly compressed with lossy JPEG at 100% quality setting and are meant as a general representation of the content. They do not fully reveal the capabilities of the Blu-ray format)
–
The Collection
[Rating:4.5/5]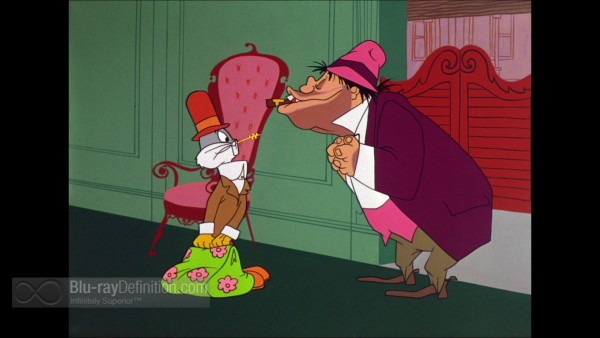 The Looney Tunes Platinum Collection Volume Two is a guaranteed fun time for anyone who grew up with these Warner animated favorites, myself included. Sliding the first disc into the player and the the memories of after school snacks and lost time wiled away with Bugs, Elmer, Tweety, Daffy Sylvester, and Porky all come flooding back. There's something universal and timeless about the sharp wit of the humor in these Looney Tunes and Merrie Melodies that keeps them always fresh, no matter how old I get and how many times I've seen them.
Disc One of the set features, of course, Bugs Bunny, Daffy Duck, Porky Pig, Tweety, Sylvester, Road Runner and Wyle E. Coyote, Pepé Le Pew, Speedy Gonzales, and Foghorn Leghorn – all the most popular and ageless characters in favorites for children of all ages. Disc Two is aimed more at the avid Looney Tunes fans, with the "Wabbit Season Trilogy" featuring Bugs, Daffy, and Elmer anchoring a disc that also contains the slightly more obscure to the  casual fan, but no less enjoyable, adventures like the Bugs Bunny-Cecil Turtle Rabbit/Hare racing stories and Russian Rhapsody.
One thing is for certain with this set, even if you come just to see Wyle E. Coyote have an ACME anchor dropped on his head, you will end up sticking around for the rest of the fine animation, humor, and general good times.
Video Quality
[Rating:4/5]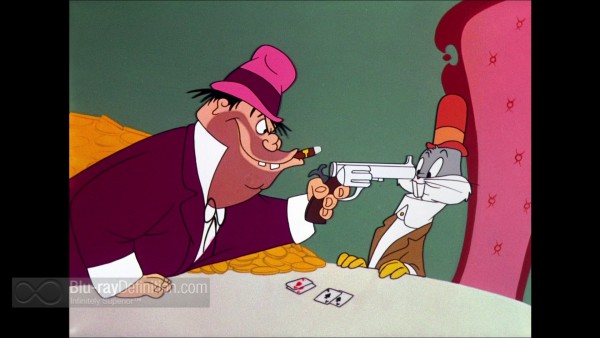 The quality of the image does vary a bit given that the works do span a rather wide time frame and also go from black and white to color. Warner has done rather well, however, to keep things looking rather consistent, detailed, and clean, although people who do not like to see grain in their animation might take exception to the methods applied here. There is a definite layer of grain over the image. It looks natural and unobtrusive, but it is not the squeaky clean and glitzy look of, say, some of the Disney restorations that may even go a little overboard at times in their clean up.
Audio Quality
[Rating:3.5/5]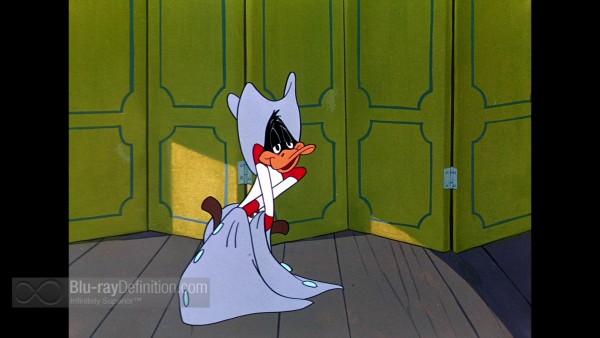 A lossless track is always preferred, but this Dolby Digital 1.0 track conveys the sound surprisingly well, all things considered. Apart from a little crackle in the source that can still be heard from time to time and a bit of unavoidable boxiness, you might be surprised at how full and natural the sound is at times.
Supplemental Materials
[Rating:4/5]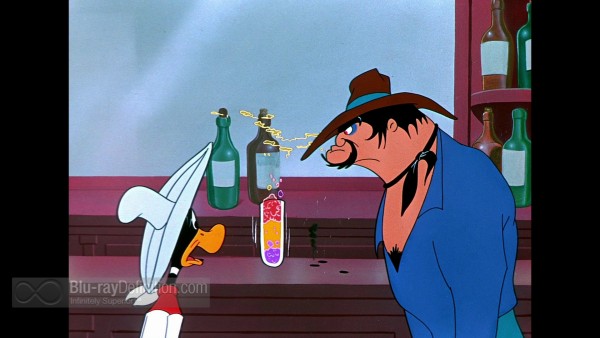 This collection is loaded with extras from audio commentaries for select shorts to alternate audio programs that offer music-only tracks or music and effects tracks. There's even a third disc full of just bonus content including documentaries and extra animated shorts, though none of them seem to have been specially restored for this set. A 28-page booklet with rare images and a cartoon guide by historian Jerry Beck is included as well.
The supplements:
Commentaries:

A Wild Hare by Greg Ford
Buckaroo Bugs by Michael Barrier with Bob Clampett
Buckaroo Bugs by John Kricfalusi, Eddie Fitzgerald and Kali Fontecchio
Long-Haired Hare by Michael Barrier
Ali Babba Bunny by Greg Ford
Show Biz Bugs by Greg Ford with pre-score music
Book Revue by Michael Barrier
Deduce, You Say by Constantine Nasr
Porky in Wackyland by Michael Barrier
You Ought to be in Pictures by Jerry beck
Porky in Egypt by Mark Kausler
Back Alley Oproar by Greg Ford
Canned Feud by Jerry Beck
Birdy and the Beast by Mark Kausler
Scent-Imental Romeo by Greg Ford
The Foghorn Leghorn by Michael Barrier with Robert McKimson
The High and the Flighty by Greg Ford
Tabasco Road by Jerry beck
Mexicali Schmoes by Jerry Beck
Wabbit Twouble by Michael Barrier with Bob Clampett
Rabbit Fire by Greg Ford with Chuck Jones
Rabbit Seasoning by Michael Barrier
Duck! Rabbit, Duck! By Eric Goldberg
Drip-Along Daffy by Michael Barrier
Tortoise Beats Hare by Chuck Jones
Tortoise Beats Hare by Michael Barrier
Tortoise Wins by a Hare by Mark Kausler
Porky's Hare Hunt by Jerry Beck
Elmer's Candid Camera by Jerry beck
Bugs Bunny Gets the Boid by Michael Barrier
The Bashful Buzzard by Paul Dini
An Itch in Time by John Kricfalusi and Bill Melendez
Hollywood Steps Outs by Greg Ford
Page Miss glory by Will Friedwald
Rocket-Bye Baby by Constantine Nasr
Russian Rhapsody by Mark Kausler
Dough Ray Me-Ow by Jerry Beck
Alternate Audio Programs:
Ali Babba Bunny Music-Only Track
Scent-Imental Romeo Music and Effects Track
The High and the Flighty Music-Only Track
Tabasco Road Music-Only Track
Mexicali Schmoes Music-Only Track
Rabbit Fire Music-Only Track
Rabbit Seasoning Music-Only Track
Duck! Rabbit, Duck! Music and Effects Track
Drip-Along Daffy Music-Only Track
Barbary-Coast Bunny Music-Only Track

Behind the Tunes:

Man form Wackyland: The Art of Bob Clampett (1.33:1; SD; 00:21:11) – Animators and animation historians discuss the animation work of Bob Clampett.
Bosko, Buddy and the Best of Black and White (1.33:1; SD; 00:09:28) – A brief look at the early black and white sound cartoons of the 1930s.
Leon Schlesinger: The Merrie Cartoon Mogul (1.78:1; 1080p/24; 00:20:24) – A twenty-minute bio on the Looney Tunes animation producer.
Forever Befuddled (1.33:1; SD; 00:03:27) – A look at the evolution of the character Elmer Fudd.
A Hunting We Will Go: Chuck Jones' Wabbit Season Twilogy (1.33:1; SD; 00:09:32) – Historians and critics, Leonard Maltin among them, discuss the reasons behind the development of the famous "Wabbit Season" trilogy of shorts from Chuck Jones, featuring Bugs, Elmer, and Daffy.
Looney Tunes Go Hollywood (1.33:1; SD; 00:09:20) – A look at Looney Tunes parodies of Hollywood celebrities.
A Conversation with Tex Avery (133:1; SD; 00:07:06)
Looney Tunes Go to War! (1.33:1; SD; 00:10:18) – The Looney Tunes wartime cartoons are explored in this featurette.
Real American Zero: The Adventures of Private SNAFU (1.33:1; SD; 00:09:17)
Special Features Disc 3:
Documentaries:

King-Size Comedy: Tex Avery and the Looney Tunes Revolution (1.78:1; 1080p/24; 00:41:31)
Tex Avery King of Comedy (1.33:1; SD; 00:52:06)
Friz on Film (1.33:1; SD; 00:54:41)
Toonheads: The Lost Cartoons (1.33:1; SD; 00:45:39)

The World of Leon Schlesinger (1.33:1; SD):

Introduction by Martha Sigall and Jerry Beck
Bosko, The Talk-Ink Kid
Sinkin' in the Bathtub
Crying for the Carolines
It's Got me Again
Haunted Gold Title Sequence
Schlesinger Productions Christmas Party

Friz at MGM (1.33:1; SD):

Poultry Pirates
A Day at the Beach
The Captain's Christmas
Seal Skinners
Mama's New Hat

The Best of the Rest of Tex (1.33:1; SD):

The Blitz Wold
Red Hot Riding Hood
Screwball Squirrel
Swing Shift Cinderella
King-Size Canary
Bad Luck Blackie
Señor Droopy
Wags to Riches
Symphony in Slang
Magical Maestro
Rock-a-Bye Bear

Private SNAFU (1.33:1; SD):

Coming!! SNAFU
Gripes
Spies
The Goldbrick
The Home Front
Rumors
Snafuperman
Censored

Mr. Hook (1.33:1; SD):

The Good Egg
The Return of Mr. Hook
Tokyo Woes
The Definitive Word
Overall:
[Rating:4/5]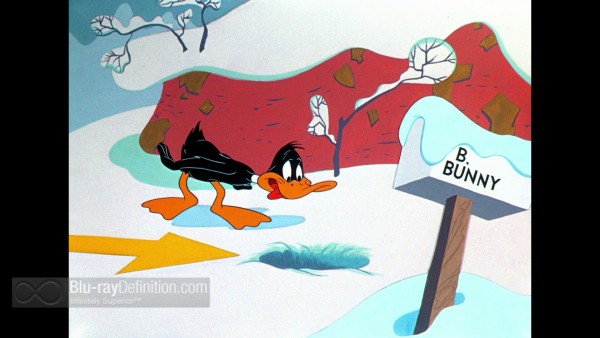 Disney may have the fairytales all wrapped up when it comes to animation, but when it comes to the comedy shorts and unforgettable characters, nobody did it better than Warner's Looney Tunes. Bugs Bunny, Daffy Duck, Tweety, Sylvester – the list goes on. Volume Two of these great cartoons is great fun for all. Highly recommended.
Additional Screen Captures
[amazon-product]B008VPCL6M[/amazon-product]
Purchase Looney Tunes Platinum Collection Volume Two on Blu-ray at CD Universe
Shop for more Blu-ray titles at Amazon.com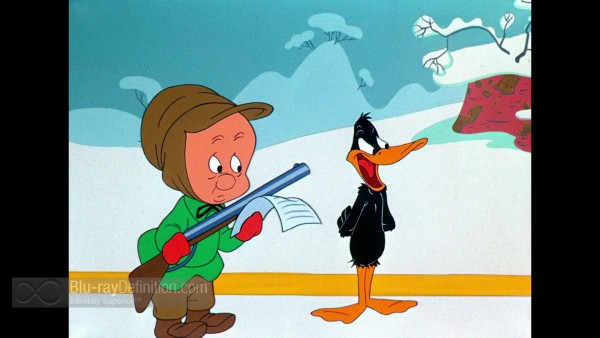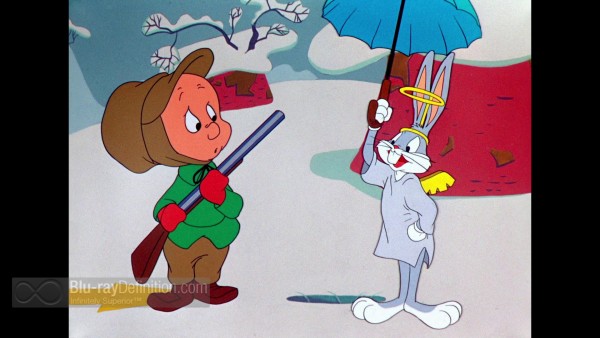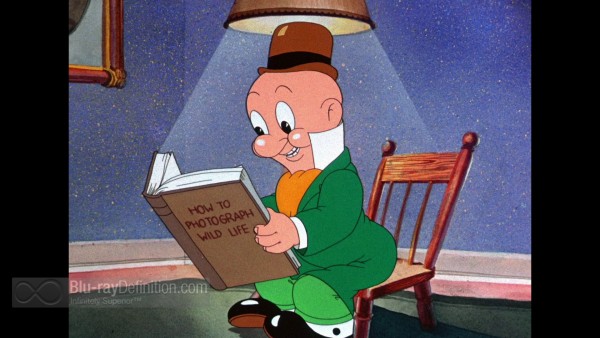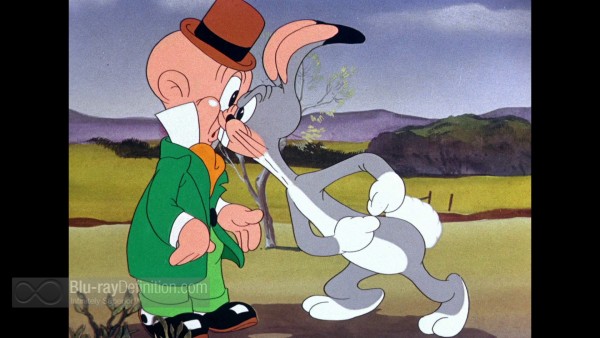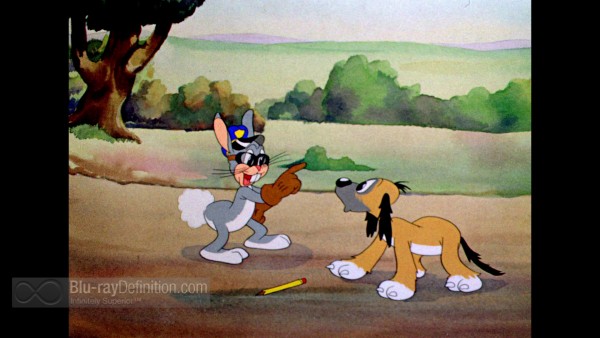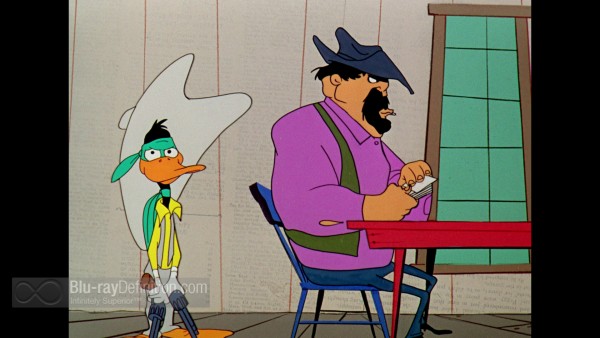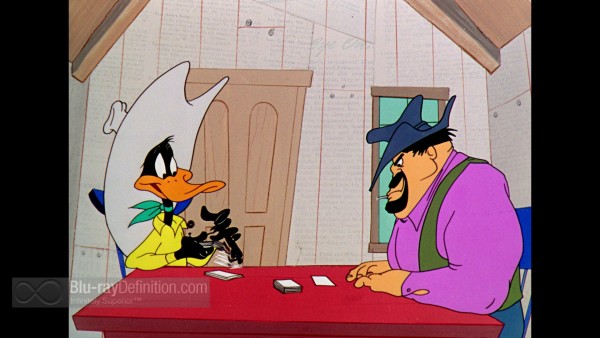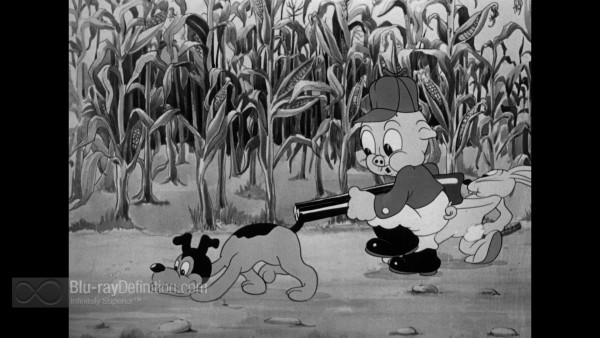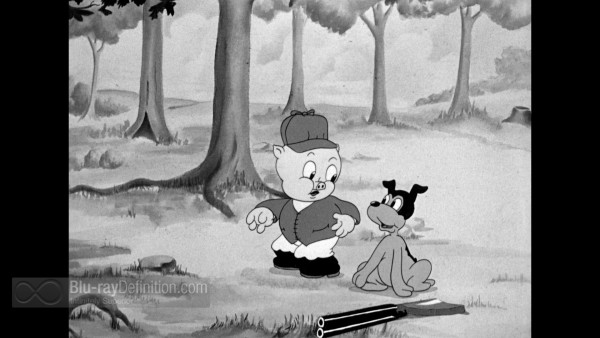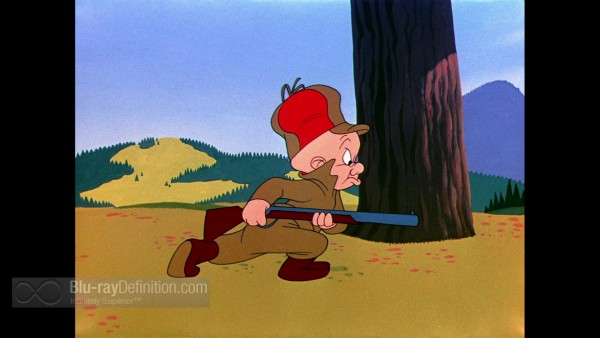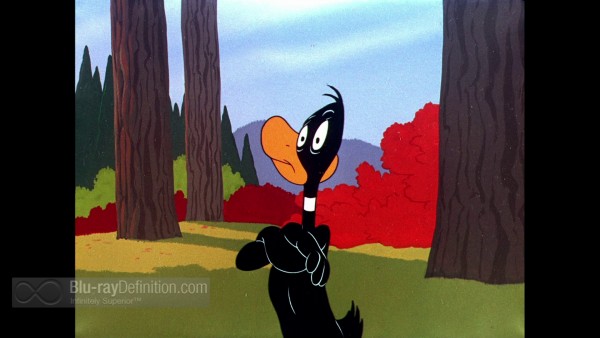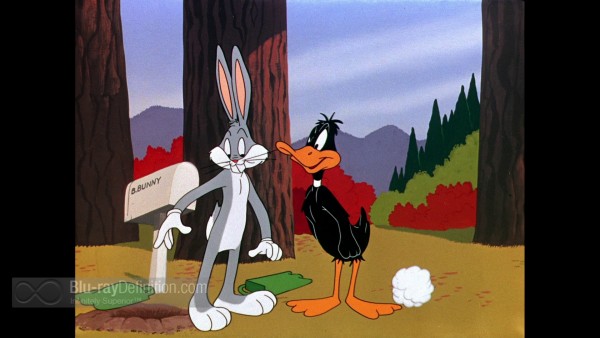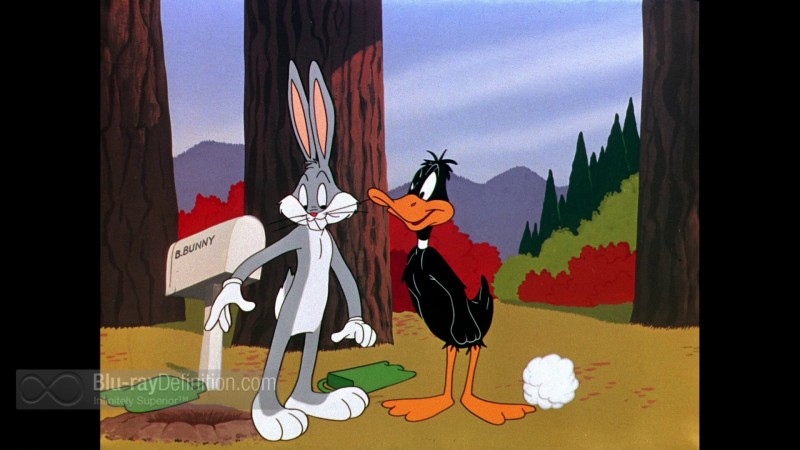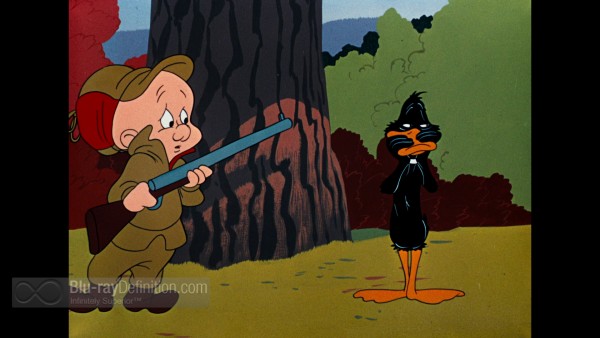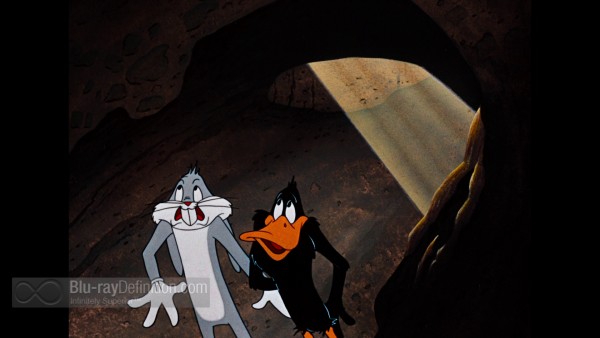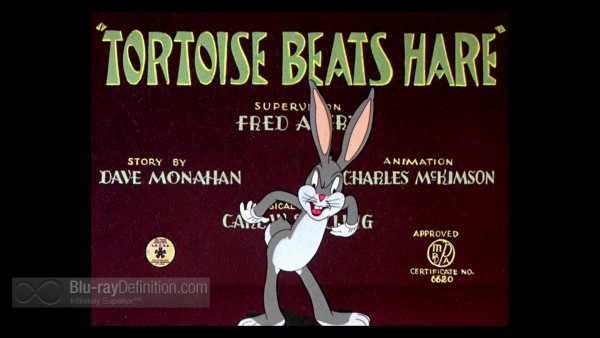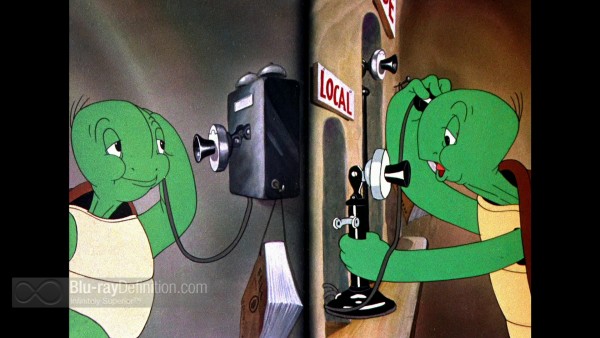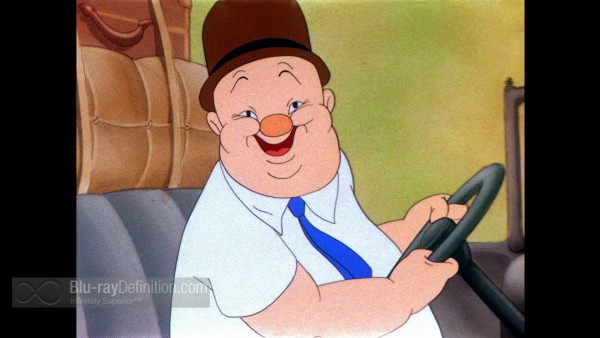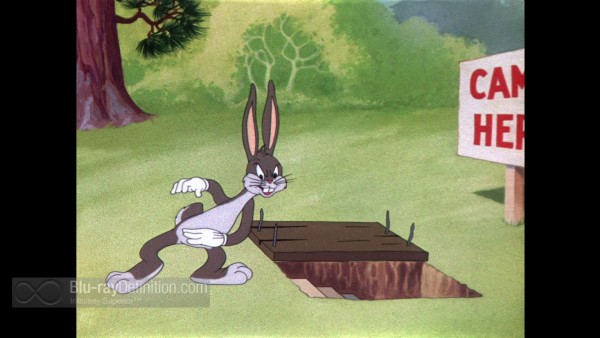 –
[amazon-product]B008VPCL6M[/amazon-product]
Purchase Looney Tunes Platinum Collection Volume Two on Blu-ray at CD Universe
Shop for more Blu-ray titles at Amazon.com


Overall
[Rating:4/5]
The Collection
[Rating:4.5/5]
Video Quality
[Rating:4/5]
Audio Quality
[Rating:3.5/5]
Supplemental Materials
[Rating:4/5]
–