Aspect Ratio: 1.78:1

Video Codec: AVC/MPEG-4

Resolution: 1080p/24

Audio Codec: English DTS-HD Master Audio 5.1, English Dolby Digital 2.o

Subtitles: English, English SDH, Danish, Finnish, French, Icelandic, Norwegian, Spanish, Swedish

Region: A

Rating: Not Rated

Discs: 5
Studio: ABC Studios

Blu-ray Release Date: August 24, 2010

List Price: $79.99
[amazon-product align="right"]B0036EH3X4[/amazon-product]
Purchase Lost: The Complete Sixth and Final Season on Blu-ray at CD Universe
Shop for more Blu-ray titles at Amazon.com
Overall
[Rating:4/5]
The Series
[Rating:3/5]
Video Quality
[Rating:4.5/5]
Audio Quality
[Rating:4/5]
Supplemental Materials
[Rating:3.5/5]
Click thumbnails for high-resolution 1920X1080p screen captures
(Screen captures are lightly compressed with lossy JPEG  thus are meant as a general representation of the content and do not fully reveal the capabilities of the Blu-ray format)
The Series
[Rating:3/5]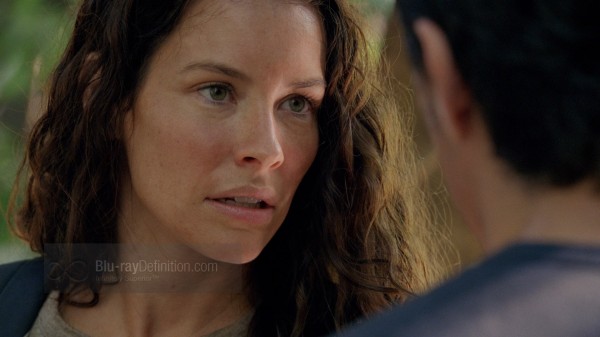 The saga of the survivors of Oceanic flight 815 finally comes to its conclusion in the sixth and final season of the series that has become a global phenomenon, not only on television, but also across the Internet tapping into the burgeoning social media technologies over its six-year span.
Much of the draw for fans of LOST was its successful amalgamation of science, science fiction, fantasy, physics, literature, philosophy, and religion. Pulling in audiences with just enough questions and mystery every week and every season, and pulling back just enough of the curtain to keep it enticing. Somewhere along the way, however, LOST lost a little of its luster. I hesitate to say that it completely "jumped the shark," in TV parlance, but certainly there were times when the series has gone astray, such as bringing in completely pointless characters and needlessly killing them off with absolutely no resolution to their plot lines.
But over the years, there has always been the promises from producers that there was grand plan to it all. A real beginning and ending planned out. I'd hoped it to be true, but there were subtle hints along the way that, perhaps that charting out of the series from start to finish wasn't quite as strict as fans were led to believe. For instance, the Benjamin Linus (Michael Emerson) character, so crucial to the island and leader of "the others" was never meant as a permanent fixture on the series. He was supposed to be in for a few episodes, and then gone. So much for the grand plan.
Well, here we are, we've reached the end and the promised answers to the mysteries of the island and all of the convoluted questions that have crept into the series over the years were meant to be resolved. Season six introduced a new plot device to make things even more complicated: the flashsideways. In previous seasons, there were flashbacks that helped explore character developments, then were introduced flashforwards, and the series got into the always tricky territory of time travel. Now, to wrap it all up, the flashsideways comes in with parallel worlds. It will leave longtime viewers more confused than ever. Are we to believe that the bomb that Kate (Evangeline Lilly), Jack (Matthew Fox), Sawyer (Josh Holloway), Hurley (Jorge Garcia) and Juliet (Elizabeth Mitchell) set off at the end of season 5 split their world into parallel universes? Are there two sets of islanders living separate destinies? This is a complete cop out, in my opinion, answers none of the questions about the island, and avoids discussing whether the survivors get off the island or not. I won't bother to discuss the abysmal series finale that completely veers off into the mystic (apologies to Van Morrison).
So, what answers do faithful viewers actually take away from the final season? Well, without giving too much away, you will learn who or what the black smoke is and all about Jacob, among some other things, but I cannot say that you will be ultimately satisfied with the ending to this series.
Video Quality
[Rating:4.5/5]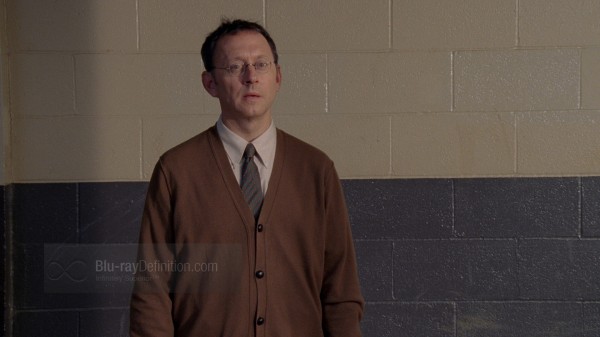 LOST has always been the perfect high definition eye candy with its lush green foliage, cerulean blue waters and sandy white beaches. Season 6 doesn't change matters and the 1080p AVC/MPEG-4 encoding of this rich, 35mm production looks marvelous as usual on Blu-ray. Detail is sharp, blacks are deep and pretty consistent throughout, midtones are warm and flesh tones are spot on.
Audio Quality
[Rating:4/5]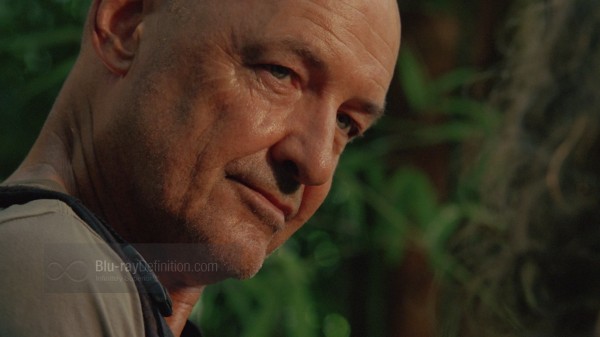 The main audio program is an English DTS-HD Master Audio 5.1 lossless mix. As far as television mixes go, LOST sits somewhere in the middle — not too laid back, but not overly aggressive either. There's a nice amount of ambience in the surrounds, a solid midrange and believable, but not earth rattling low frequencies. The dialogue is crystal clear.
Supplemental Materials
[Rating:3.5/5]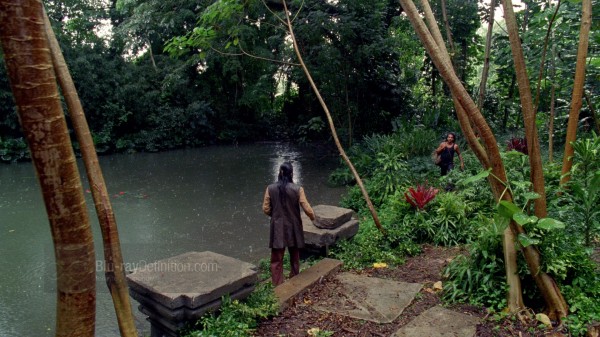 Season Six is given a heavy dose of extras, including audio commentaries on each disc and the fun BD-J powered LOST University.
The supplements provided with this release are:
Disc 1:

LOST in 8:15 — A Crash Course (1.78:1; 720p/60; DTS-HD Master Audio 5.1; 0:08.26)
Audio Commentary "LA X" — View "LA X" with commentary by co-creator/executive producer Damon Lindelof and executive producer Carlton Cuse.

Disc 2:

View "Dr. Linus" with commentary by executive producers and writers Edward Kitsis & Adam Horowitz and actor Michael Emerson.

Disc 3:

View "AB Aeterno" with commentary by writers Melinda Hsu Taylor & Greggory Nations and actor Nestor Carbonell.

Disc 4:

View "Across the Sea" with commentary by co-creator/executive producer Damon Lindelof and executive producer Carlton Cuse.

Disc 5:

The New Man in Charge (1.78:1; 1080p/24; Dolby Digital 5.1; 0.11.55) — An exclusive new chapter in the story of LOST. An attempt to further answer some of the questions posed over the course of the series.
Crafting a Final Season (1.78:1; 1080i/60; 0:38.33) — The LOST cast & crew and producers of other long-running television series discuss the challenges of ending a series.
A Hero's Journey (1.78:1; 1080i/60; 0:08.57) — An exploration of what makes a true hero and the journey of the heroes in LOST.
See You in Another Life, Brotha' (1.78:1; 1080i/60; 0:08.36) — An exploration of the final season's flash sideways.
Lost on Location (1.78:1; 1080i/60)
Deleted Scenes (1.33:1; 480i/60)
Lost Bloopers (1080i/60; 0:04.09)
Lost University: Master's Program
The Definitive Word
Overall:
[Rating:4/5]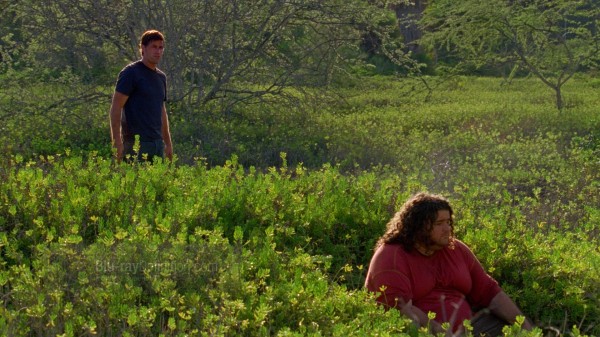 LOST: The Complete Sixth and Final Season lands on Blu-ray with a typically beautiful, reference quality release that will perfectly show off your home theatre, but I can't say that the series itself goes out with a real bang. It's more like a whimper, and a very rushed feeling whimper at that. Still, longtime fans and completists will want to pick up this excellent, high quality set.
Additional Screen Captures: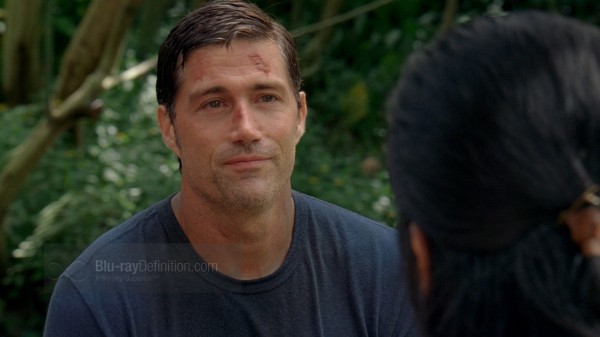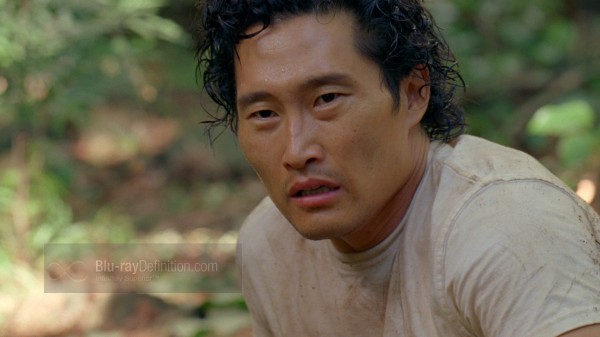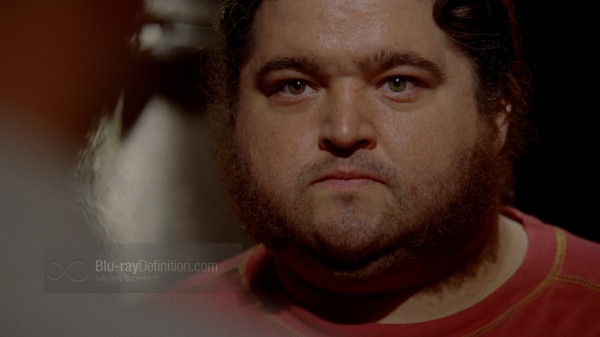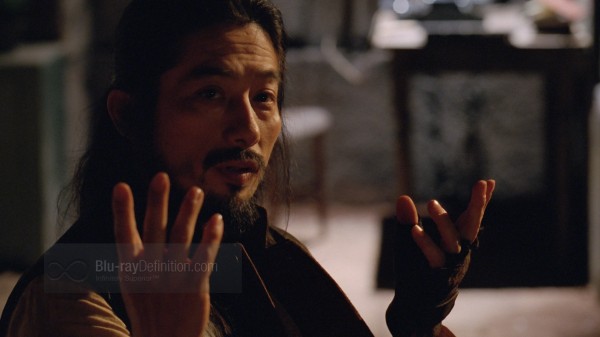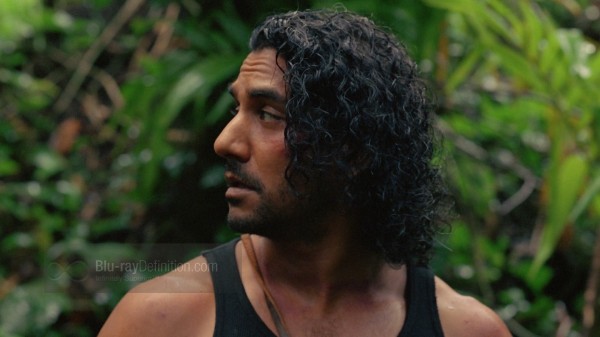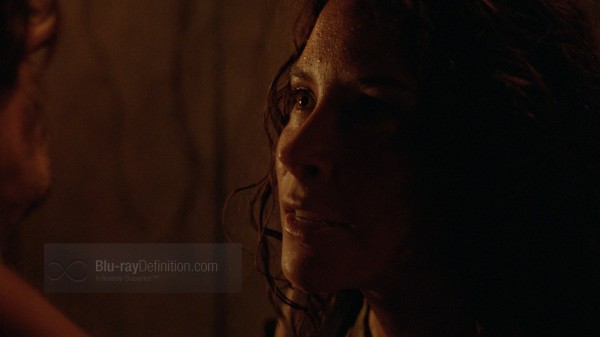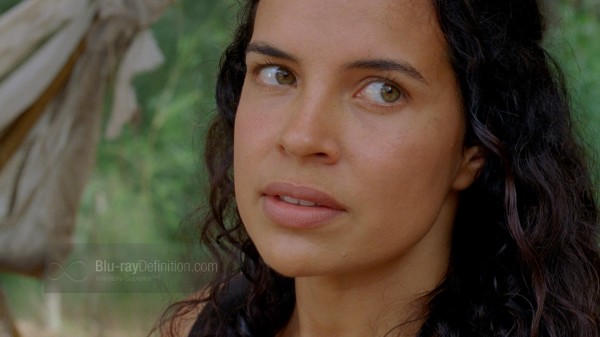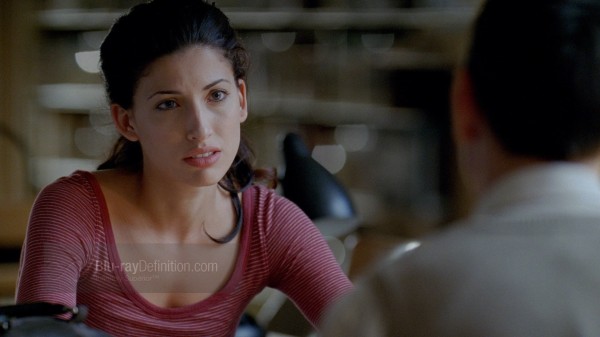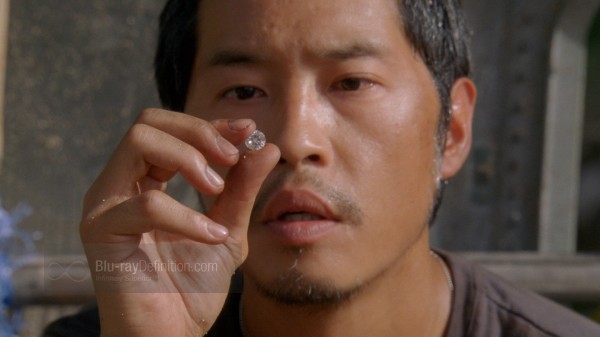 [amazon-product align="right"]B0036EH3X4[/amazon-product]
Purchase Lost: The Complete Sixth and Final Season on Blu-ray at CD Universe
Shop for more Blu-ray titles at Amazon.com