– –

The Series
[Rating:4/5]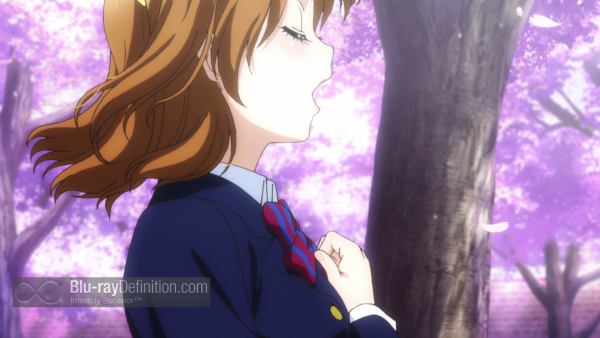 Love Live! School Idol Project (ラブライブ!) is a multimedia project that has spawned two anime series, CD releases, manga, and video games, but for something that seems so commercially oriented from the get go, it's actually a rather enjoyable series to watch, and not what one would think it is.
Centered around second-year high school student at Otonokizaka Academy Kōsaka Honoka, the series follows Honoka's efforts to put together a School Idol singing group in order to help save the school from shutting down. At first, the group consists only of her two best friends from childhood, the rather stern and reserved Sonoda Umi, a member of the school's kyūdō club who goes along with the idea reluctantly, and Minami Kotori, who is the daughter of the school's Chairwoman, has a sweet disposition, and goes on to become the group's costume designer. Eventually, however, Honoka is able to attract several other girls from different grades to join her group due to her relentless focus, drive, and, what Umi often refers to as selfishness, even despite the resistance they meet from the Student Council President Ayase Eri, who insists that School Idol groups are just amateurs pretending to be grownups.
Despite its idol theme, Love Live!'s emphasis is not specifically on the pop tunes and dance routines, but rather on the growing relationships between the diverse group of teenaged girls and their devotion to the school they obviously cherish so much, some of them being third, or fourth generation attendees. This may seem overly sentimental at first glance, but it really isn't. The characters, especially Honoka, provide an engaging base in which to enter into this world, and each has their own quirks, Yazawa Niko, for example, is the president and sole member of the Idol Research Club, which Hanoka and the other girls join. Niko such an otaku concerning Idol culture, that she drove all her friends away and comes across as somewhat mean spirited and controlling, but is really just very driven to do her best.
The musical productions are what one might expect from any average J-Pop act, they don't particularly standout or aren't even that memorable. The animated dance routines for the songs also seem a bit jerky and unnatural, but they are beautifully designed and eye-catching.
In all, Love Live! School Idol Project is a silly, funny, heartfelt romp that will have you rooting for its characters and maybe tapping your feet once in while too.
Video Quality
[Rating:4.5/5]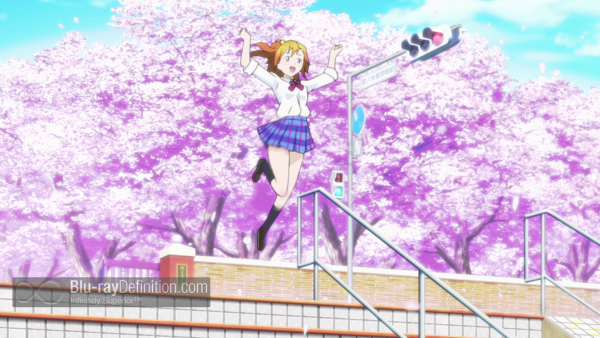 The colors look vivid and the digital animation is detailed with the slightest hint of banding being the only issue with this strong AVC/MPEG-4 1080p encodement to Blu-ray of Love Live! from NIS America.
Audio Quality
[Rating:4/5]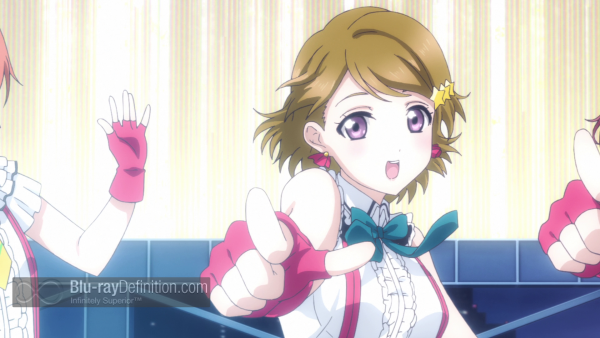 A fine Japanese LPCM 2.0 Stereo (48kHz/24-bit) soundtrack is included. The sound is nicely balanced with clear dialogue of the very talented voice cast. The J-Pop songs don't exactly have the greatest dynamics or even low end, but the stereo separation is strong.
Supplemental Materials
[Rating:3.5/5]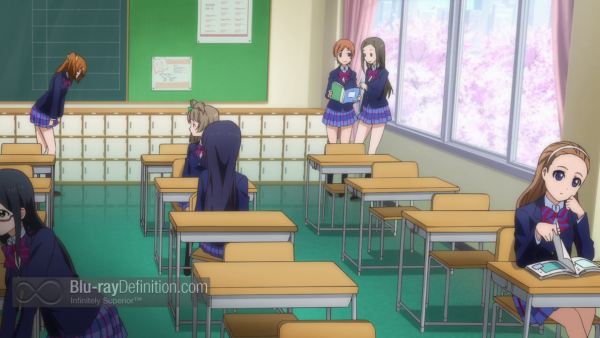 Clean Opening and Endings
Original TV Spots
Original Trailers
NIS America Trailers
Love Live! trading card
Redemption code for special limited Honoka Kosoka card
Collectible slipcover
Hardcover Artbook with character bios, episode guide, and credits.
The Definitive Word
Overall:
[Rating:4/5]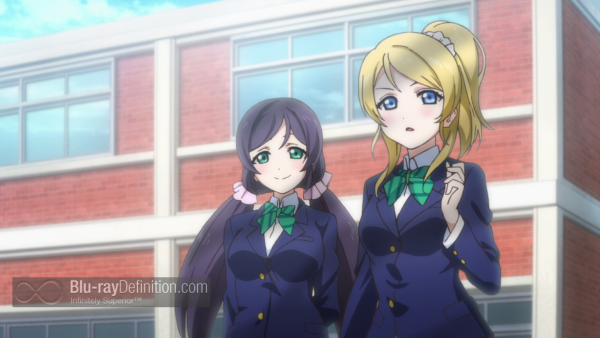 An entry in the Pop Idol genre, this series puts the emphasis squarely on the relationships between its characters and teaches the moral to never give up in pursuit of one's dreams and aspirations. In doing so, Love Live! School Idol Project creates and enjoyable, humorous world with lovable characters.
Additional Screen Captures
[amazon-product]B00N20SUES[/amazon-product]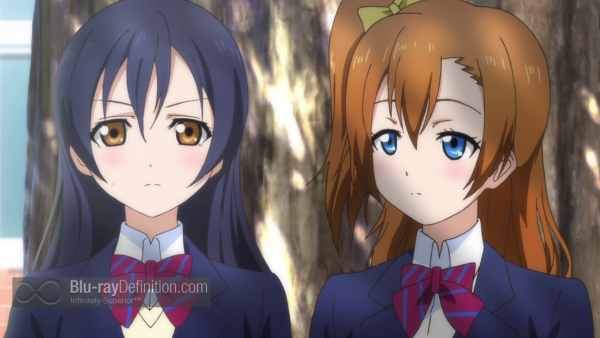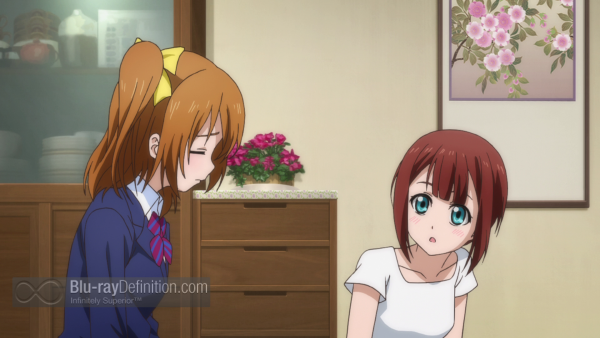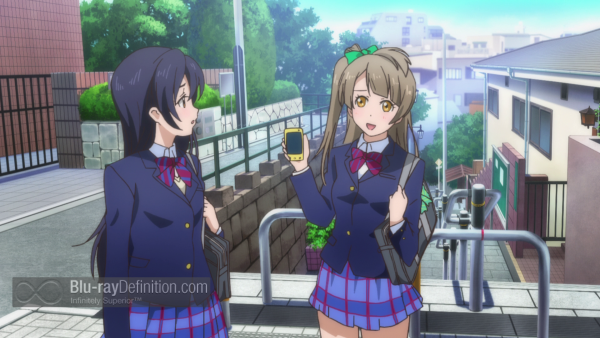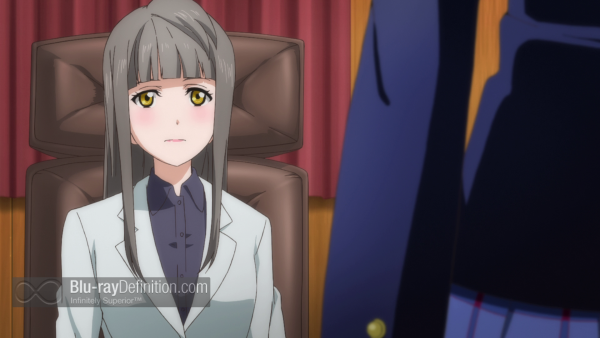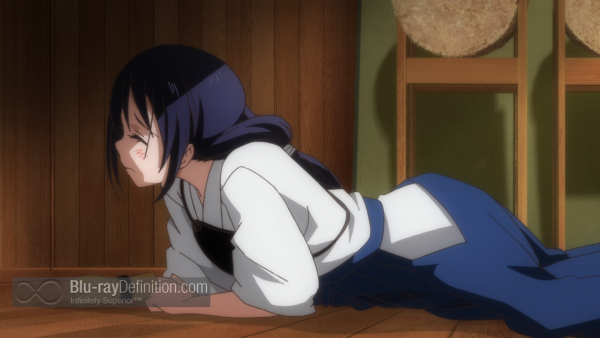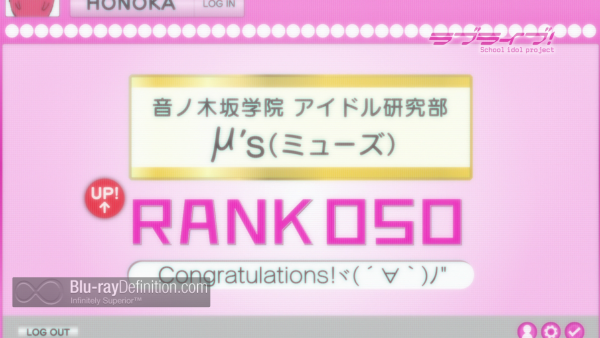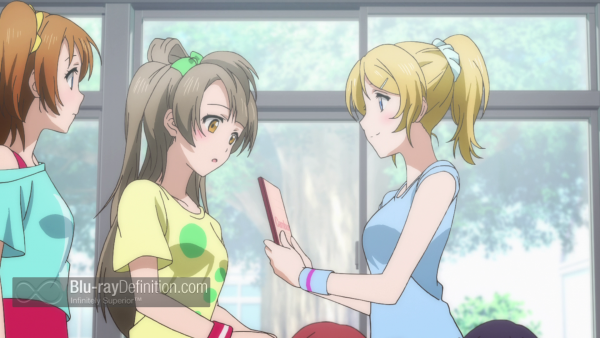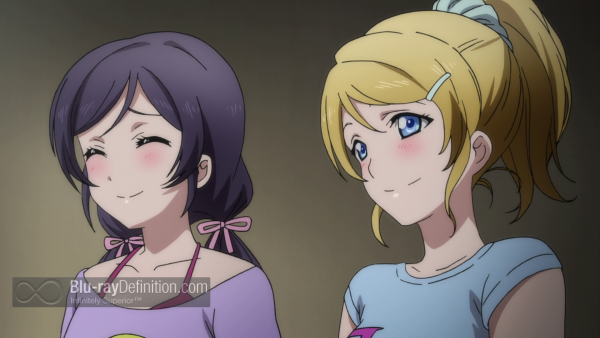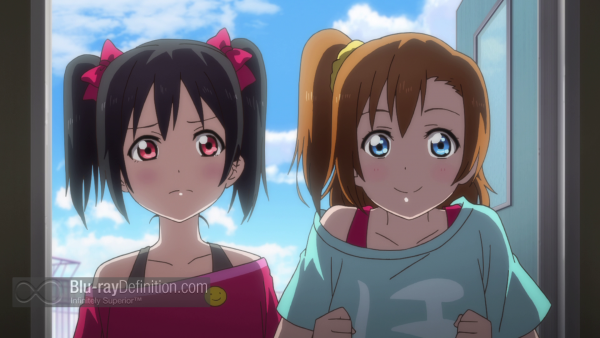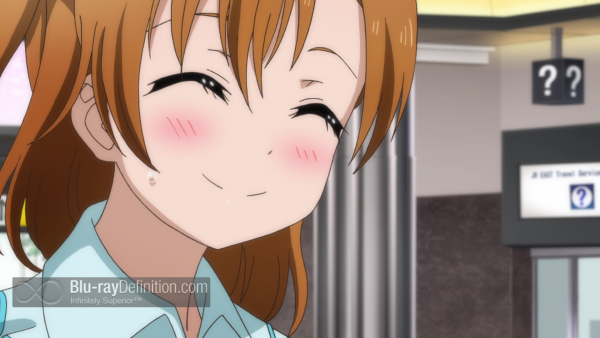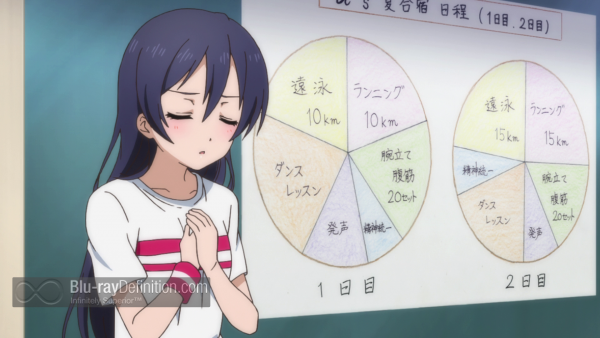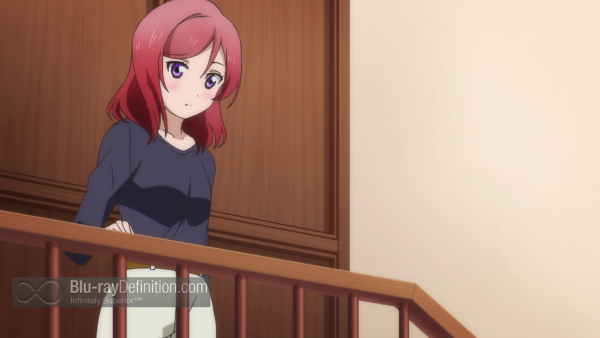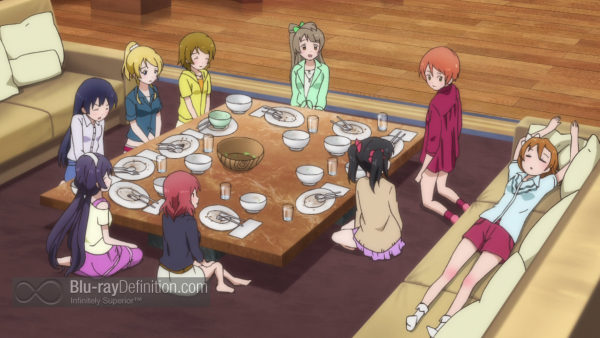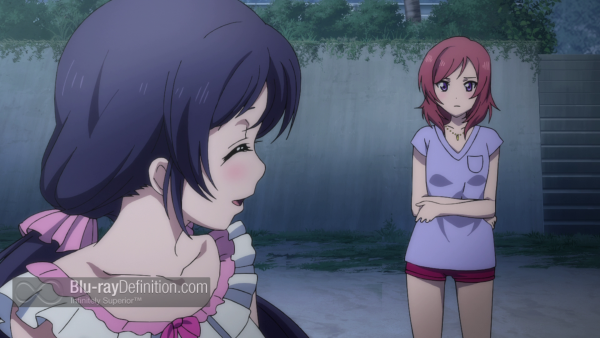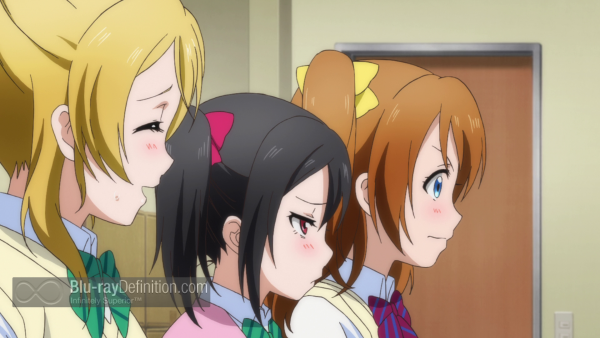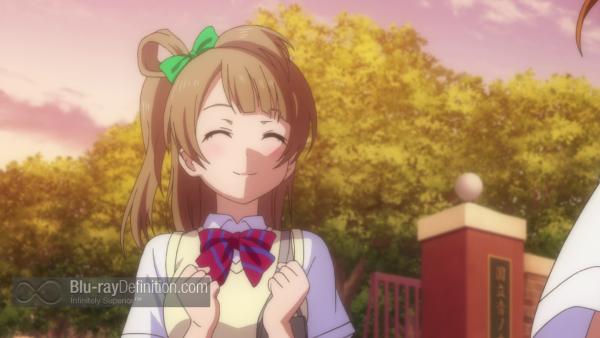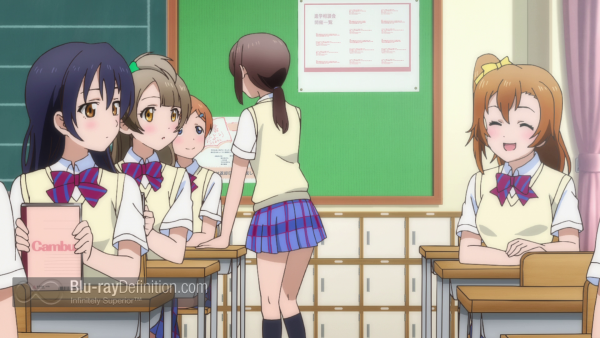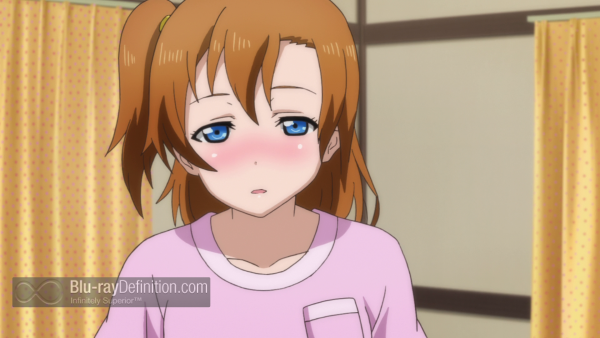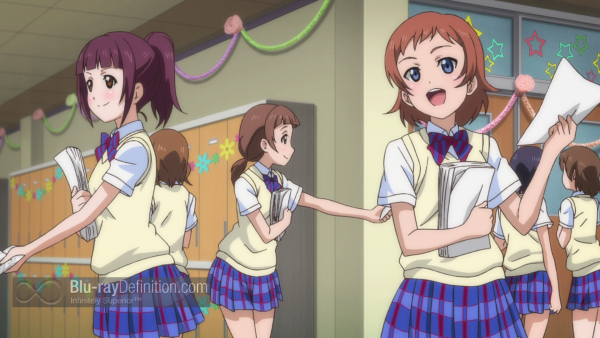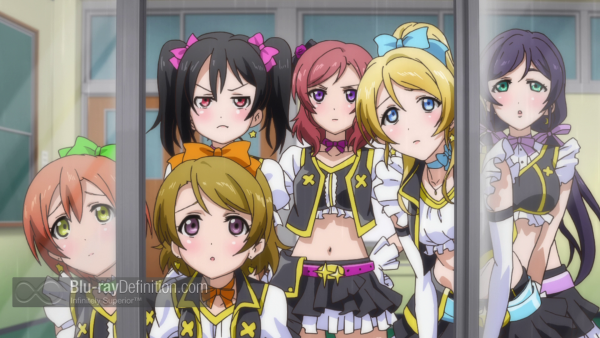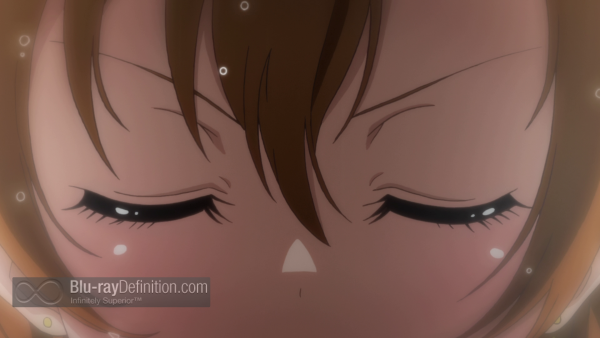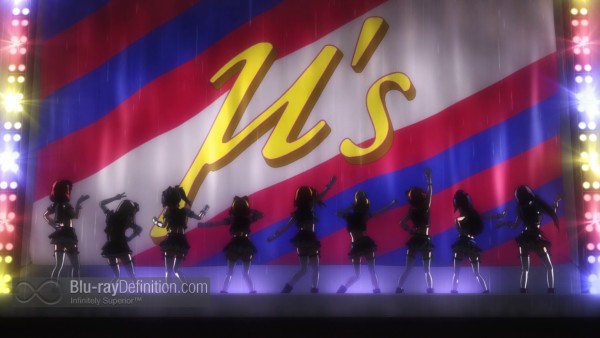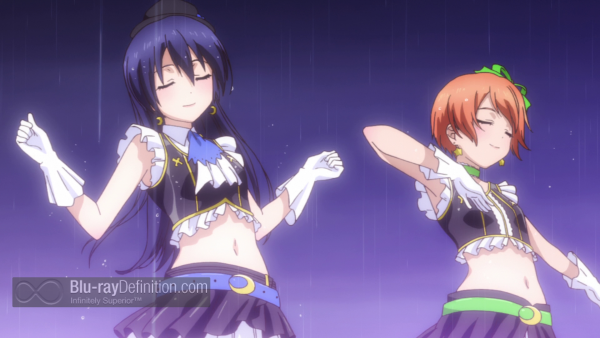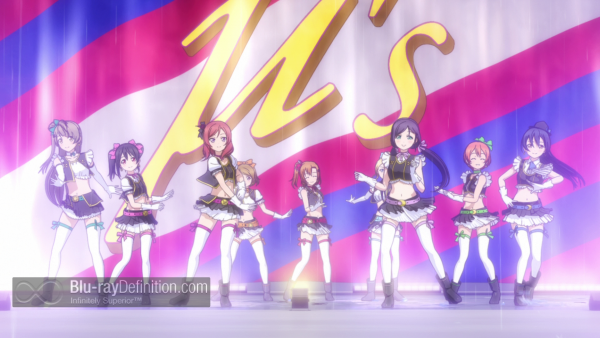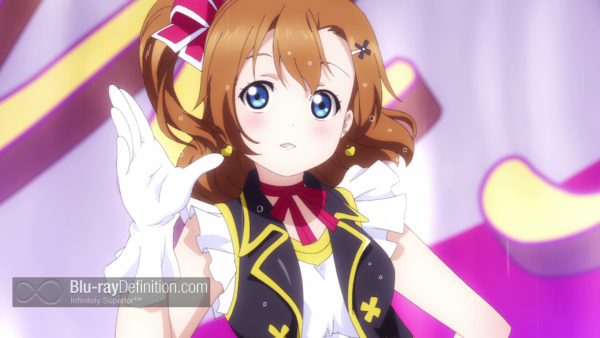 [amazon-product]B00N20SUES[/amazon-product]