–
The Film
[Rating:1/5]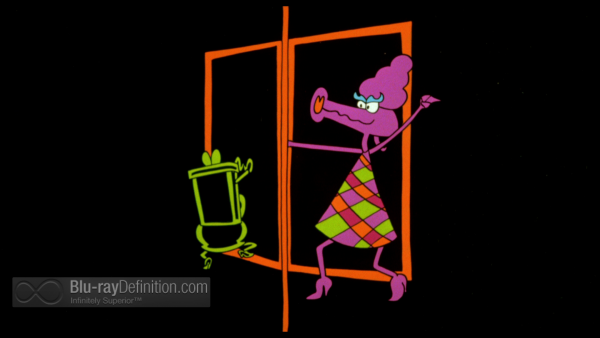 Madhouse is the very forgettable 1990 comedy starring John Larroquette and Kirstie Alley from director Tom Ropelewski (Look Who's Talking Now). It follows the mishaps and misadventures of married couple Mark and Jessie Bannister, newly moved into their luxurious new Southern California home who become inundated by obnoxious houseguests. First they are visited by Mark's loser of a cousin from New Jersey and his loud mouthed wife who, as it turns out, is pregnant, then they are imposed upon by Jessie's frequently divorced, gold digging sister, then, after a freak accident that causes their neighbors' house to burn down, the neighbors stay over. A running gag with a cat that keeps getting killed is meant to be funny, but is really only weird and confusing, and the film has all the ridiculous frantic energy of Tom Hanks' Bachelor Party, only worse, a lot worse.

Video Quality
[Rating:3/5]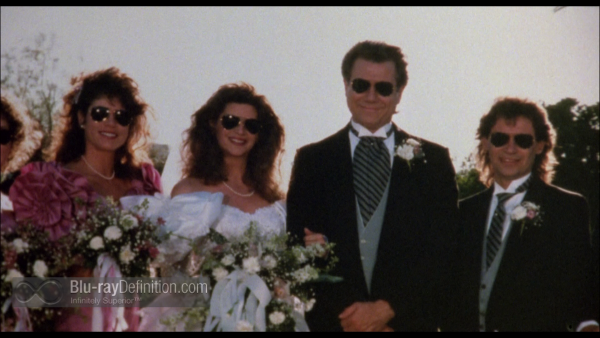 Madhouse comes to Blu-ray in an AVC/MPEG-4 1080p encodement from Olive Films. It looks like only the minimum amount of cleaning up has been done to make it presentable in high definition. Obviously, there hasn't been any major restoration undertaken on this minor comedy movie from twenty-five years ago. There's some film softness and spots where specs of dirt and scratches are still an issue. For the most part, however, colors still look good and natural, especially flesh tones.

Audio Quality
[Rating:3.5/5]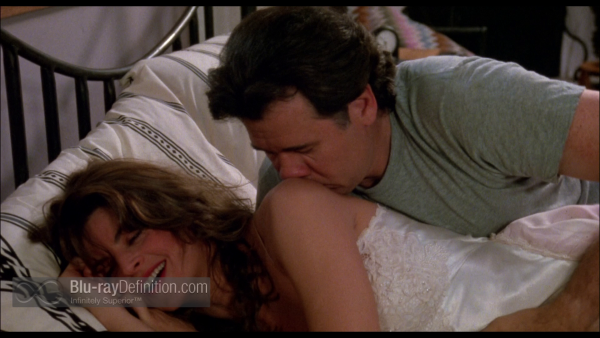 An English DTS-HD Master Audio 2.0 (48kHz/24-bit) track of the original stereo soundtrack is supplied. It pretty much sounds like what would expect from a film from 1990. The musical score still has that '80s digital production edginess and sounds somewhat cold and shrill, but does have a bit of punch in the midrange. Dialogue is clean and intelligible and stereo imaging is fine.

Supplemental Materials
[Rating:0/5]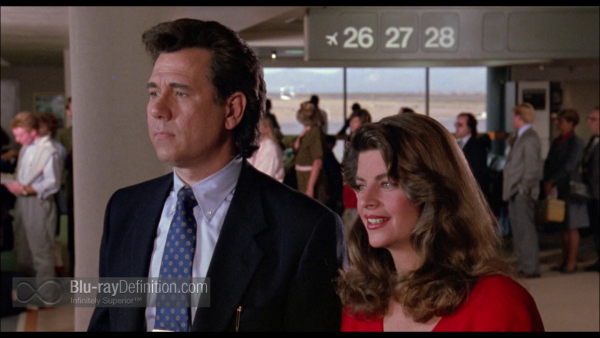 Only the original theatrical trailer (1.85:1; 1080p/24) is included on this barebones release.

The Definitive Word
Overall:
[Rating:2/5]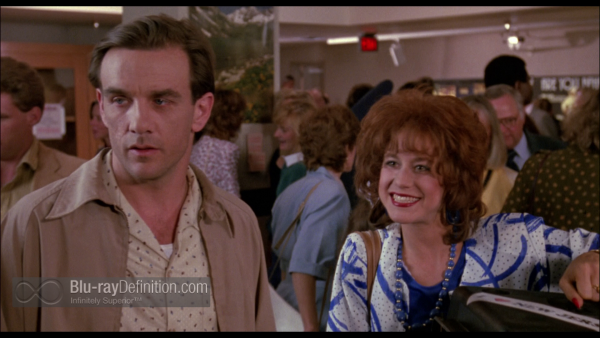 There's a reason why I couldn't remember Madhouse until I came to review, a very good reason. The movie is not very funny, despite the obvious efforts by the two leads, two very funny actors in their own right, to try to squeeze as much humor out of their roles as possible. Skip this one if you can.
Additional Screen Captures