– –
The Film
[Rating:4/5]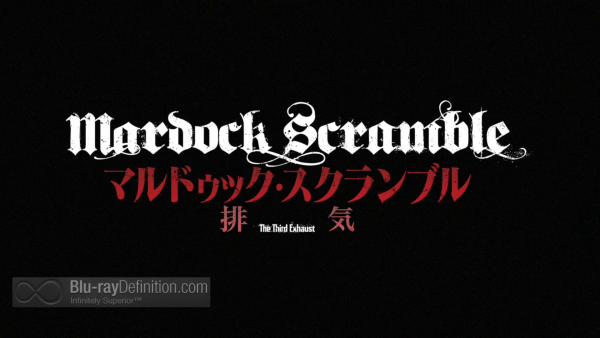 Probably not since Ghost in the Shell arrived in the anime world has there been a sci-fi anime production so enigmatic and dense in its plot and beautiful in its graphic design. Ubukata Tow's series of cyberpunk novels serves as the source material for this trilogy of films, animated by GoHands studio produced by Aniplex, directed by Susumu Kudo, and with screenplays by Ubukata himself. The story is set in a futuristic world in the fictional Kamina City. It revolves around a prostitute, Rune Ballot, who is taken under the wing of a notorious gambler named Shell, who suddenly turns on her and tries to kill her. Left for dead, she is rescued by scientist Dr. Easter, who resuscitates her and transforms her into a cyborg. Dr. Easter takes her to high-tech laboratory known as Paradise, where her cybernetic technology, Scramble 09, originated. There, an artificial intelligence being in the form of a mouse, Oeufecoque, helps her transition to her new form. In The Second Combustion, Rune returns to Paradise seeking shelter while Oeufecoque's life hangs in the balance. She also seeks an inner peace of her own– she is still on the hunt for Shell and seeking revenge for what he did to her. Dr. Easter and Rune devise a plan to take the fight straight to the enemy and it involves high tech, high stakes gambling, big risks, and big glamor. All in or lose all. This third and last installment in the trilogy, The Third Exhaust, finally brings the story to a head, and to a close. After a grand black jack battle, the epic confrontation with Shell we all knew was coming finally arrives, and it is kill or be killed.
The Third Exhaust is every bit as exhilarating from the perspective of its eye-popping animation style and thought-provoking philosophical musings — the latter always countered by intense action sequences that can get the blood racing.
Given the nearly non-linear motion of the story lines, the at times difficult to follow threads of thought, and the philosophical insights on life, mankind, love, and sexuality all offered up in Mardock Scramble, it's impossible not to compare this trilogy to Ghost in the Shell. Especially when one takes into account the awe inspiring animation style that seems miles ahead of what anyone else seems to be doing, outside of something like Redline.
The conclusion to the trilogy, just as I mentioned previously in the review for The Second Combustion, is in keeping with the overall quality of Mardock Scramble in that, on its own, it feels a bit hollow, unsatisfying, but in combination with it other two parts, it makes for a powerful work.
Video Quality
[Rating:4.5/5]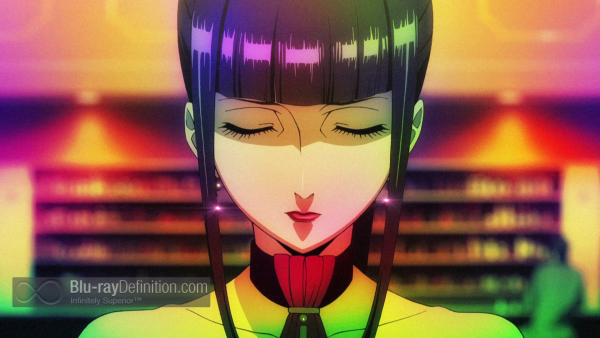 The Third Exhaust's look is in keeping with the rest of the trilogy in that it has had a heavy layer of artificial "grain" applied to its digital animation. Grain haters may not like this, but it is not a bad thing, per se. Granted, you lose that pristine imagery associated with contemporary high definition anime, but you gain a gritty, textural look that works in the context of the story. The colors still pop beautifully as well and detail, especially line art, is not obscured. This is a fine, 1080p AVC effort.
Audio Quality
[Rating:4.5/5]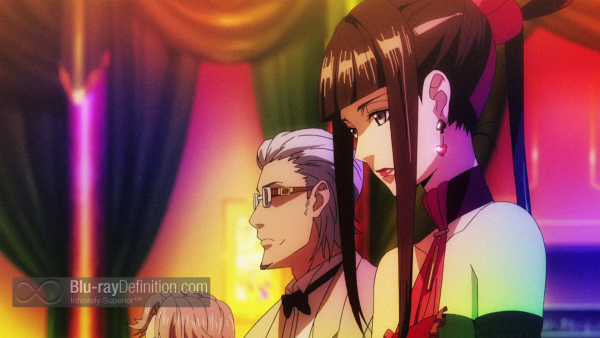 We get lossless DTS-HD Master Audio 5.1 (48kHz/24-bit) mixes of both the original Japanese soundtrack and the English dub. This is very much welcomed, so both dub lovers and those who prefer to watch in the native language get to experience an engaging 5.1 experience that is atmospheric and dynamic, with just the right amount of low end in the action sequences and nicely balanced discrete effects.
Supplemental Materials
[Rating:3/5]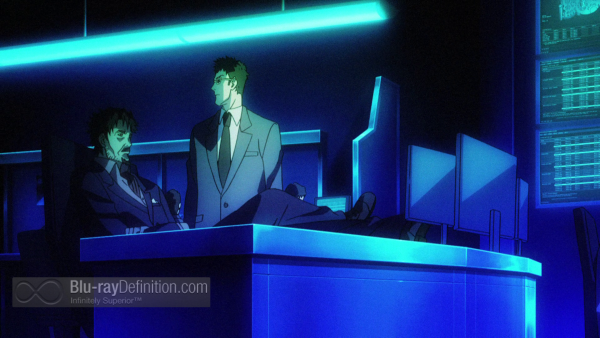 Theatrical & Director's Cut
Mardock Scramble Path to the Premiere (1.78:1; 1080i/60; 00:30:37)
Mardock Scramble Blackjack Showdown (1.78:1; 1080i/60; 00:30:02)
Mardock Scramble Memorial Talk (1.78:1; 1080i/60; 00:33:05)
Director's Cut Promo (1.78:1; 1080p/24; 00:02:53)
Narrated Promo (1.78:1; 1080p/24; 00:02:32)
Sentai Filmworks Trailers
Disc Credits
The Definitive Word
Overall:
[Rating:4/5]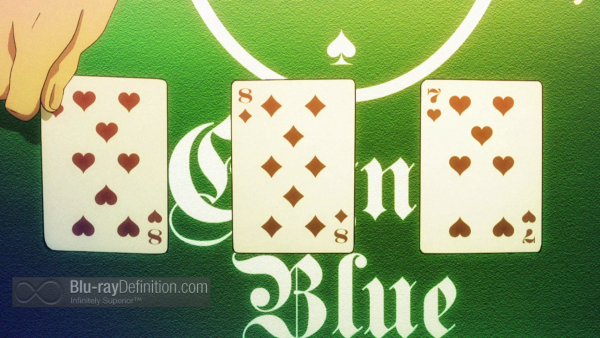 A fine conclusion to a groundbreaking trilogy that impressed all across the ten years it took to complete, Mardock Scramble: The Third Exhaust looks and sounds marvelous on Blu-ray and nicely wraps up the set.
Additional Screen Captures
[amazon-product]B00GY3S6LW[/amazon-product]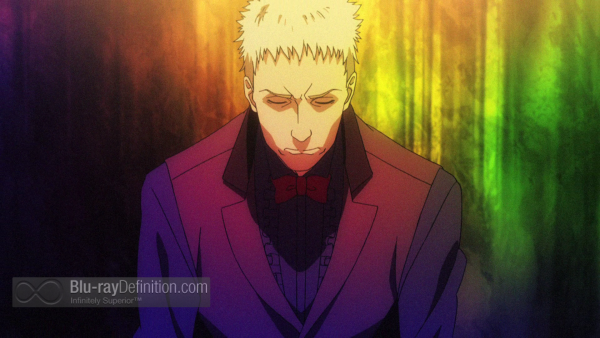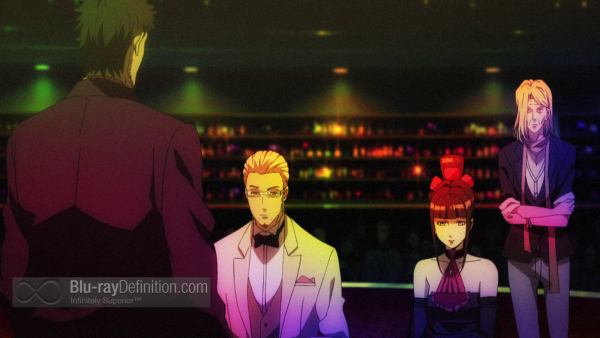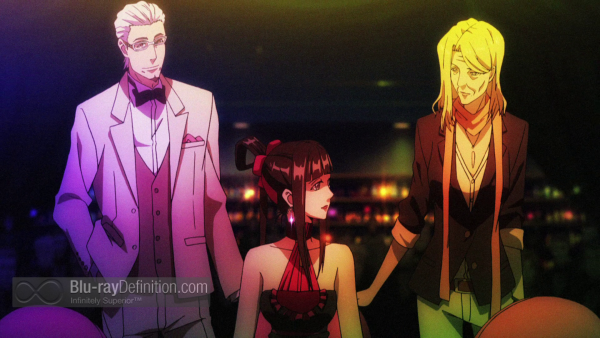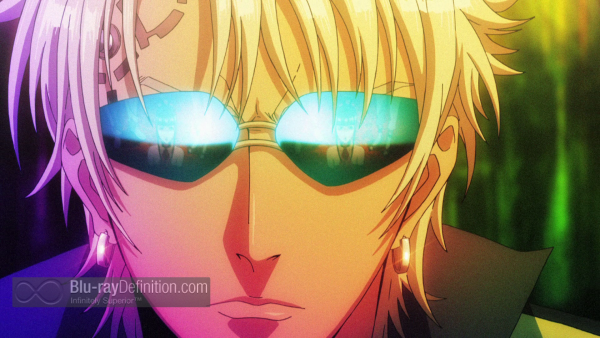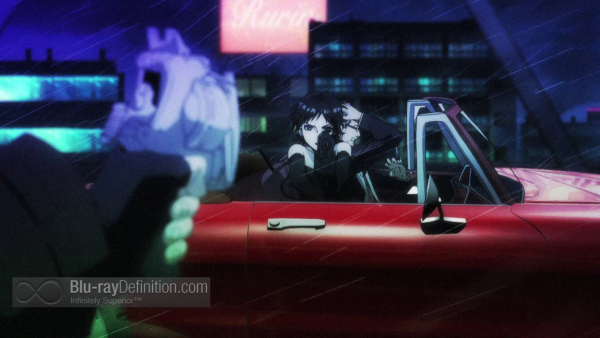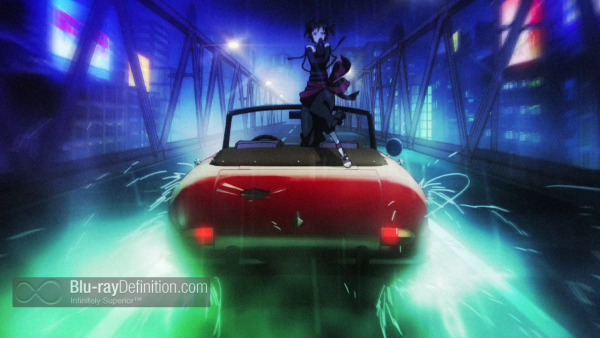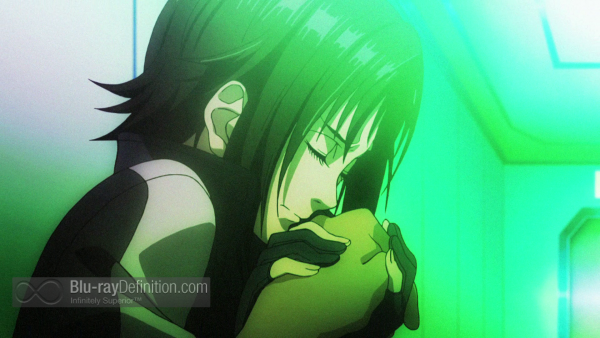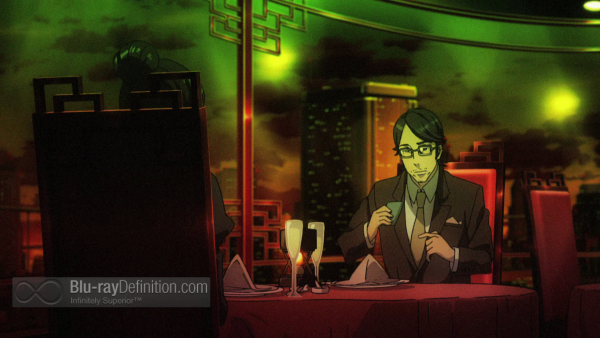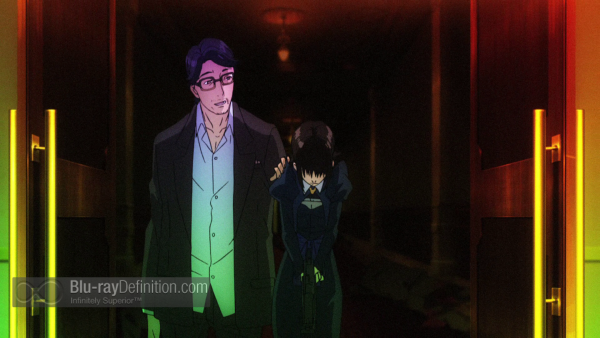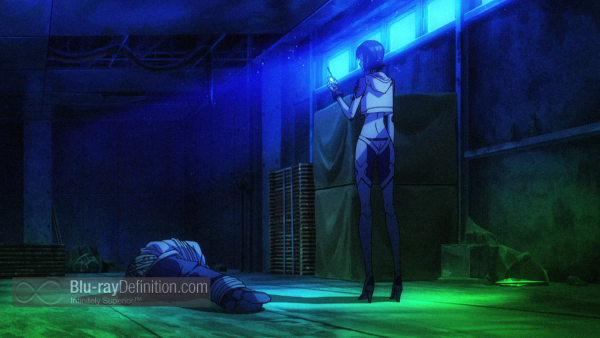 [amazon-product]B00GY3S6LW[/amazon-product]