– –

The Film
[Rating:4/5]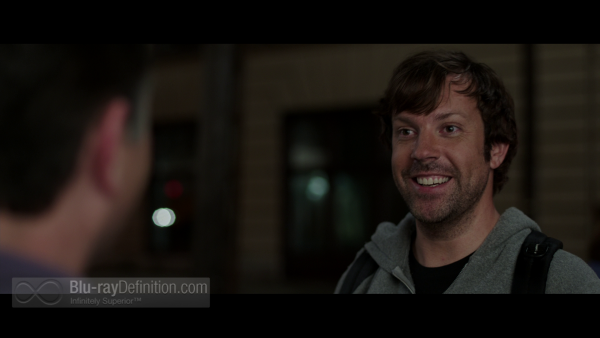 Director Rawson Marshall Thurber (Dodgeball: A True Underdog Story) helms this surprisingly enjoyable and raunchy comedy about a makeshift fake family on an ill-advised road trip to smuggle marijuana from Mexico into the United States. What is on the surface a comedy about a group of misfits and loners is at its heart the story of people in need of a family coming together to form one of their own. It makes for some heartfelt, even if very non-PC fun.
Small time pot dealer David (Jason Sudeikis) loses all of his stash and cash after he helps a dorky, loner teenager from his apartment building, Kenny (Will Poulter), intercede to stop a group of guys from beating up and stealing local homeless girl Casey's (Emma Roberts) iPhone. Now, strapped for cash and in trouble with his boss, Brad (Ed Helms), David is forced into paying off the debt by traveling to Mexico to pick up a big shipment of marijuana and smuggle it back into the United States. Thinking it'll be easier for him to make it back across the boarder if he disguises himself as an average family man on vacation, David enlists the help of Kenny and the local homeless girl Casey to pose as his kids. He also gets his neighbor Rose (Jennifer Aniston), a stripper from his building who dislikes him, to act as his wife – for a fee. With a complete makeover for all of them so they don't look like criminals, they take off and hit the road in a massive RV into Mexico, looking like your average, white, suburban family, The Millers. But the job doesn't quite go as planned, and they find themselves being chased by a Mexican drug lord, constantly running into an oddball couple in a similar RV, the husband being a former DEA agent. The job also does something strange for them – it gives them all a sense of family they never had before, and they slowly but surely lapse into believing that the lie they've been perpetrating is the truth.
Filled with witty banter, particularly between Aniston and Sudeikis, and some very wild situations – try a three-way make-out session between Kenny, Casey, and Rose, in the name of "teaching" Kenny how to kiss a girl while David takes pictures on his phone – We're the Millers walks a line between raunchy and lighthearted, especially when the foursome realize just how much they've come to enjoy being together, despite claiming otherwise.
Aniston is fantastic in the film – sexy, ageless, hilarious, and witty. She's definitely settled into the role of off-colored, bad girl humor well since her turn in Horrible Bosses, redefining and refining her comedic talents from her years in Friends, and forgoing the sappy rom-com material. She's just as good, if not even more convincing in these sorts of roles than current Hollywood Golden Girl Kristen Wiig.
In the end, it's not just the consistent humor in We're the Millers that makes it successful, but the overriding sense of outcasts coming together on such a ludicrous journey and finding a sense of belonging that makes the film enjoyable.
Video Quality
[Rating:4.5/5]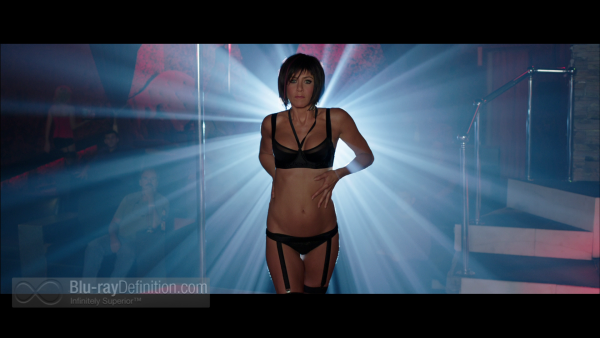 A high definition production shot on the Arri Alexa, We're the Millers arrives on Blu-ray with an excellent AVC/MPEG-4 1080p encodement from Warner. Comedies don't usually come to mind when one thinks of reference video material given their straightforward production values, but within the bounds of the genre restraints, We're the Millers works, with a clean and crisp image, strong contrast, spot on flesh tones, and little in the way of noise or anomalies.
Audio Quality
[Rating:3.5/5]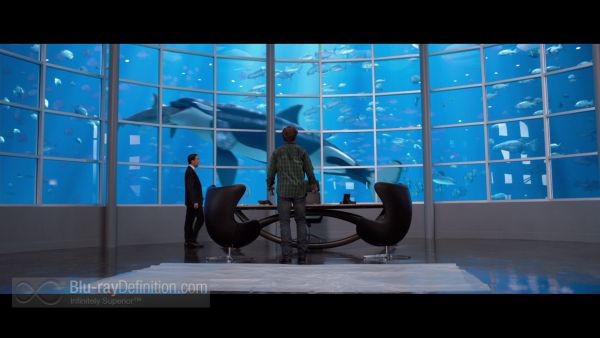 Both theatrical and extended cuts come with an English DTS-HD Master Audio 5.1 (48kHz/16-bit) soundtrack, while the theatrical cut also includes French, Spanish, and Portuguese Dolby Digital 5.1. soundtracks. The lossless 5.1 surround track is your basic comedy soundtrack – a little front-heavy, mild stereo panning across the front, with some occasional discrete sound effects breaking out into the surround channels. Dynamic range is good, but there is certainly nothing outrageous or ground shaking going on here.
Supplemental Materials
[Rating:3/5]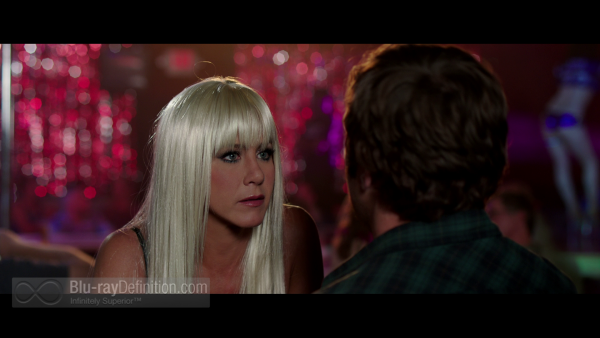 It's all EPK, promo-type material included on disc here, nothing special We do get some mildly amusing outtakes and some deleted scenes that don't add much.
The supplements:
DVD
UltraViolet
Featurette: Millers Unleashed – Outtakes Overload (1.78:1; 1080p/24; 00:07:38)
Behind the Scenes: Stories from the Road (1080p/24):

Extreme Aniston (00:02:20)
The Miller Makeovers (00:03:44)
Road Trippin' with the Millers (00:02:48)
Don't Suck Venom (00:02:18)
Getting Out of a Sticky Situation (00:02:42)
I Am Pablo Chacon (0:01:38)
Rollin' in the RV (00:01:53)

Behind the Scenes: Livin' it Up with Brad (1.78:1; 1080p/24; 00:03:46)
Behind the Scenes: When Paranoia Sets In (1.78:1; 1080p/24; 00:03:16)
Deleted Scenes (2.35:1; 1080p/24; 00:16:18)
Gags & More Outtakes (2.35:1; 1080p/24; 00:03:01)
The Definitive Word
Overall:
[Rating:4/5]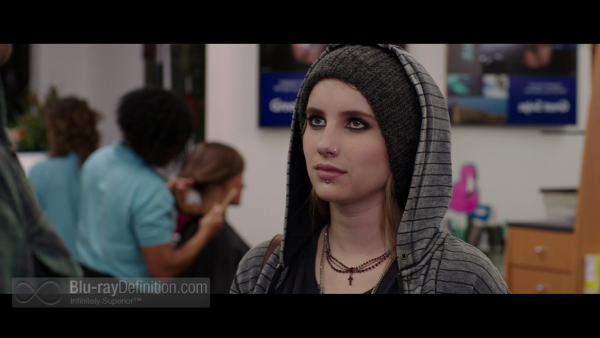 A brilliant comedic performance from Jennifer Aniston, comedy just raunchy enough to be a little dangerous, and a sense of belonging amongst big-hearted outcasts make We're the Millers a winner.
Additional Screen Captures
[amazon-product]B00GGF445U[/amazon-product]
[amazon-product]B00BEIYN3M[/amazon-product]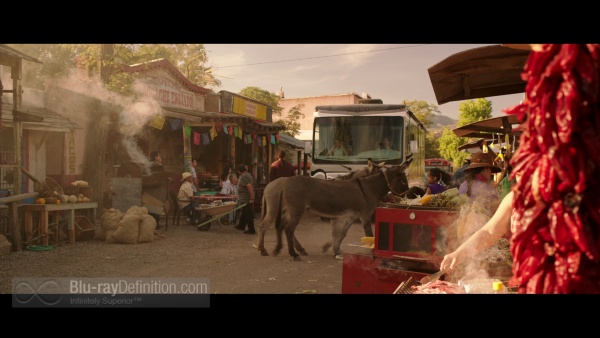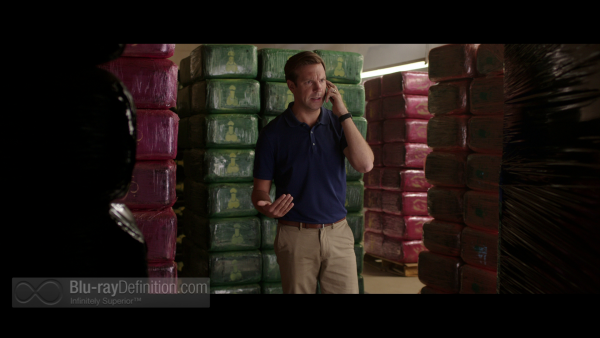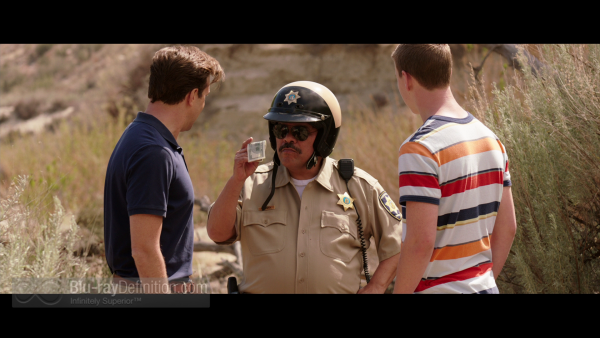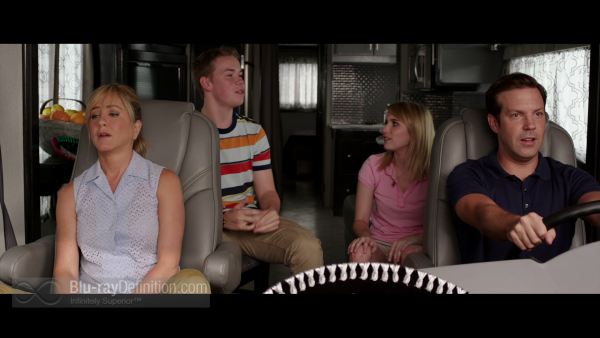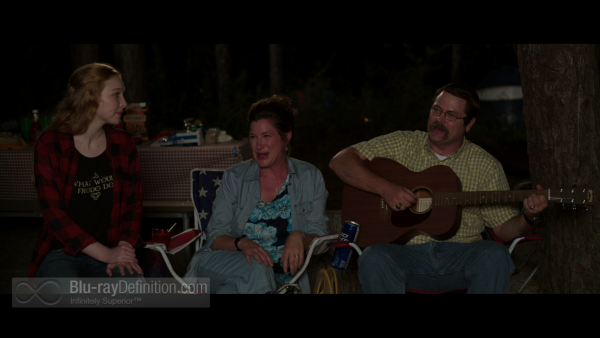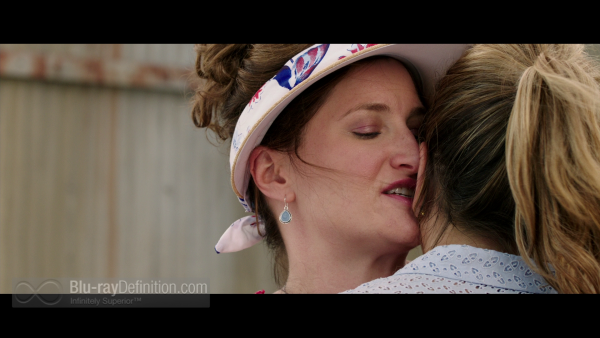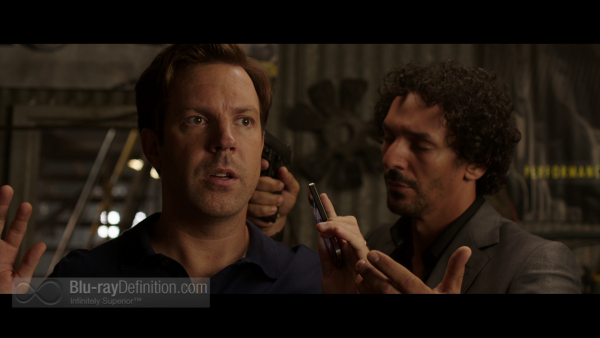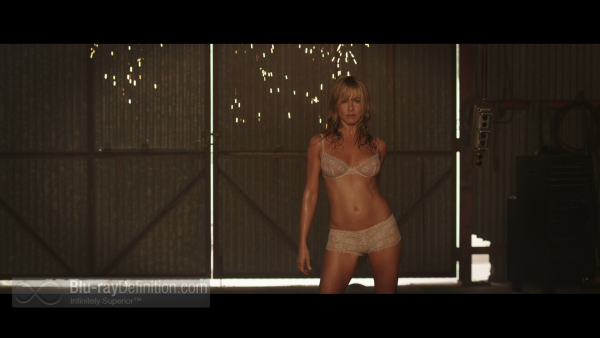 [amazon-product]B00GGF445U[/amazon-product]
[amazon-product]B00BEIYN3M[/amazon-product]