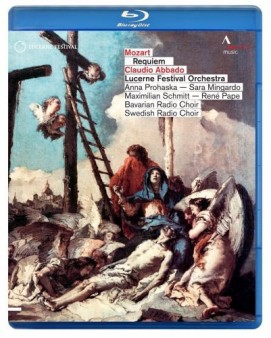 – –

The Performance
[Rating:4.5/5]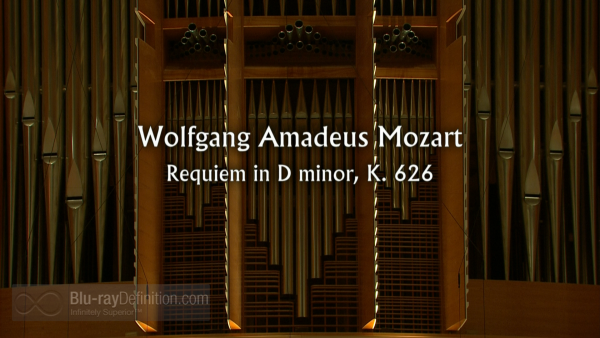 The Lucerne Festival Orchestra has been ageless conductor Claudio Abbado's hand-picked band since 2003, enabling festival attendees to hear some of the best symphonic players in the world, all under one roof. This August 2012 performance consisted of a single work, the Mozart Requiem in D minor, K.626. As the Requiem was left unfinished at the time of the composer's untimely death in 1791, there are a number of performing versions that have been "completed" by other composers. The Franz Beyer version is used here except for the Sanctus that was completed by musicologist Robert Levin.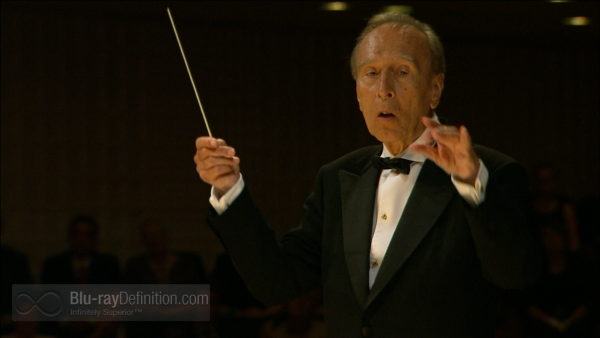 Without fail, maestro Abbado manages to deliver new insights into familiar works at every turn and this performance proves to be no exception.  Abbado's tightly controlled dynamics allow  small details of this score to be clearly heard. While his pacing is deliberate, it is far from ponderous as has been the case in some previous renditions of this sacred work. The sense of drama, inherent in a composition about death and resurrection, is done full justice. The two choruses from different countries are seamlessly coordinated. The soloists, with the exception of bass Rene Pape, may be unfamiliar to many viewers. Soprano Anna Prohaska has a pleasant if slightly reedy voice, alto Sara Mingardo turns in an authoritative performance, and young Maximilian Schmitt has the nearly perfect spinto tenor appropriate for the Mozartean vocal line.
Video Quality                                                                                               
[Rating:4/5]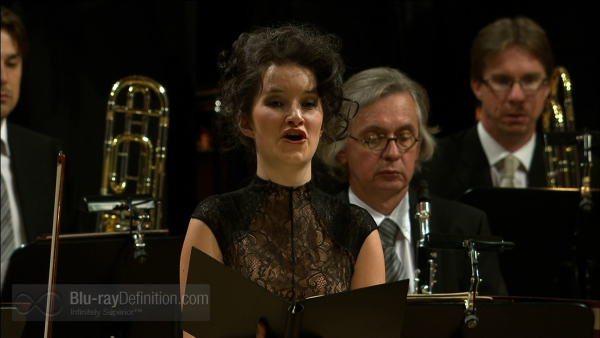 Video director Michael Beyer has a true gift for bringing the live experience into our homes with camera work that captures the ebb and flow of performance.  Detail and color are superb. At the end of the performance, Abbado clutches his chest, stands immobile with baton looking heavenward, as if giving a reverential nod to the composer himself. Brilliant!
Audio Quality
[Rating:4/5]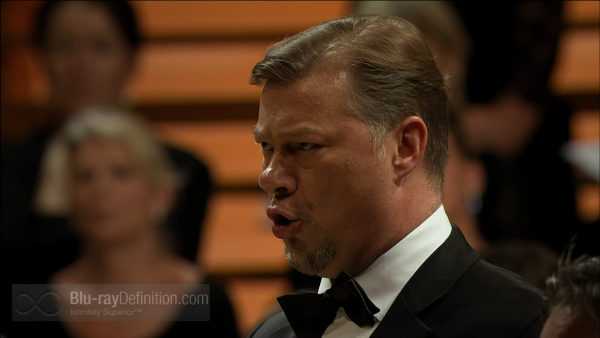 The soundstage is primarily upfront with a touch of hall ambience in the surround version that is missing in the two-channel alternative. Voices are clearly captured and balances on stage are quite natural.
Supplemental Materials
[Rating:1/5]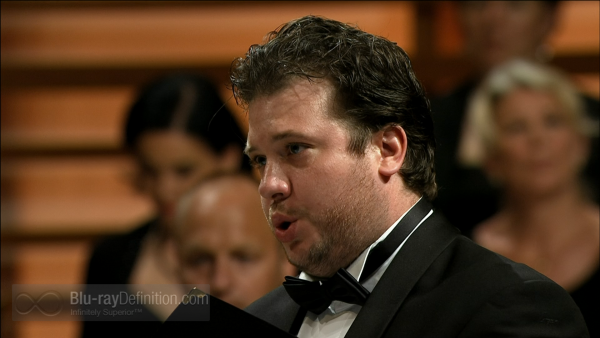 Trailers and a small program booklet.
The Definitive Word
Overall:
[Rating:4/5]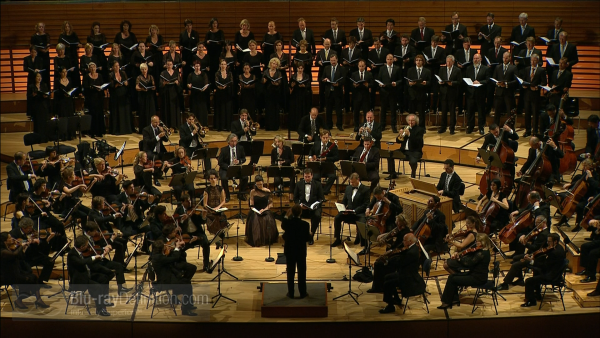 This is the Blu-ray premiere of a work that has seen a number of standard-definition releases. Nearly every major maestro of the latter half of the 20th century has tackled this work, including Sir Georg Solti, Karl Bohm, Leonard Bernstein, and Sir Colin Davis. All of these previous performances also feature stellar casts and for those who love this work (and I am certainly a member of that club), it is difficult to choose among them. From the standpoint of musical leadership, this new Abbado/Lucerne Festival disc is hard to beat and has the added advantage of superior sights and sounds.
Additional Screen Captures
[amazon-product region="uk" tracking_id="bluraydefinit-21″]B00DGOBQ5K[/amazon-product]
[amazon-product region="ca" tracking_id="bluraydefinit-20″]B00DGOBQ5K[/amazon-product]
[amazon-product]B00DGOBQ5K[/amazon-product]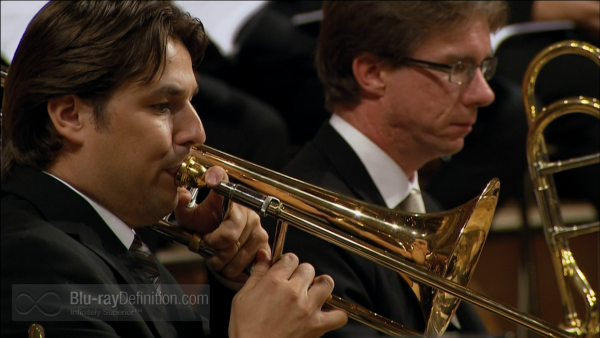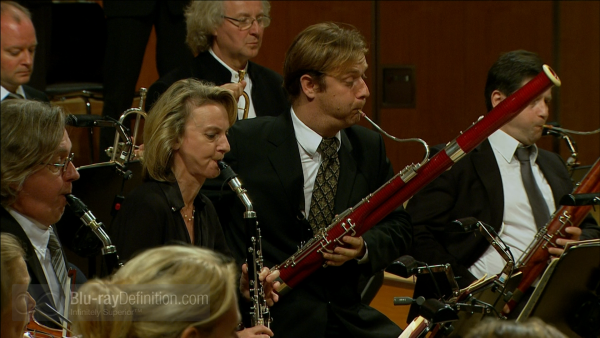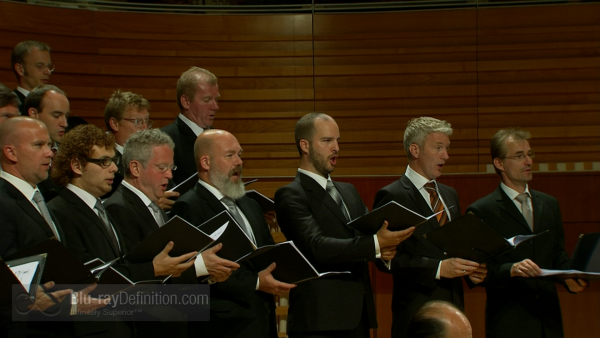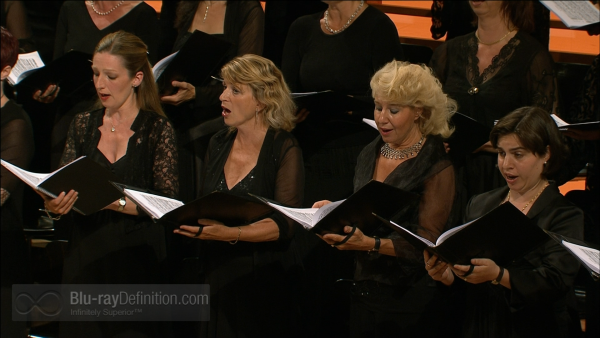 [amazon-product region="uk" tracking_id="bluraydefinit-21″]B00DGOBQ5K[/amazon-product]
[amazon-product region="ca" tracking_id="bluraydefinit-20″]B00DGOBQ5K[/amazon-product]
[amazon-product]B00DGOBQ5K[/amazon-product]