– –
The Series
[Rating:3.5/5]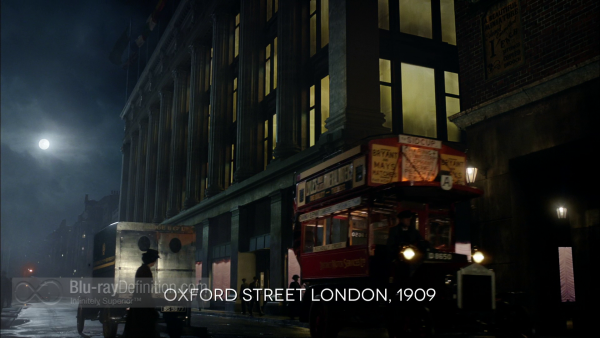 With the success of Downton Abbey, it's obvious that British television keeps looking for that next big costume drama hit, and Mr. Selfridge is another entry in the ongoing attempts. From ITV, the docudrama is a highly stylized telling of the real-life American businessman Harry Gordon Selfridge (Jeremy Piven; TV's Entourage; Pirates! Band of Misfits) who opened the famous department store Selfridge & Co. in London, bringing an almost Ringling-style showmanship to the normally staid culture. Of course, this is more that a simple biopic, so the creators find ample situations to fill in the blanks, and fill the imaginations of viewers, with salacious affairs. Selfridge has an eye for various young women, his wife Rose (Frances O'Connor) finds herself a struggling young artist she has a dalliance with, and, of course, there's the scandalous, and somewhat dangerous Lady Mae (Katherine Kelly), who keeps her own young lover, and whose intentions toward the Selfridges are never quite clear. The workers get their screen time as well, just as in Downton Abbey, so salesgirl turned senior assistant Agnes Towler (Aisling Loftus), has her own woeful domestic issues and flirts with workplace romance, while other department store heads try to keep their extramarital affairs hidden, lest they lose their much-needed work.
The most compelling parts about this series, which really revolves around the charisma of Piven as the audacious Selfridge, are the set and costume designs of the period. Lavish, detailed, and wholly luxuriant, they transport us into a different era effortlessly, even as the world of Mr. Selfridge seems somewhat limited in scope. We are basically kept within the confines of the department store, the Selfridge home, and the occasional jaunt to a haughty parlor for smalltalk.
The cast do bring this series alive marvelously, making us believe in and care about all of the characters, from the richest of the upper class to the poorest of the store workers. This is helped along by the writing, which is witty and heartfelt. In one particular scene, Harry Selfridge journeys to Agnes Towler's residence to convince her back to work after her drunkard father embarrassed her at the job. In this one scene, the writers give us a chance to see the different worlds of the two classes, a further look into the rags to riches tale of Mr. Selfridge, and deal with domestic violence. It's moving and brilliantly executed, but only too infrequent in a series that too often relies on its looks and the overpowering character of Selfridge and his portrayal by Piven.
Video Quality
[Rating:4/5]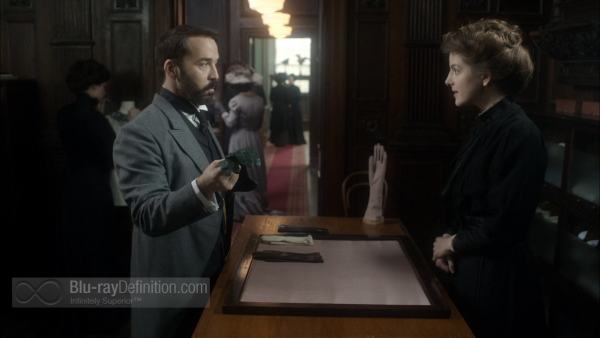 Mr. Selfridge was shot in HD with the Arri Alexa Plus camera and arrives on Blu-ray with a solid AVC/MPEG-4 1080p encodement from PBS. We get a good bit of detail with a relatively clean image, nice shadow details, and only the occasional hint of digital anomalies such as noise and some slight banding.
Audio Quality
[Rating:3.5/5]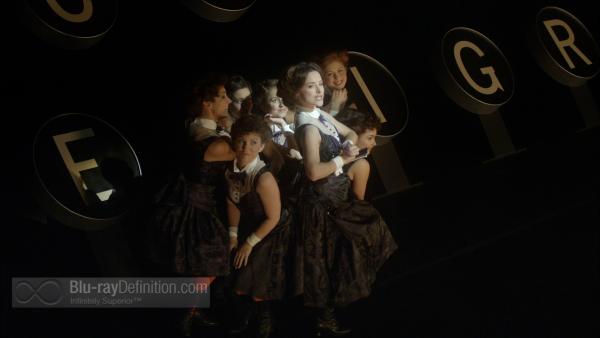 An English DTS-HD Master Audio 2.0 stereo (48kHz/16-bit) mix is the sole audio track on offer here. It has clean dialogue and a good bit of stereo panning of sound effects, which sound life-like enough given the material at hand.
Supplemental Quality
[Rating:0.5/5]
A behind the scenes featurette (1.78:1; 1080p/24; 00:26:12) is the sole extra included. It provides interviews with the crew and some looks at the production and snippets from the series.
The Definitive Word
Overall:
[Rating:3.5/5]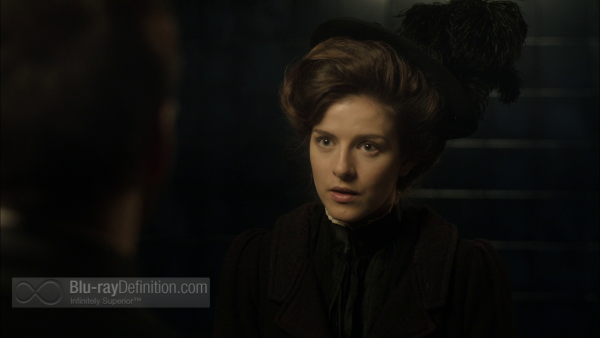 Mr. Selfridge, a series that delves into the early days of London's famous Selfridge's department store and the man who built it, tackles the costume period-soap drama segment that has become so popular on British television of late. While it has its moments, it could have been ironed out just a bit more to make it even better. It's still more than worth sitting through, however.
Additional Screen Captures
[amazon-product]B00BVYKX7O[/amazon-product]
[amazon-product]B00B62RC4I[/amazon-product]
Purchase Mr. Selfridge on Blu-ray at CD Universe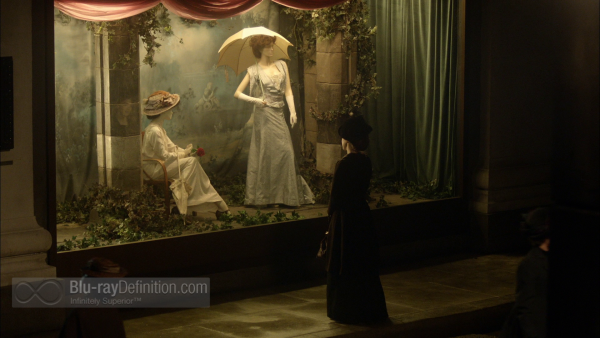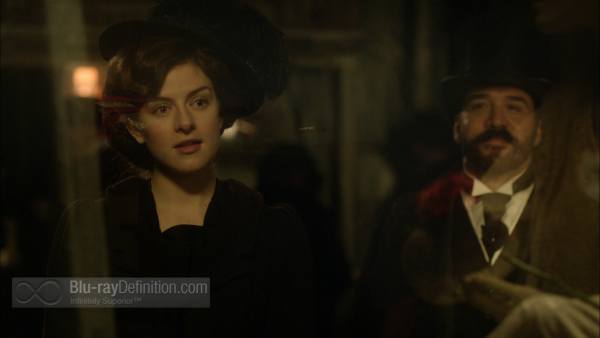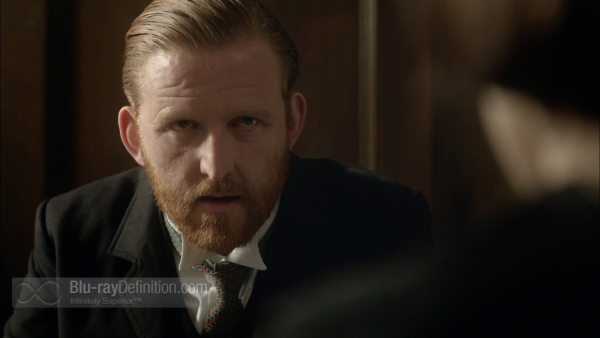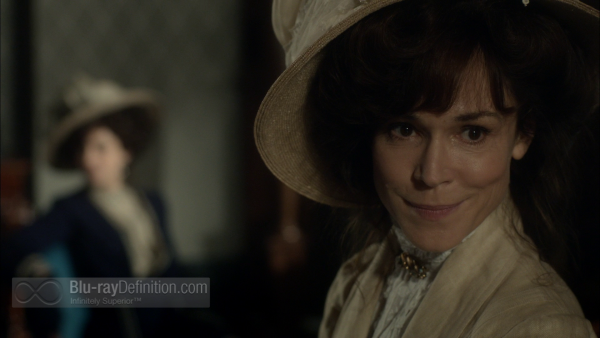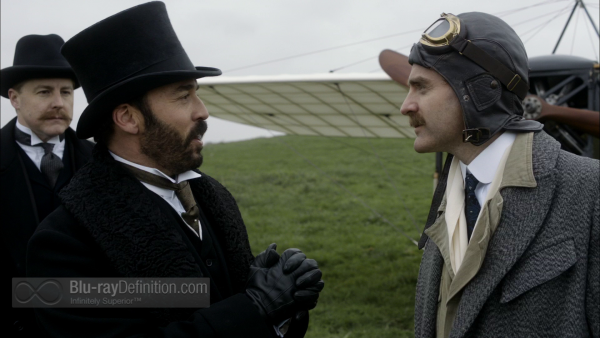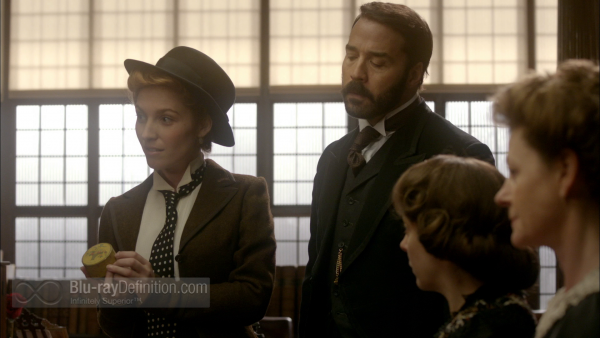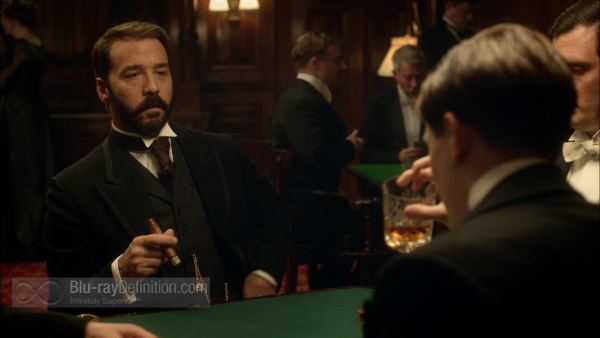 [amazon-product]B00BVYKX7O[/amazon-product]
[amazon-product]B00B62RC4I[/amazon-product]
Purchase Mr. Selfridge on Blu-ray at CD Universe