– –

The Film
[Rating:3/5]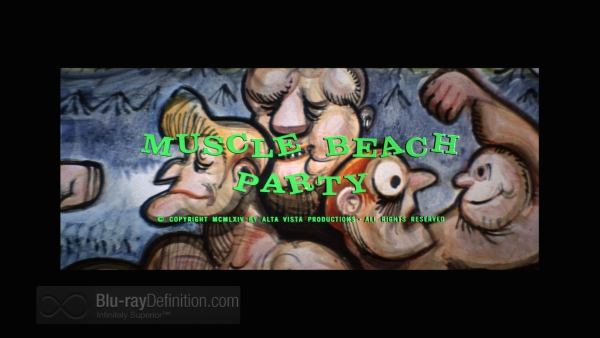 During the heyday of the 1960s, American International Pictures made seven "beach" movies aimed directly at its rock-and-roll crazed young audiences. Analogous to today's Step Up series, these films featured the music and dances of the era, with casts that were easy on the eyes, and with very simple storylines. Muscle Beach Party, the second in this series, was directed by William Asher who also was behind the camera in four other entries.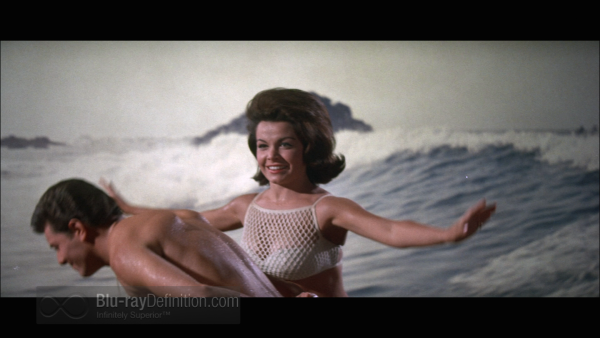 Frankie (Frankie Avalon) and Dee Dee (Annette Funicello) with their entourage head for Malibu Beach for another day of fun in the sun,  sand, and surf. After a few choruses of "Surfer's Holiday," the groups' convoy of classic cars hits the beach. After bunking down for the night, the gang goes for waves that look pretty tame by my ex-surfer standards and ends up with not a hair out of place.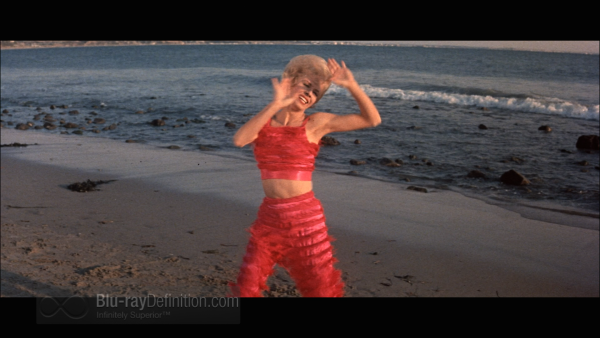 Soon they find out that Jack Fanny (Don Rickles), a character based on legendary body builder Jack LaLanne, and his muscle-bound crew have appropriated half of the public beach. Johnny (John Ashley) finds out the hard way that you just don't mess with these big guys. Off-shore, big operator S.Z. Matts (Buddy Hackett) and wealthy young widow, Contessa Juliana, "Julie" (Luciana Paluzzi) are constructing huge business ventures. Julie has a crush on body builder Flex Martian (Peter Lupus), "Mr. Galaxy," and she helicopters to the beach to get a better look at him. S.Z. makes an offer to Jack for Flex's contract in exchange for a chain of "Jack Fanny Gyms," but the latter must get the approval of his silent partner, Mr. Strangdour, "the strongest man in the world" (Peter Lorre).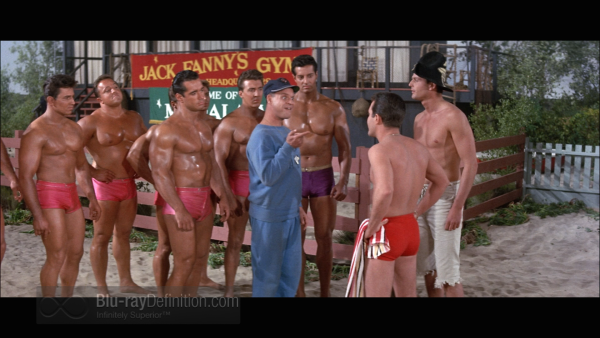 More surfing and more music follow as Frankie and Dee Dee's romance hits the rocks: she wants commitment and he wants freedom. Complications arise when Julie meets and falls in love with Frankie as he croons "A Boy Needs a Girl." Being persistent, she goes to Cappy's Surf Club run by the man himself (Morey Amsterdam) and offers Frankie a recording contract, his own label, and the surf of his dream. Meanwhile, Dee Dee is steamed.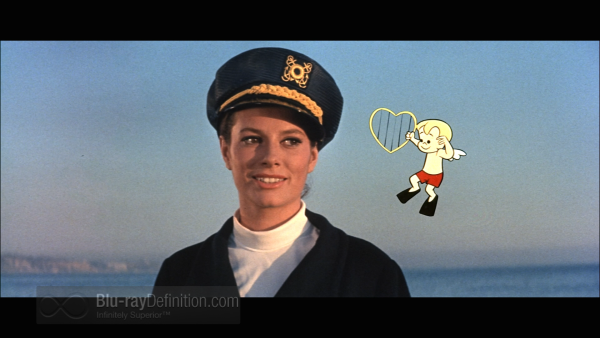 As you might expect, the ill will between the muscle men and the surfers erupts into a knock-down-drag-out fight before everything gets settled. In the best "beach movie" tradition, there are no surprises at this film's finale, as the sun sets on the Pacific and the surfers, with their best girls by their sides, go off into the warm California night.

Video Quality
[Rating:3.5/5]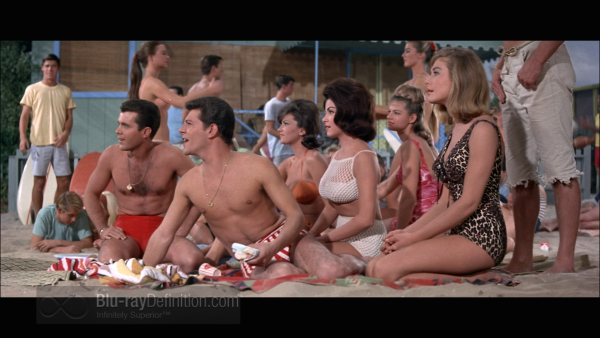 With a few exceptions, the visuals are pretty crisp and clear, the colors vibrant, and the surfer sequences evocative (of course it is very obvious that our stars' surfing sequences are filmed in front of a simulated background). Camera work directed by Harold Wellman conveys the zeitgeist of beach music and the animated twisters on the dance floor with aplomb.

Audio Quality
[Rating:3.5/5]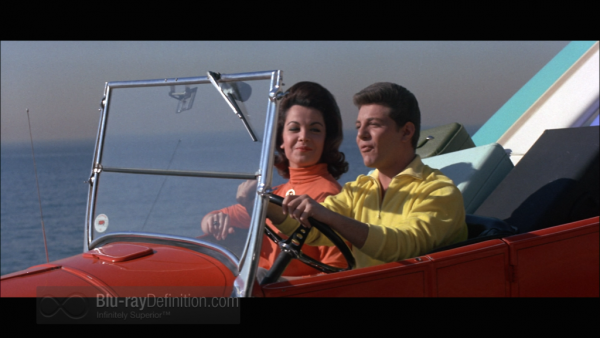 This mono soundtrack is typical of its era with some obvious compression. Some of the vocal tracks have a different acoustic, probably as they were dubbed-in studio recordings. Les Baxter's peppy, upbeat score is well conveyed while the dialogue is very clear.

Supplemental Materials
[Rating:0/5]
No extras here.

The Definitive Word
Overall:
[Rating:3/5]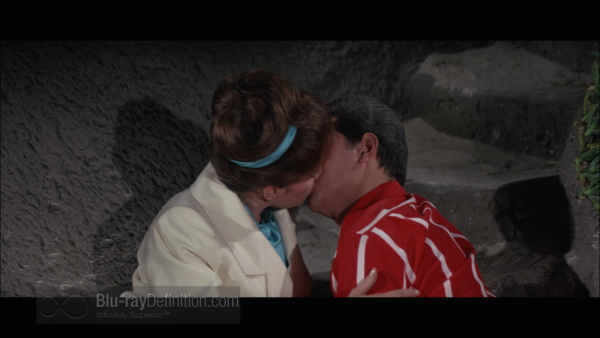 Beach movies were supposed to be fun and this one certainly fills that bill. Remember that most of these films were targeted at the "drive-in" audience where what happened on the screen might have been less exciting than what was going on in the cars. Muscle Beach Party conveys the essence of such films and for extra credit gives us Stevie Wonder's film debut and Dick Dale and the Deltone's pulsating guitar work. So just kick back in your flip flops, baggies, and Hawaiian print shirts, sip on an appropriate beverage and enjoy.
 Additional Screen Captures
[amazon-product]B00R5TAX9C[/amazon-product]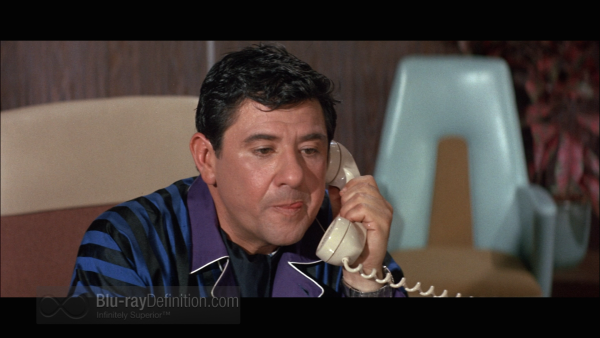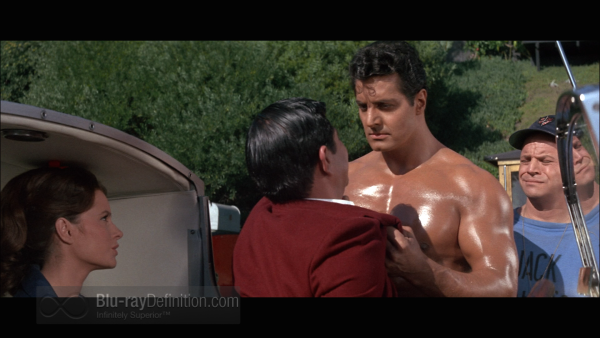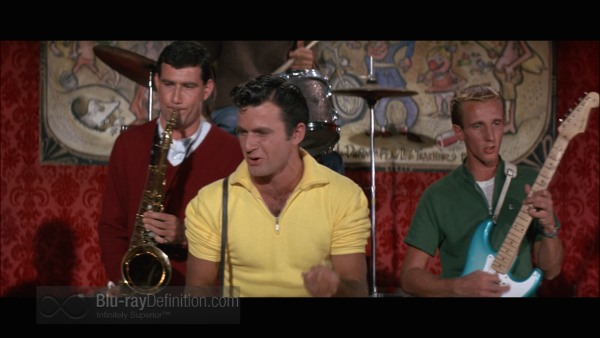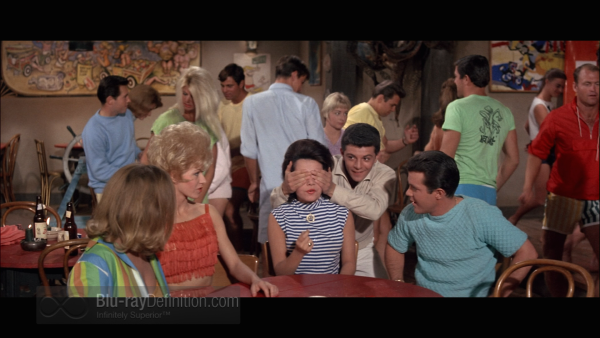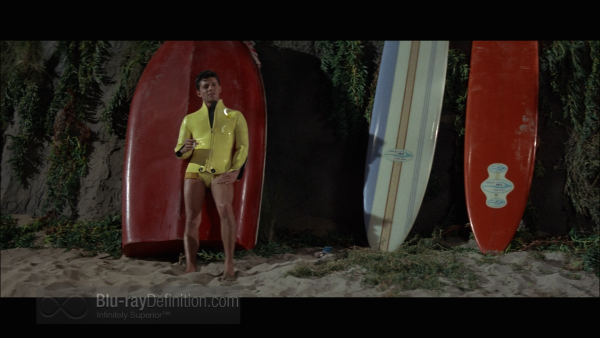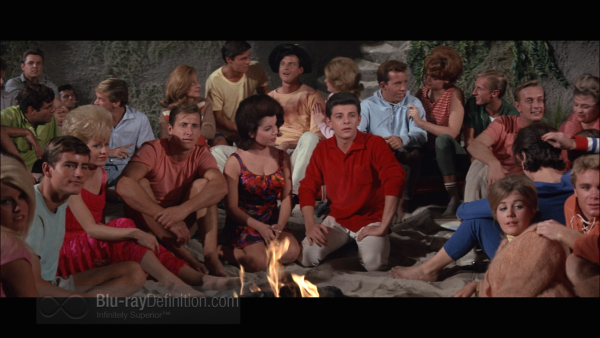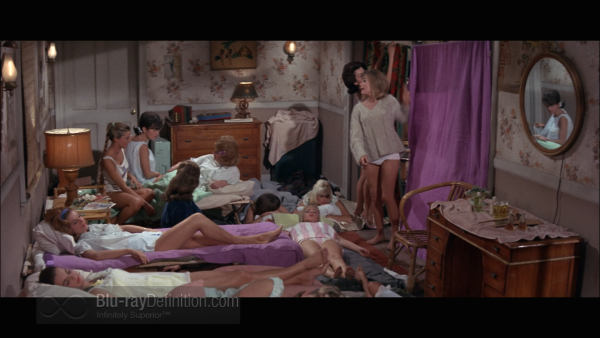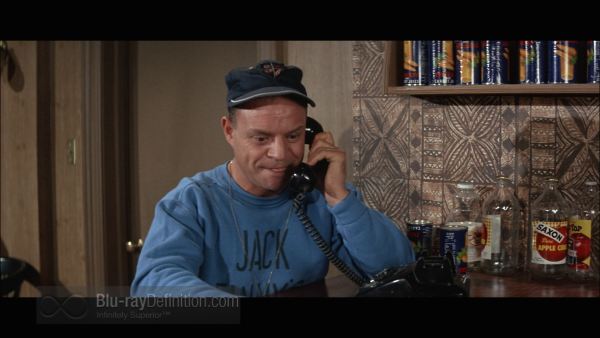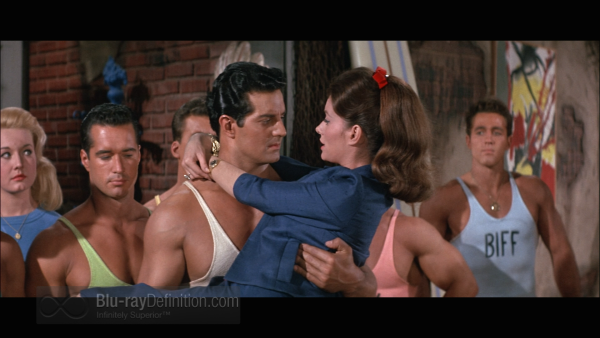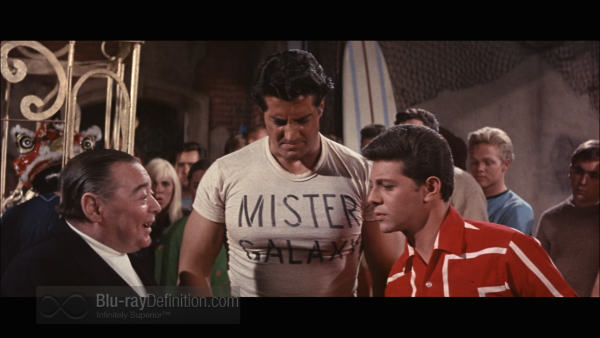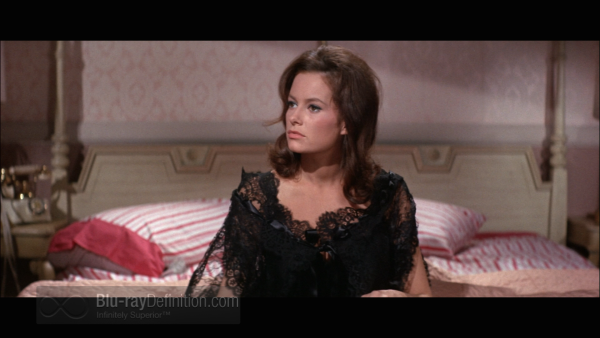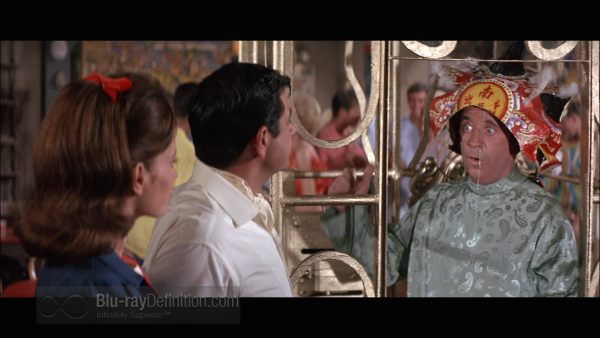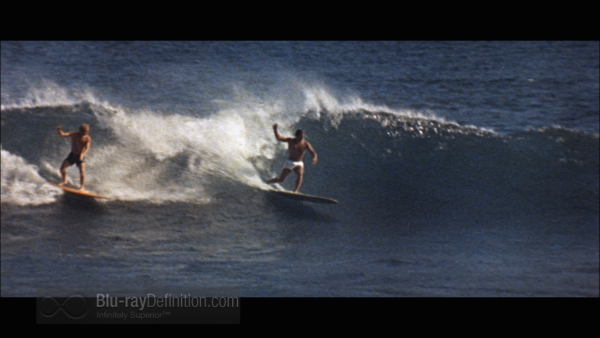 [amazon-product]B00R5TAX9C[/amazon-product]