– –

The Series
[Rating:5/5]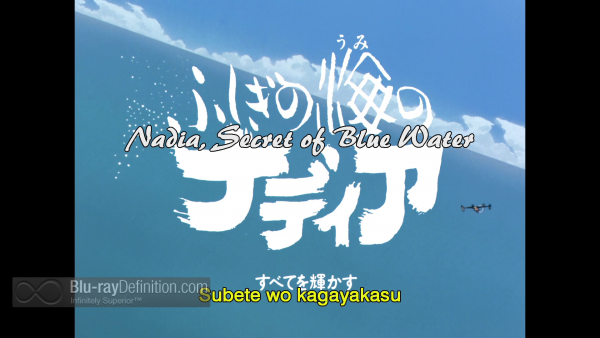 Nadia – The Secret of Blue Water (ふしぎの海のナディア) is an OVA anime series that started its life as a concept by the great Miyazaki Hayao (Castle in the Sky; Ponyo) for Toho and NHK. Directed by Anno Hideaki and Higuchi Shinji, the series is a fantasy/sci-fi adventure loosely based on Jules Vernes' 20,000 Leagues Under the Sea. It follows the adventures of two fourteen-year-olds, the French inventor Jean and the mysterious beauty Nadia, who meet at the Eiffel Tower during the 1889 World's Fair and soon become embroiled in a worldwide plot in which the fate of the world hangs in the balance. And it is all somehow related to a shining blue jewel Nadia possess known as Blue Water.
Jean, who instantly falls in love with Nadia the moment he sees her, is an inquisitive young man with full faith in science. Nadia, meanwhile, is mysterious, suspicious, and somewhat selfish. The two meet on the Eiffel Tower while Nadia is alone with her pet baby white lion, King, and is suddenly attacked by a trio of villains trying to steal her Blue Water. It sets off a chain of events that will send Jean and Nadia on various adventures together, including ending up aboard the Nautilus, a submarine headed by Captain Nemo, powered from technology by the advanced but lost civilization of Atlantis, and battling an evil group, Neo Atlantis and their leader Gargoyle.
Eventually, Jean and Nadia will become friends with the first three who were chasing them, the fiery redhead Grandis and her two minions Hanson and Sanson, and even befriend a little four-year-old orphan girl, Marie.
The series is a fascinating and well plotted arc that captures you from the very beginning, holding your attention for all thirty-nine of its beautifully animated episodes. While at first it is difficult to understand what the pie-eyed Jean sees in the somewhat irascible Nadia – the two appear to have nothing in common at all – just like in life, the story unfolds, revealing changes in Nadia and even Jean as the two youngsters mature in the face of the challenges they are forced to face.
Even as the series hurtles towards some ominous conclusion, we never get the sense of overwhelming doom. The overriding feeling is always one of hope, friendship, and love, with just the right amount of humor mixed in at opportune moments.
Video Quality
[Rating:3.5/5]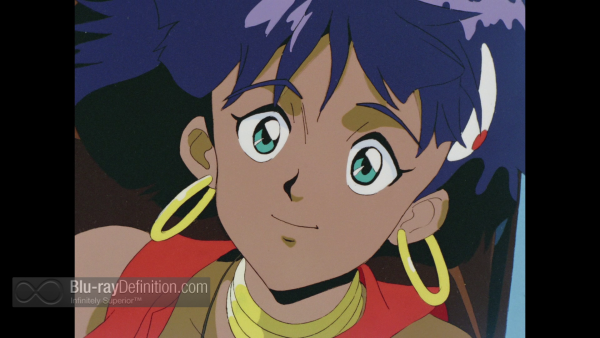 We get an AVC/MPEG-4 1080p encodement of Nadia: The Secret of Blue Water that is of varying quality. While at times a lot of the close-ups on the animated characters look crisp and clean there are just as many, if not more times where the image softens, blurs even, almost as if it has become out of focus a bit. Maybe this is due to the series' age or something else, but it keeps the transfer from reaching the upper echelons for a catalogue release, even taking its age into account.
Audio Quality
[Rating:3.5/5]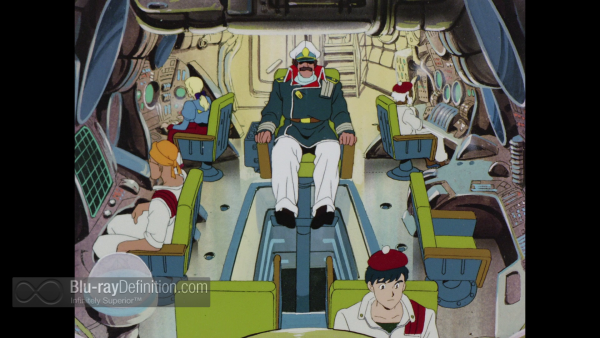 Japanese and English DTS-HD Master Audio 2.0 (48kHz/24-bit) audio tracks are available. They are both rather boxy and closed in, but they get the job done. The English dub and English subtitles are vastly different from one another. For example, early on when Jean's aunt talks to him about Nadia, in the Japanese track with subtitles, she refers to Nadia as a "colored girl" but in the English dub, it seems the PC police got to it, and she calls Nadia a "foreigner" and a "dark skinned Asian". There are other examples, but that should tell you just how far apart these are in conveying sentiment. I'd recommend sticking with the Japanese track, especially since the series in its entirety was dubbed so long after it was originally produced.
Supplemental Materials
[Rating:1/5]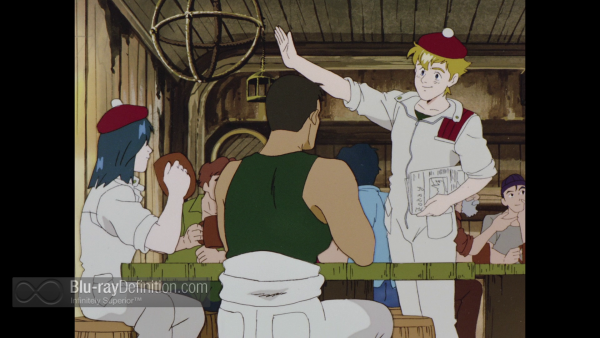 Nothing much here, unfortunately.
Clean Opening Animation
Clean Closing Animation
Japanese Promo (1.33:1; SD; 00:05:05)
Japanese Spot (1.33:1; SD; 00:00:32)
Sentai Filmworks Trailers
Disc Credits
The Definitive Word
Overall:
[Rating:3.5/5]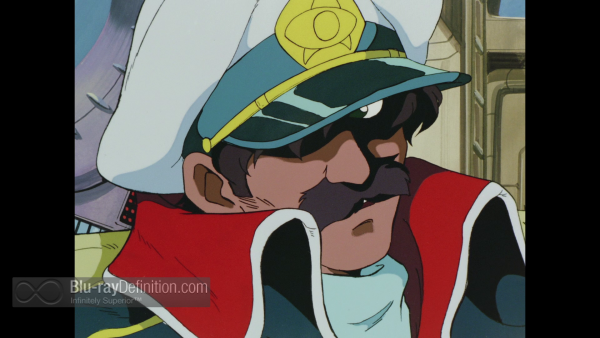 Nadia: The Secret of Blue Water is the sort of anime series that allows you to fall in love with it immediately and in new ways every time you watch it. Sentai Filmworks have done well to bring this one back on Blu-ray.
Additional Screen Captures
[amazon-product]B00GY71GHE[/amazon-product]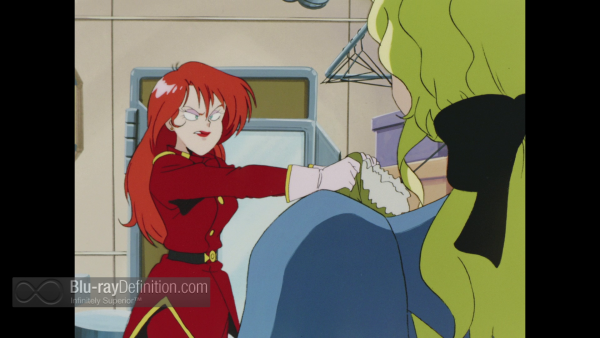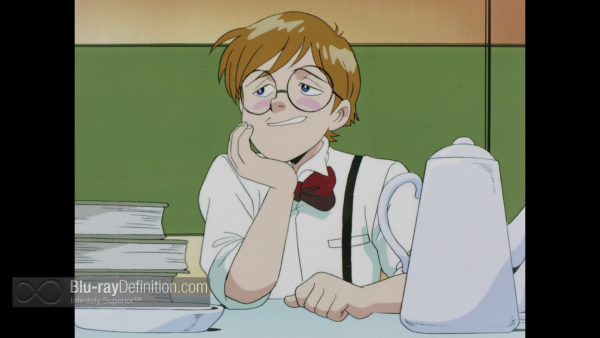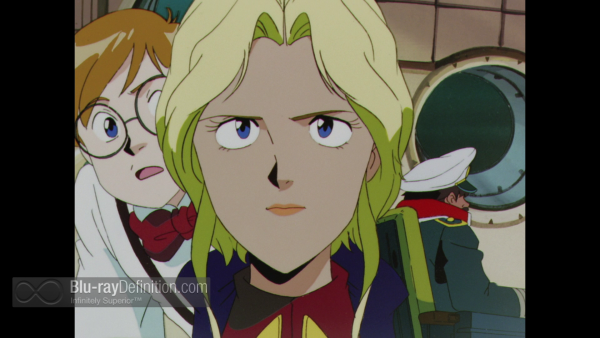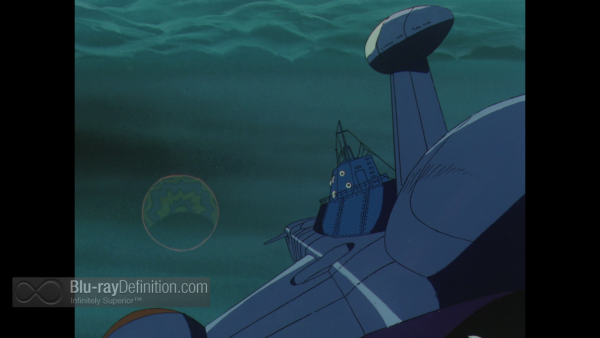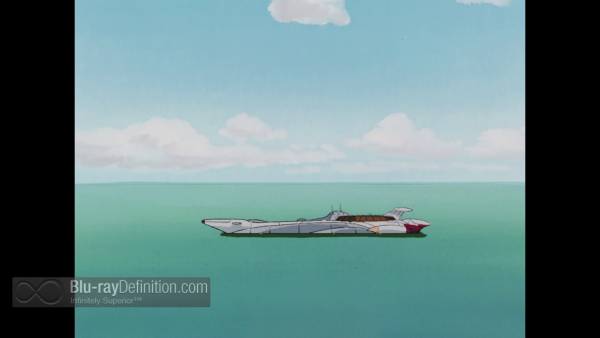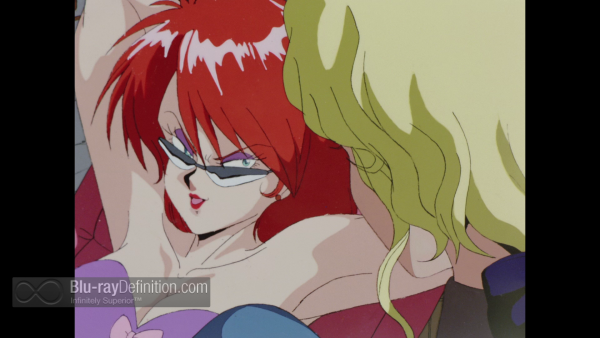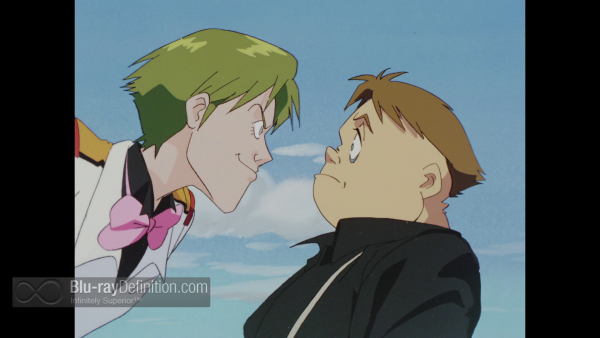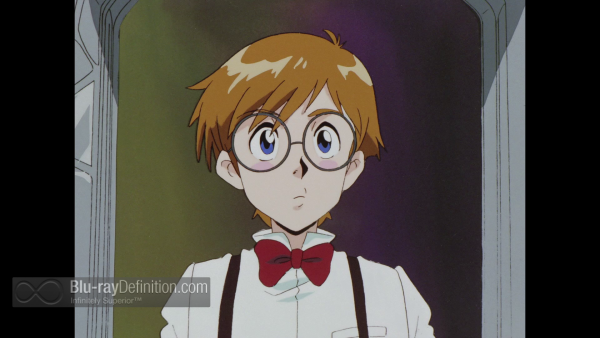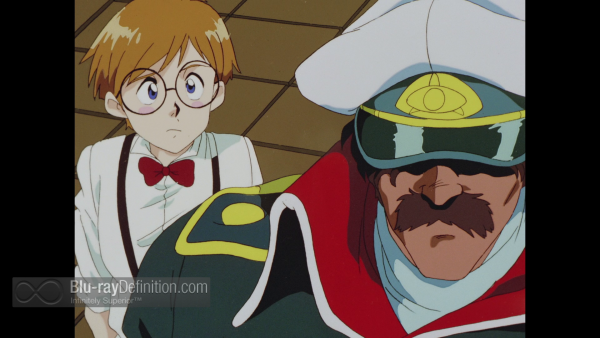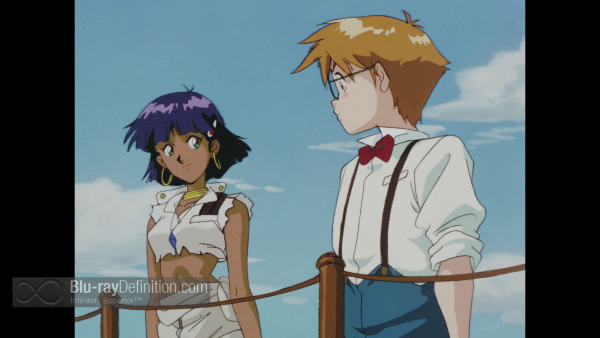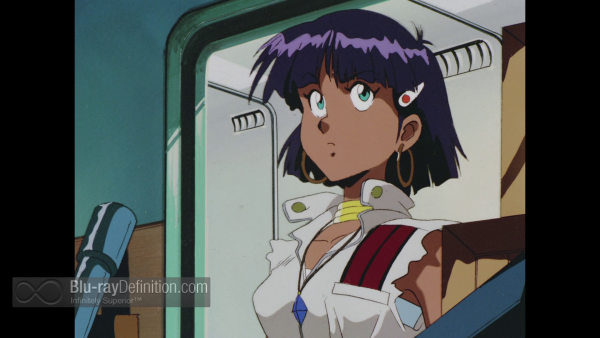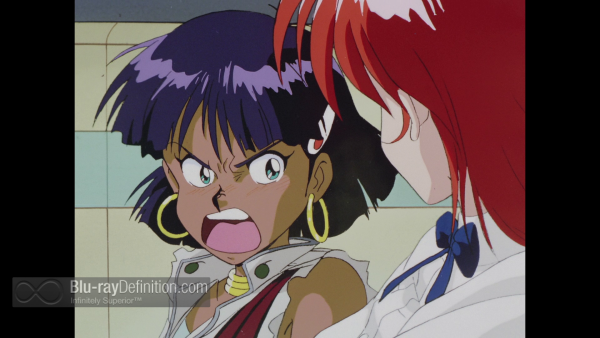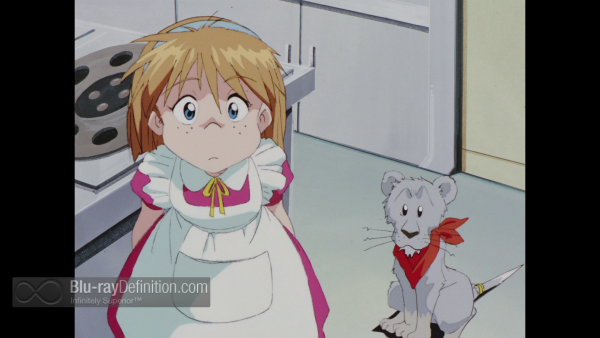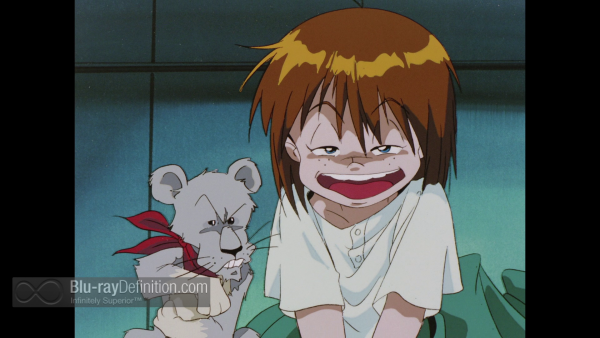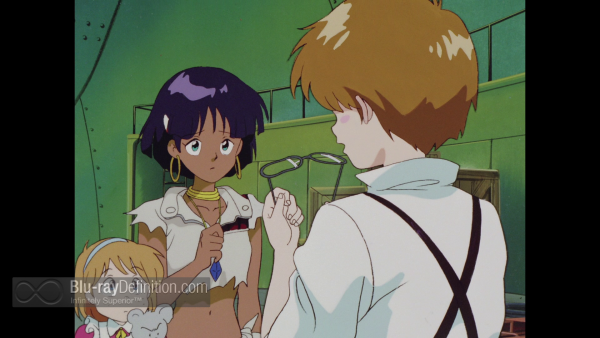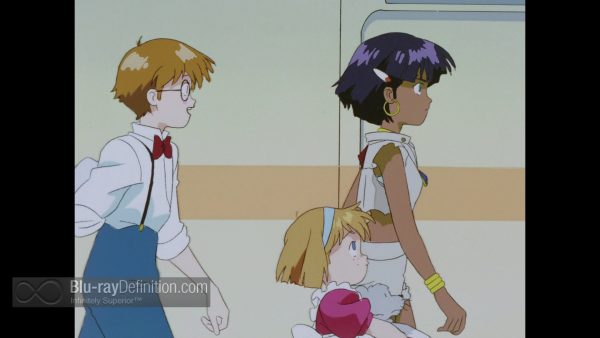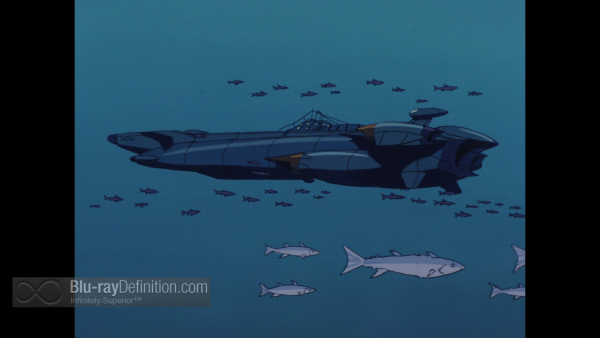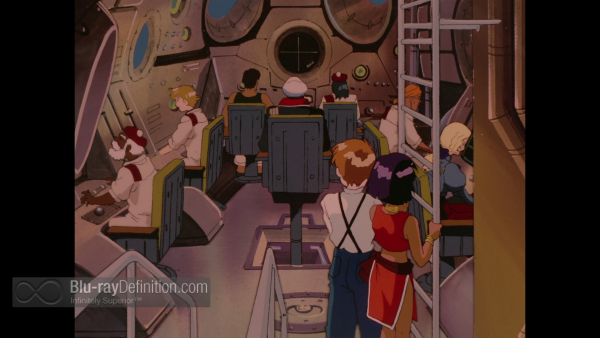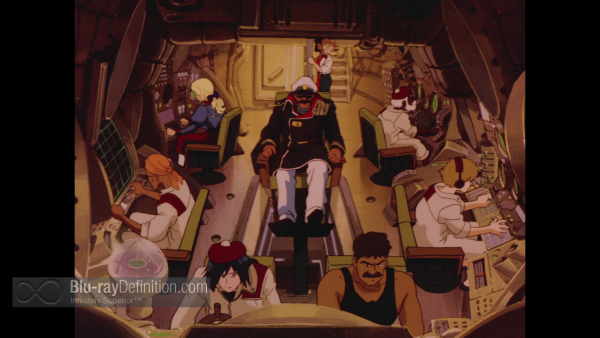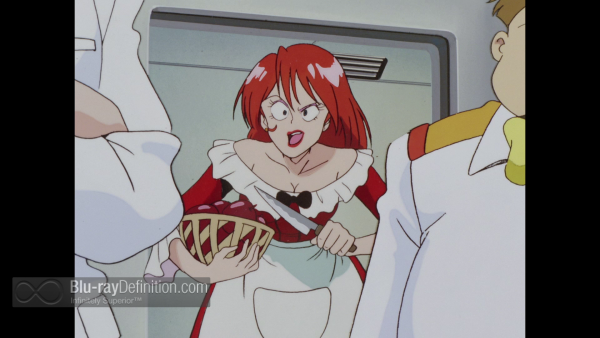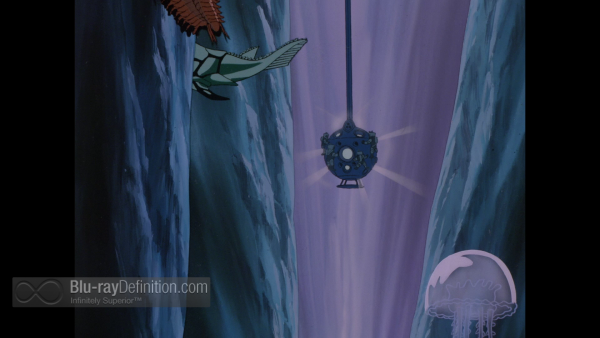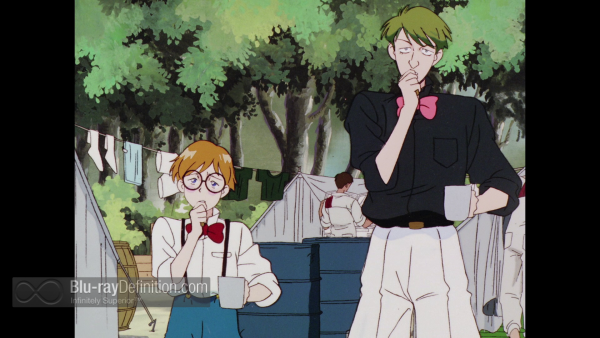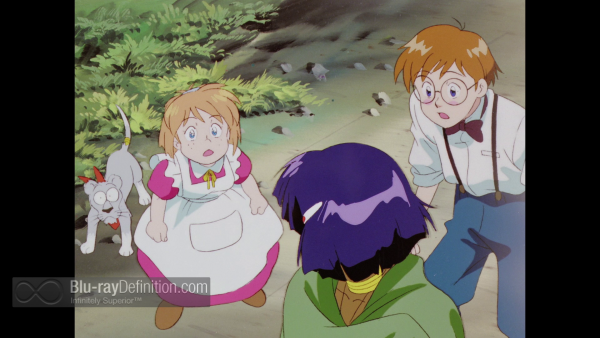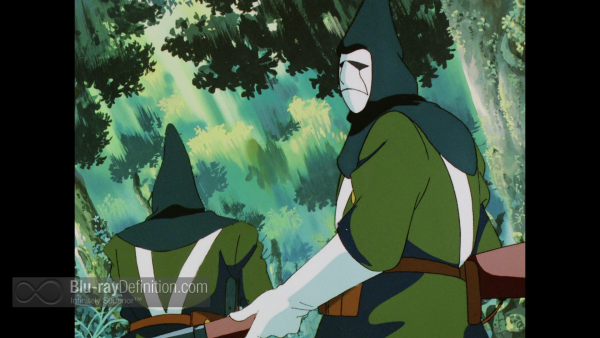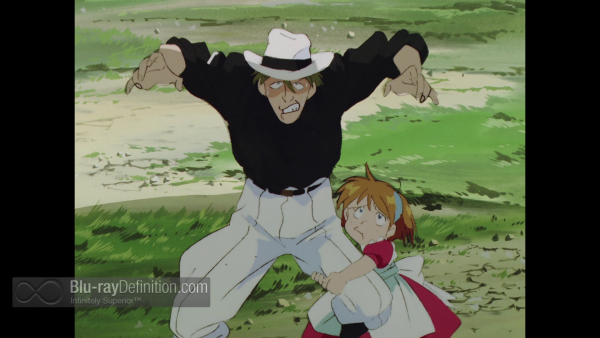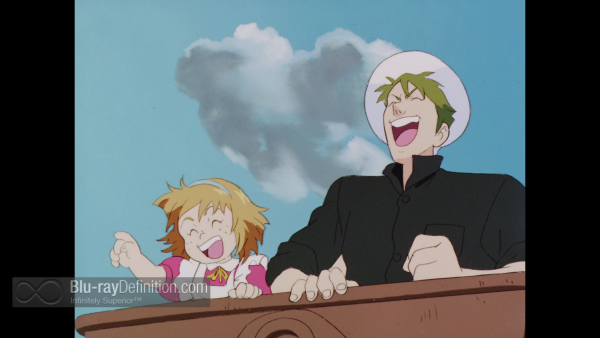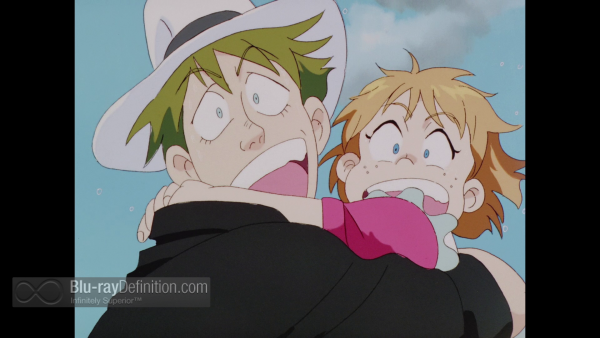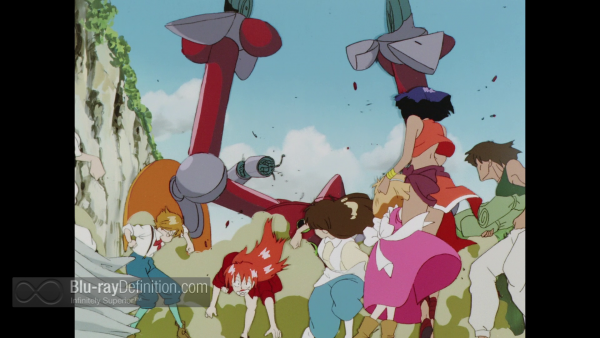 [amazon-product]B00GY71GHE[/amazon-product]