– –

The Film
[Rating:3/5]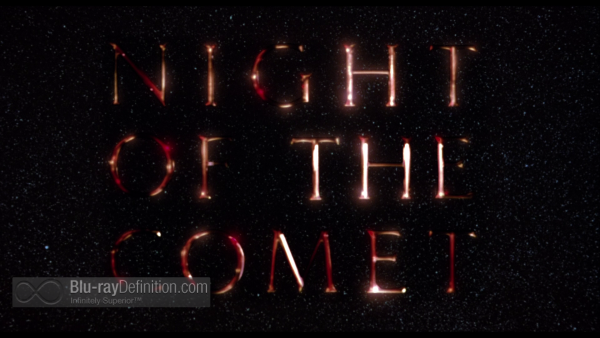 Writer/director Thom Eberhardt who since the 1990s has made his living directing in television created this campy 1984 teen disaster horror comedy, Night of the Comet. A sly nod to George A. Romero's zombie movies, Night of the Comet is an abashedly satirical post-apocalyptic sci-fi romp that ditches the expected heroes for a pair of normal teenaged Valley Girls breaking away from their Army Ranger dad to assert their independence, and boy do they get it.
When the two sisters, Regina and Samantha (Catherine Mary Stewart and Kelli Maroney) spend the night in steel-lined rooms, one in a movie theatre projector room, the other in a shed, they manage to escape the effects of a comet that passes by Earth and vaporizes everyone who was outside, including their overbearing stepmother Doris (Sharon Farrell). Anyone who wasn't vaporized immediately is turned into a violent, blood-thirsty, zombie. They are left on their own, sort of. They make their way to the local radio station where they meet up with a local trucker, Hector (Robert Beltran; Star Trek: Voyager). Meanwhile, a clandestine military group that has been living in an underground bunker and spying on the three survivors emerges and decides to take them captive. Apparently, they also need the two sisters in order to survive, but want one of them dead, fearing she may be contaminated by the comet.
Eberhardt's film is an easy mixture of comical one-liners ("C'mon Hector, the MAC-10 submachine gun was practically designed for housewives."), over-the-top zombie makeup, and serious drama, carried off by some fine character actors like B-movie favorite Mary Woronov and Geoffrey Lewis. One of the best set pieces in the film involves the sisters going on a shopping spree in a deserted department store to blow off some steam, set to a spot-on cover of "Girls Just Wanna Have Fun" that turns into a shoot-out and hostage stand-off with a group of survivors.
Even in the face of the tacky special effects (a red cast covers the skyline and it looks like a bad early-eighties silkscreen tee-shirt), the balance achieved by Eberhardt between the comedy sequences and the thrills and suspense makes Night of the Comet enjoyable. Despite being lacking in heavy, fast-paced action sequences, this one is appealing due to the two unlikely heroines and the surrounding cast of solid character actors.
Video Quality
[Rating:3/5]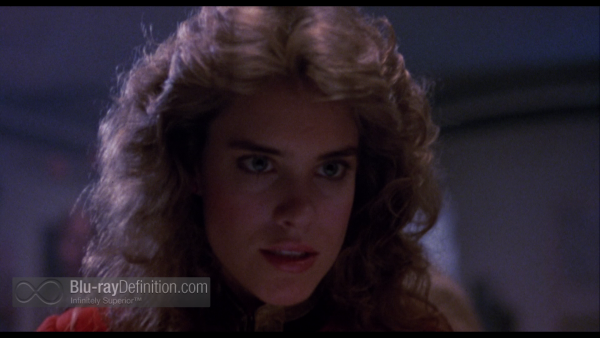 This AVC/MPEG-4 1080p encodement of Night of the Comet on Blu-ray was "transferred from original film elements by MGM" according to Arrow. It's soft, it has a thicket of grain, and it shows plenty of specks of source damage throughout the presentation. Colors look good, with natural flesh tones, but overall brightness could be a little stronger. This is hardly a stunning restoration, but it looks natural and certainly presentable given the material.
Audio Quality
[Rating:3/5]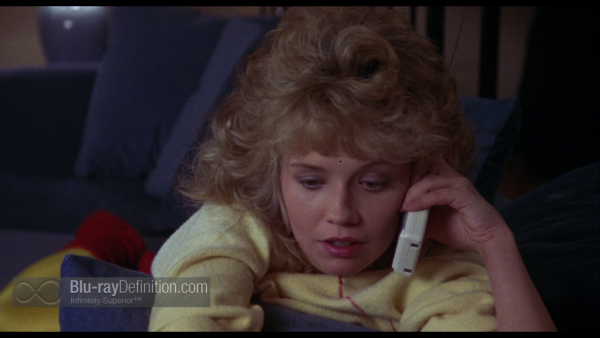 The disc menu lists the audio as "English Stereo" but in fact it is a monaural soundtrack provided in LPCM 2.0 (48kHz/24-bit). The sound is rather thin and edgy in the high end, especially when presenting that 80s, electronic-based new wave soundtrack. Dialogue is intelligible, but does have the slightest bit of clipping.
Supplemental Materials
[Rating:4/5]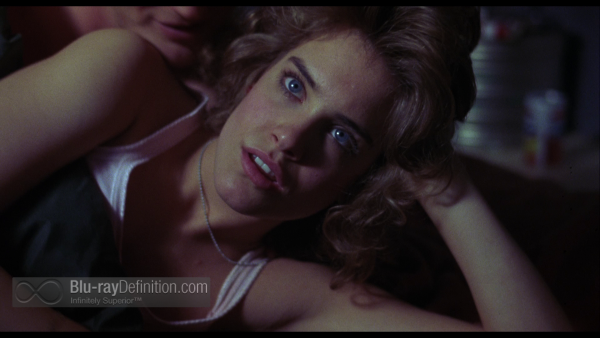 Commentary with Kelli Maroney and Catherine Mary Stewart
Commentary with Thom Eberhardt
Commentary with John Muto
Valley Girls at the End of the World (1.78:1; 1080p/24; 00:14:59) — Stars Kelli Maroney and Catherine Mary Stewart discuss their casting and the production experience. These separate interviews were both filmed by Red Shirt Pictures on 11th September 2013 in Los Angeles and New York City respectively.
The Last Man on Earth? (1.78:1; 1080p/24; 00:12:32) – Star Robert Beltran discusses his lengthy casting process. Filmed by Red Shirt Pictures on 5th August 2013 in Los Angeles.
End of the World Blues (1.78:1; 1080p/24; 00:09:54) – Star Mary Woronov looks back at her involvement in the movie. Filmed by Red Shirt Pictures on 18th June 2014 in Los Angeles.
Curse of the Comet (1.78:1; 1080p/24; 00:06:32) – An interview with makeup supervisor David B. Miller, filmed by Red Shirt Pictures on 20th August 2013 in Los Angeles.
Theatrical Trailer (1.85:1; 1080p/24; 00:01:15)
Reversible sleeve featuring original and newly commissioned artwork by Gary Pullin
Collector's booklet featuring new writing on the film by James Oliver illustrated with original archive stills and posters
The Definitive Word
Overall:
[Rating:3/5]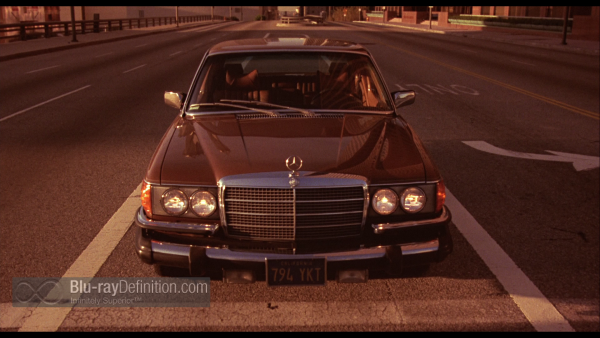 Genre fans who haven't normally enjoyed Night of the Comet might want to take a second look at this oddball cult horror flick. It slaps together a mixture of genres for something a little bit different and a whole lot silly.
Additional Screen Captures
[amazon-product region="uk" tracking_id="bluraydefinit-21″]B00KHSM9IQ[/amazon-product]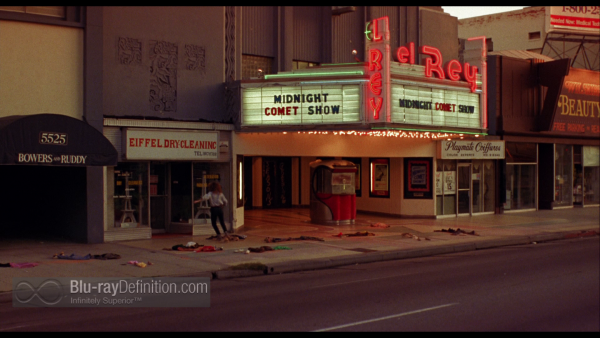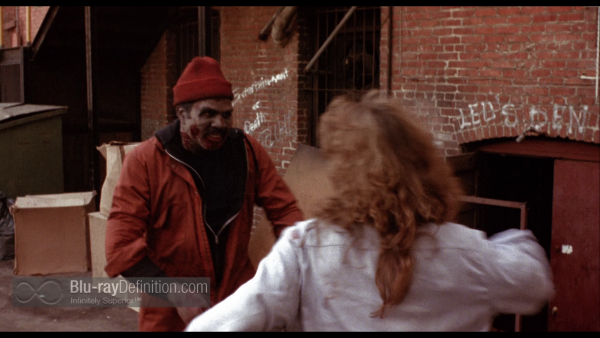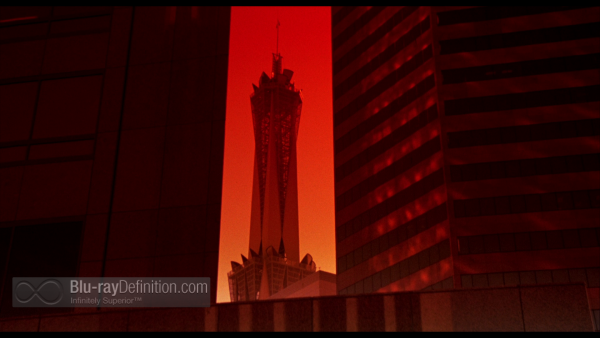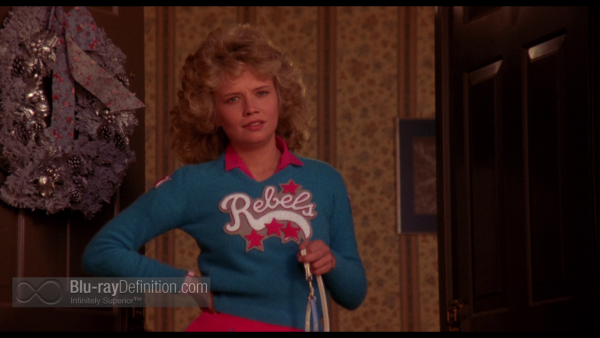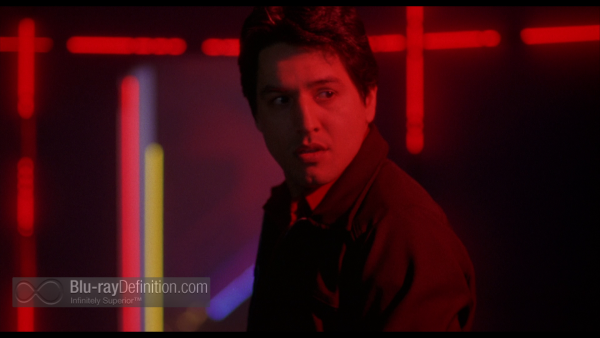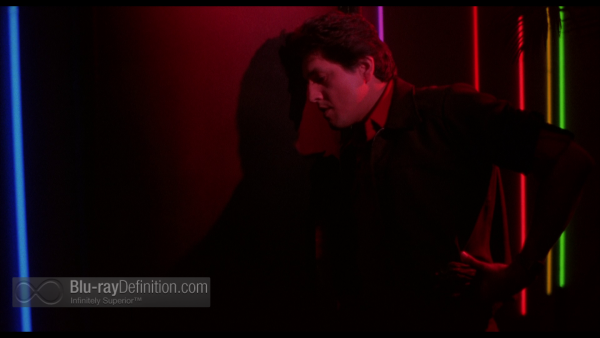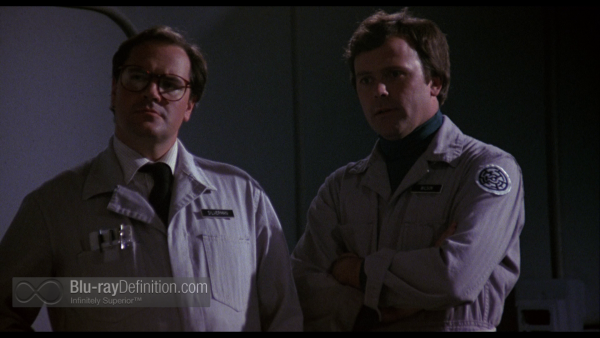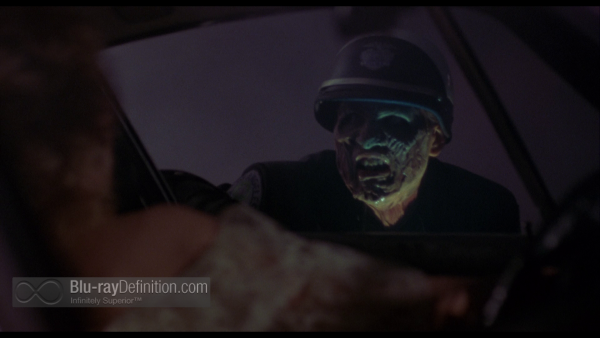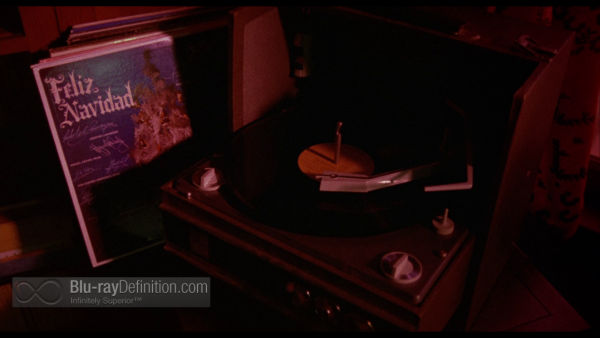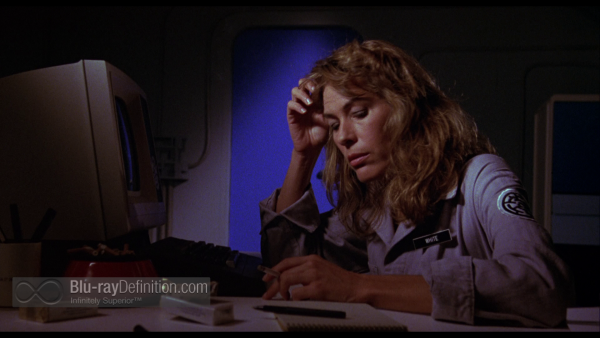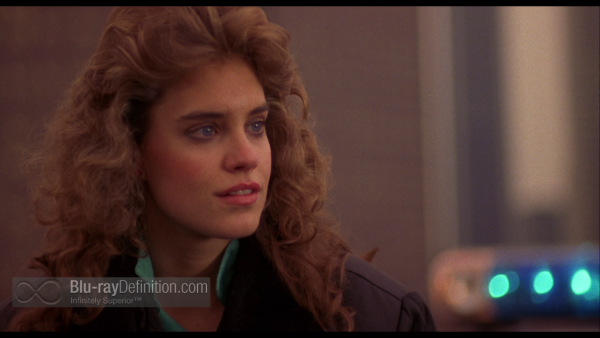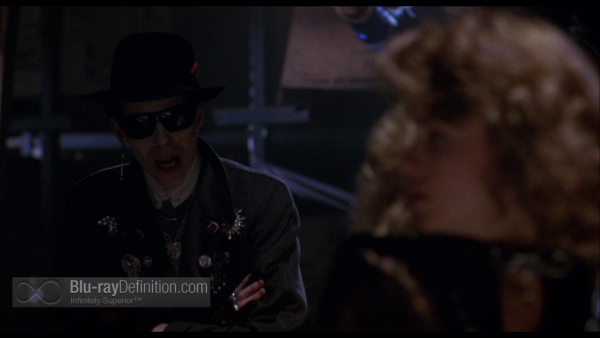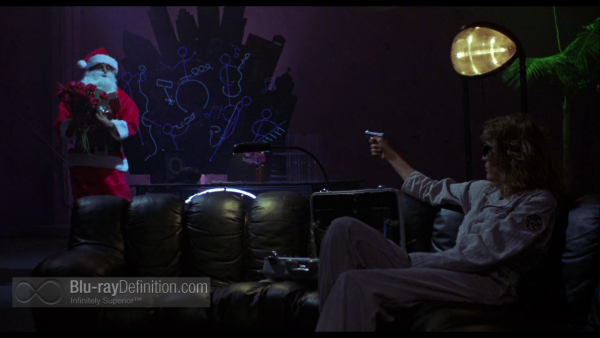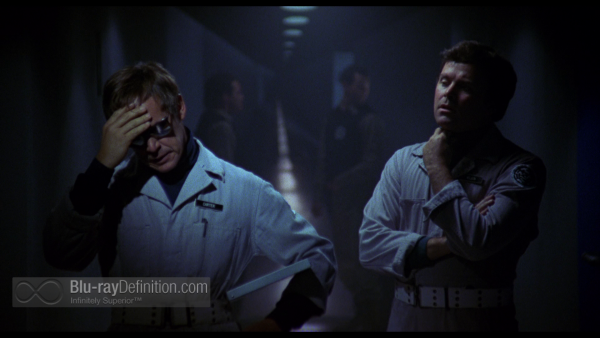 [amazon-product region="uk" tracking_id="bluraydefinit-21″]B00KHSM9IQ[/amazon-product]