– –

The Film
[Rating:4.5/5]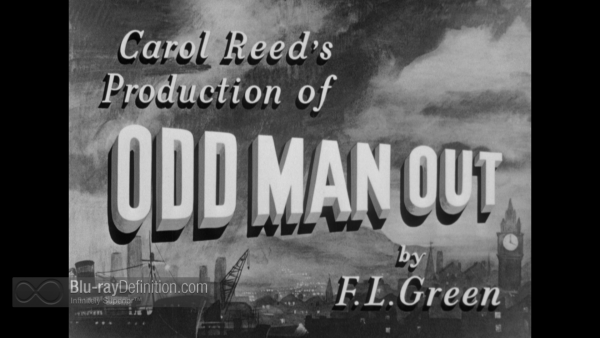 A taut psychological thriller shot in a film noir visual style, Carol Reed's Odd Man Out, adapted from F.L. Green's novel, is a mesmerizing journey into the psyche of a man coming to grips with himself.
Although it is never mentioned by name, the story is set in postwar Belfast and follows I.R.A. (also not mentioned by name, but simply referred to as "the organization) operative Johnny McQueen, played with impressive nuance by a young and handsome James Mason. Freshly escaped from prison, Johnny, who has been hiding out in friendly company for several months, gathers a group of fellow "organization" subordinates to pull a major bank heist in order to fund their organization and also help the neediest amongst them. But the robbery goes badly and after killing a man, Johnny is left behind by his fellow bank robbers – the titular "odd man out". Forced to wander the streets alone and badly injured while the woman he loves, Kathleen (Kathleen Ryan) searches high and low for him and for a way to get him out of the city safely, Johnny is left alone with nothing but his thoughts, staggering through a succession of people who either support him or are ready to turn him in for a reward.
A gripping drama that has come upon criticism for its unrealistic portrayal of Northern Ireland, at the time Odd Man Out was in fact one of the most real portrayals of the region ever put to film. Before the film was made, Northern Ireland was portrayed as nothing more than a land full of naïve country folk. In Reed's film, however, one sees the opening up of the discussion of the political unrest and the collateral damages caused by it.
More than a simple chase film, it is a film about a man suffering through the consequences of his personal decisions and trying to run from his demons. The tensions are heightened by the noir cinematography of Robert Krasker (who would collaborate with Reed again on The Fallen Idol and The Third Man), with its tight angles, deep shadows, and stark white lights. Also adding to the suspense and drama is William Alwyn, a stalwart composer of screen, stage, and concert hall, who worked closely with Reed the audio effects team to make a uniquely effective and evocative score that tells the dramatic story.

Video Quality
[Rating:4/5]
Criterion has done an excellent job bringing Odd Man Out to Blu-ray. The new high definition digital restoration looks relatively clean, with only a few minor warts that are to be expected given its age. The black and white, film noir production has fantastic contrast, very little crush or white clipping to complain about, and only the rare instance of blurring and fluttering in the source from visual effects and aging. It arrives on Blu-ray in an AVC/MPEG-4 1080p encodement.

Audio Quality
[Rating:3.5/5]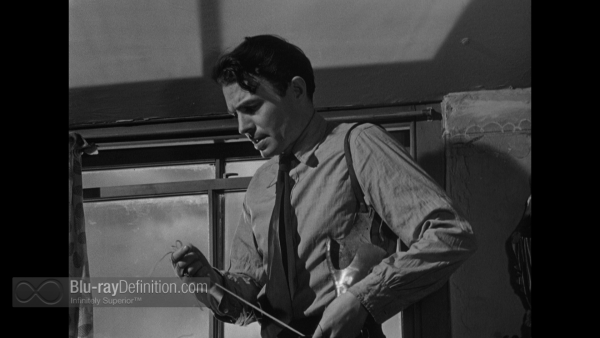 We get the original monaural soundtrack in LPCM 1.0. It sounds very good give the 1947 vintage and is more than adept at not only conveying the dialogue clearly, but also the evocative, tightly woven score by William Alwyn.

Supplemental Materials
[Rating:4/5]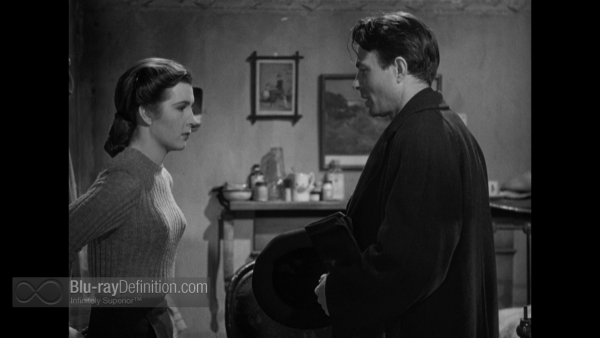 We get the usual set of fine, informational and authoritative extras bundled with this Criterion Collection release.
Template for the Troubles: John Hill on Odd Man Out (1.78:1; 1080p/24; 00:23:50) – In this interview, conducted for the Criterion Collection in 2014, cinema scholar John Hill, author of Cinema and Northern Ireland: Film, Culture and Politics, delves into Odd Man Out and its depiction of Northern Ireland.
Postwar Poetry: Carol Reed and Odd Man Out – (1.78:1; 1080i/60; 00:15:46) Made for the Criterion Collection in 2014 by White Dolphin Films, this documentary provides a look at Odd Man Out through archival material and interviews with filmmakers, director Carol Reed's collaborators, and critics.
Home, James (1.33:1; 1080p/24; 00:53:45) – This 1972 documentary offers an intimate loos at actor James Mason, following him as he returns to his beloved childhood home of Huddersfield, England, and visits key locations from his youth.
Collaborative Composition: Scoring Odd Man Out (1.78:1; 1080p/24; 00:20:40) – In this interview, conducted by the Criterion Collection in 2014, film music scholar Jeff Smith, author of The Sounds of Commerce, analyzes William Alwyn's unusual score for Odd Man Out.
Suspense, Episode 460 (1.78:1; 1080p/24; 00:29:23) – This radio adaptation of Odd Man Out stars James Mason, Pamela Kellino, and Dan O'Herlihy and was originally broadcast on February 11, 1952. It was produced and directed by Elliot Lewis.
Booklet: Essay by film critic Imogen Sara Smith

The Definitive Word
Overall:
[Rating:4/5]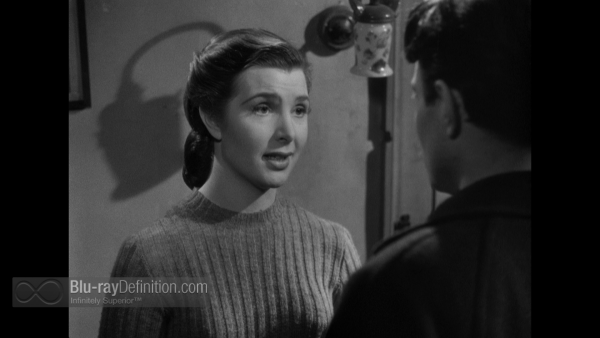 Fine acting and classic film noir visuals make the slow-burning psychological thriller Odd Man Out a must see for cineastes. Criterion Collection has done an excellent job bringing this restoration to Blu-ray.
Additional Screen Captures
[amazon-product]B00SC8KUQ6[/amazon-product]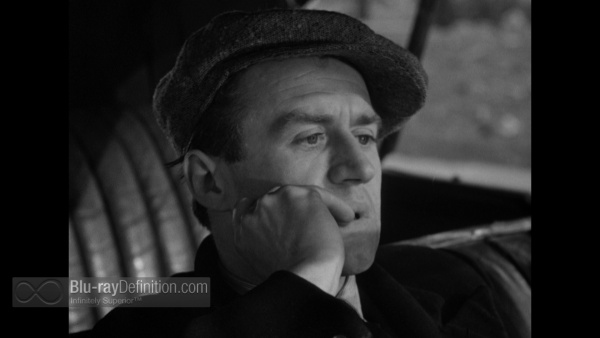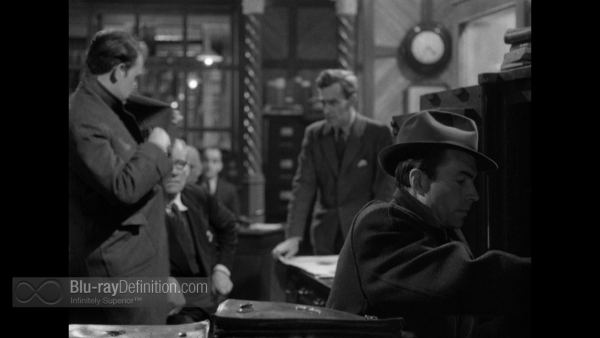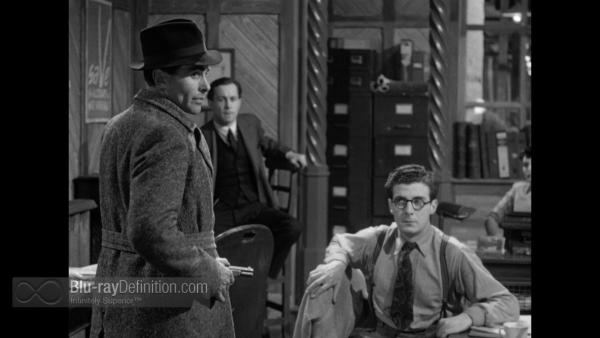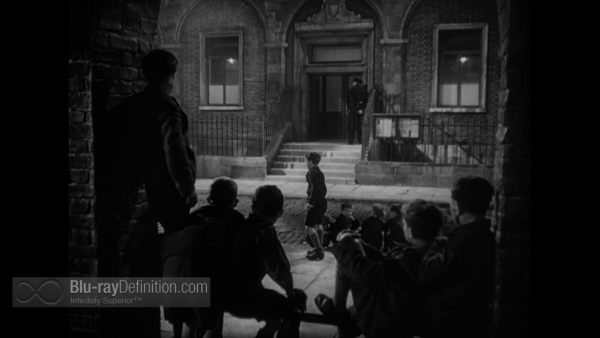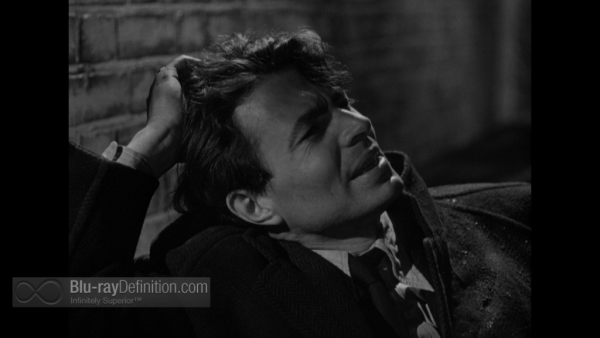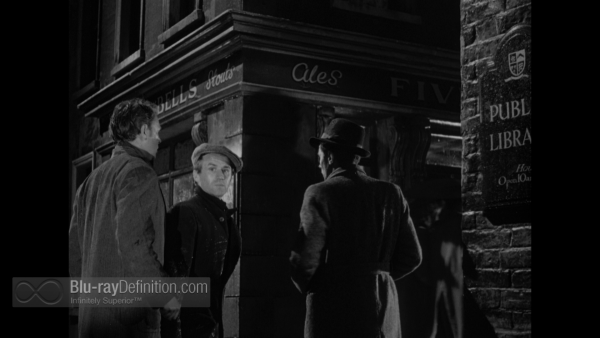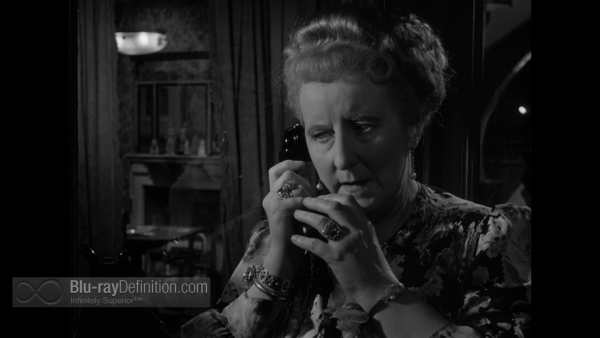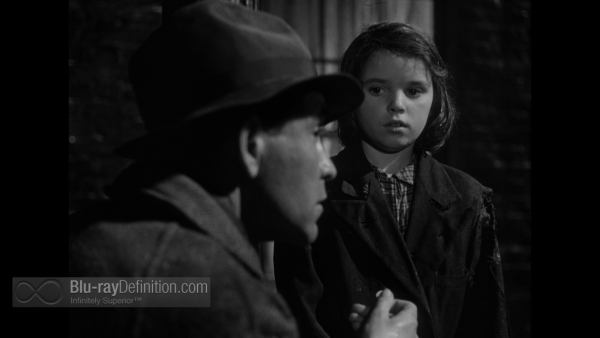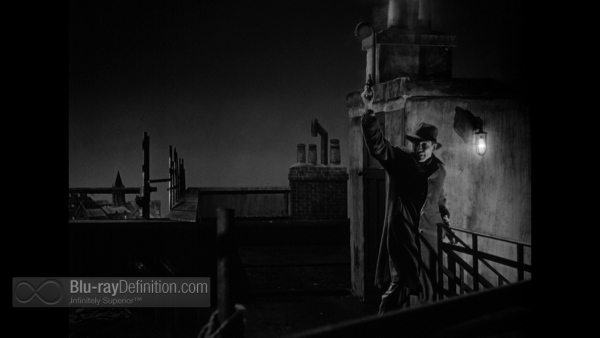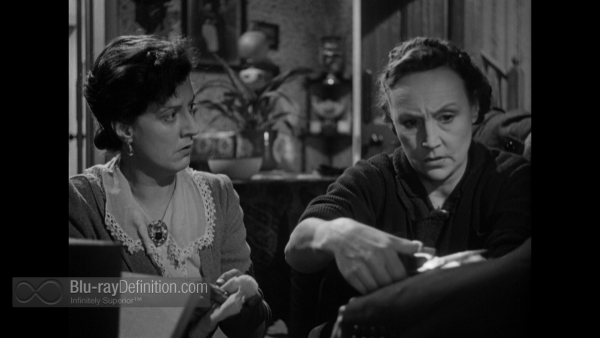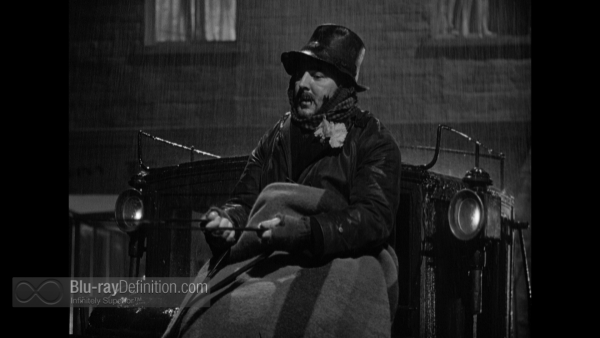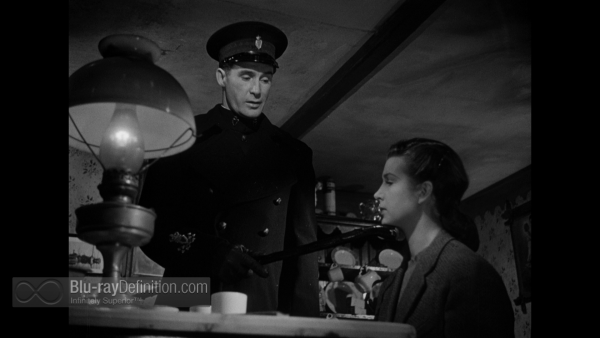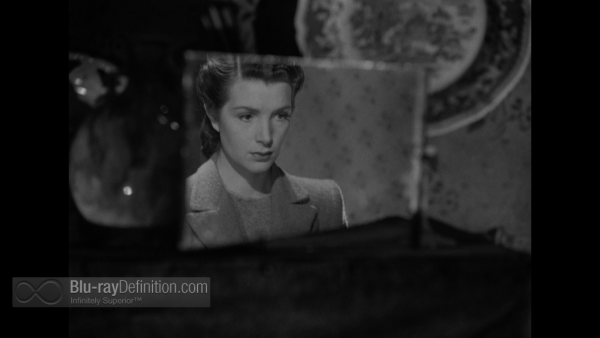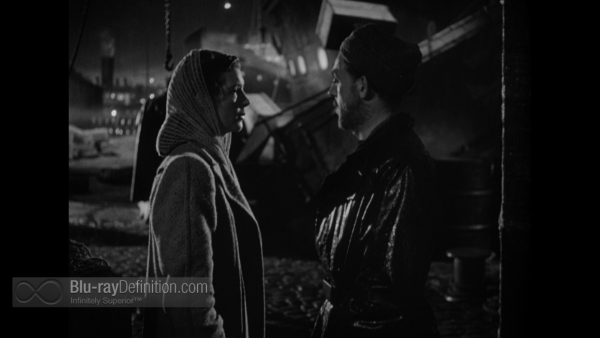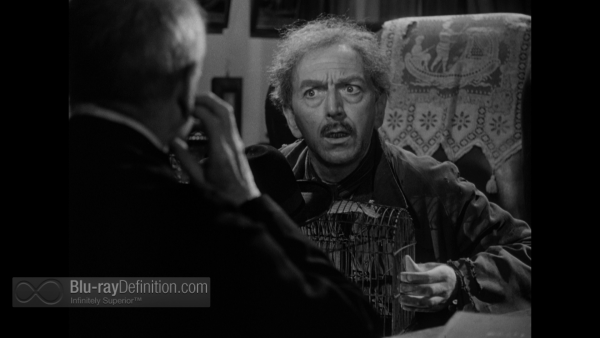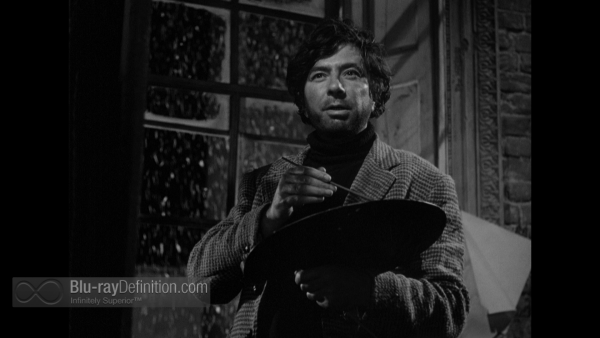 [amazon-product]B00SC8KUQ6[/amazon-product]