– –
The Film
[Rating:4/5]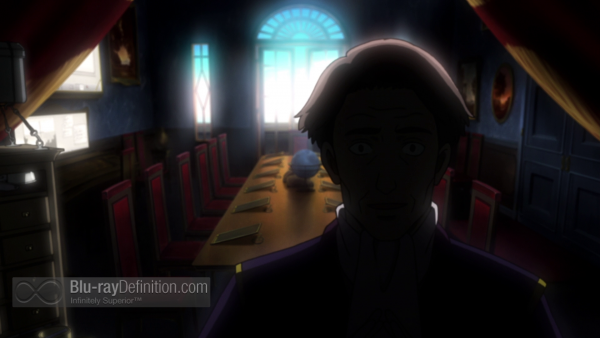 Director/writer Yoshiura Yasuhiro (Time of Eve) creates a truly imaginative world in the steampunk sci-fi adventure about two young adults who have their lives and friendship split by a strange gravitational anomaly, Patema Inverted.
Patema is a young teenager who lives deep underground in a strange dark world of tunnels, kept away by the elder members of her society by the forbidden places of her world. Being the inquisitive girl that she is, she can't help but go exploring into the vast and odd corners of her cramped underground world in her protective suit. That is how she ends up falling into a pit when she is faced with an ominous "bat person" walking upside down on the ceiling. Patema then finds herself in a strange land where she is upside down, gravity is reversed for everyone else, and she is in danger of flying off into the sky. It is only with the help of another young teenaged boy, Age, that she manages to find shelter and avoid falling up into oblivion. Age helps her, but at his own risk. His is a world of totalitarian rule, where Patema's upside-down sky-people are considered filthy, he and his fellow teens must go to educational camps and learn how to be good citizens. The two youngsters soon find themselves in grave danger when the surface world's government tries to capture Patema and use her as leverage to uncover and rid the skies of all the rest of the other inverts.
Yoshiura not only makes Patema Inverted a beautiful film to behold, but he deftly handles the film's central hook, and that is the matter of the laws of gravity being different for the different characters and different worlds, even simultaneously. It never becomes gimmicky over the course of the film as he slowly, often seamlessly shifts the perspective from one character's view to another's.
The real strengths of Patema Inverted, however, have to be the very charming relationship that develops between Patema and Age over the course of the story, and, it almost goes without saying, the fantastic animation designs. The former is helped along in no small way by the spot on voice work from Japanese voice actress Fujii Yukiyo who is sassy, youthful, and vulnerable (and do avoid the English voice cast for this one). For the latter, Yoshiura and animation director Mataga Daisuke create a look reminiscent of Blade Runner and Howl's Moving Castle blended together in one magical, eye-catching world.
Video Quality
[Rating:5/5]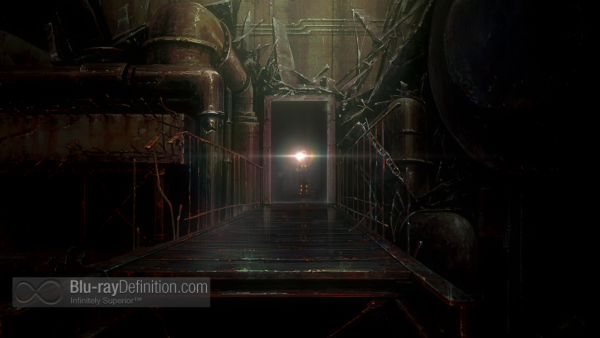 Patema Inverted is a beautiful looking film that is very well served by this excellently done AVC/MPEG-4 1080p encodement on Blu-ray from GKIDS. The colors are spectacular, with vivid blues and rich mid tones. A fine example of the latter would be the early scene where Patema enters the forbidden area in her protective suit. The rusty metallic surroundings, nuanced shadings, and densely drawn scenery are a reference of how well the midtones and detail are represented in this transfer. Another scene with the pair floating through the clouds in darkened sky above an abandoned city is also rich in darker details and wonderful contrasts between blacks and lighter shades.
Audio Quality
[Rating:4.5/5]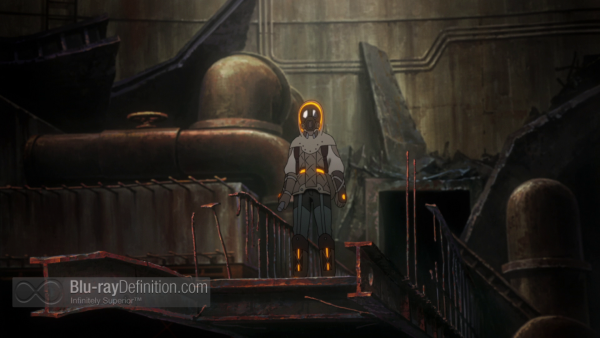 Do yourself a favor and stay with the Japanese-language track for this film, the cast is far superior to the flat and forced emotions of the English dub. That said, the DTS-HD Master Audio 5.1 soundtrack for either version is a very engaging and atmospheric mix. Dynamic range sounds natural and real-world, dialogue is full and clear, and there is a wide stereo image. Solid discrete effects are minimal, but that doesn't take away from the absorption of this mix and its wonderful score.
Supplemental Materials
[Rating:3/5]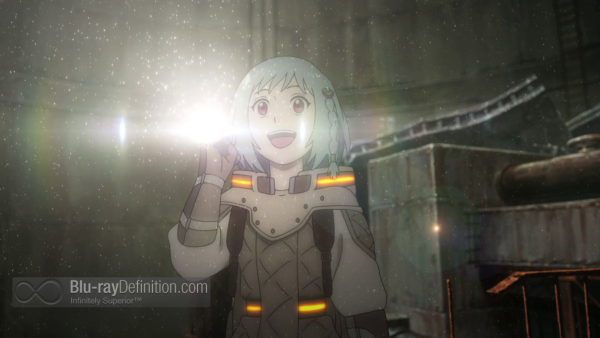 Audio Commentary with Producer and Voice Cast
Interview with Director Yoshiura Yasuhiro (1.78:1; 1080i/60; 00:05:18)
Interviews with Voice Cast (1.78:1; 1080i/60; 00:06:00)
At the Premiere with Director and Voice Cast (1.78:1; 1080i/60; 00:15:04)
US Trailer (1.78:1; 1080p/24; 00:01:47)
GKIDS Trailers
The Definitive Word
Overall:
[Rating:4/5]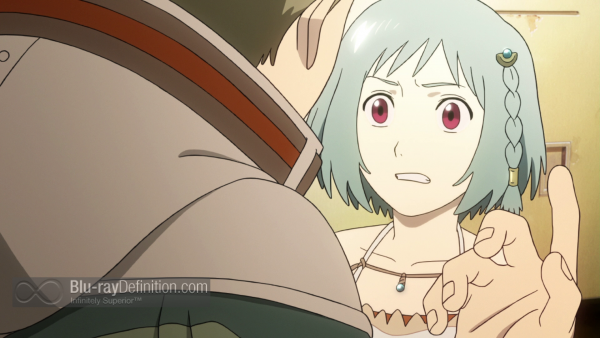 If you are a fan of anime, then you owe it to yourself to visit Yoshiura Yasuhiro's strange and gorgeous sci-fi vision of a topsy-turvy world in Patema Inverted. The Blu-ray from GKIDS does the film a great service and will look and sound splendid in your home theatre.
Additional Screen Captures
[amazon-product]B00MQVSFIA[/amazon-product]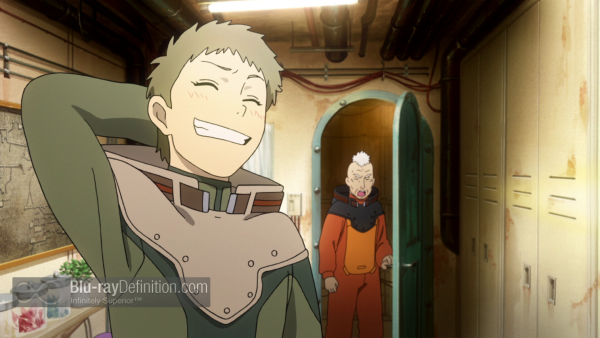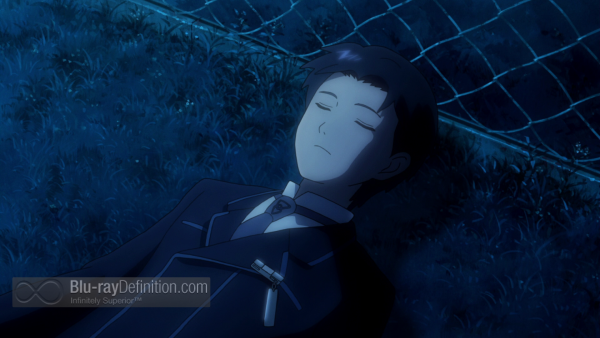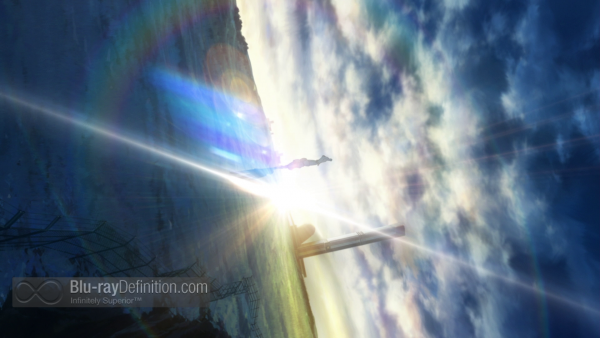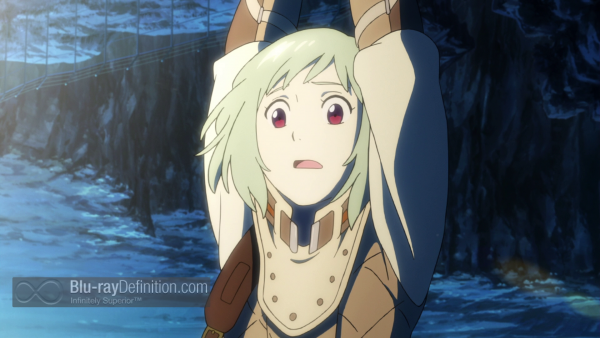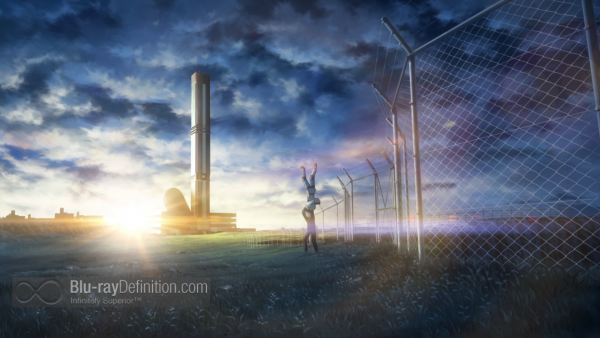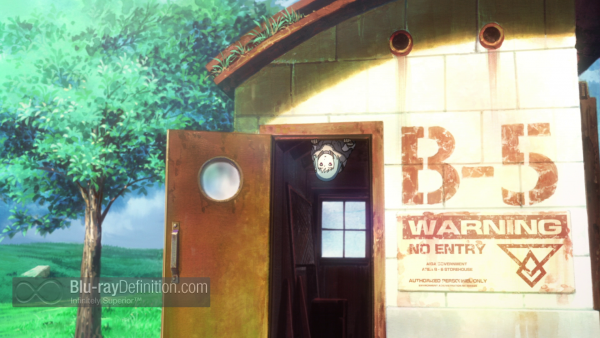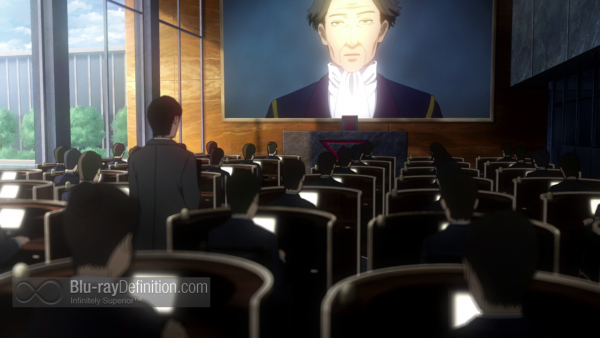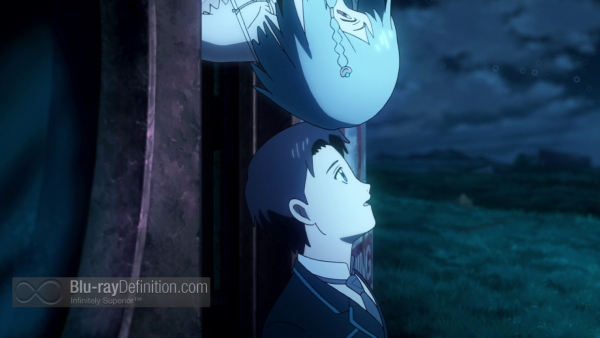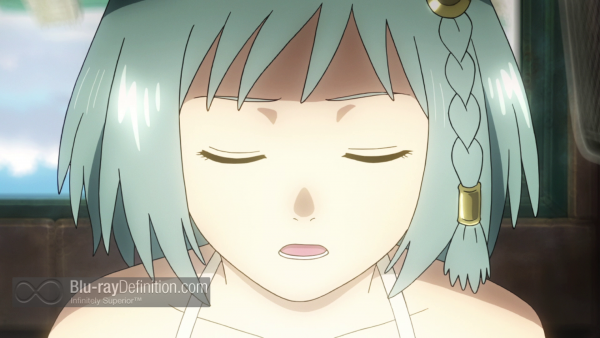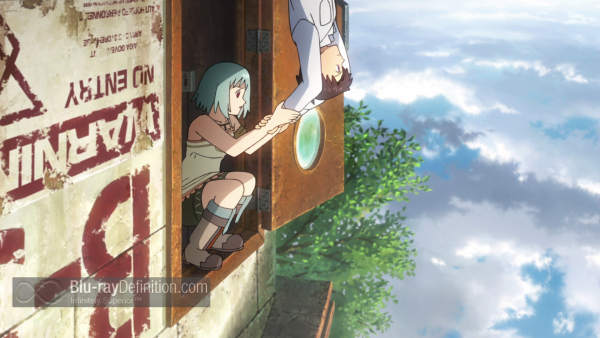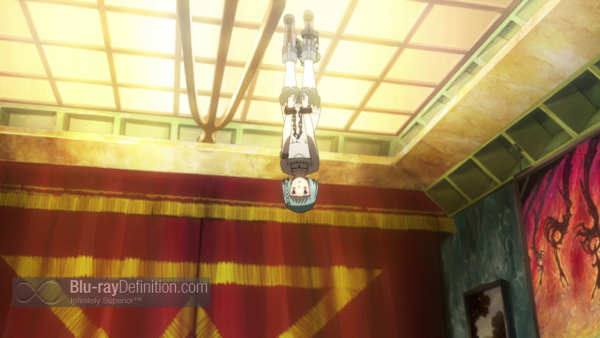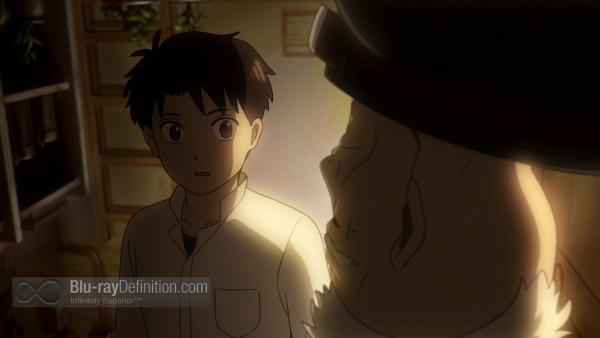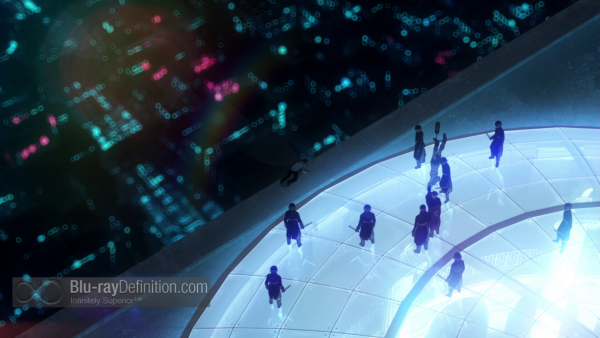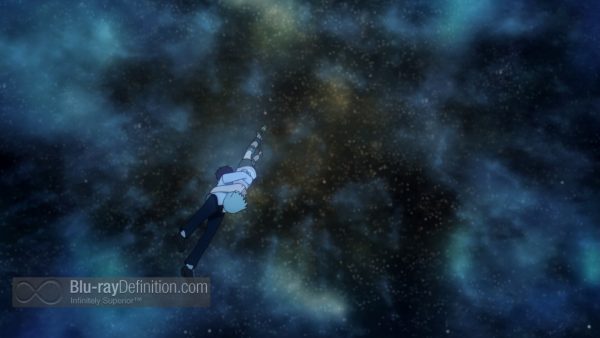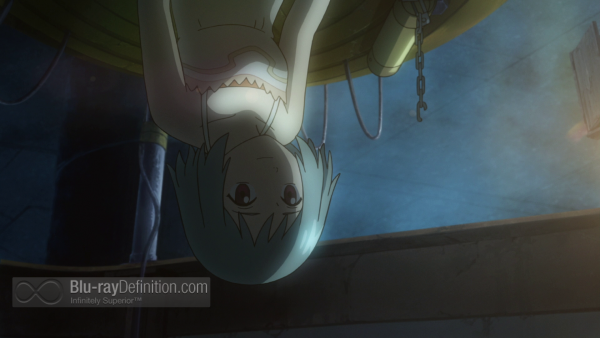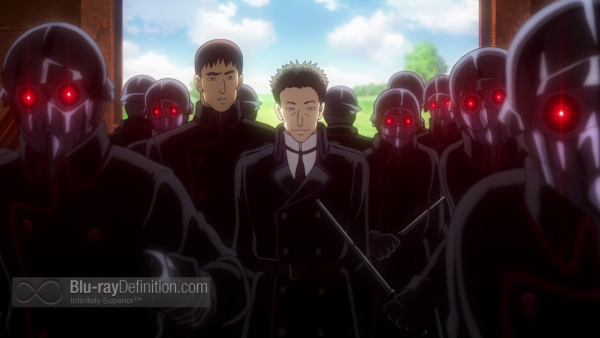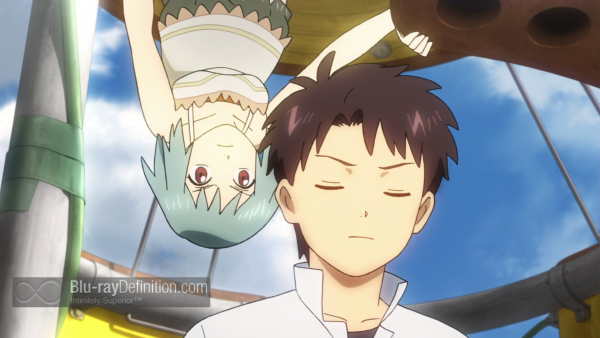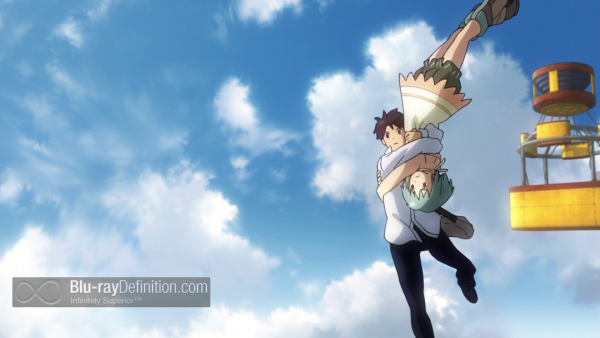 [amazon-product]B00MQVSFIA[/amazon-product]