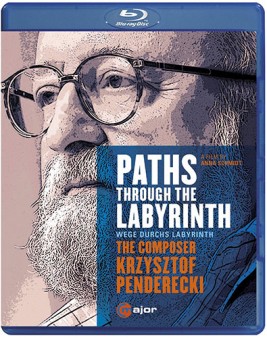 – –

The Film
[Rating:4/5]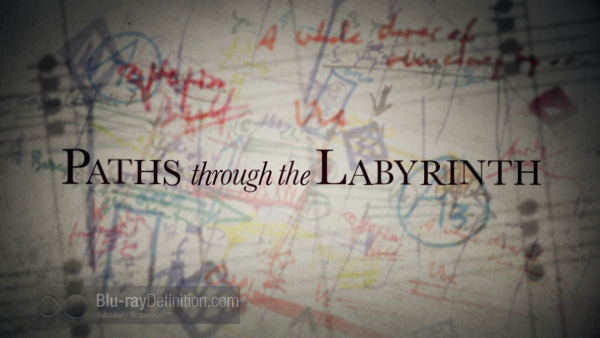 Krzystof Penderecki is Poland's best-known living composer and this documentary about his life and career in music was inspired by the occasion of his 80th birthday in 2013.  Penderecki's work has now spanned a half-century and those familiar with his compositions will recognize a modernist style that remains accessible to most audiences. I first discovered this composer through his early works, Threnody to the Victims of Hiroshima (1960) and the St. Luke Passion (1968) both of which get exposure during the course of this film.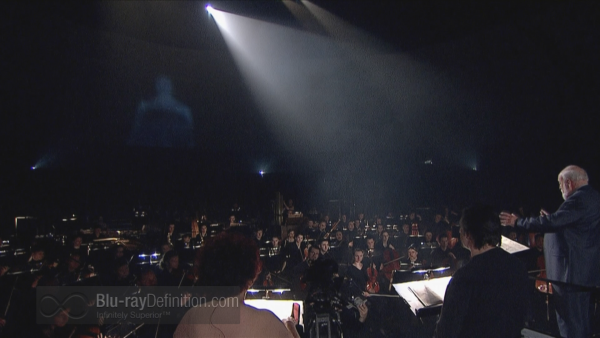 The opening scene is a performance of the Threnody in a huge outdoor concert venue, following which an interview with Penderecki reveals his influence on a composition (Polymorphia) by Radiohead's Jonny Greenwood. Gradually, the story of Penderecki's development as a composer is told through other interviews and brief selections from some of his more popular works in performance and rehearsals.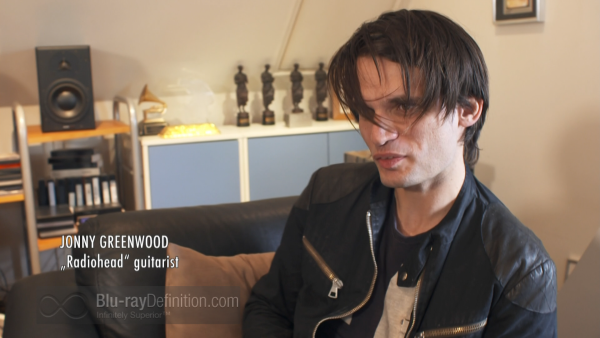 Paths Through the Labyrinth refers to Penderecki's love of nature and the green labyrinth of shrubs and trees that populate his estate.  It is also a metaphor for the composer's personal journey that left behind the more traditional musical styles of his era and enabled him to discover a unique musical voice.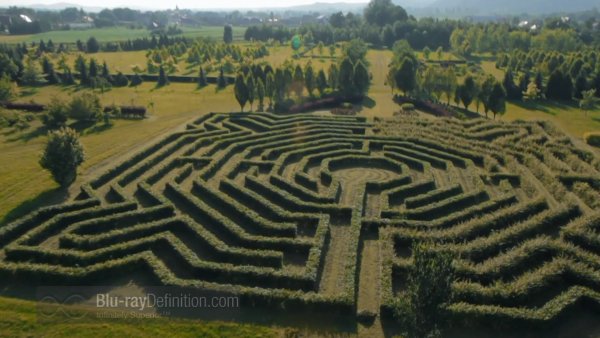 Episodic interview clips reveal the composer's insights into his own works and methods that both fascinate and inform. By the documentary's conclusion and the opening of a concert hall devoted to the development of young musicians, viewers will feel that they have not only gotten to know this composer as an artist but also as a real human being.
Video Quality
[Rating:4/5]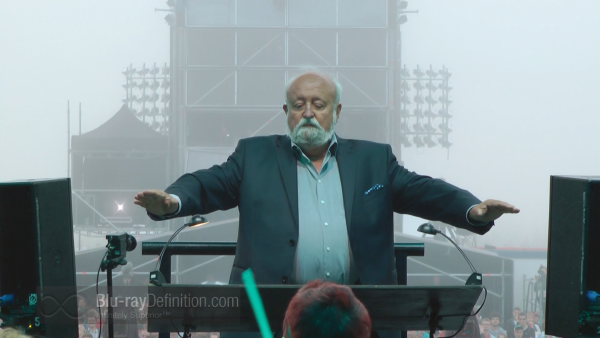 Many of the archival images will look like quite dated but the contemporary shots that comprise most of this documentary are excellent with good details and colors. The camera work keeps viewers engaged throughout whether it is watching a rehearsal with the St. Thomas Boys Choir, an interview with Penderecki's wife Elzibeta or getting a gory film clip from "Katyn," for which Penderecki wrote a moving score. The shots of the extensive foliage on the Penderecki estate are absolutely stunning.
Audio Quality
[Rating:3.5/5]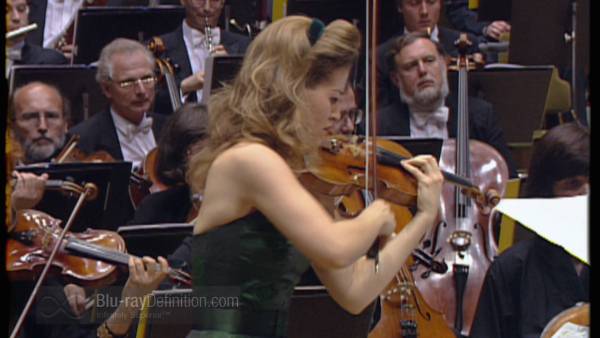 The two-channel sound track may not be very atmospheric but does a great job with dialogue (particularly for native Polish speakers) and provides adequate support for the many musical excerpts that are performed.
Supplemental Materials
[Rating:2/5]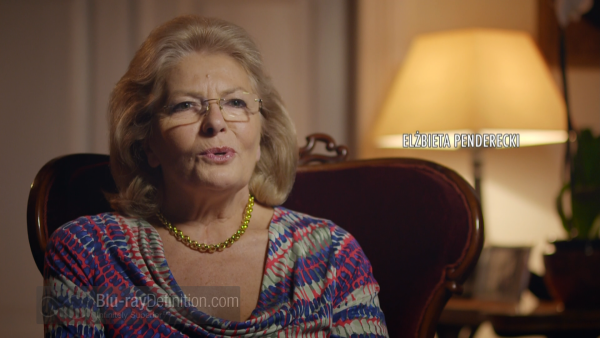 C Major supplies a program booklet with essays on the composer and film director Anna Schmidt. There are two interesting interviews with composer/performer Jonny Greenwood of the pop group Radiohead (12:17, English LPCM Stereo 48kHz/24-bit) and maestro Lorin Maazel (3:27, German LPCM Stereo 48kHz/24-bit). Finally, we get the usual C Major trailers.
The Definitive Word
Overall:
[Rating:4/5]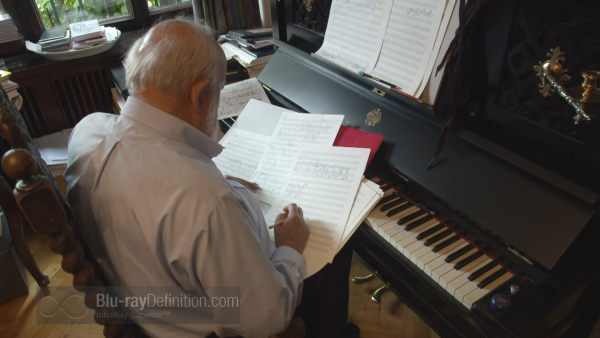 Paths Through the Labyrinth provides an excellent example of how a musical documentary should be constructed and for that we should be quite grateful to director Schmidt. Of course, Krzystof Penderecki is an interesting subject in himself and makes the film that much more enjoyable. Hopefully, viewers who were unfamiliar with one of the creative giants of the 20th century will be stimulated to explore more of Penderecki's works in their entirety.  In spite of a sound track that hearkens back to the pre-surround sound days, the camera work and scripting help to give this Blu-ray a big thumbs up.
Additional Screen Captures
[amazon-product region="uk" tracking_id="bluraydefinit-21″]B00I9O7XCC[/amazon-product]
[amazon-product region="ca" tracking_id="bluraydefinit-20″]B00I9O7XCC[/amazon-product]
[amazon-product]B00I9O7XCC[/amazon-product]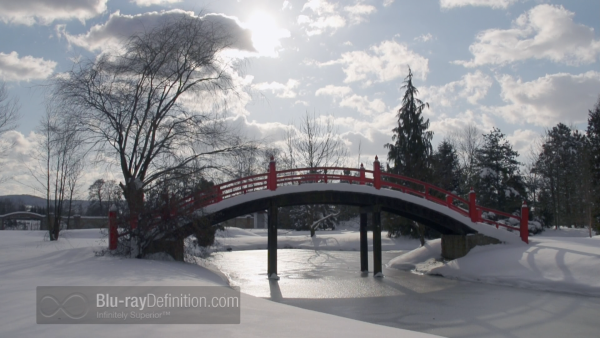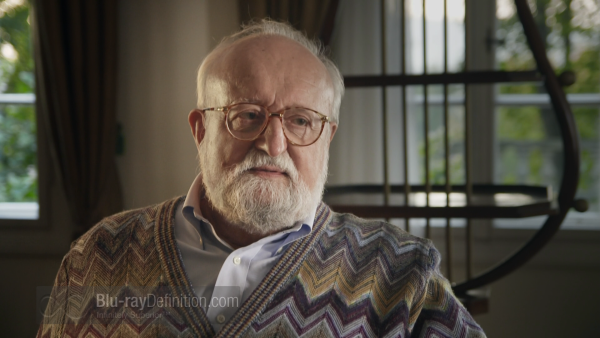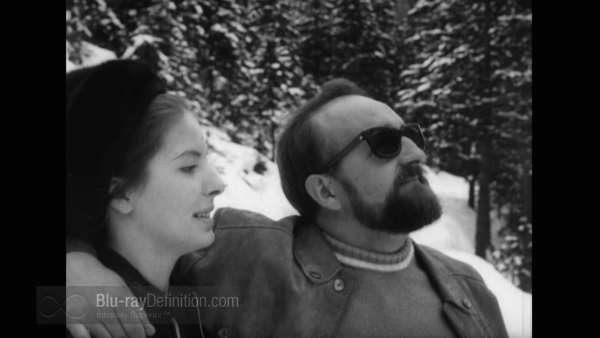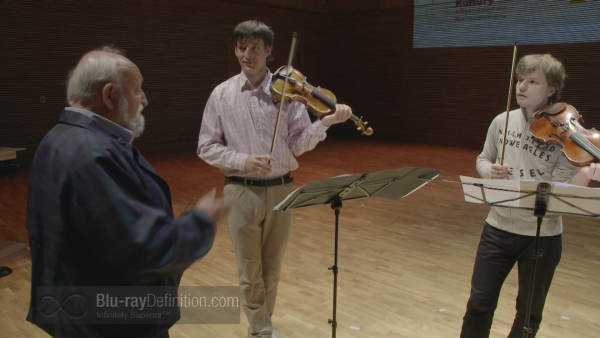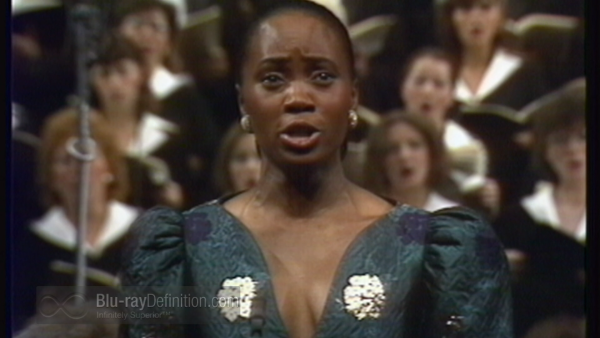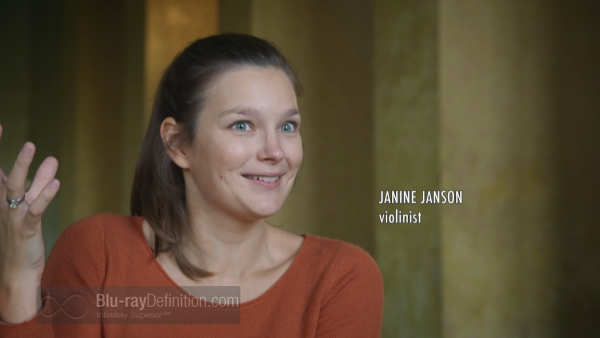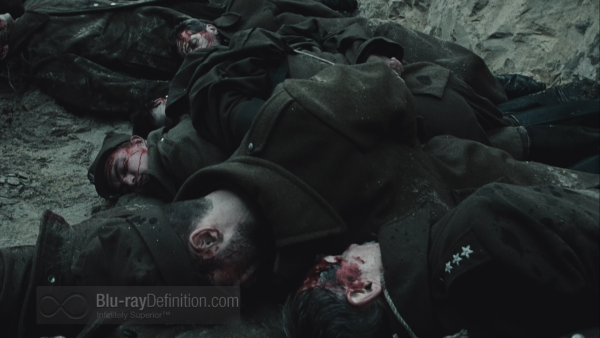 [amazon-product region="uk" tracking_id="bluraydefinit-21″]B00I9O7XCC[/amazon-product]
[amazon-product region="ca" tracking_id="bluraydefinit-20″]B00I9O7XCC[/amazon-product]
[amazon-product]B00I9O7XCC[/amazon-product]