– –
Click thumbnails for high-resolution 1920X1080p screen captures
(The below TheaterByte screen captures were taken directly from the Blu-ray Discs and losslessly compressed in the PNG format. There should be no loss of picture quality with this format. All screen captures should be regarded only as an approximation of the full capabilities of the Blu-ray format.)

The Film
[Rating:2.5/5]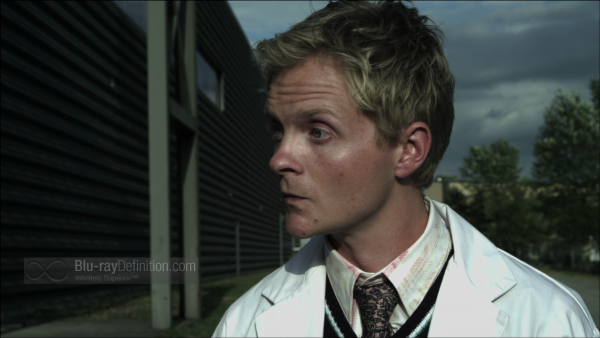 The Philadelphia Experiment tells the story of a secret government project from the 1940s. Specifically in 1943, the government attempted to create a cloaking device that would make warships invisible. During the first test of this experiment, the USS Eldridge successfully vanishes – only to reappear 70 years later releasing the sole surviving crewman into this new world. Now it's up to Bill Gardner (Nicholas Lea), the sole survivor of the original experiment, and his granddaughter Molly (Emilie Utterup) to stop this before it suddenly appears somewhere else. What results is a somewhat decent remake of the 1980s classic, one that is able to re-imagine a majority of the terror from the 80s version.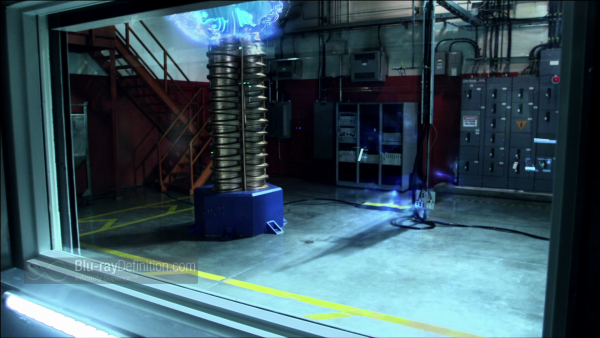 As Sci-Fi films go, I'd rank The Philadelphia Experiment as one of those cheaply made, sometimes laughable, sci-fi movies you throw on one lazy Sunday afternoon and just let it play. You know that you probably have better films you could watch, or even better badly made movies. But, for whatever reason, you keep on watching Experiment(s) like this one. Why you ask? Well, the answer lies somewhere in the realm where we need films of this nature. Even though we all champion the excellent Sci-Fi films like Prometheus, these made-for-tv sci-fi romps are exactly what make us cherish these aforementioned titles. Is there anything BAD here? Why sure. The effects can be way over-the-top, the acting a bit laughable and the dialogue a bit campy; however, that's all part of the fun in my opinion. Chalk this Experiment up as one that isn't well made, isn't poorly made, rather is right in between.
Video Quality
[Rating:3.5/5]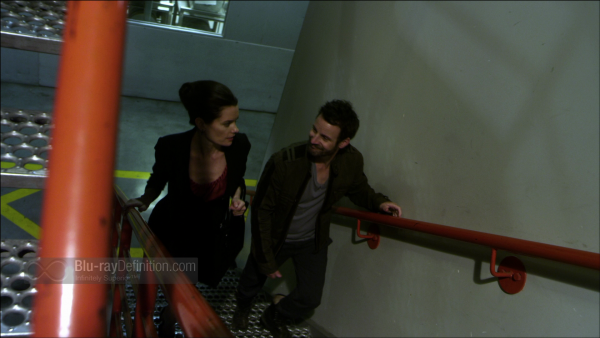 Arriving with a 1:78:1 framed, AVC MPEG-4 encoded transfer, The Philadelphia Experiment looks decent for a film shot on video. Colors are mostly strong throughout, whether it be the colors of textures or that of exterior shots. Facial close ups result in a fairly accurate sense of contrast, as well as that of flesh tones. Nothing has been overly pumped up in the contrast department, focusing more on a natural look and feel to the palette. There are a few instances where source noise is evident (during the varying CGI effects like that of the ship appearing,) but this is nothing that becomes too annoying. All in all, Anchor Bay's transfer offers up a serviceable job.
Audio Quality
[Rating:4/5]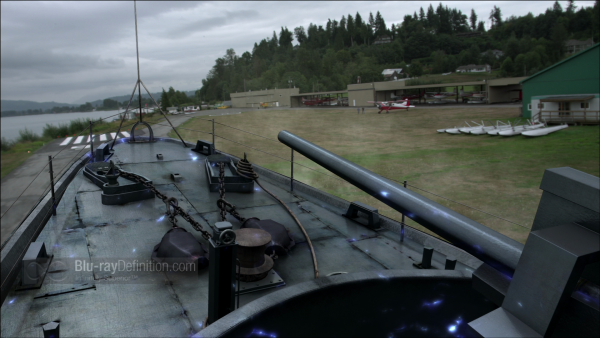 Audio-wise, the film's TrueHD mix offers up a pleasant listening mix. Dialogue is well reproduced via the center channel, while most of the film's initial ship sequences showcase a good sense of film atmosphere. It's also during these moments that low-end (LFE) arrives with a some deep, occasionally room immersive bass. Outside of these action, high octane moments, the rest of the track delivers with a pleasant mix by Anchor Bay.
Supplemental Materials
[Rating:0/5]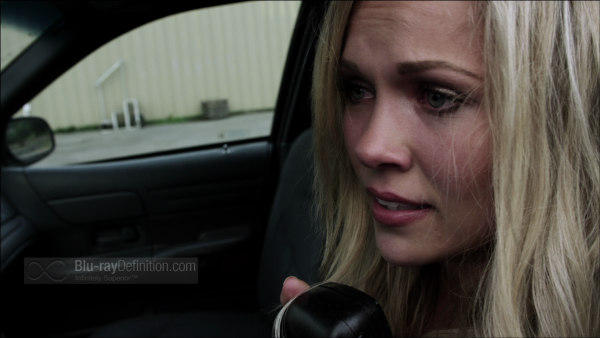 No features have been included in this release.
The Definitive Word
Overall:
[Rating:2.5/5]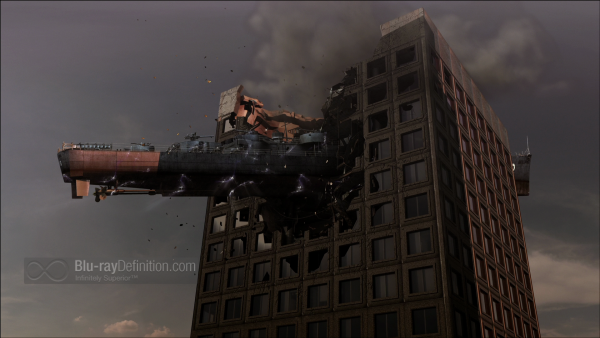 Not good, yet at the same time not bad at all, Anchor Bay's remake for The Philadelphia Experiment falls right in between, as does their Blu-ray effort for the film. Recommended for a rental when there's nothing else in the Netflix queue.
Additional Screen Captures
[amazon-product]B00D1NMOP2[/amazon-product]
[amazon-product]B00BWHAP4Q[/amazon-product]
Purchase The Philadelphia Experiment on Blu-ray at CD Universe
Shop for more Blu-ray titles on Amazon.com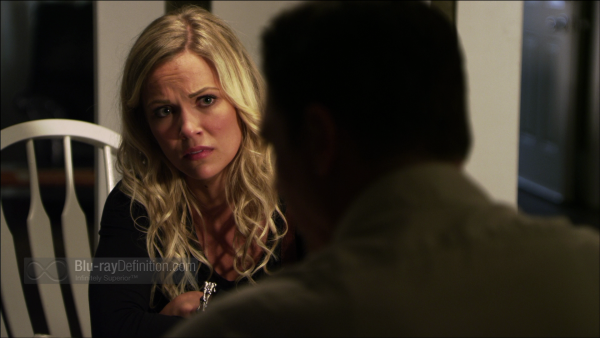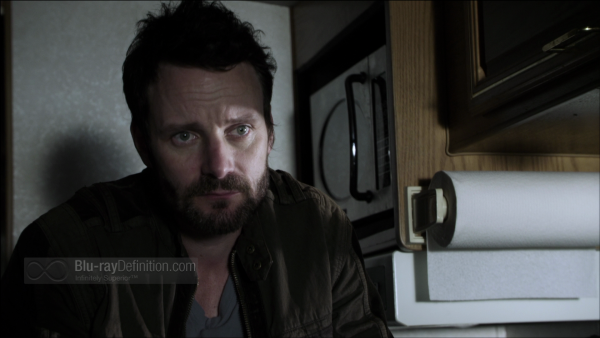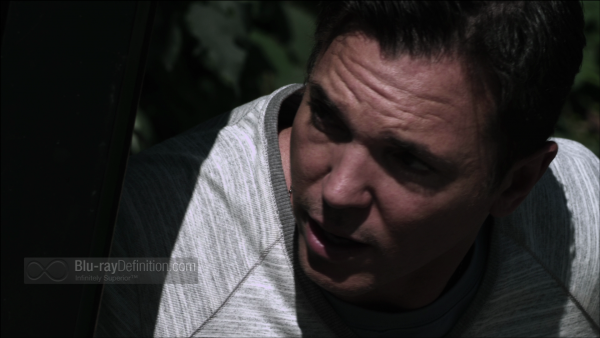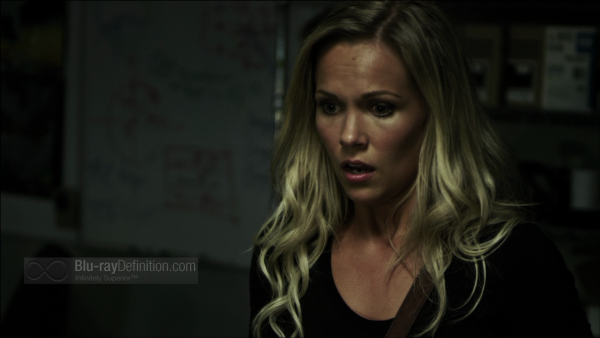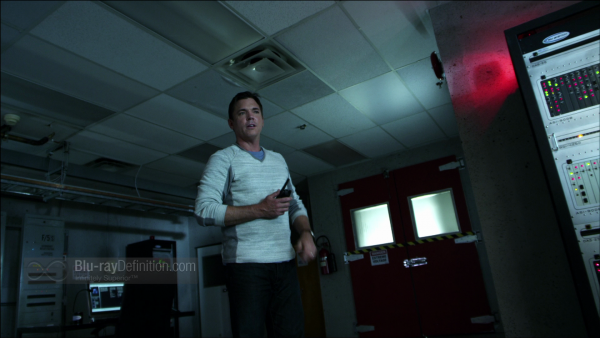 [amazon-product]B00D1NMOP2[/amazon-product]
[amazon-product]B00BWHAP4Q[/amazon-product]
Purchase The Philadelphia Experiment on Blu-ray at CD Universe
Shop for more Blu-ray titles on Amazon.com