– –
The Film
[Rating:3/5]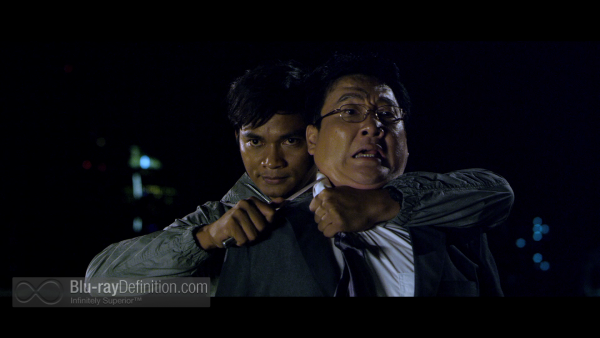 Whilst watching a Tony Jaa (Ong Bak Trilogy) film, it's usually best not to think too hard about the plot and  just enjoy the spectacle. With The Protector 2 (AKA The Warrior King 2 or Tom-Yung-Goong 2), the sequel to the 2005 film of the same name, that's even more necessary. This relentlessly energetic martial arts romp stitches together a thin political thriller and injects an appearance from RZA all in the name of allowing Tony Jaa to show off his mad skills.
Kham (Tony Jaa) has been living a quiet life in  rural Thailand with his elephant Khon that he swore he would protect with his life. When gangster Suchart Vilawandei (Adinan Buntanaporn) comes along and offers him a large sum of cash to buy Khon, Kham refuses, but Suchart later comes back and steals Khon anyway. Kham goes to Suchart's home to confront him and finds him dead. From that point on, the chase is on. Suchart's nieces, martial arts specialists the pixie girls Ping-ping (Yanin "Jeeja" Vismitananda) and Sue-sue (Theerada Kittiseriprasert) chase him down. Kham is now a wanted man, and his friend, the INTERPOL agent Sergeant Mark (Mum Jokmok) finally corners him, but lets him go. It's not until Kham is captured that the truth comes to light. He's been kidnapped by international arms dealer LC (RZA) who likes to "collect" great martial arts specialists who fight for his entertainment, and he is the one who stole the elephant Khon. He plans on using it to disrupt peace talks between East and West Kantana taking place in Bangkok.
Never mind that the plot and subplots in this film are too confusing to even follow, the real story here is the action, and The Protector 2 does deliver on that. From the first act with an extended chase  and fight scene involving motorcycles on a rooftop, over a bridge, a big explosion and more, to an amazing fight in the middle of a room on fire in act three, The Protector 2 takes it all over the top. Unfortunately, the use of CGI is overdone and much of it looks very artificial. This is unlike many of Tony Jaa's previous films where the visual effects were practical and looked realistic. That being said, anyone looking for an adrenalin rush won't be disappointed in the nonstop action this film presents them with and the amazingly choreographed fight sequences.
Video Quality
[Rating:4/5]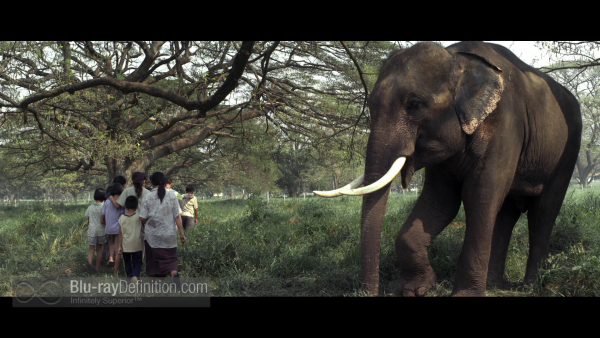 The Protector 2 was a 3D production shot in high definition on the Red Epic and Red One MX cameras with Zeiss Ultra Prime and Angenieux Optimo lenses. We were sent only the standard 2D Blu-ray release and that's the focus of this review. While there are plenty of areas where the AVC 1080p encodement looks strong, there are also many where there is too much, very harsh video noise, especially in darker scenes. Also, and I'm aware this has nothing to do with the encoding, but the CGI effects look so fake that it becomes very distracting.
Audio Quality
[Rating:4/5]
Providing Thai DTS-HD Master Audio 5.1 (48kHz/24-bit) and English DTS-HD Master Audio 5.1 (48kHz/16-bit) soundtracks, the film is in fact a bit of a multilingual mixture, though it certainly is more heavily Thai (unless you watch with the English dub). The mix is an extremely aggressive one with big low frequencies and sounds coming from everywhere. An early action sequence with motorcycles on rooftops has engines rumbling around the room, and when there is gunplay, the shots ring out naturally and fly over, around,  and by your head. Punches and kicks land with authority and explosions rock the room. There are a couple of criticisms to be levied, however. The high frequencies are a bit too sharp and can become a little fatiguing and the sound levels tend to be quite loud for long stretches of time, which also becomes fatiguing.
Supplemental Materials
[Rating:2.5/5]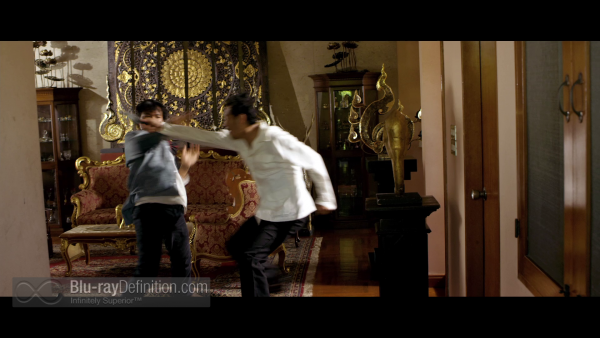 Behind the Scenes Featurettes (1.78:1; SD; 00:22:28):

Cast and Characters
Speaking with the Director
Action and Stunts
Working in 3D

AXS TV: A Look at The Protector 2 (1.78:1; 1080p/24; 00:02:55)
Trailers (2.35:1; 1080p/24; 00:01:36)
Magnolia Home Entertainment Trailers
BD-Live
The Definitive Word
Overall:
[Rating:3.5/5]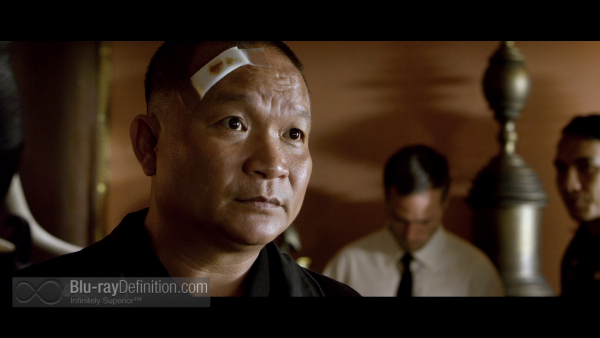 The Protector 2 delivers the goods on the action, but may confuse if you try to follow along too closely with its storyline. Not to worry, the action carries the day, even in the face of some dodgy CGI work and a laughable performance from RZA.
Additional Screen Captures
[amazon-product]B00JVQ7PS4[/amazon-product]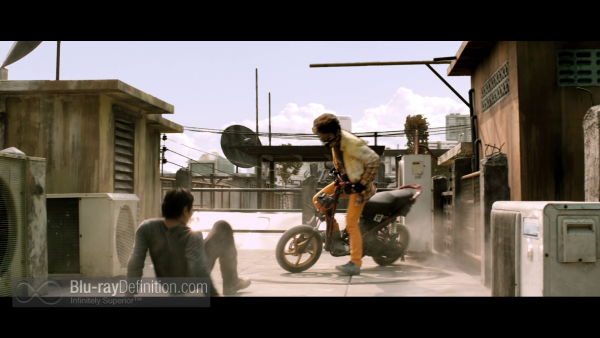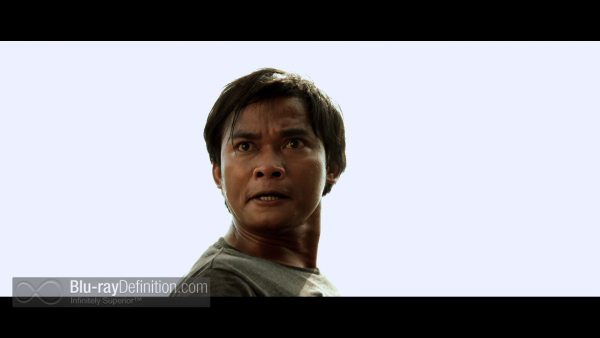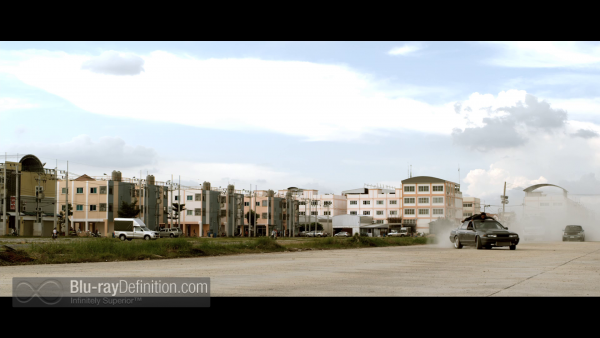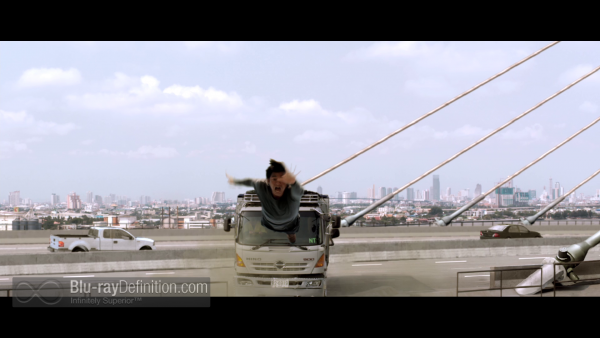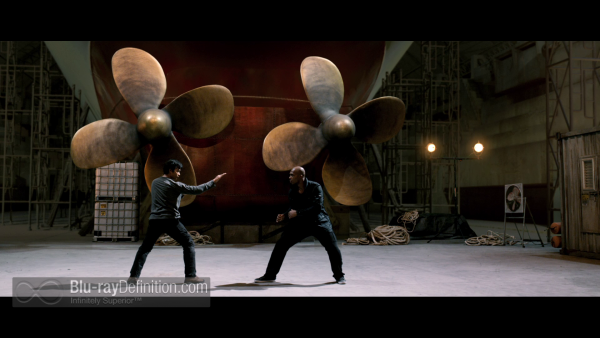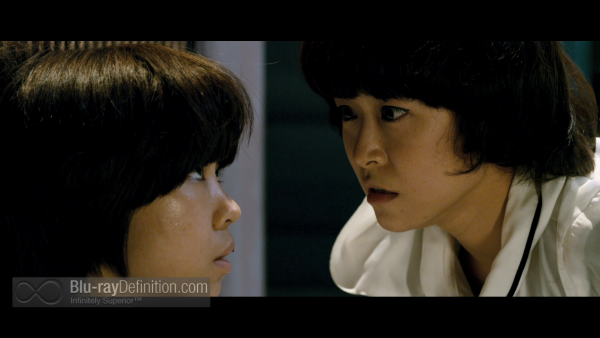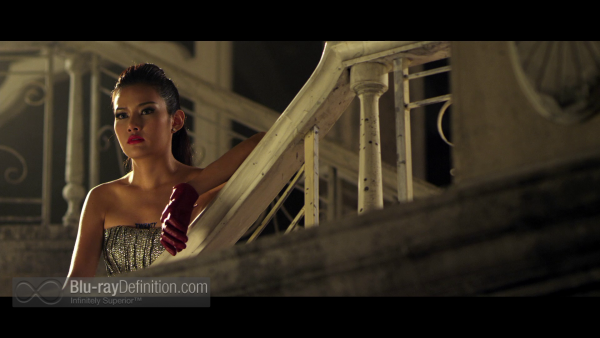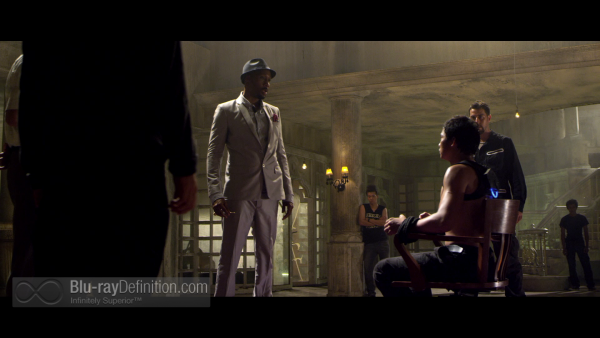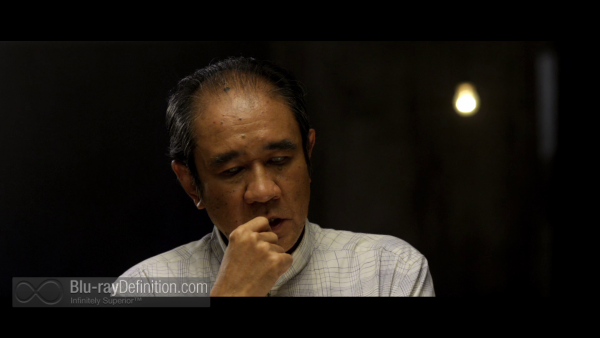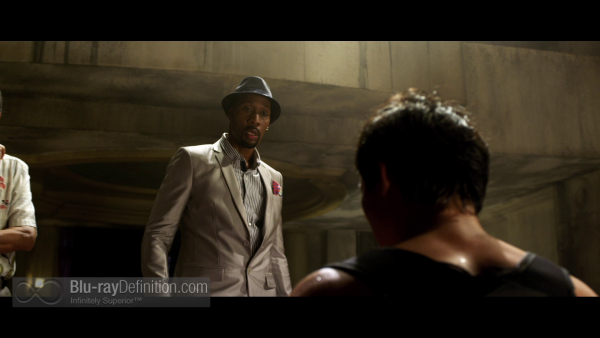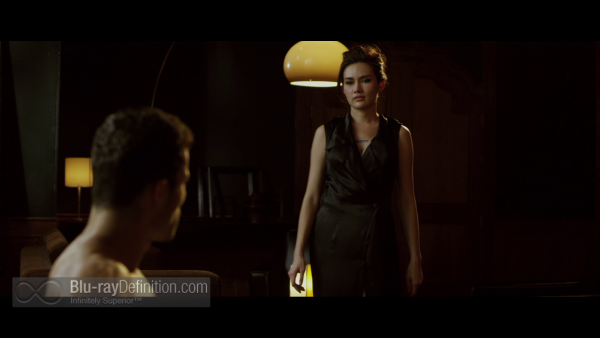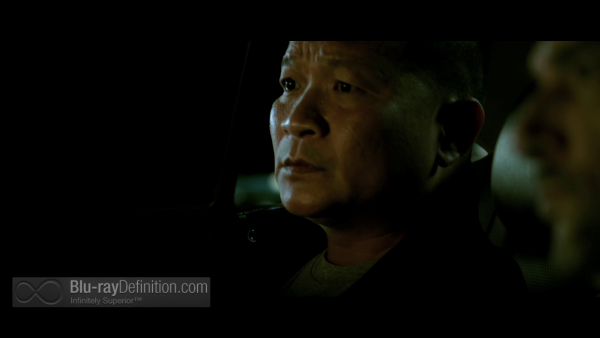 [amazon-product]B00JVQ7PS4[/amazon-product]