– –
The Film
(Editor's note: portions of the following review were previously published as our Redline [JP Release] Blu-ray Review. All screen captures were taken from their respective releases.
[Rating:4.5/5]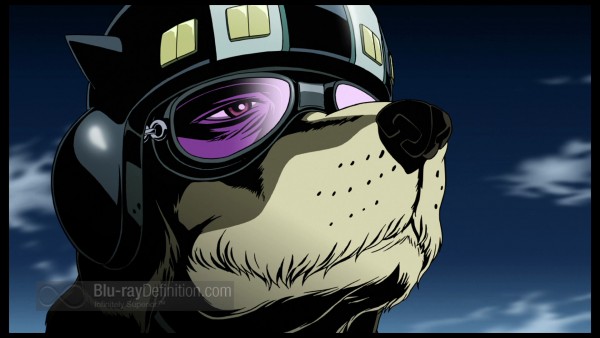 Hold on to your hats and put your seatbelts on, because Redline from anime powerhouse Madhouse and director Takeshi Koike in his debut feature is one wild ride! A frenzied, hyperactive, automotive sci-fi crime thriller of sorts, Redline is set in the distant future and follows the race car driver "Sweet" JP. Recently paroled for fixing races, JP is back on the underground racing circuit and back to his old tricks. He's just nearly won the Yellowline underground race before a spectacular crash right before reaching the finish line. Of course, the fix was in, set up by his mechanic, a weird alien who works as the drug dealer to a big time mafia crime boss who fixes the races.
These aren't any ordinary races, mind you. These are crazy, supersonic races where anything goes and contestants fire weapons at each other to blow one another of the courses in their sleek, modern, spaceship-like vehicles. But, now, JP is in for a surprise. The coveted underground racing prize, a victory at Redline, is in his sites. He's been granted a position in the race even though he wiped out in Yellowline. The secret location revealed – Roboworld, a demilitarized planet, ironically, with the most feared military in the world that will stop at nothing to keep the race from happening.
This time out, JP is in it to win it, even if it means going against his new love interest, the sexy Sonoshee. Unbeknownst to JP, however, his mechanic, Frisbee, has made a secret deal to sabotage JP's car if he tries to win. With that the Roboworld military, and the other contestants vying for the win, the Redline becomes a wild race for victory that could prove to be deadly.
From the very opening sequence it is obvious that Redline is something completely unique. The animation is so energetic, hyperactive and refreshing, it is truly beautiful to behold. While some people may be turned off by the seemingly chaotic motion of Redline, there is no doubt it represents a giant leap forward for anime that everyone else is going to have to catch up to.
Video Quality
[Rating:5/5]
To my eyes, this U.S. release from Manga Entertainment/Anchor Bay looks identical to the the Japanese release I reviewed previously. It also has an AVC/MPEG-4 1080p/24 encodement that is just as dazzling. It arrives with a transfer the same slightly window-boxed framing on Blu-ray that is absolutely flawless with eye-popping colors, extremely sharp details and no issues with aliasing, noise, or macroblocking in its hyperactive imagery.
Audio Quality
[Rating:5/5]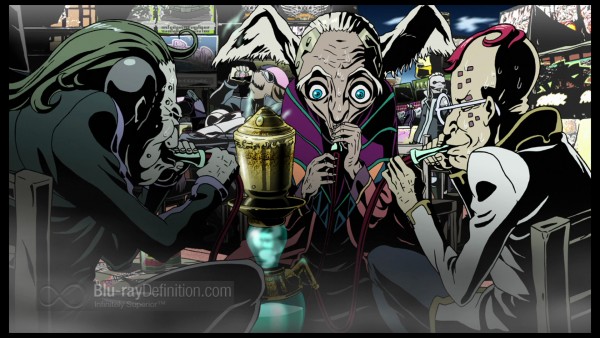 Audio is equally enjoyable on this U.S. release, favoring Dolby TrueHD 5.1 (48kHz/24-bit) mixes for both the original Japanese language and English dub versus the Japanese release's Japanese DTS-HD Master Audio (48kHz/16-bit) and LPCM 2.0 (48kHz/16-bit). The mix is aggressive from the opening to the end with rumbling engines, big explosions, and pulsating techno soundtrack that rattles floorboards. The surrounds are engaged practically straight through with discrete sounds and ambient atmospheric whilst the dialogue is clean and manages to stay above the fray most of the time. This U.S. version with its 24-bit mastering has slightly less edgy sounding highs and just a little bit less distorted sounding lows, but it only bests the Japanese disc by a slight margin.
Supplemental Materials
[Rating:3/5]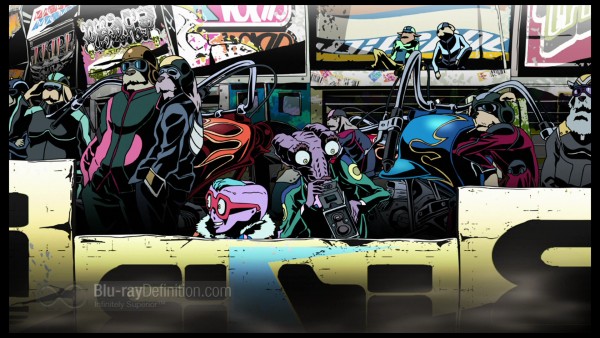 The supplements on this U.S. release drop much of the promotional trailers in favor of two lengthy and informative featurettes that take you behind the scenes for the production of Redline with the creators.
The supplements:
Redline 2006 Trailer
Perfect Guide to Redline (1.78:1; 1080i/60; 1:07:29)
Quick Guide to Redline (1.78:1; 1080i/60; 00:24:08)
The Definitive Word
Overall:
[Rating:4.5/5]

A mesmerizing anime production from first-time feature director Takeshi Koike, Redline is a unique and exciting entry in the world of anime that breaks new and refreshing ground, with a blitz of action, enticing graphics. It arrives on Blu-ray with a flawless video presentation and energetic lossless soundtrack from Anchor Bay Entertainment.
Additional Screen Captures
[amazon-product]B005WMQ5R8[/amazon-product]
Purchase Redline on Blu-ray at CD Universe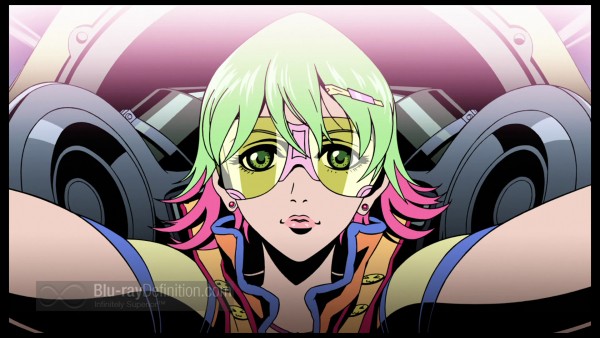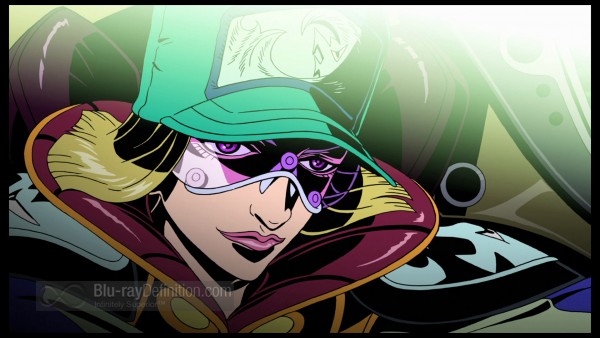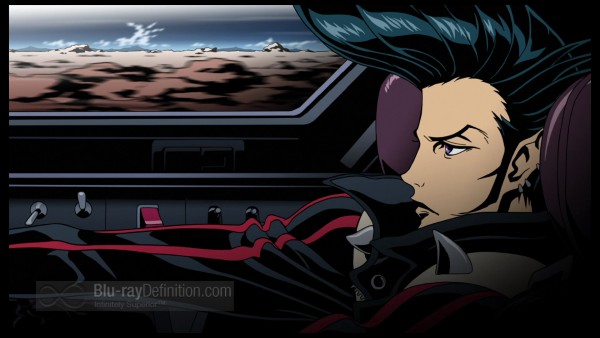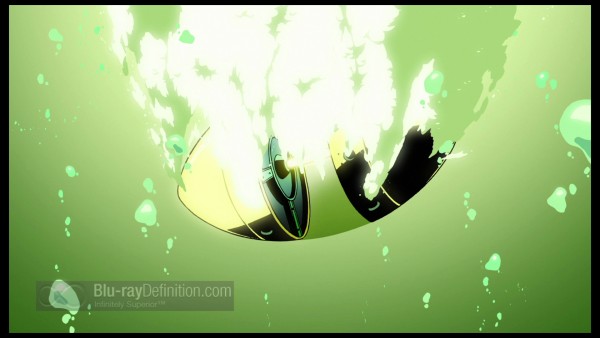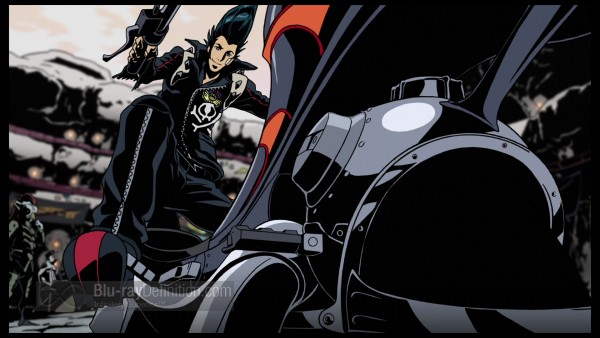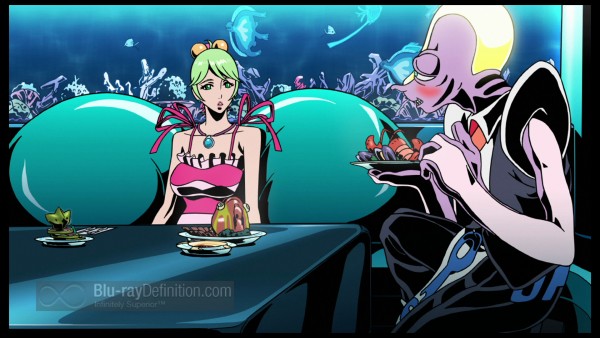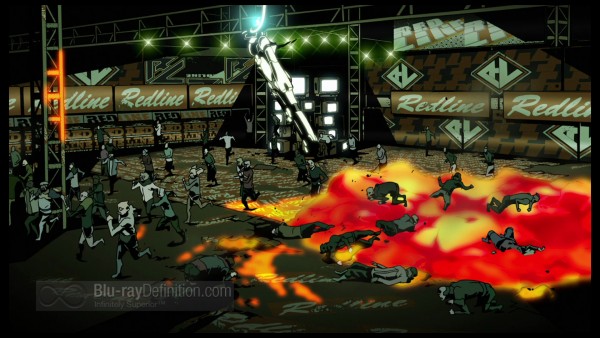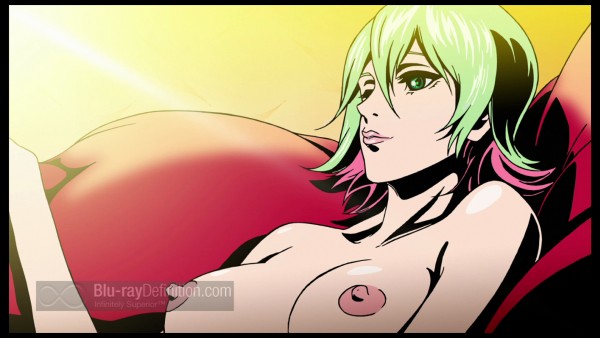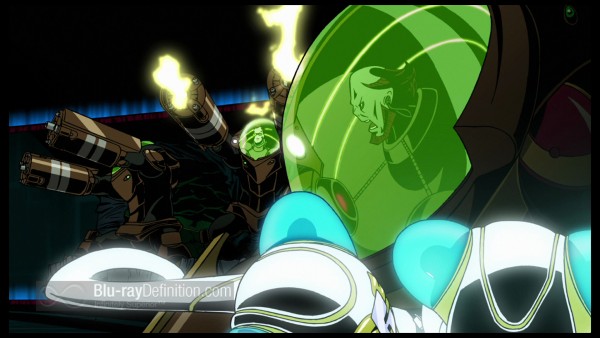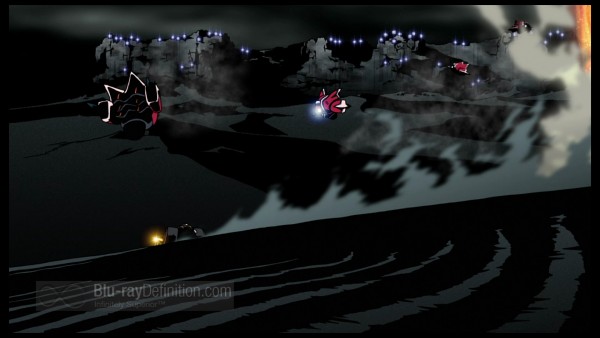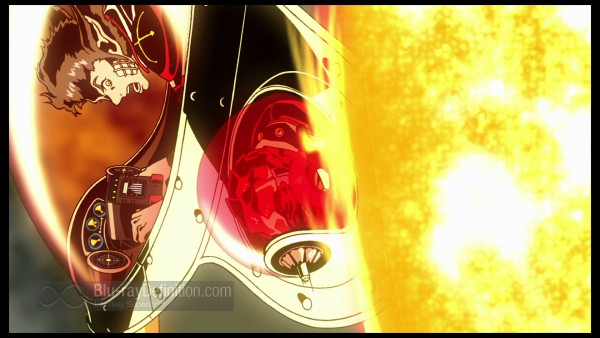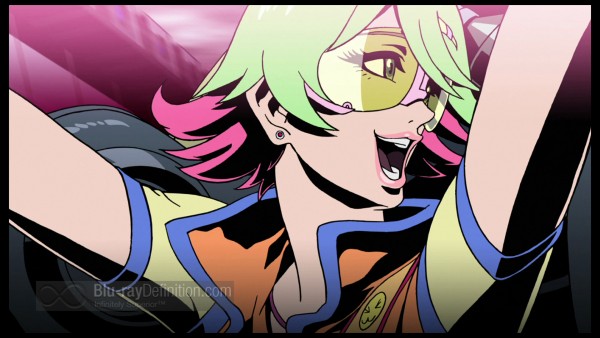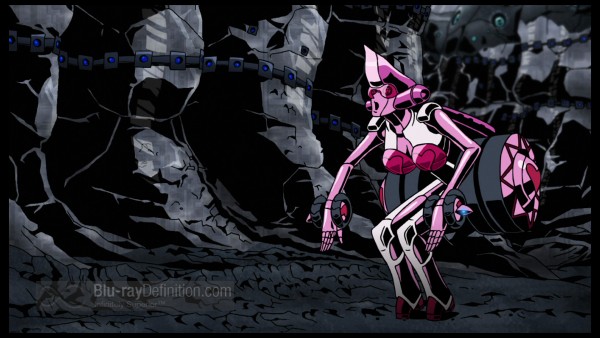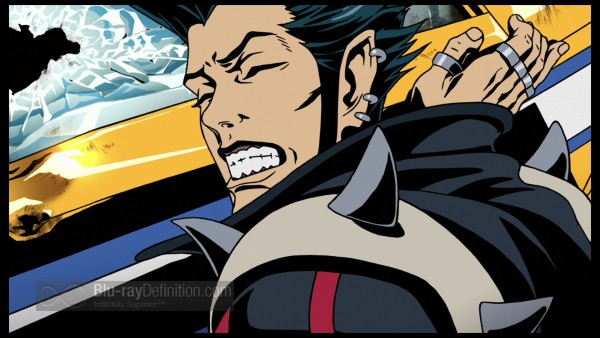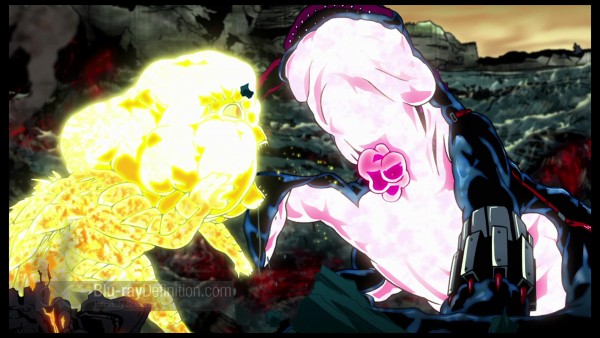 [amazon-product]B005WMQ5R8[/amazon-product]