– –
The Film
[Rating:2/5]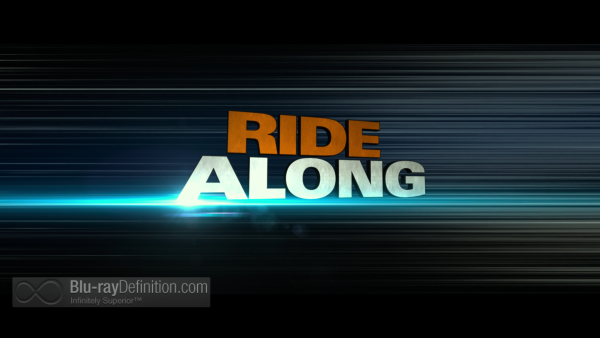 Hip-hop artist turned actor Ice Cube (real name O'Shea Jackson) and currently hot stand-up comedian Kevin Hart team up in this action/comedy, Ride Along, from director Tim Story (Fantastic Four; Taxi).
Like a poor man's version of Rush Hour mixed with Bad Boys, Ride Along follows high school security guard Ben Barber (Hart) who aspires to join the Atlanta Police Department's Police Academy and become a copy. The intent is to impress his girlfriend Angela's (Tika Sumpter; TV's The Haves and Have Nots; Tyler Perry's A Madea Christmas) disapproving brother, Atlanta Police Detective James Payton (Ice Cube). But James is unconvinced that Ben is man enough to take care of his sister Angela, much less even make it as a cop. So the two strike a deal, Ben will go for a ride along with James and prove he can handle himself on the streets and if he can't hold his own, he'll break it off with Angela. Anyone can see where this is going from a mile away. James' plan is to make the ride along the worst experience of Ben's life, taking him on the worst calls – all the ones that no cop wants to handle, like drunken disorderly calls, biker gangs parking in handicap spots, and unruly customers in topless bars. Meanwhile, James has been working a real case contrary to his lieutenant's orders. He's been trying to locate a notorious crime boss responsible for counterfeit passports and possibly worse contraband and he ends up getting the unwitting Ben embroiled in the potentially dangerous investigation.
From the get go, Ride Along is just a bad, poorly thought out film. Kevin Hart, not one of my favorite comedians to begin with, is terribly annoying when he tries to ad lib. That's the least of this movie's problems, however. Rife with racial stereotypes ("you're white, you're not supposed to fight!") and even one or two "N" words that somehow slipped passed the ratings board and got this film a mere PG-13 rating (why, is it because it is aimed at a certain audience?), the comedy if you can call it that, leaves much to be desired. Queue the Rihanna references. It's like the script writers and director Tim Story were playing to the lowest common denominator of what they expected black audiences to respond to.
Video Quality
[Rating:4.5/5]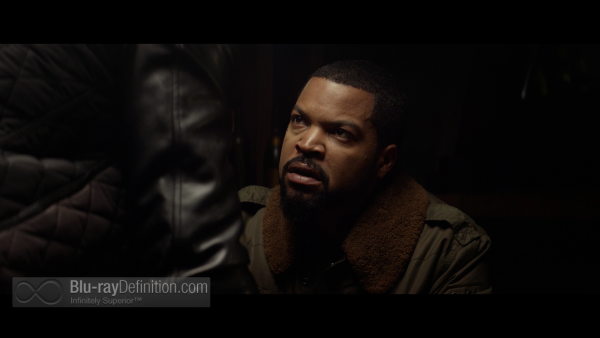 Ride Along was shot in the anamorphic, widescreen format in high definition using the Red Epic and Red Scarlet cinematographic high definition cameras with Panavision C-, G-Series, ATZ and AWZ2 lenses. The resulting transfer to Blu-ray of this digital source material looks as one might expect of an HD production of such recent vintage – clean, crisp, and with relatively good contrast. Colors don't exactly leap out at you, but they are reasonably natural. Video noise is minimal.
Audio Quality
[Rating:3.5/5]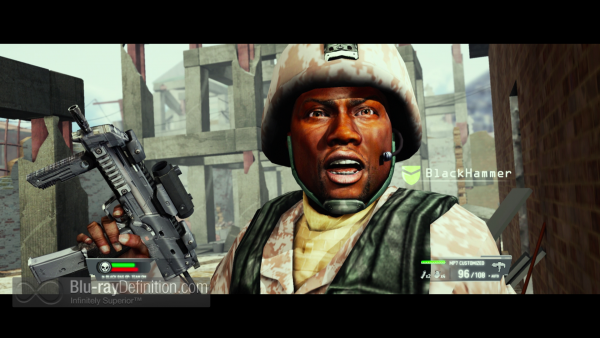 Ride Along gets a presentable English DTS-HD Master Audio 5.1 (48kHz/24-bit) soundtrack. It's one that is just as subtle as expected for a comedy film, but disappointingly mild for the action sequences, especially the big opening scenes. It instead, we get something rather tame in the surround channels, with just a mild boost of atmospherics, but the low end does offer some convincing kick for the numerous hip hop beats throughout the soundtrack, even of the high end is just a little grating.
Supplemental Materials
[Rating:3.5/5]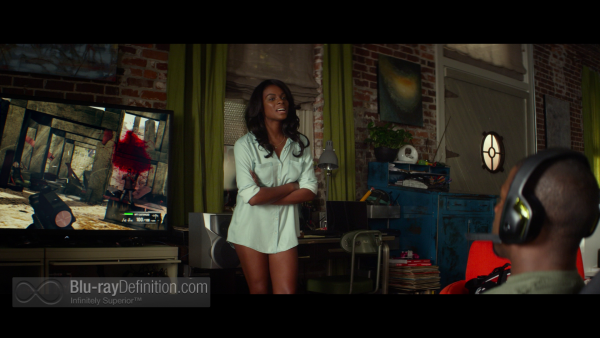 This one is loaded up with a lot of production featurettes, deleted scenes, an audio commentary and more.
DVD
Digital HD UltraViolet
Alternate Ending (2.35:1; 1080p/24p; 00:01:42)
Deleted Scenes (2.35:1; 1080p/24; 00:08:23):

James Meets Marko
Ben Dresses for Work
Ben Proposes to Angela
Drive to Hospital
Driving to Angela's
Omar Escapes

Alternate Take (2.35:1; 1080p/24; 00:01:38)
Gag Reel (2.35:1; 1080p/24; 00:02:59)
It Was a Good Day – On the Set of Ride Along (2.35:1; 1080p/24; 00:11:52)
Kev & Cube's Wild Ride (1.78:1; 1080p/24; 00:05:16)
You Gonna Learn Today (1.78:1; 1080p/24; 00:04:39)
Anatomy of the Big Blast (1.78:1; 1080p/24; 00:04:50)
An Explosive Ride (1.78:1; 1080p/24; 00:05:08)
Atlanta: The Character (1.78:1; 1080p/24; 00:03:19)
Feature Commentary with director Tim Story
The Definitive Word
Overall:
[Rating:3/5]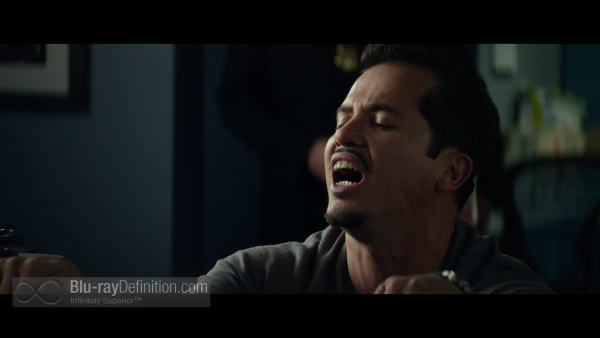 Give Ride Along a pass. It looks much better in its promos than it is in actuality. Comedy that panders to the worst cultural stereotypes, the annoying acting of Kevin Hart, and an unbelievable story all together make this one absolutely forgettable.
Additional Screen Captures
[amazon-product]B00JE5NYL4[/amazon-product]
[amazon-product]B00HX1FD5Q[/amazon-product]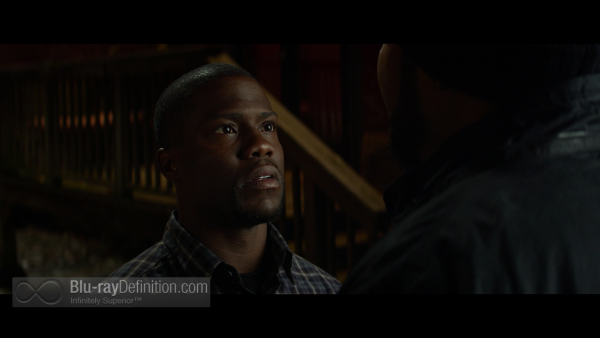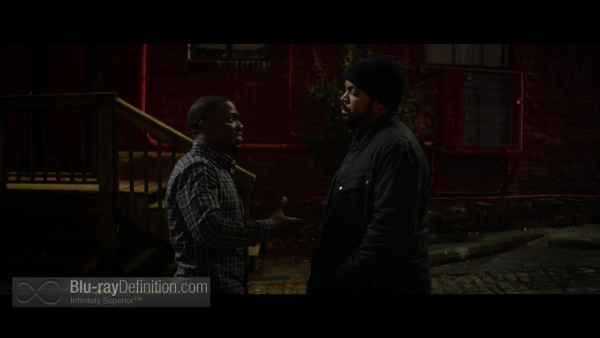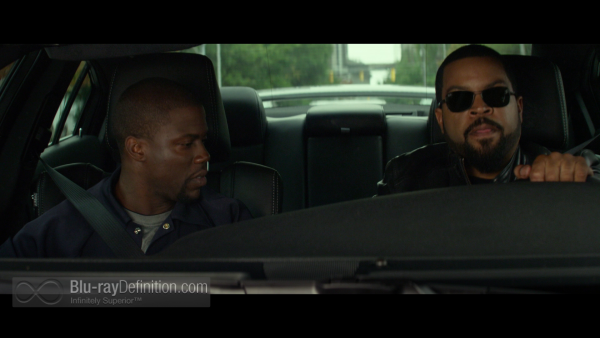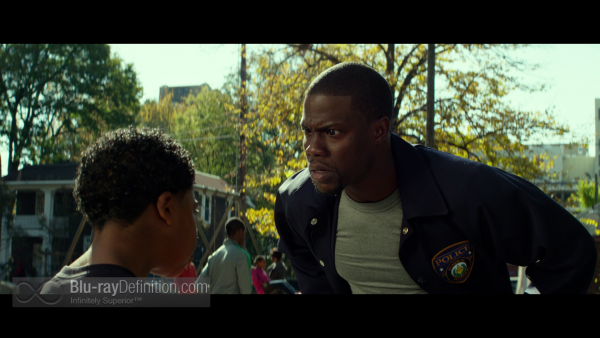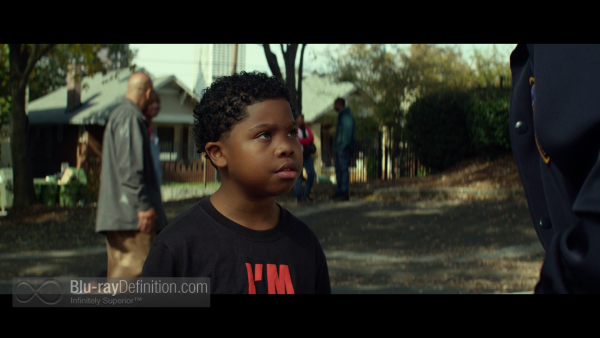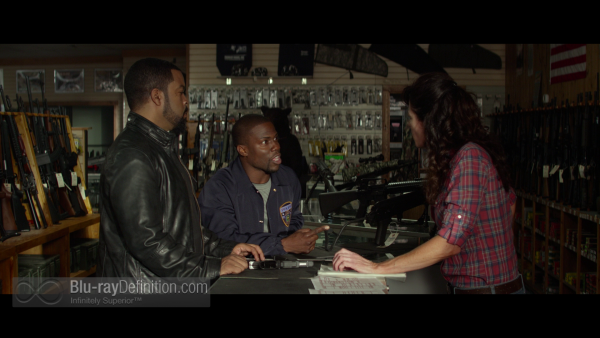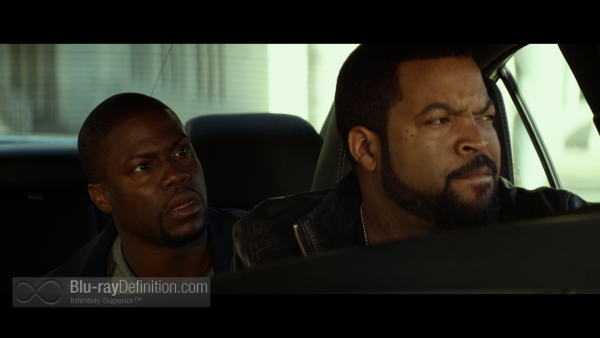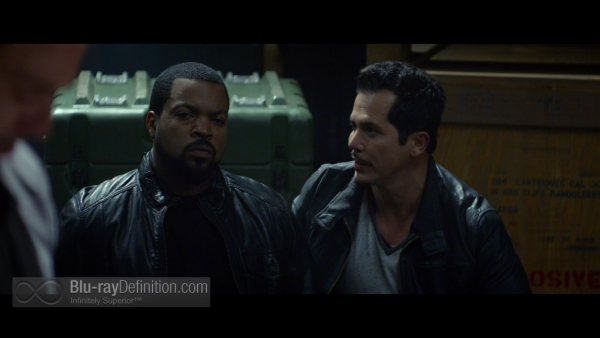 [amazon-product]B00JE5NYL4[/amazon-product]
[amazon-product]B00HX1FD5Q[/amazon-product]