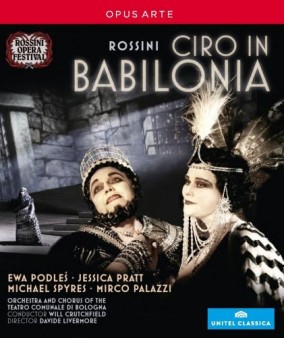 – –

The Performance
[Rating:4/5]
Pesaro, Italy, Giachino Rossini's home, is the site of an annual opera festival devoted to the composer's many operas. Based loosely on the Old Testament Book of Daniel, Ciro in Babilonia (Cyrus in Babylon) was the fifth in Rossini's catalog and one of six operas that premiered in 1812!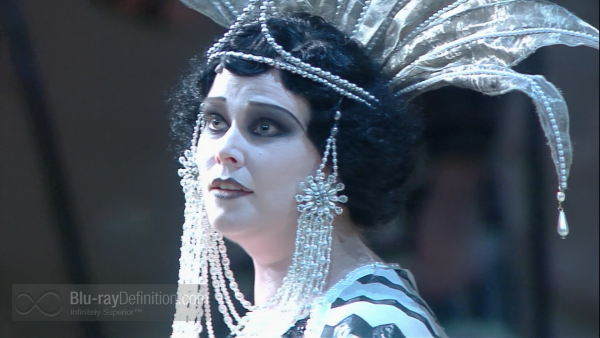 Baldassare (Belshazzar, King of Babylon portrayed by Michael Spyres) finds his city under siege by Ciro, King of Persia (Ewa Podles). During a battle Amira, Ciro's wife (Jessica Pratt), her handmaiden Argene (Carmen Romeu), and her son are captured by the Babylonians. Arbace, Baldassare's general and a Persian (Robert McPherson), plots to free Amira whom he loves. Ciro plans to recover his wife and child and arrives in Babylon, disguised as a messenger. In trying to convince Amira to marry Baldassare, Ciro's disguise is revealed and he is imprisoned.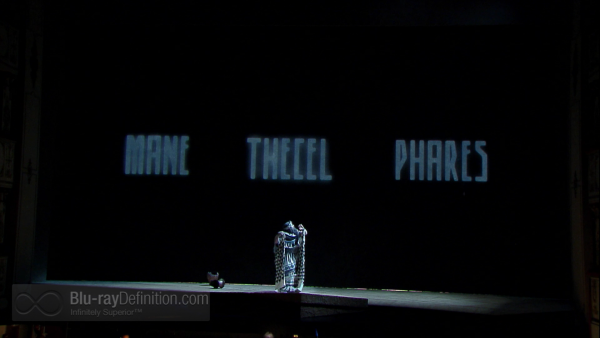 Ciro makes a pledge that if the God of Israel will enable him to be freed that he will free his Hebrew prisoners and give them freedom of worship. Later, a great feast is held in Baldassare's palace decorated by sacred objects from the temple at Jerusalem. Suddenly, a disembodied hand appears and writes the words "Mane, Thecel, Phares." To understand their meaning, the prophet Daniello (Raffaele Constanti) is summoned and informs Baldassare that "the days of his kingdom are numbered." The King gathers his magicians who recommend that he sacrifice Amira, Ciro, and Cambri to appease the gods. However, Daniello knows that Ciro will eventually become King of Babylon.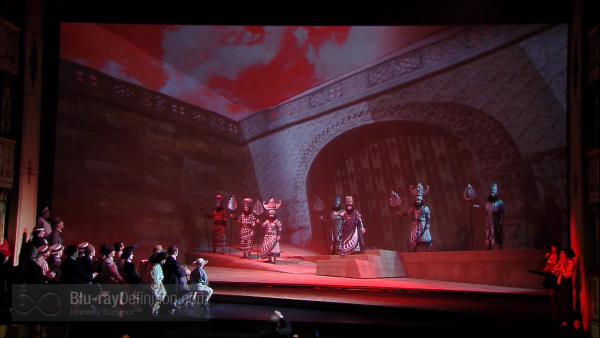 As the time of for the execution approaches, the armies of the Medes and Persians breach the walls of Babylon and Baldassare and his forces are conquered. The curtain falls on a victory celebration for Ciro and Amira while Baldassare is forced to watch from the city square.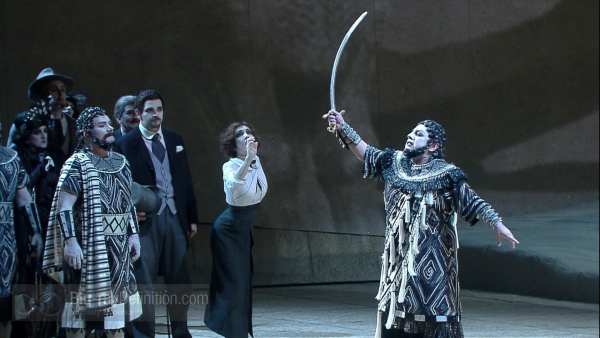 Director Davide Livermore has cleverly remounted Rossini's early and rarely performed opera. The stage has been turned into a silent-era movie theater with old film images of the cast along with dialogue boards intermittently shown on the screen. There is an audience in early 20th century costumes while the singers on stage assume the period garb of the story. Conductor/musicologist Will Crutchfield reprises his 1997 Caramoor Festival production and contributes a fortepiano continuo. The vocal principals are simply superb and more than meet the considerable bel canto demands of Rossini's score.
Video Quality
[Rating:4.5/5]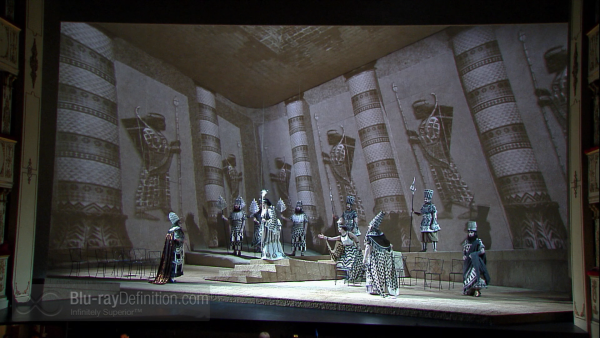 There are intentional lighting streaks and flares to suggest the quality of silent films while the details of costume and facial close-ups are excellent. The "black and white" effects are also designed to add to the vintage film feeling. With montages continually on and off the backdrops, video director Daniele Biggiero has given us the feeling of an old yet new visual concept that works quite well.
Audio Quality
[Rating:4/5]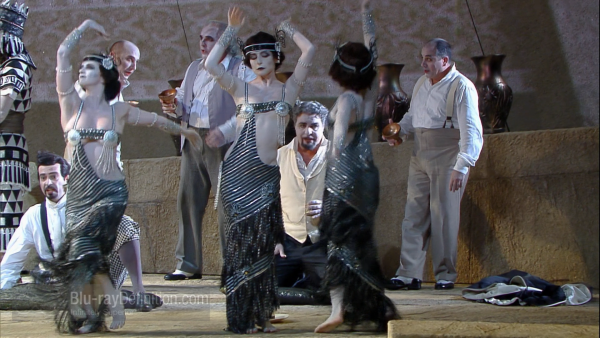 The DTS-HD MA 5.0 soundtrack provides substantial orchestral detail and good vocal balance. The two-channel option is also excellent if less focused. Ambience effects are limited.
Supplemental Materials
[Rating:1.5/5]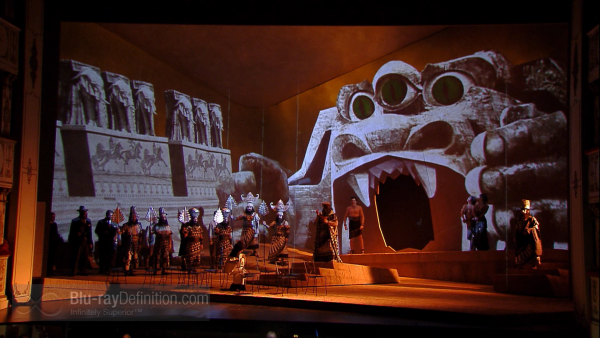 A booklet presents background information on this opera and production as well as a synopsis of this complex plot. Outside of that, we get a cast photo gallery.
The Definitive Word
Overall:
[Rating:4/5]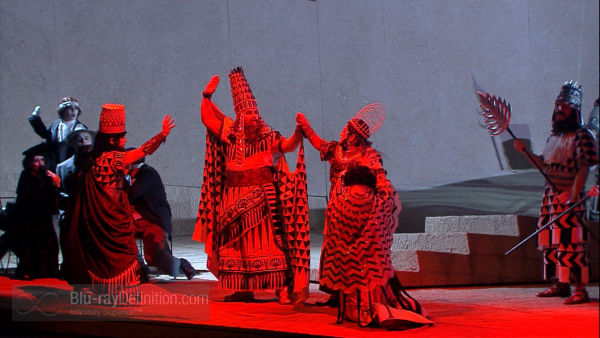 Ciro in Babilonia will likely be a new viewing experience for most audiences as it was for me. Although not nearly as well known as Rossini's biggest hits like Il Barbiere di Siviglia, La Cenerentola or L'Italiana in Algeri, there is a ton of great music in this score with ample opportunity for vocal pyrotechnics. Fortunately, we have a top-notch cast that delivers the goods led by the incredible Polish contralto Podles. While I thought that the silent film visuals and the occasional intrusion of the period audience would get in the way of the performance, these touches were used judiciously. In summary, this is a revival that does Opus Arte proud and one that will appeal to bel canto veterans and newcomers alike.
Additional Screen Captures
[amazon-product region="uk" tracking_id="bluraydefinit-21″]B00D3O24M2[/amazon-product]
[amazon-product region="ca" tracking_id="bluraydefinit-20″]B00D3O24M2[/amazon-product]
[amazon-product]B00D3O24M2[/amazon-product]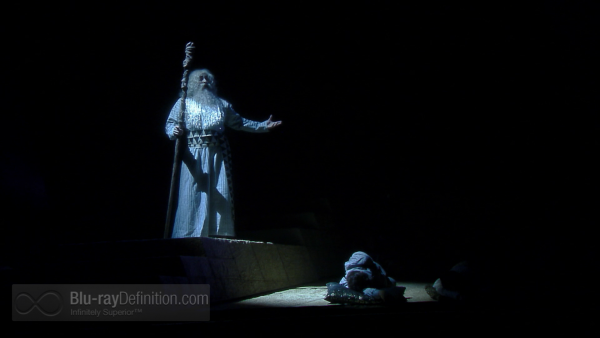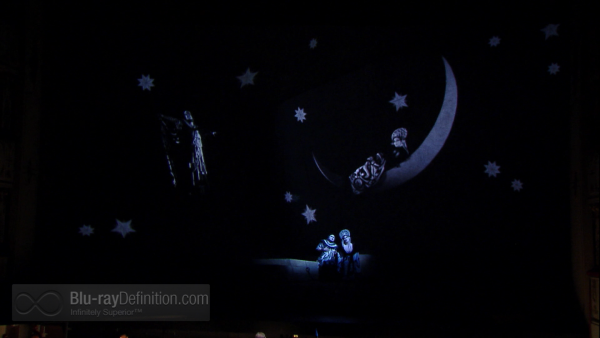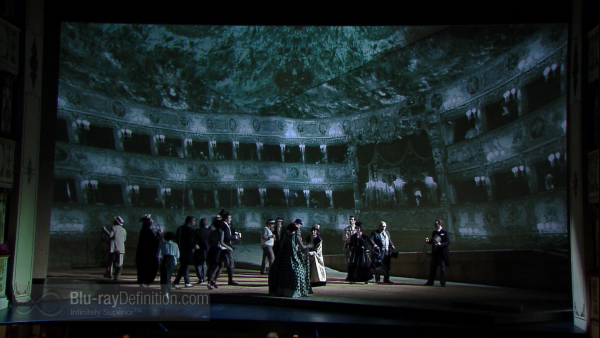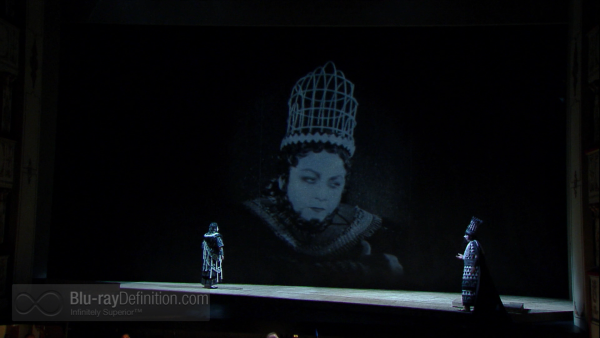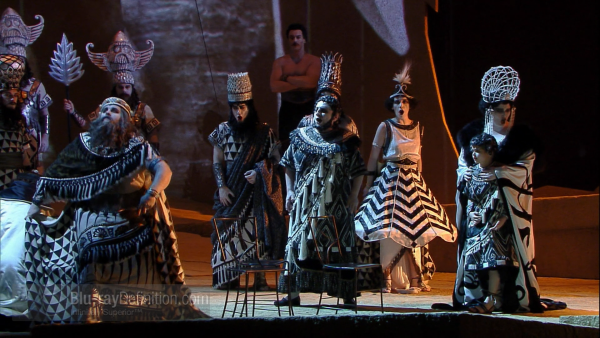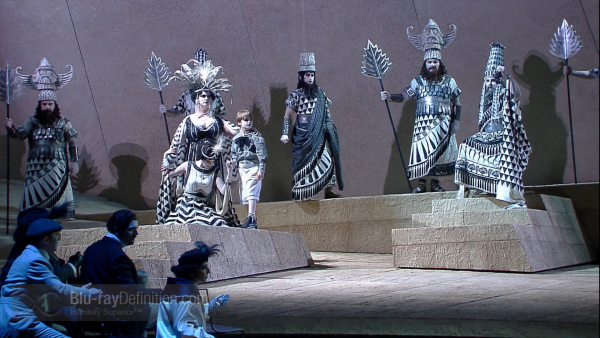 [amazon-product region="uk" tracking_id="bluraydefinit-21″]B00D3O24M2[/amazon-product]
[amazon-product region="ca" tracking_id="bluraydefinit-20″]B00D3O24M2[/amazon-product]
[amazon-product]B00D3O24M2[/amazon-product]