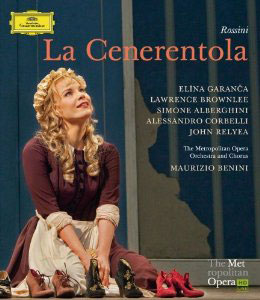 Click thumbnails for high-resolution 1920X1080p screen captures
(The below TheaterByte screen captures were taken directly from the Blu-ray Disc and losslessly compressed in the PNG format. There should be no loss of picture quality with this format. All screen captures should be regarded only as an approximation of the full capabilities of the Blu-ray format.)
The Performance
[Rating:4.5/5]
The Cinderella story has been a favorite fantasy tale for children and adults alike. This 19th century operatic adaptation has all the original ingredients with the inimitable Rossini touch that takes it to the next level. The Metropolitan Opera aligned its stars and musical direction and gave us this 2009 production that will raise the bar for anything that follows. La Cenerentola begins in the home of Don Magnifico (Alessandro Corbelli) who is on the verge of losing his house and fortune. The Magnifico family consists of Angelina aka La Cenerentola (Elina Garanča), the Don's step-daughter, and Magnifico's daughters by a subsequent marriage, Clorinda (Rachelle Durkin) and Tisbe (Patricia Risley). The eligible bachelor prince Ramiro (Lawrence Brownlee) is seeking marriage in order to get his inheritance. He is aided in this undertaking by his tutor Alidoro (John Relyea) but will pursue his heart's desire disguised as his valet Dandini (Simone Alberghini).
Act 1 begins with Angelina working as a maid in Don Magnifico's ruined mansion with his lackluster daughters. The Prince arrives and is smitten with Angelina. Confusion later occurs when invitations to the royal ball are issued. Alidoro requests that Angelina go to the ball. Still believing Dandini to be the prince, more confusion arises.  Angelina arrives in veil at the prince's ball, accompanied by Dandini. When she abruptly leaves, the prince becomes infatuated with this mysterious woman.
Act II finds Don Magnifico, Clorinda and Tisbe in Don Ramiro's castle. Don Ramiro arrives still in disguise and is led on in the pursuit of Cenerentola. Eventually, the poor girl finds out his true identity, he recognizes her bracelet as that of the veiled woman at the ball and the couple is reunited. At the opera's end, Don Magnifico acknowledges Angelina as his daughter, the nasty stepsisters are forgiven, and Cenerentola will marry her prince charming.
Video Quality
[Rating:4/5]
Video director Gary Halvorson had to work with fin de siècle costumes and an unfortunate cartoon-like set. Remarkably, these limitations are largely, if not completely, overcome by the deft camera work that is evident at all times. I have to admit that seeing John Relyea, costumed as the fairy "godfather," complete with wings, was worth the price of admission.
Audio Quality
[Rating:4.5/5]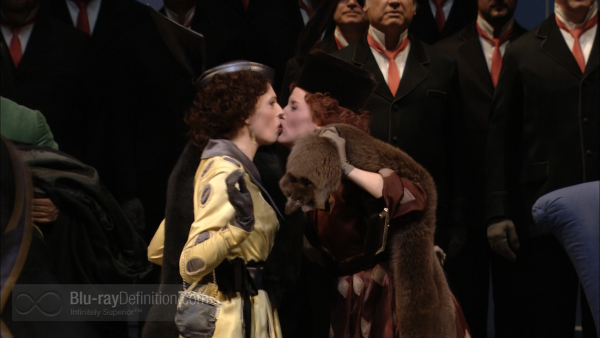 I saw this opera at the Met and the DTS-HD Master Audio 5.1 track yields a good replica of what I heard from the Grand Tier, if not the absolute real deal. Voices are favored, not a bad thing, over the rather busy orchestra in the pit. Hall ambience is superb. The 2-channel version is an also-ran.
Supplemental Materials
[Rating:2/5]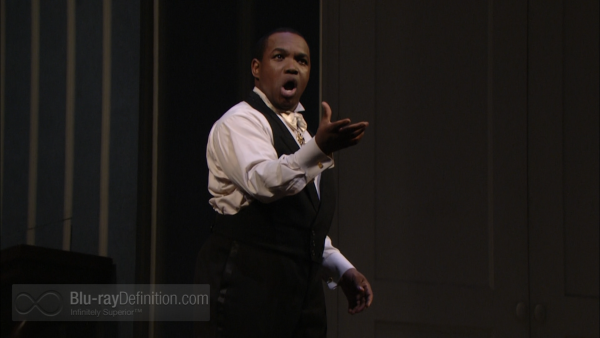 As is the "Live in HD" series custom, we get an opera singer hosting the backstage interviews. In this case, our host is Thomas Hampson, an articulate fellow, who gets all of three minutes to introduce Acts I and II, and then a "generous" 3 minutes with Garanča and 2 minutes with other cast members, Brownlee, Alberghini, Corbelli, and Relyea. The accompanying booklet provides a brief background essay, synopsis with track cues, and production photos.
The Definitive Word
Overall:
[Rating:4.5/5]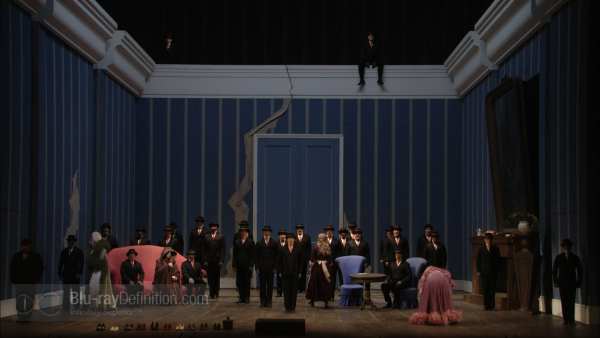 La Cenerentola has had a good bit of success on video and there are Blu-ray versions from Decca (Joyce DiDonato) and Opus Arte (Ruxana Donose) that could both be recommended. The production values of the Metropolitan Opera are second to none and this disc gets the royal treatment. The vocal strengths of the cast in all of the important roles are beyond reproach and I cannot think of any mezzo-soprano who can carry off La Cenerentola better than La Garanča. This is a deservedly popular opera and the current release gives viewers a good idea of why, nearly two hundred years later, Rossini retains his well-deserved status as a favorite opera composer.  This is one opera Blu-ray that will find its way into your player again and again. (I watched it three times!)
Additional Screen Captures
[amazon-product region="uk" tracking_id="bluraydefinit-21″]B00BKG6S0O[/amazon-product]
[amazon-product region="ca" tracking_id="bluraydefinit-20″]B00BKG6S0O[/amazon-product]
[amazon-product]B00BKG6S0O[/amazon-product]
Purchase on Blu-ray at CD Universe
Shop for more Blu-ray titles at Amazon.com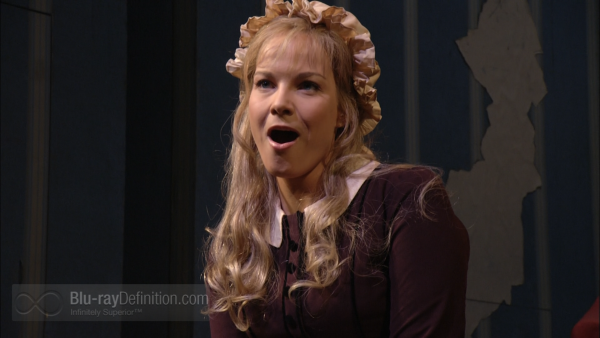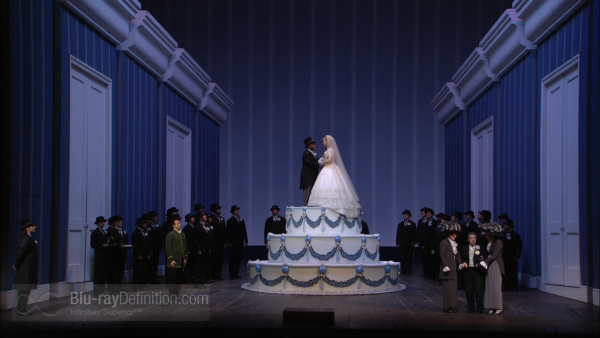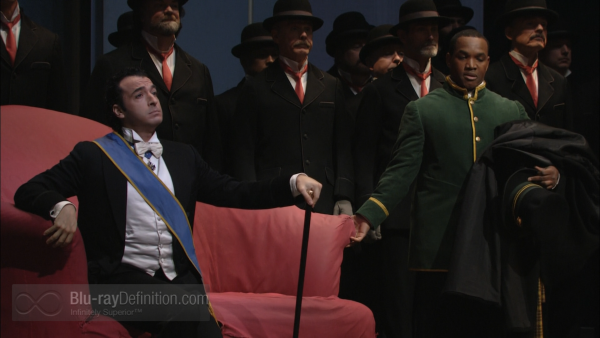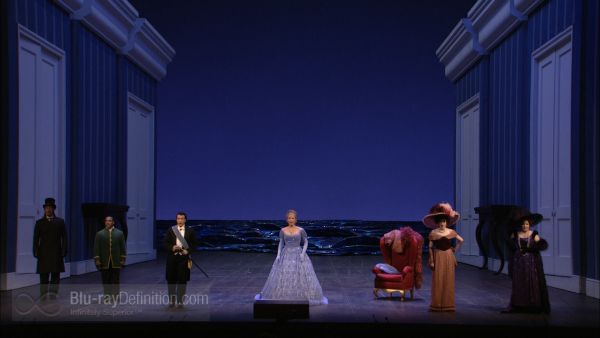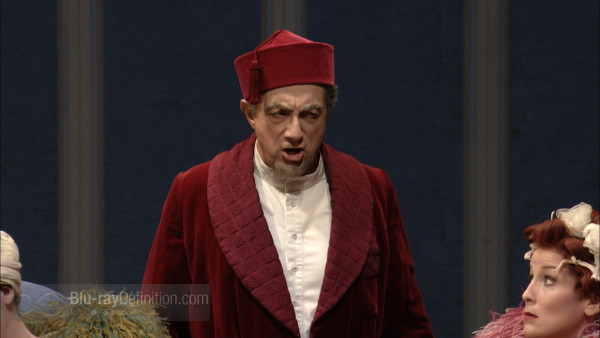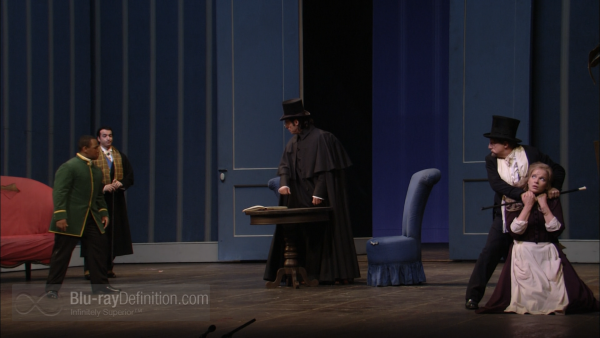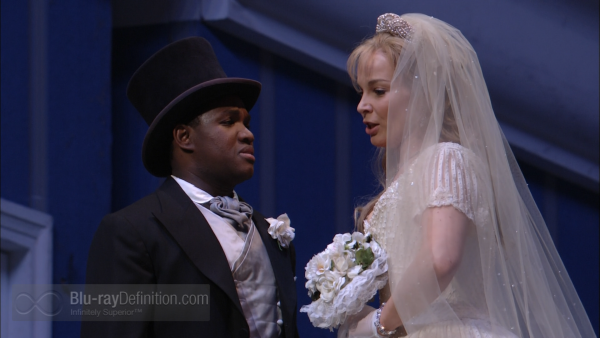 [amazon-product region="uk" tracking_id="bluraydefinit-21″]B00BKG6S0O[/amazon-product]
[amazon-product region="ca" tracking_id="bluraydefinit-20″]B00BKG6S0O[/amazon-product]
[amazon-product]B00BKG6S0O[/amazon-product]
Purchase on Blu-ray at CD Universe
Shop for more Blu-ray titles at Amazon.com
Overall
[Rating:4.5/5]
The Performance
[Rating:4.5/5]
Video Quality
[Rating:4/5]
Audio Quality
[Rating:4.5/5]
Supplemental Materials
[Rating:2/5]