– –

The Film
[Rating:4/5]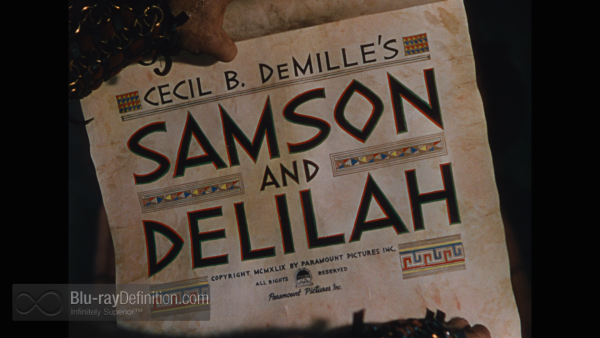 A biblical story that has inspired numerous dramatic adaptations, this 1949 Cecil B. DeMille film takes these events to the next level with a spectacular retelling of this strong man and his undoing by an unscrupulous beauty. The Israelites are slaves of the Philistines and abused at their whim. Samson (Victor Mature) is the local strong man destined to right the wrongs inflicted on his people. Miriam (Olive Deering) is in love with him but his heart is elsewhere with a Philistine woman, Semadar (Angela Landsbury) also pursued by army officer Ahtur (George Wilcoxon). Delilah (Hedy Lamarr) happens on to the scene and the double entendres begin to fly right and left. There is a fight between Samson and a lion that is hokey beyond belief and then the romantic flames are ignited. When Samson chooses Semadar as his bride, Delilah stirs the rival pot.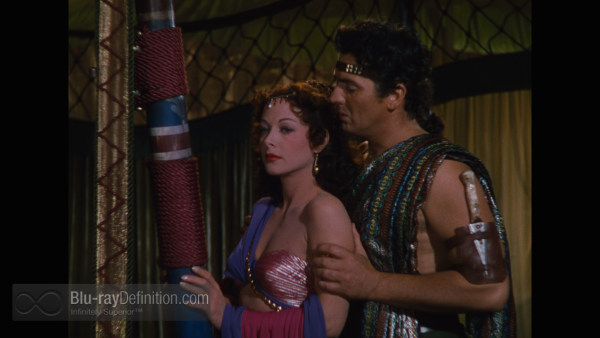 An old-fashioned film to beat the band, there is still a lot to enjoy in the retelling of this ancient story. The flames of insurrection are stoked by the Saran of Gaza (George Sanders). We see Samson's superhuman powers and his inevitable encounter with Delilah. There is  the obligatory humbling scene where Samson is dragged by a cart and then, and armed only with the jawbone of an ass, slays his captors. Samson's attraction to Delilah becomes overwhelming while she promises to deliver our hero to his foes for a very high price.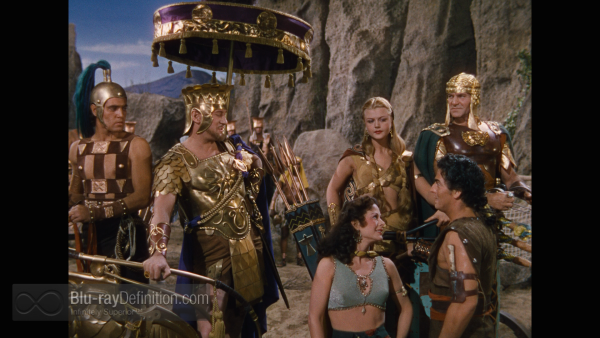 The remainder of the story is well known and packs a powerful message of love and betrayal. Seen through the eyes of Hollywood, there is the expected campiness, particularly with the casting of hunky Victor Mature (the pre-baby boomers' predecessor to Sylvester Stallone). A stolid and photogenic screen presence, Mature stands and delivers a formulaic script and, abetted by Vienesse actress Lamar (complete with accent), gives viewers a decent if dated performance.  No DeMille spectacle would be complete without an over-the-top scene and this we get with the destruction of the Philistines' temple.
Video Quality
[Rating:4/5]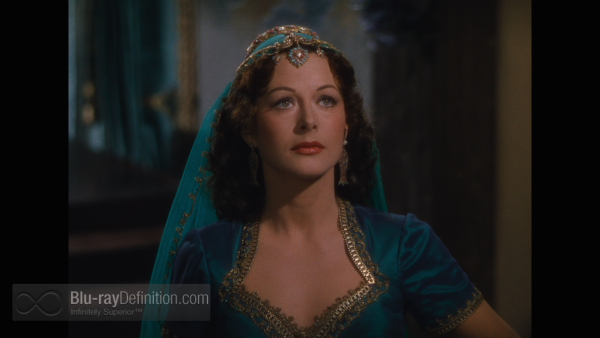 An amazing remastering of an ancient film, this is a beautiful watch with great colors and details beyond reproach. The restoration engineers really outdo themselves with scene after great scene, minimizing grain and blurring.
Audio Quality
[Rating:3/5]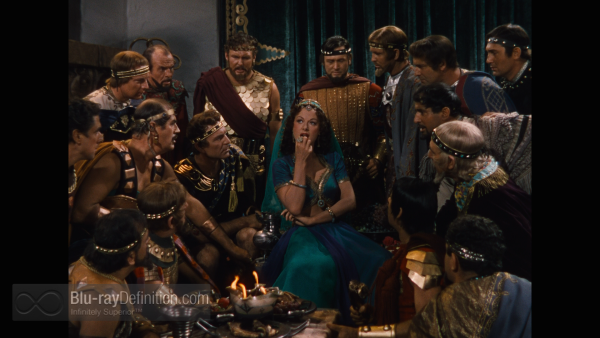 The Dolby TrueHD option is the way to go with this one. While clearly an old recording, the dialog is quite clear and Victor Young's nice score gets decent sound treatment.
Supplemental Materials
[Rating:1.5/5]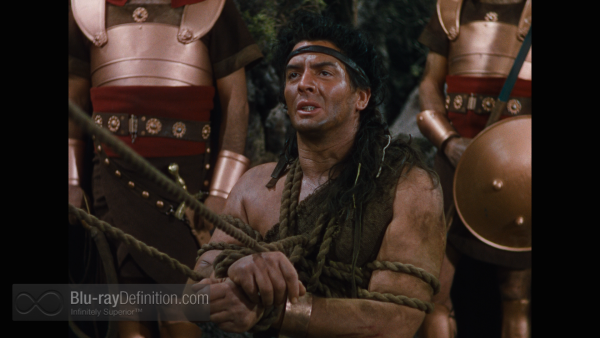 The supplement list is pretty skimpy:
Original Theatrical Trailer (3:28) (English Dolby Digital Stereo 48kHz/16b)
Teaser (1:15) (English Dolby Digital Stereo 48kHz/16b)
The Definitive Word
Overall:
[Rating:3.5/5]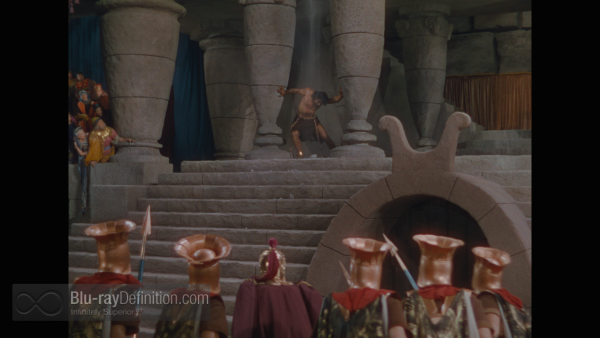 The retelling of biblical stories does not guaranteed success, but this one does succeed, largely due to its straightforward delivery of a compelling story of inner strength overcoming all obstacles. The cinematography is terrific and, ultimately, this film delivers a well told tale as only the great Cecil B. DeMille could do.
Additional Screen Captures
[amazon-product]B00H7BJ128[/amazon-product]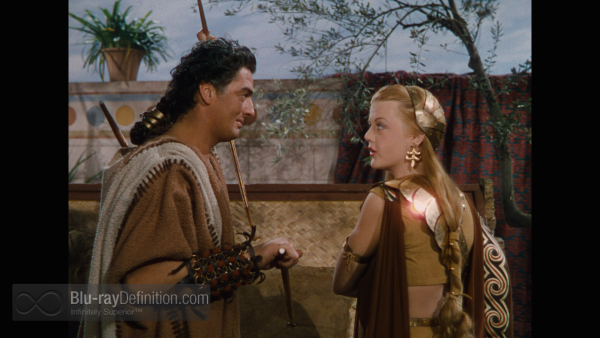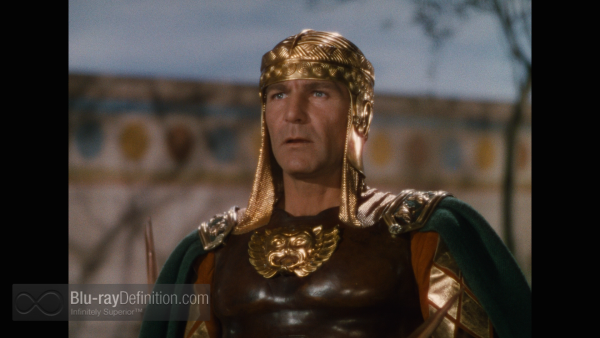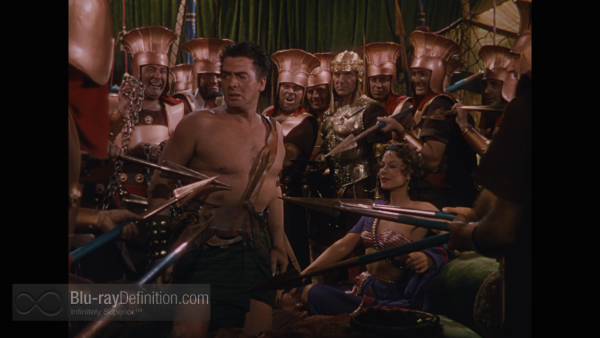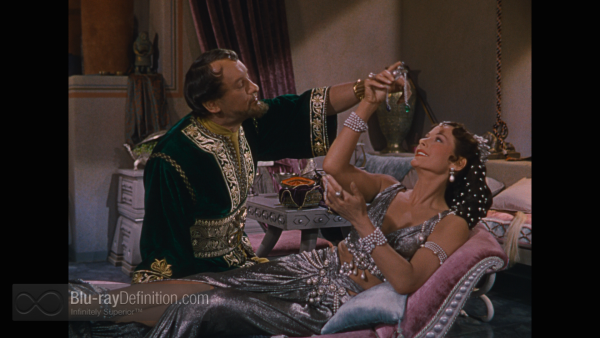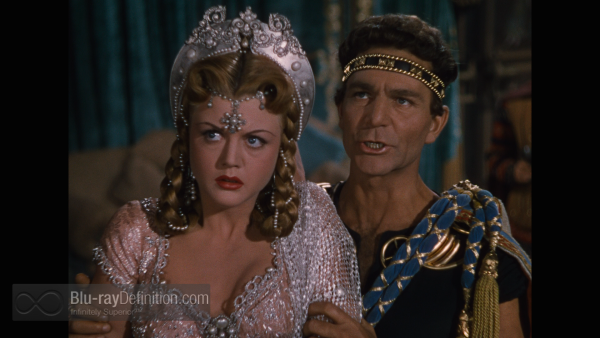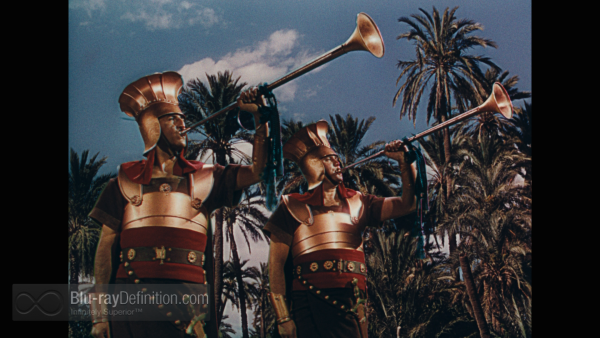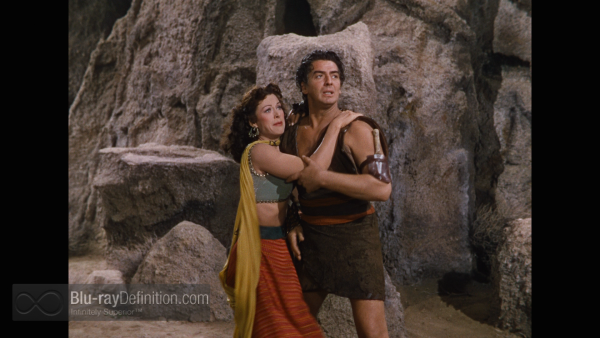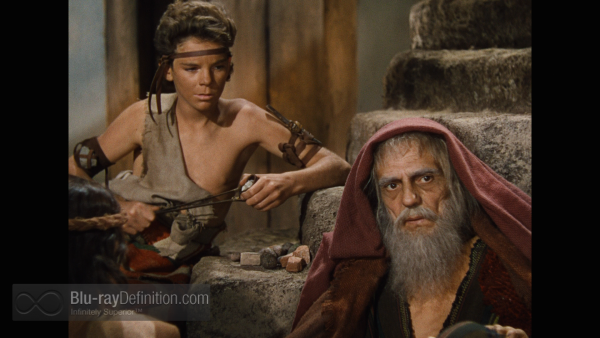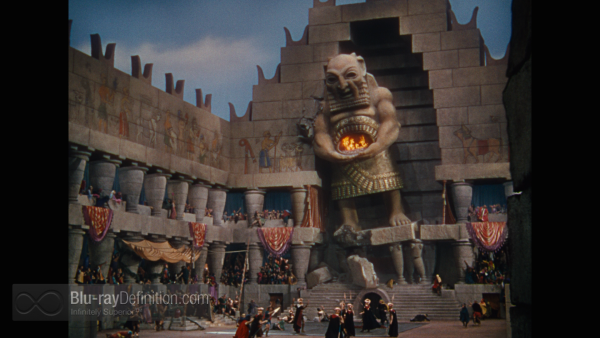 [amazon-product]B00H7BJ128[/amazon-product]