– –
The Series
[Rating:4.5/5]
Samurai Girls is the anime adaptation of the series of light novels by Akira Suzuki. The setting is an odd mix of futuristic sci-fi and Japanese history broadly based on the characteristics and influential personages from the Sengoku, or Warring States period of Japan.
The anime series takes the same characters and follows a completely different plot than the novels, so therefore it exists in its own universe, if you will. At the center of the story is Buou Academic School where the children of the most influential families in Japan train to become samurai. Muneakira Yagyu, a samurai of substantial skill, has just arrived to assume the responsibilities for training since the Dojo has lost its sensei. Upon arrival he immediately gets into trouble when he stumbles across the half-naked Yukimura Sanada and her bodyguard Matabei Goto changing. They label him a pervert and attack him, but are soon facing arrest themselves for trespassing and general perverted behavior by Hattori Hanzo, servant to Takugawa Sen, princess from the Takugawa shogunate. A showdown ensues and Muneakira is drawn into the middle of it. Choosing sides, he defends Yukimura and Matabei, which leads to something very weird happening – a naked girl comes falling from the sky. Muneakira catches her and she plants a kiss on him and suddenly transforms into a master samurai. Her samurai skills are off the charts, but when the battle with Hanzo is over, she loses all her abilities and cannot remember a thing other than her name – Yagyu Jubei.
Apparently, Muneakira has the ability to transform those chosen to bear the mark of the samurai into master samurai through the pact of a kiss. This is something that Princess Sen wants to investigate so she and Hanzo move into the dojo with Muneakira and Yukimura and Matabei. What a cozy situation, Not! You can guess that in this wild, sexy, and risqué series this makes for all sorts of embarrassing situations, particularly as it becomes clear that Muneakira must plant his kiss on more of the girls to make them master samurai. Apparently Great Japan is in peril of a dark shadow that will be cast over it and the nation has not had a master samurai emerge in many, many years. There is even a possibility that Princess Sen's own brother may be the very danger they all may be having to fight. Oh, and there's at least one more naked samurai girl that falls from the sky too – but is she good or evil? Who knows, but she sure does have a way for "tucking it in" and getting caught!
The series wraps up in an audacious, action-packed finale that falls back on all the strengths of the gorgeous animation and strong character development that took place throughout its brief but enjoyable 12 episodes. Through the course of those episodes, Samurai Girls touches on so many elements — martial arts, science fiction, tsundere, fan service, shokushu goukan, even some light yuri – there's something here for anyone who doesn't mind their anime a little on the naughty side.
Video Quality
[Rating:4.5/5]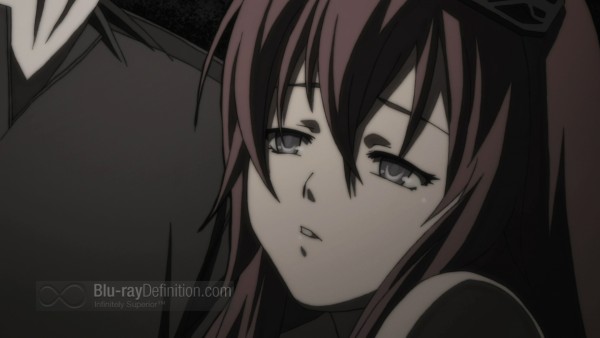 This is another remarkable transfer from Sentai Filmworks. The AVC encodement shows up at 1080p/24 and is pretty much absent any horrendous artifacts from compression or post-processing. There is only an ever-so-slight amount of aliasing that pops up once in a while around the edges of the line art, most likely inherent to the source, from the original digital manipulations. Otherwise, this thing is crystal clear with sharp lines, clear, rich colors, and no sign of video noise.
Audio Quality
[Rating:4/5]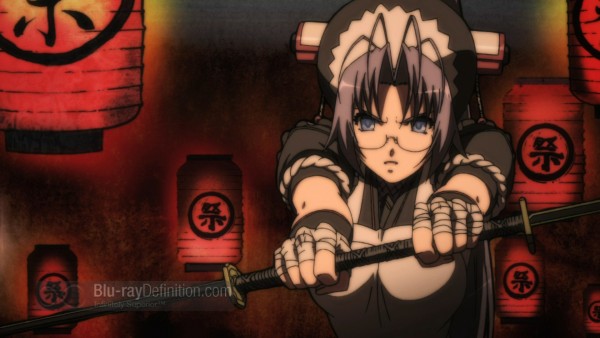 Audio is the usual DTS-HD Master Audio 2.0 Stereo mix for both the original Japanese track and the English dub. They both offer clear dialogue and and wide stereo panning with a dynamic soundstage. High frequencies are natural, the midrange is punchy and there's a good amount of low frequency extension here as well, even absent the LFE.
Supplemental Materials
[Rating:3/5]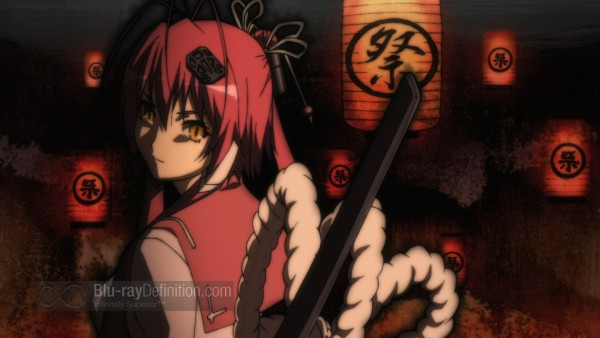 The extras really kick up the risqué factor about 12 notches on here with the inclusion of the naughty "narrated" comics and the extra OVA shorts Blushing Maidens in the Pact. Both sets place the Samurai Girls characters in some rather sexy and compromising situations with a lot more "fan service"
for viewers' pleasure. Beyond that, there are the obligatory promo videos and additional Sentai Filmworks trailers.
The supplements included with this release are:
Narrated Comics (1.78:1; 1080p/24):

The First Tip-Off/Haah-Haah Committee Member
I'm Tsundere, You Know!/The Errand Boy
Kanetsugu's Body/Assault, Soldier of Love!
Even Haah-Haah is High-Tech These Days/The First Chiss
True Story! Is Jubei Yagyu a Masochist? /I'm Going to Rub You Down
The Melody of a Little Love/Hyakka Ryoran (Countless Flowers Blooming in Profusion)

Blushing Maidens in the Pact (1.78:1; 1080p/24):

The Throbbing Heart of Jubei
Princess Sen's Kissing Lesson
The Maidens' Beach Stories
From Kanetsugu to Yukimura
Gisen & The Indecent Trap
The Untold Story of the Girls' Photos

Japanese Promotional Videos (1.78:1; 1080p/24; 00:04:08)
Japanese TV Promos (1.78:1; 1080p/24; 00:00:32)
Production Sketches (1080p)
Clean Opening
Clean Closing
Also Available in Blu-ray from Sentai Filmworks
Disc Credits
The Definitive Word
Overall:
[Rating:4/5]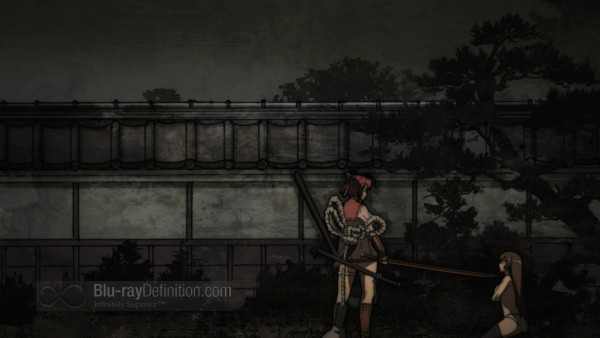 With its high-quality animation and strong character structure, Samurai Girls is a fun journey from start to finish while the Blu-ray package with the added OVAs extends the experience and expands on the naughtiness making it well worth the price of admission for any (older) anime fans out there.
Additional Screen Captures
[amazon-product align="right"]B0050I9760[/amazon-product]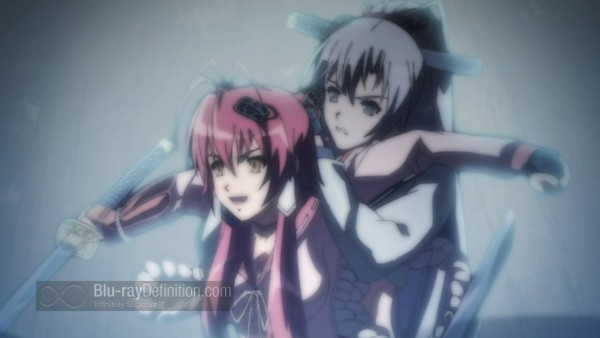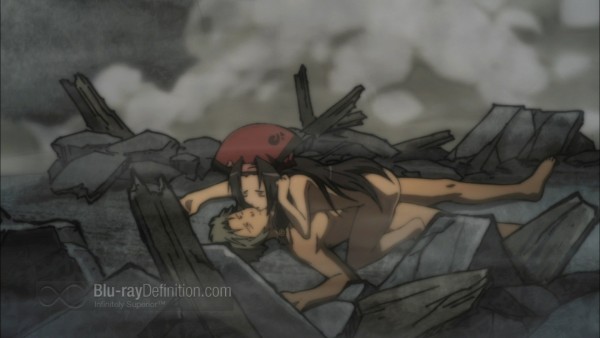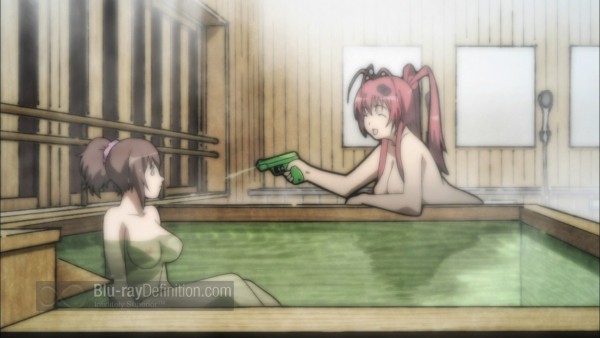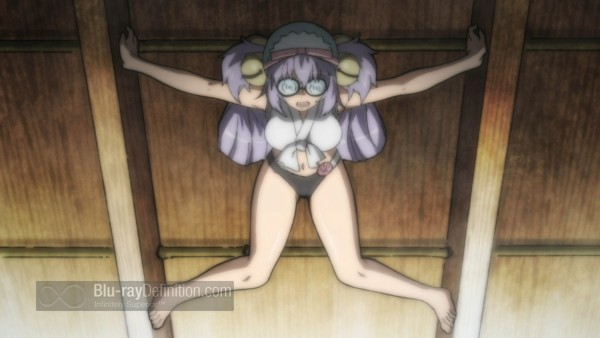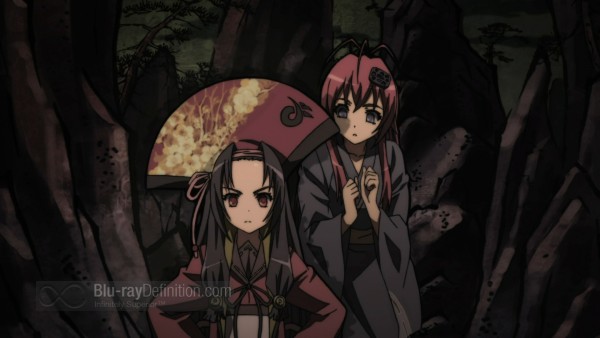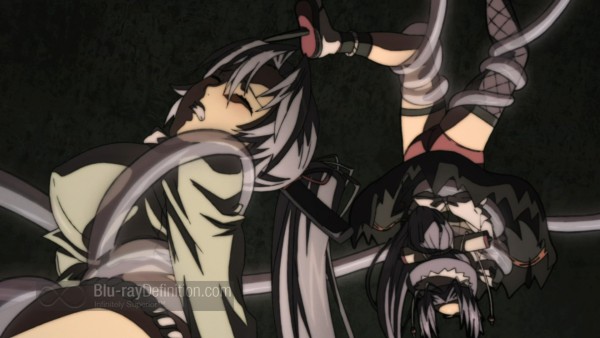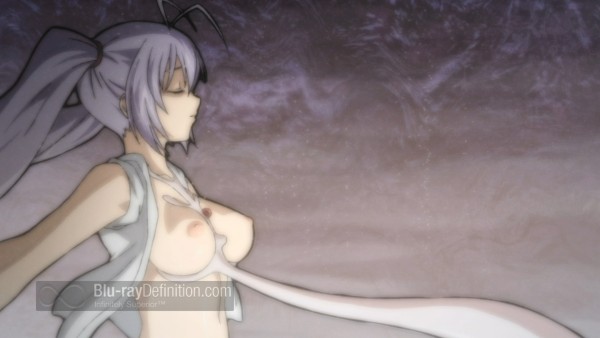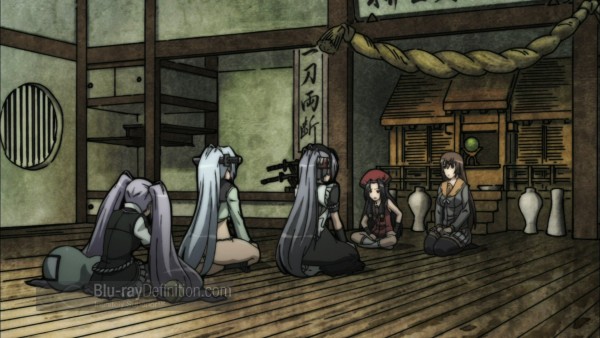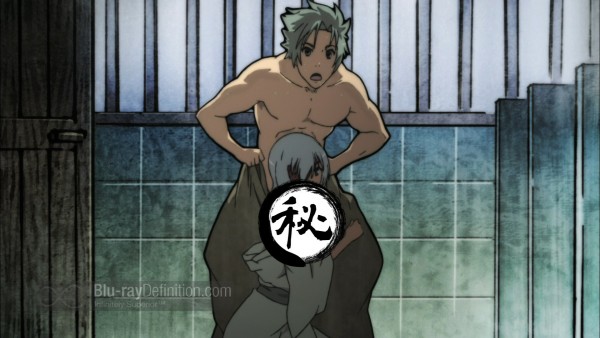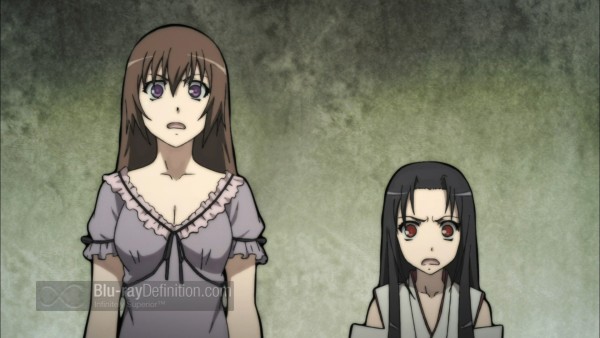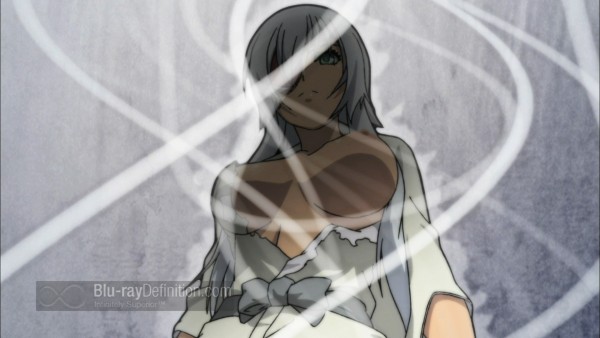 [amazon-product align="right"]B0050I9760[/amazon-product]