– –

The Series
[Rating:4/5]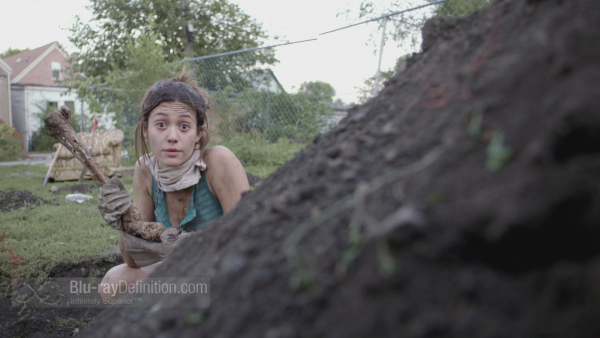 Showtime's hit dark comedy series Shameless returned in its third season with an even more dismal, dire, and wholly enjoyable journey through the dysfunctional lives of the Gallaghers. It's 137 days after we last saw the Gallaghers and Fiona (Emmy Rossum) finds herself pressed for cash, hopping from one job to the next, such as club party promoter, grocery store cashier with a perverted boss, and even an office worker. Lip (Jeremy Allen White) is caught up in a love triangle with Mandy Milkovich (Emma Greenwell) and the returning Karen (Laura Wiggins), and Jimmy (Justin Chatwin) is having second thoughts about his life with Fiona and contemplating moving away to return to medical school. The biggest problem the Gallagher's face for this season is when Fiona loses the kids to Child Protective Services and has to fight to get them back, which means battling Frank (William H. Macy) in court to give up his parental rights.
Does it all sound dark enough? Well, don't worry, there's plenty enough time for the strange, dark, twisted humor that the writers of Shameless seem to be able to effortless interweave into their scripts. The biting commentary on current events, such as Frank's misguided attempt to fight for gay marriage just so he can collect benefits, or Sheila's (Joan Cusack) crusade to reclaim the word "retard' lighten the mood. It all leads up to, as usual, a rather stunning season finale that leaves Fiona and Jimmy hanging in the balance. Oh, and did I mention Veronica (Shanola Hampton) and Kevin (Steve Howey) trying to have a baby by having Kevin have sex with Veronica's mom? Or how about Debbie (Emma Kenney) falsely accusing someone of sexual abuse just so they don't get kicked out of their house? Yeah, they went there.
Episode List:
El Gran Cañon
The American Dream
May I Trim Your Hedges?
The Helpful Gallaghers
The Sins of My Caretaker
Cascading Failures
A Long Way From Home
Where There's a Will
Frank the Plumber
Civil Wrongs
Order Room Service
Survival of the Fittest
Video Quality
[Rating:4/5]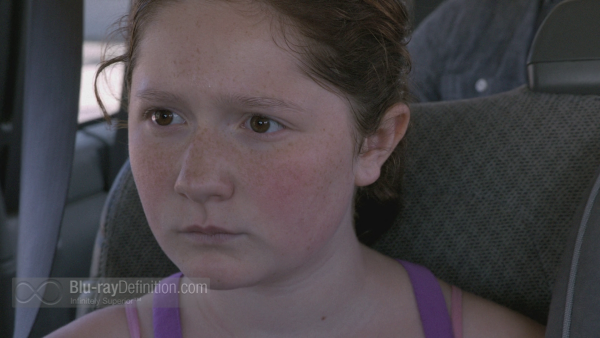 Since season 2, Shameless has been shot in high definition using the Arri Alexa. The AVC/MPEG-4 1080p encodement to Blu-ray from Warner is certainly an improvement over the cable broadcasts, doing away with the vast amounts of compression noise and the softness and macroblocking that is a result of that, but what it lacks is strong contrast. The HD image looks just a bit washed out and drab, not quite as crisp as it could be. Shadows are a bit greyish as a result, midtones do look rather fine, however, but video noise is heightened and a bit harsh.
Audio Quality
[Rating:3.5/5]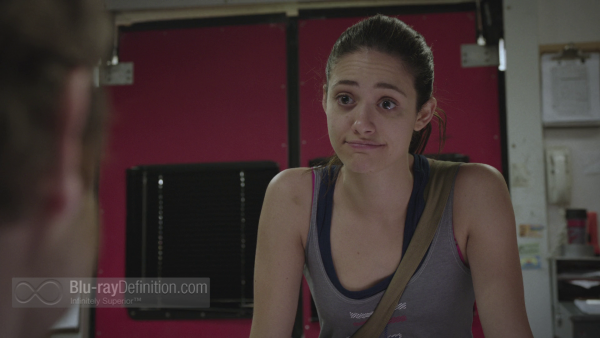 The English DTS-HD Master Audio 5.1 (48kHz/16-bit) soundtrack is very subtle, with some slight atmospheric sound effects in the surround channels like crickets or traffic noise, and the odd discrete effect such as a slamming door or knock that is a bit disconcerting. The dialogue is clear as is the musical soundtrack that sometimes gets a nice boost of low end.
Supplemental Materials
[Rating:3/5]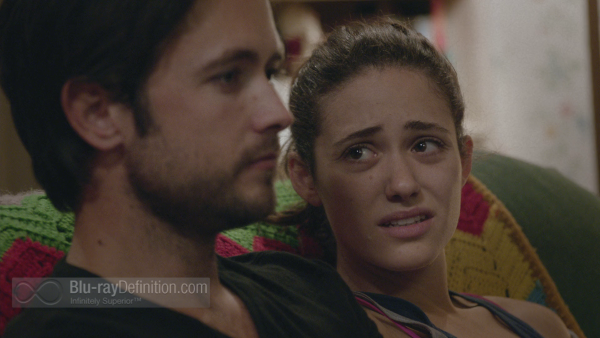 There are no audio commentaries, but several featurettes examining certain characters and about 21-minutes of deleted scenes are included as well as DVDs and UltraViolet.
The supplements:
DVDs
Digital HD UltraViolet
Disc 1:

Behind the Scenes: Where the Streets Have No Shame (1.78:1; 1080p/24; 00:14:24) – This featurette examines how Chicago has an influence on the series.
Behind the Scenes: The Many Sides of Sheila (1.78:1; 1080p/24; 00:10:35)
Deleted Scenes (1.78:1; 1080p/24; 00:13:33)

Disc 2:

Behind the Scenes: An Officer and a Gallagher (1.78:1; 1080p/24; 00:10:11) – A look at the character of Ian (Cameron Monaghan)
Behind the Scenes: A Lip off the Old Block (1.78:1; 1080p/24; 00:09:08)
Behind the Scenes: Being Mandy & Mickey Milkovich (1.78:1; 1080p/24; 00:08:06)
Behind the Scenes: A Messy Triangle: Lip, Karen, & Mandy (1.78:1; 1080p/24; 00:03:42)
Deleted Scenes (1.78:1; 1080p/24; 00:11:03)
The Definitive Word
Overall:
[Rating:4/5]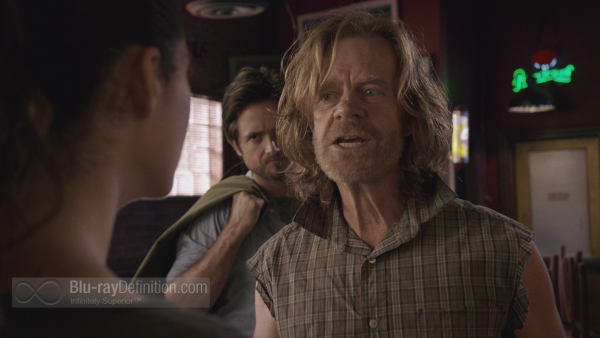 Another edgy, gritty, dark season of Showtime's Shameless hits Blu-ray a month ahead of the new season. Season three will amuse all those viewers out there who love this sort of raw comedy, myself included, and the Blu-ray will definitely be a step up for those who have only seen it in broadcast quality.
Additional Screen Captures
[amazon-product]B00F4FJ39U[/amazon-product]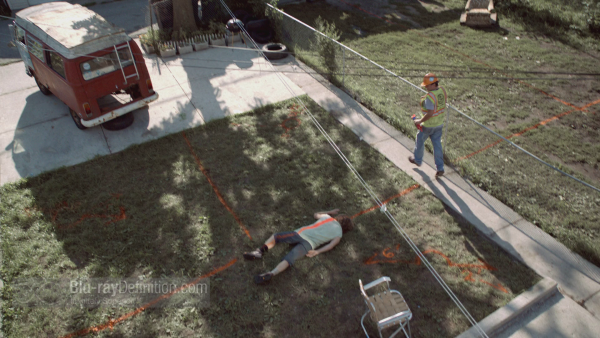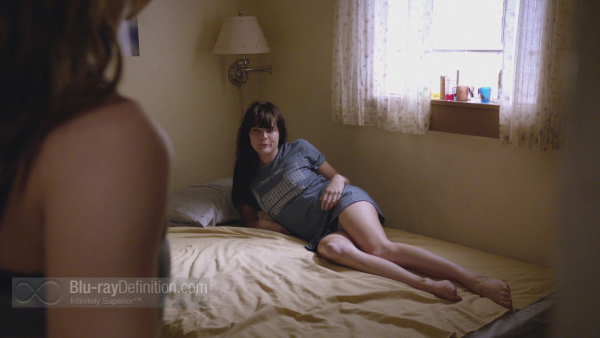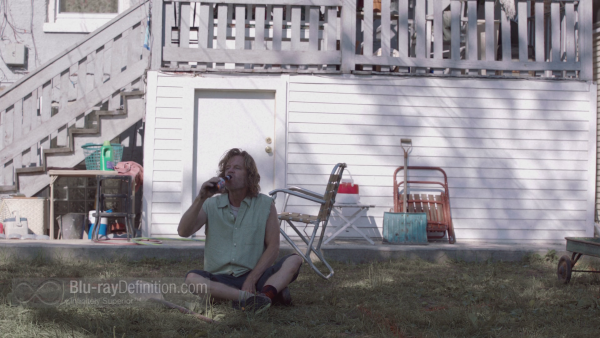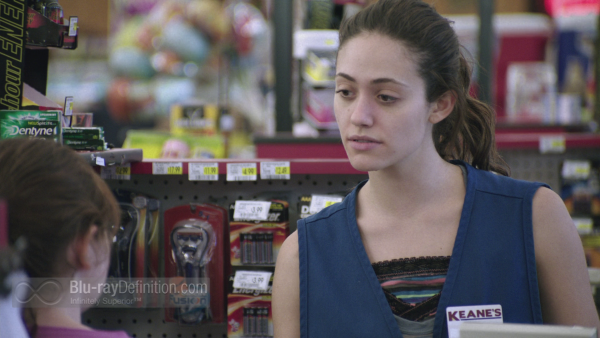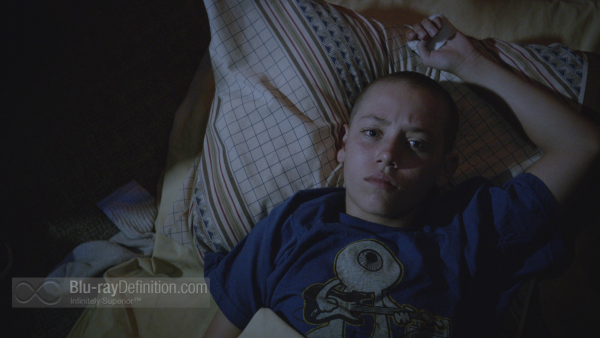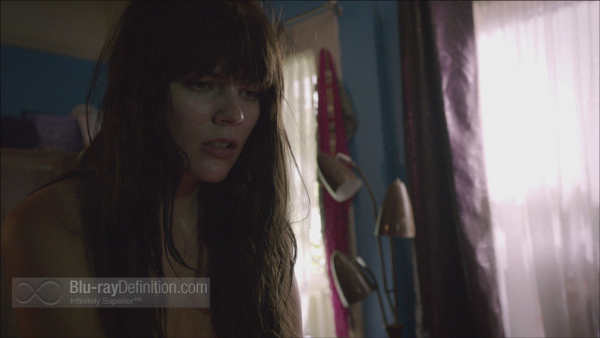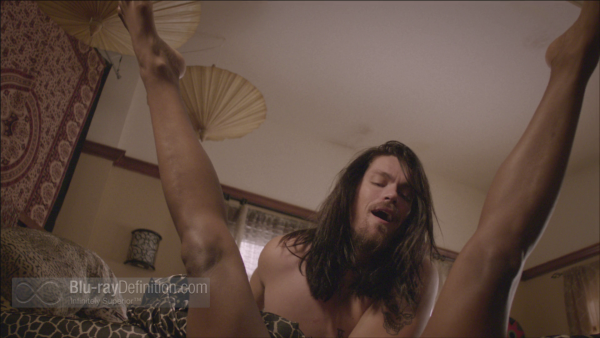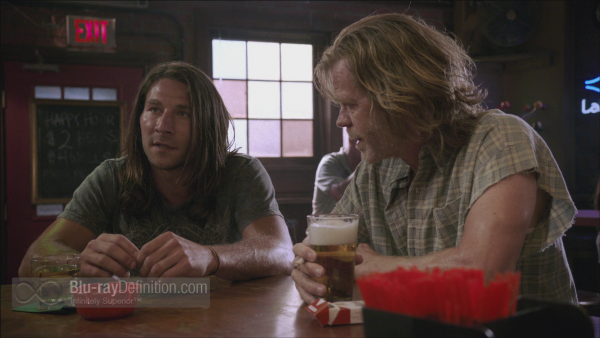 [amazon-product]B00F4FJ39U[/amazon-product]