– –

The Film
[Rating:2.5/5]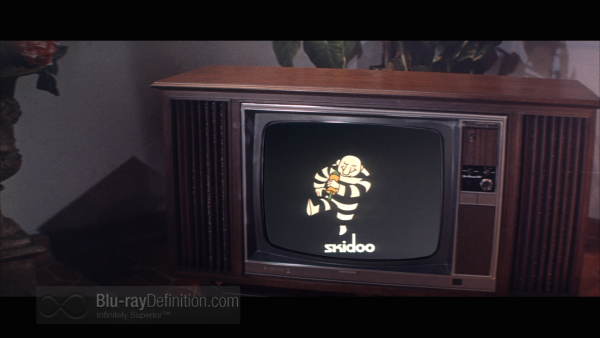 For early-20th century Americans, the term "twenty-three skidoo" meant getting out while the getting was good. Skidoo, another rare comedic effort by Hollywood heavyweight director Otto Preminger enlisted some of the most popular comedy talent of the '60's and supplied them with a lightweight script that runs the gamut between campy and just plain inane.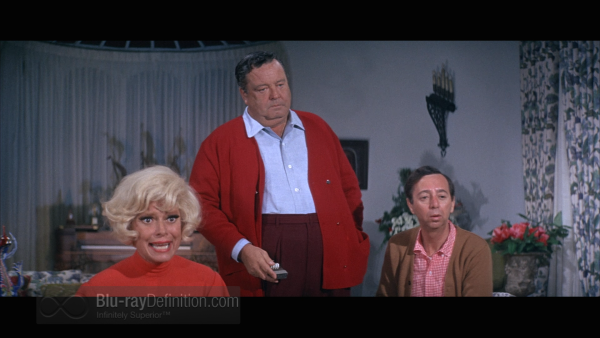 "Retired" crime figure Tony Banks (Jackie Gleason) is trying to live a normal family life with wife Flo (Carol Channing).  Daughter Darlene (Alexandra Hay) has hooked up with pot-smoking hippie Stash (John Phillip Law) much to her father's dismay. Suddenly, two mobsters Hechy (Cesar Romero) and Angie (Frankie Avalon) tell Tony that "God" (Groucho Marx), the supreme mob boss, wants Tony to do one final job.  The terms of this one are steep as Tony must wipe out his good friend "Blue Chips" Packard (Mickey Rooney) to prevent the latter's damaging Congressional testimony against God. To accomplish this "kiss", Tony must get himself incarcerated in Alcatraz where "Blue Chips" currently resides.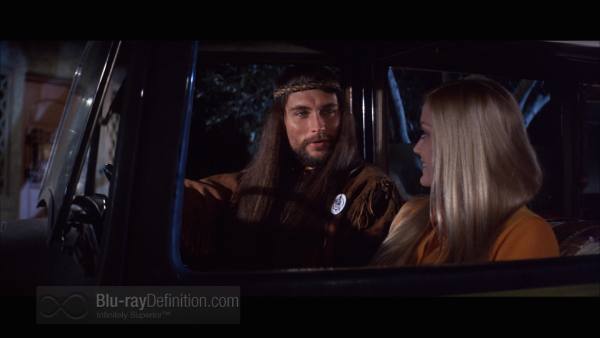 Some plot non sequitur later, Tony ends up in the clink with cellmates, the recidivist criminal Leech (Michael Constantine) and draft-dodger Fred (Austin Pendleton) who is an electronics genius. Tony  sends Flo a letter on LSD-saturated stationery, sending the mobster on an hilarious "bad" trip.
Darlene ends up with Stash and Angie on God's yacht (skippered by the legendary film bad guy George Raft) where God has hidden out for the past decade. When Tony gets cold feet about the kill-Blue-Chips hit, "The Man" (Frank Gorshin) informs him that failing to make this "kiss" would be bad for his family.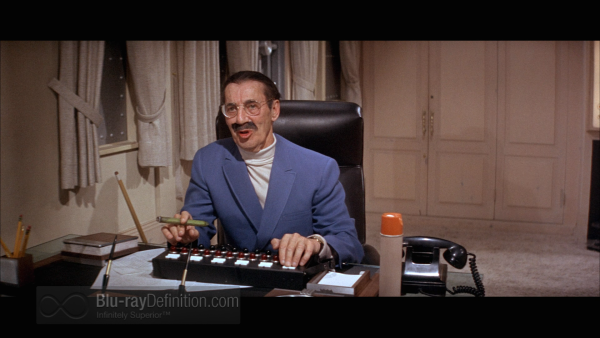 Tony, the Leech and Fred fake their way into sick bay where the latter infiltrates the prison kitchen and laces the food supply with with more LSD. This coincides with a visit from the Warden (Burgess Meredity) and the Senator (Peter Lawford) who insist on eating what the inmates eat. The hallucinogenic drugs cause complete chaos in the cell blocks, allowing Tony and Fred to escape in a makeshift balloon.
Tony's balloon reaches Gods' yacht just as Flo and a flotilla of her household hippies pull into view. An over-the-top apotheosis follows, involving Tony, Flo, the flower children, and the criminal crew.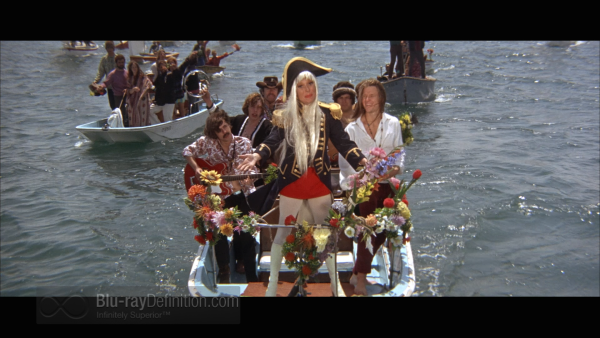 Skidoo was one of a number of of '60s films that tried to embrace the zeitgeist of its era. However, this one ends up as a fairly forgettable mishmash that completely bombed at its 1968 release.
Video Quality
[Rating:4/5]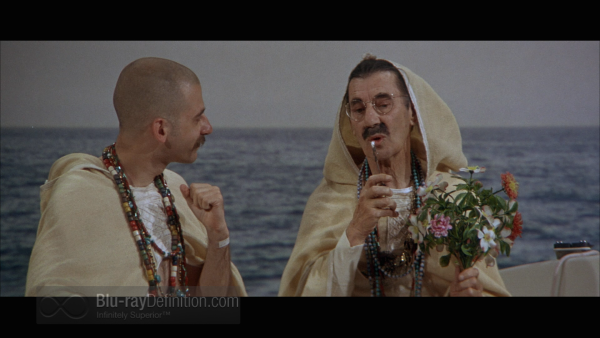 The colors are brilliant (and there are plenty of them) with excellent recovery of detail with little evidence of blurring or streaking.  The psychedelic special effects, typical of this era (think the Monkees' Head) are pretty hokey and dated yet still fairly amusing.
Audio Quality
[Rating:2.5/5]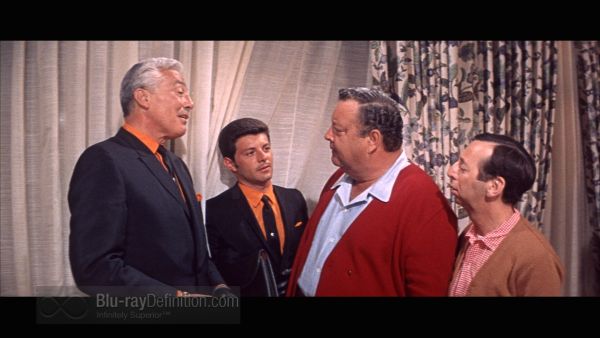 The DTS-HD Master Audio 1.0 soundtrack does no great favors to Harry Nilsson's quirky score and some stretches of dialogue sound pretty shrill.
Supplemental Materials
[Rating:0/5]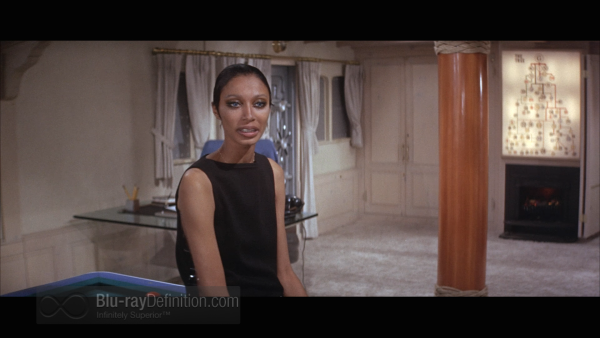 No extras are provided.
The Definitive Word
Overall:
[Rating:3/5]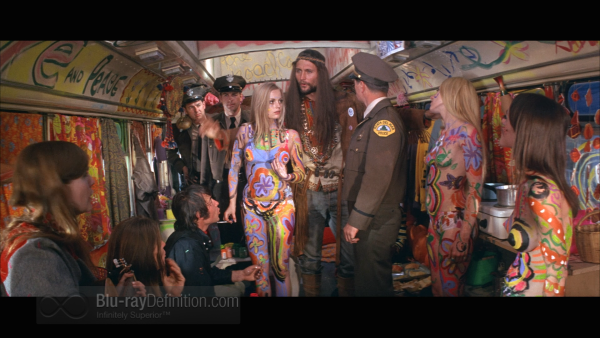 Garish and often deliberately offensive, Skidoo must be director Preminger thumbing his nose at the 1960s Hollywood establishment. The contrasting styles of comedians Jackie Gleason and Groucho Marx show how the latter accomplished so much with economy of expression while the "Great One" relied on physical comedy and overacting. The real find (if there is one here) is Austin Pendleton's film debut. Most psychedelic era films have not aged well and this one is no exception. A curiosity piece at best, Skidoo offers an occasional chuckle, but most of its attempts at humor are pretty lame. This is one film that Otto Preminger and his colleagues (were they still alive) would mostly probably like to forget as would most of today's moviegoers.
 Additional Screen Captures
[amazon-product]B00OUOA9N0[/amazon-product]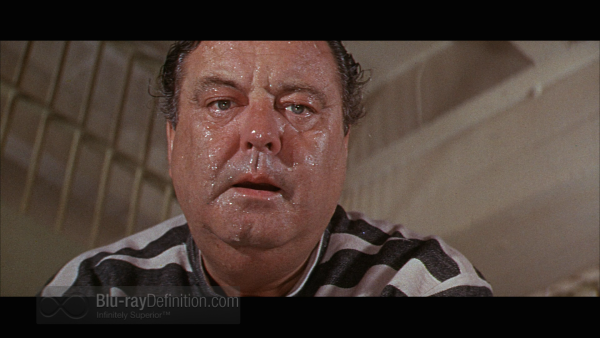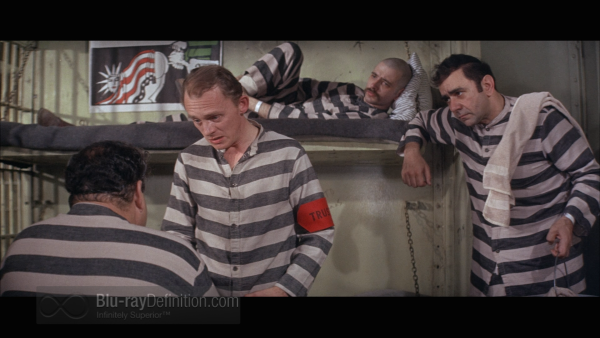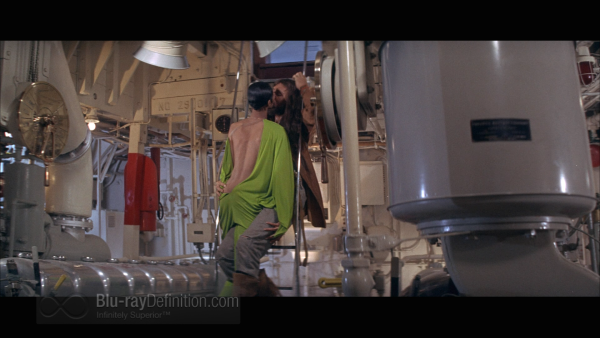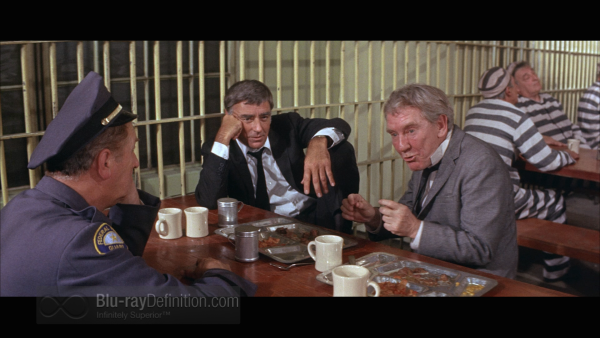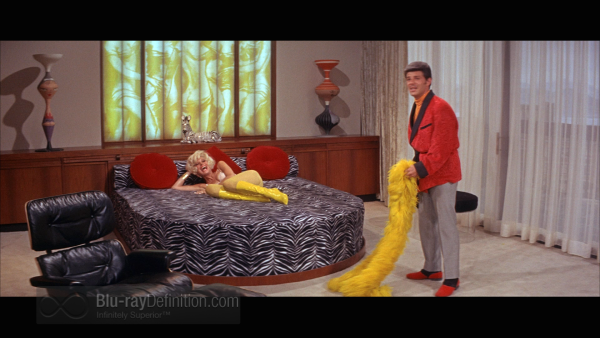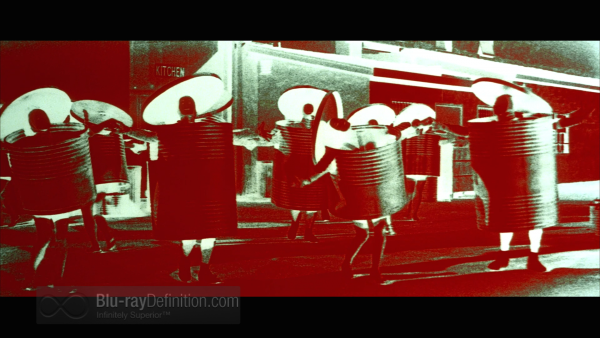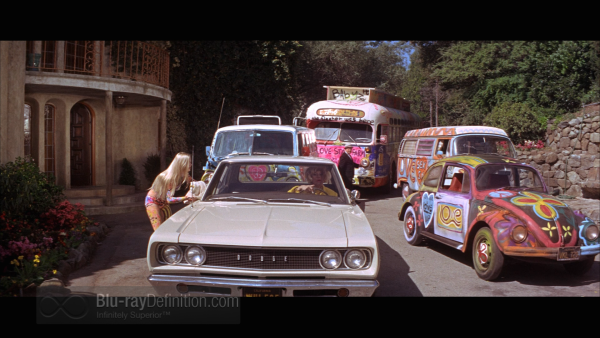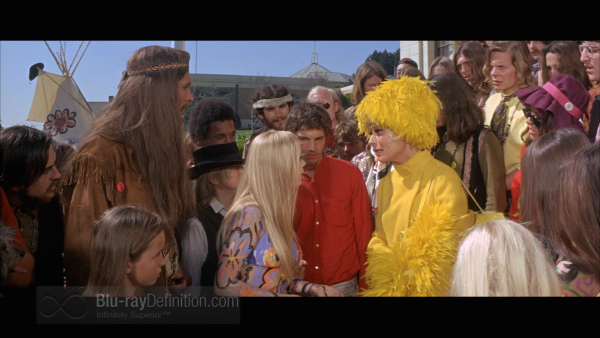 [amazon-product]B00OUOA9N0[/amazon-product]