– –

The Film
[Rating:4.5/5]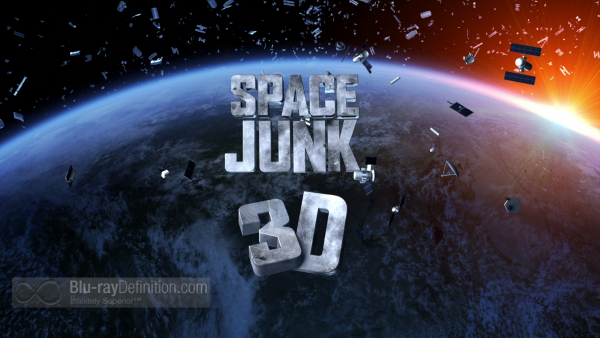 Actor Tom Wilkinson (The Lone Ranger) narrates this IMAX exhibition film from director Melissa R. Butts. The film tackles an issue few of us think about, but the way it is presented here, makes for some serious thought provoking questions. Space Junk, that is, the human-made debris humans put into orbit constantly in the form of satellites that stop working, debris from fuel, cast off rocket boosters, bolts, and more. Scientist Don Kessler guides viewers through the growing problem of this dangerous clutter, traveling at tens of thousands of miles per hour, making even a tiny paint fleck or piece of metal the size of a pellet a hazard to functioning satellites, and, more troubling, to the International Space Station.
The narration from Wilkinson is superlative, really pulling us into what could be any number of "doomsday" movies from the SyFy channel, but is, in fact, reality. The fantastic IMAX 3D cinematography and CGI work, which is bolstered by tying in the artificial junk with theories of colliding galaxies and the formation of rings around Saturn, makes for a really engrossing documentary.
Video Quality
[Rating:5/5]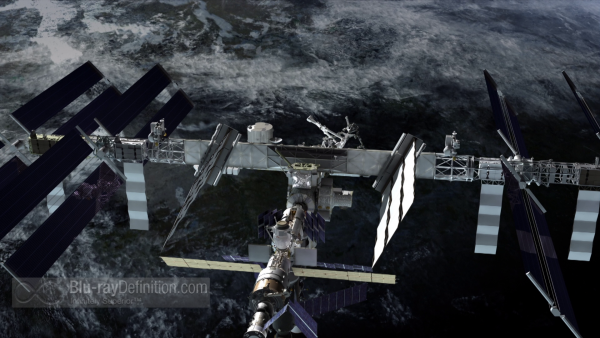 Space Junk 3D is a native IMAX 3D presentation shot on the IMAX Solido 3D camera with 65mm film as well as some CGI 3D visual effects. This Blu-ray from RLJ Entertainment and Image Entertainment contains both 3D and 2D versions of the brief, 37 minute documentary in AVC/MPEG-4 1080p (2D) and MVC (3D) encodements. As is typical for IMAX productions, the image looks spectacular. The 3D is natural with a strong sense of depth, be it the live shots. An opening scene of a helicopter flying over a crater looks vast and completely natural while the CGI work has great pop-out, but nothing so strong that it hurts the eyes. In 2D, the imagery is equally breathtaking and the 65mm film stock really shows its strength, showing a clear image with strong detail and contrast and great, crisp textural information.
Audio Quality
[Rating:5/5]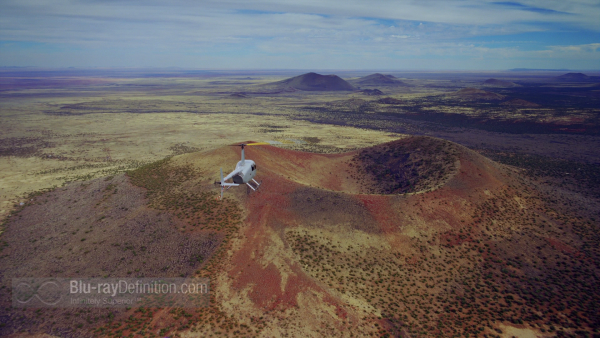 Audio is equally engaging, coming with both English and Spanish DTS-HD Master Audio 5.1 (48kHz/16-bit) soundtracks. The English track is a typical reference mix for an IMAX exhibition film, with full narration in the center channel and various foley effects filling all the main channels. Low end is weighty without being downright thunderous, while highs are clear and relaxed.
Supplemental Materials
[Rating:1.5/5]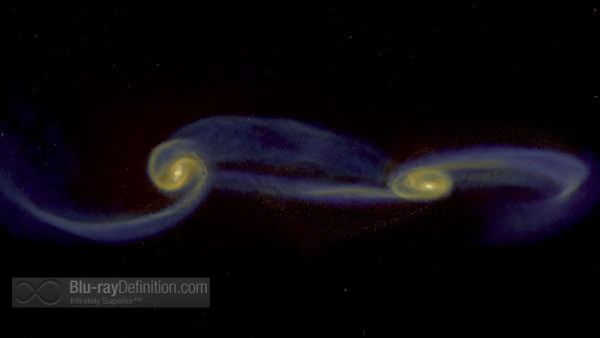 The extras here are brief and hardly required viewing.
The supplements:
Interview with Tom Wilkinson (1.78:1; 2D; SD; 00:01:32)
Behind the Scenes – Video (1.33:1; 2D; SD; 00:02:43)
Behind the Scenes – Gallery (1080p/24; 2D; 00:01:19)
IMAX Trailers
The Definitive Word
Overall:
[Rating:4.5/5]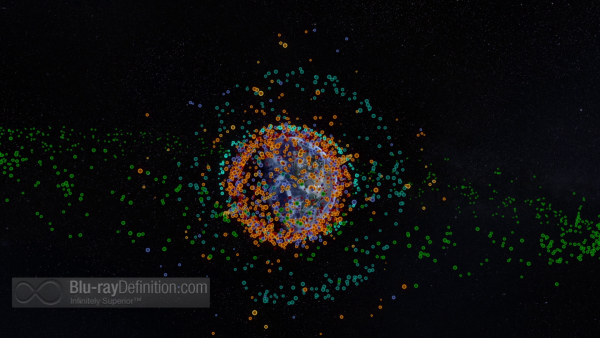 Space Junk 3D is more interesting than its tile would have you believe. With the thousands of objects flying around in orbit above us and so much of our modern society so reliant on satellite technology today, the worst case scenarios put forth in this documentary are a serious cause for pause. Thankfully, it's not all doom and gloom as the filmmakers wrap up with a series of possible solutions to the expanding field of self-made debris we have placed around our planet.
Additional Screen Captures
[amazon-product]B00D9EJGBI[/amazon-product]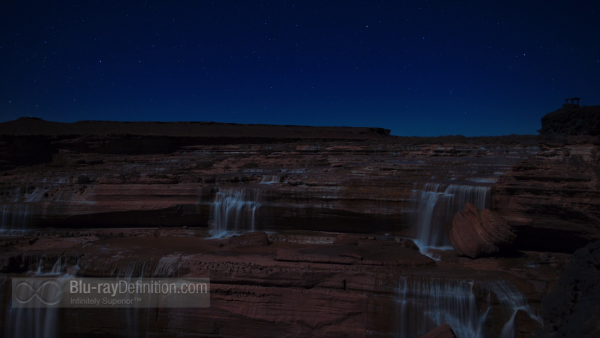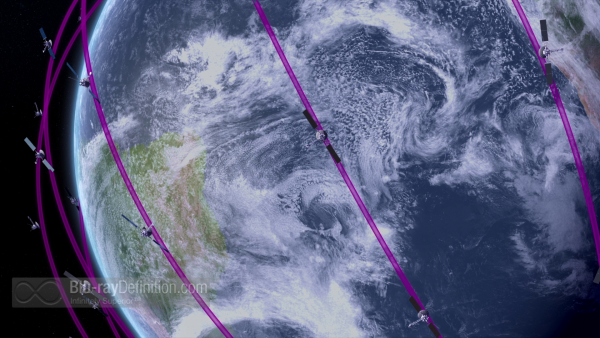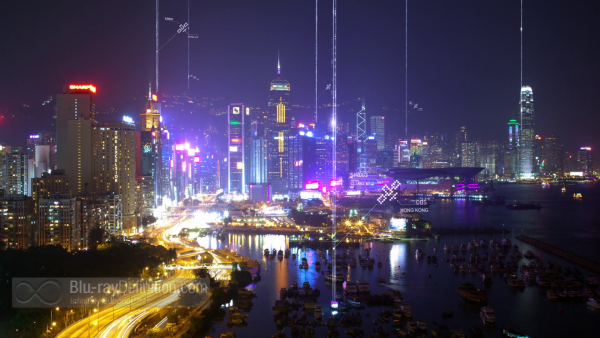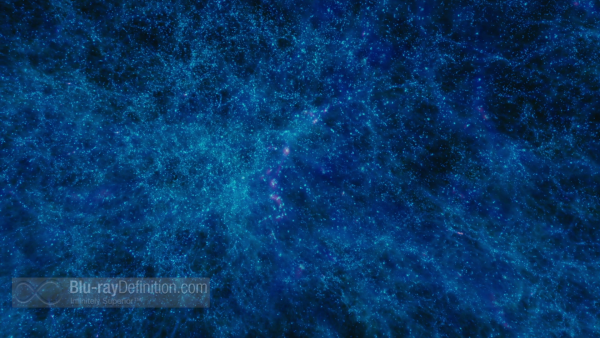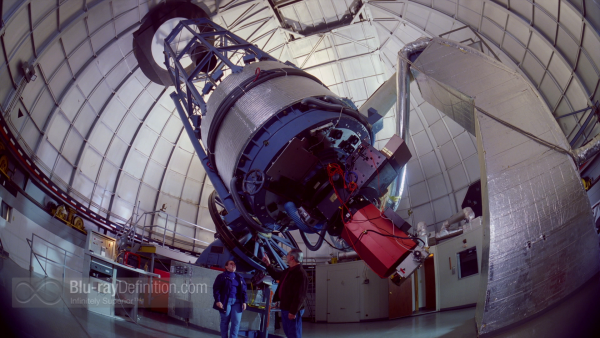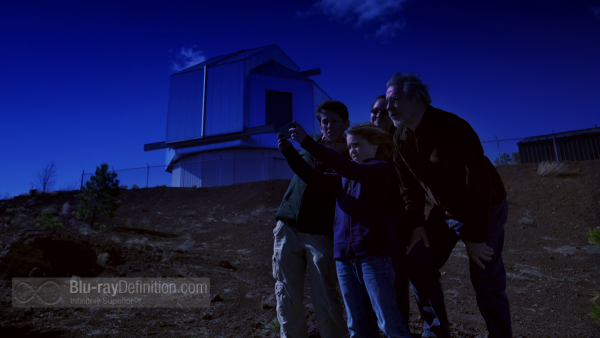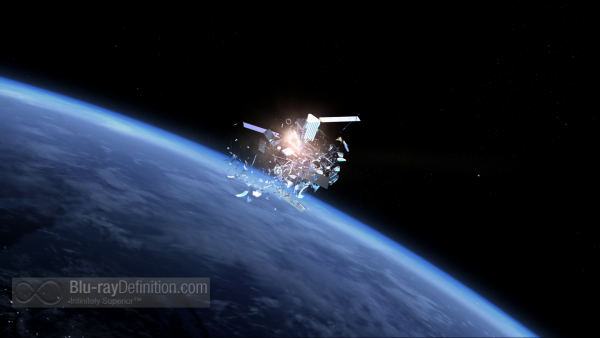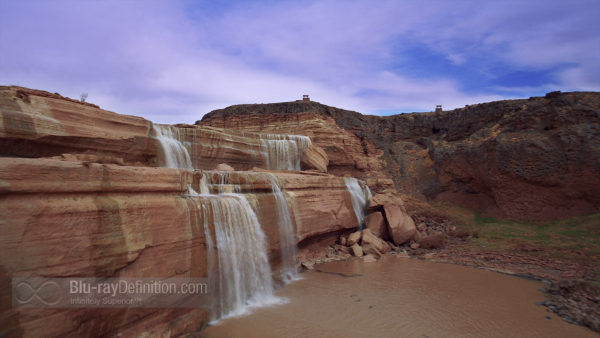 [amazon-product]B00D9EJGBI[/amazon-product]