– –
Click thumbnails for high-resolution 1920X1080p screen captures
(The below TheaterByte screen captures were taken directly from the Blu-ray Discs and losslessly compressed in the PNG format. There should be no loss of picture quality with this format. All screen captures should be regarded only as an approximation of the full capabilities of the Blu-ray format.)

The Film
[Rating:2.5/5]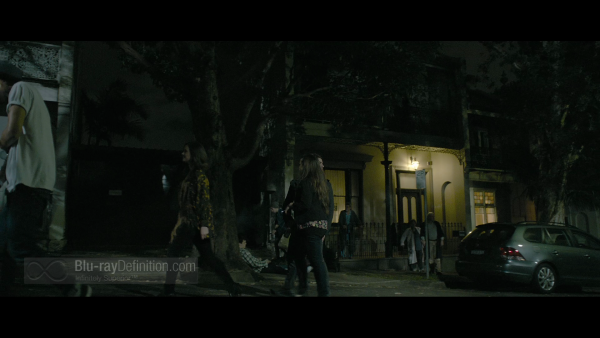 Not Suitable For Children tells the story of your guy loved by everyone in Jonah (Ryan Kwanten.) Sharing a house with his two best friends in Gus (Ryan Corr) and Stevie (Sarah Snook,) life is all about throwing parties and having fun. That is until a random one-night-stand find a lump on Ryan's testicles. Turns out that Ryan has testicular cancer. Realizing that he wants nothing more than to be a father (to the shock of everyone around him,) Ryan tries everything to make sure he can live out this new goal – including sperm banks and random one-night-stands (with anyone.) Turns out natural conception is the only viable method, making Ryan realize that the perfect candidate just may be closer than he ever realized. Can Ryan figure out who is soul mate is? What results is a fairly charming film, one that might be worth checking out if you're a fan of Ryan Kwanten.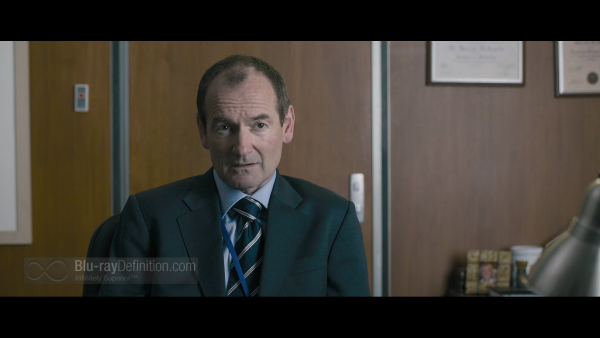 Not Suitable For Children works for the most part, despite a rather formulaic plot. Yes, we all know the outcome of the film in that Jonah and Stevie will end up together, and we all know the conversations that will take place leading to the final credits. Yet, we still remained entertained largely in part to the acting. Leading the way is the acting of True Blood's Ryan Kwanten. His charming, sometimes quirky performance helps to make Suitable a mostly enjoyable little flick that is perfect for a lazy day when there's nothing better on.
Video Quality
[Rating:4/5]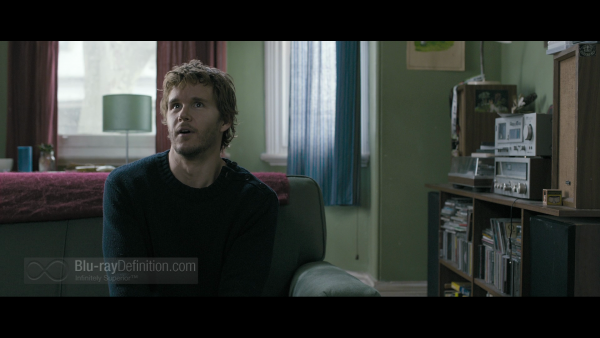 Not Suitable For Children arrives with a 1:78:1 framed, AVC MPEG-4 encoded transfer. The film's color palette tends to have a somewhat grayish tint to it, making the image appear to be a bit on the soft side. Despite this, the image still holds strong detail, as well as a solid clean look and feel to its transfer. Facial close-ups result in accurate flesh tones, as well as contrast levels. With the film being shot digitally, there's no real instance of print damage or any other anomalies.
Audio Quality
[Rating:4/5]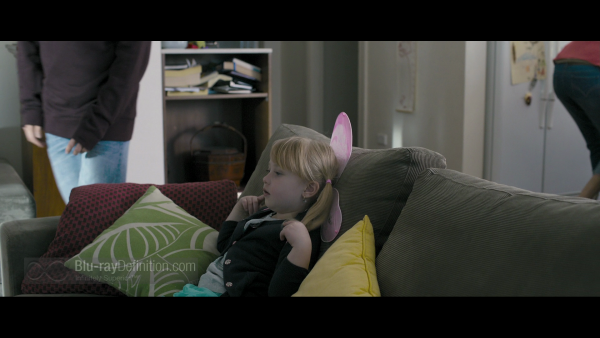 Audio-wise, the film's included DTS-HD Master Audio 5.1 track is equally as solid as the aforementioned video. While dialogue does drive a majority of this film, there are more than a few instances where the film's atmosphere is given room to breath. Take for example the initial party sequence, which are alive with discrete effects like background chatter, while LFE shows up with some deep low-end. Outside of these moments, the rest of the track leans heavily toward the front channels of the mix. All in all, I found this to be a pleasing audio mix from Well Go USA.
Supplemental Materials
[Rating:1/5]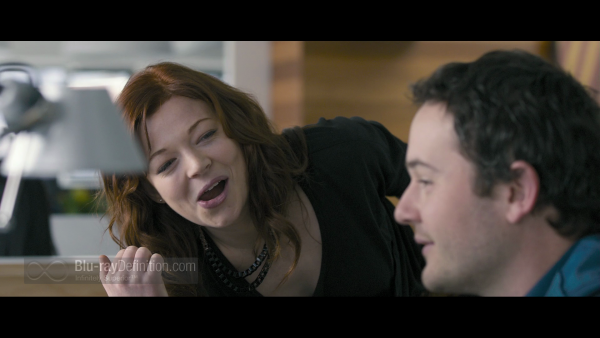 All included features are presented in High Definition:
Interviews with Cast and Crew – A total of four interviews, running 58:11, are shown. Interviews with Stars Ryan Kwanten, Sarah Snook, and Ryan Coor as well as Director Peter Templeman.
Behind the Scenes -A run-of-the-mill behind-the-scenes (14:23) look at the film via interviews and pieces of the film being shot.
Trailer – The film's trailer (2:23) is shown.
The Definitive Word
Overall:
[Rating:2.5/5]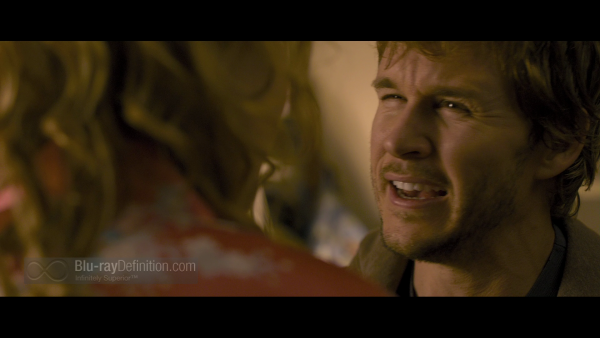 While Not Suitable For Children isn't the first film I'd pick out of the Red Box bin, Ryan Kwanten's performance helps to make this the kind of film that's perfect for a lazy day. Recommended for a rental.
Additional Screen Captures
[amazon-product]B00C9PME08[/amazon-product]
[amazon-product]B00B4MMP8I[/amazon-product]
Purchase Not Suitable For Children on Blu-ray at CD Universe
Shop for more Blu-ray titles on Amazon.com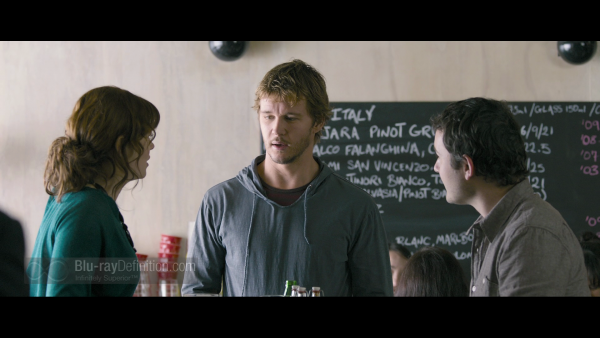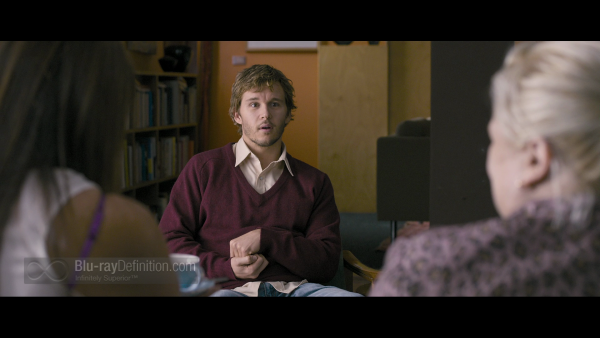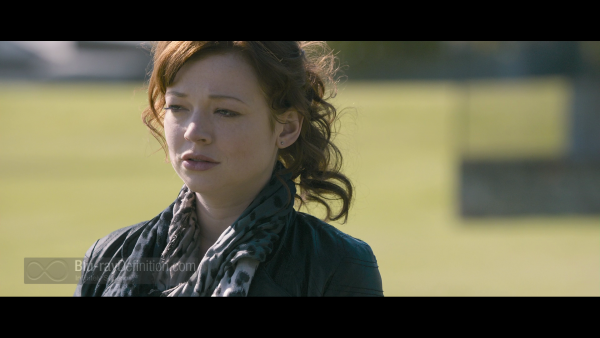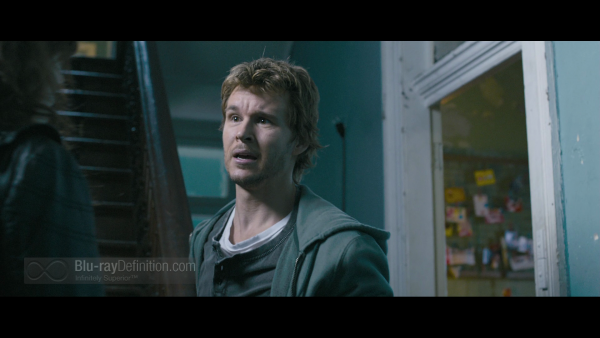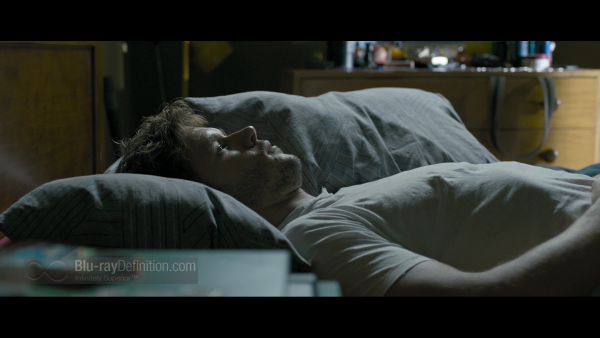 [amazon-product]B00C9PME08[/amazon-product]
[amazon-product]B00B4MMP8I[/amazon-product]
Purchase Not Suitable For Children on Blu-ray at CD Universe
Shop for more Blu-ray titles on Amazon.com