– –

The Film
[Rating:3.5/5]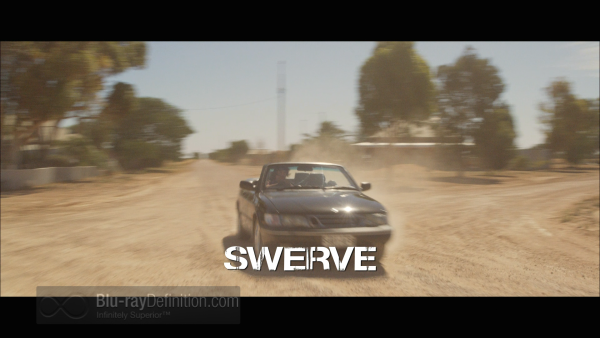 An Australian film cast in the style of the American thriller, Swerve opens with a drug deal gone wrong, a car explosion, and, moments later, the drogista Logan (Robert Mammone) is decapitated in an auto accident caused by Jina's (Emma Booth) car drifting across the median line. Colin (David Lyons), a down-at-the-heels bloke, tends to her and finds a drug-money filled briefcase. He reports the accident and turns the briefcase over to local cop Frank Tanner (Jason Clarke). Tanner starts the police investigation and so begins a series of improbable events reminiscent of the Coen brothers' Blood Simple.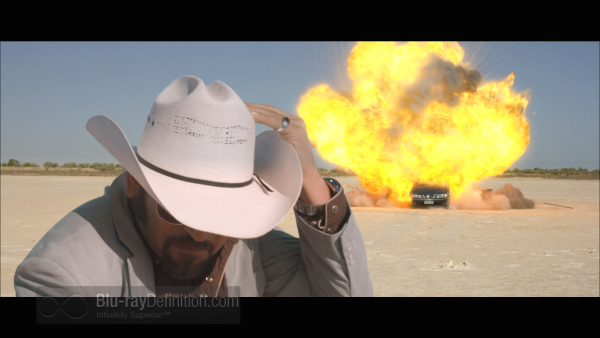 In short order, we find out that Jina is Frank's wife, and a domestic abuse victim, who was on her way out of his life when the accident occurred. We also get the low-down on Frank who was sent to the Outback after injuring another police officer in a fight. A new character on the scene, Charlie (Travis McMahon) works for the drug syndicate and is looking for the lost money. Without batting an eye, and in short order, Charlie dispatches a tow-trucker driver and a  constable, and there is still nearly three-quarters of an hour left to go. The pace begins to pick up as the interrelationships between our main characters spiral out of control. Director Craig Lahiff maintains a literal throat-gripping tension that is not released until Swerve's dramatic climax.
Video Quality
[Rating:3.5/5]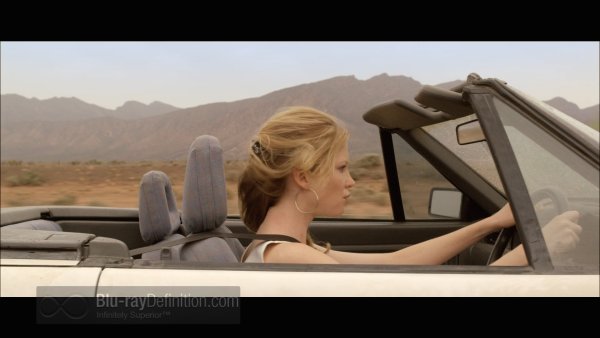 The daytime and outdoor scenes are crisp with great colors but the nighttime and indoor scenes have a surprising amount of grain. David Foreman gives us many excellent close-ups and lets the characters' faces do much of the talking in this dark domestic drama.
Audio Quality
[Rating:4/5]
The DTS-HD Master Audio 5.1 soundtrack delivers a great account of Paul Grabowsky's atmospheric score that serves as the heartbeat of the film. Dialogue is well handled allowing those unaccustomed to the Aussie accent to get every word of the script quite clearly.
Supplemental Materials
[Rating:2/5]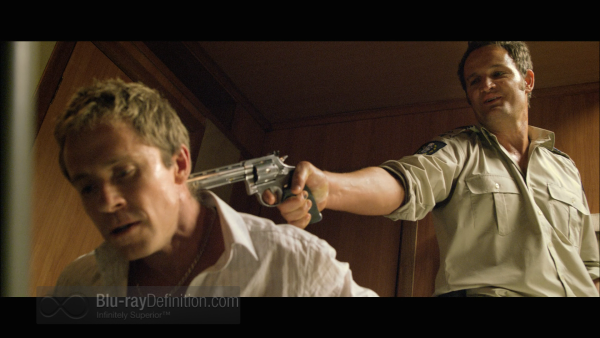 Besides a slim program booklet, there are interviews, all in English Dolby Digital Stereo (48 kHz/16-bit):
Jason Clarke (3:38)
Travis McMahon  (1:43)
Robert Mammone (1:30)
Sean Lahiff (2:18)
The theatrical trailer (1:45) (English Dolby Digital Stereo (48 kHz/16-bit) is also included.
The Definitive Word
Overall:
[Rating:3.5/5]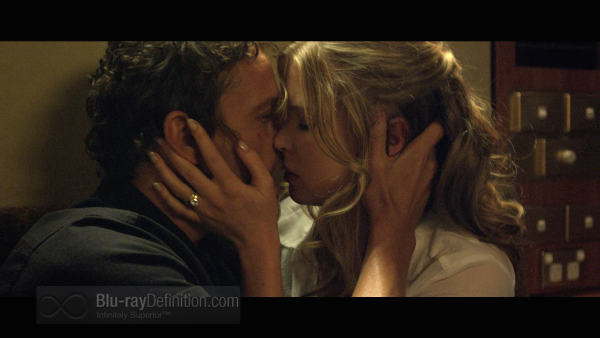 An aptly titled film as there seems to be at least one major auto swerve every ten minutes, Swerve is a classic study in greed, jealousy, and revenge in the best cinematic tradition. There are enough plot twists and turns to keep viewers on the literal edges of their respective seats. Some visual shortcomings aside, this never-a-dull-moment thriller will surely please fans of this dark cinematic genre.
 Additional Screen Captures
[amazon-product]B00HI9QDKW[/amazon-product]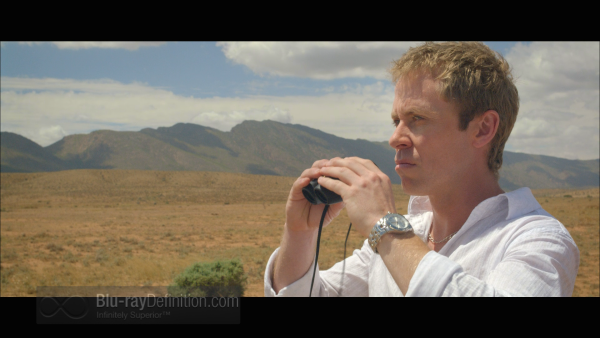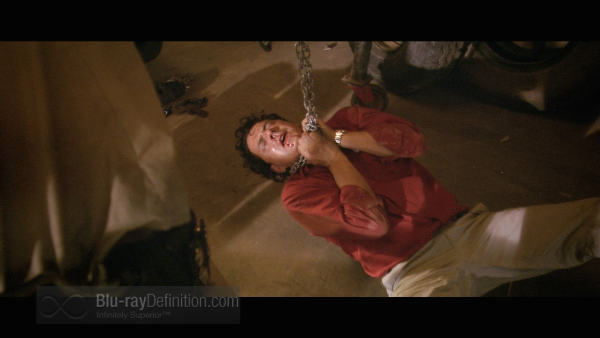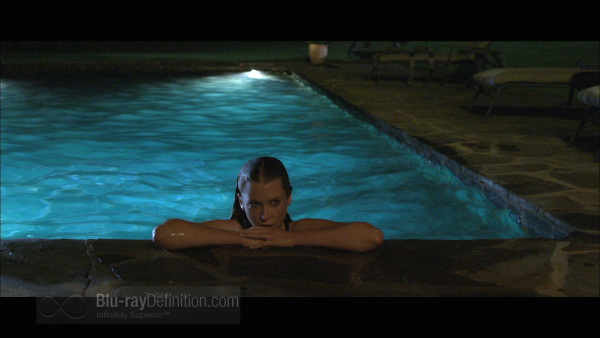 [amazon-product]B00HI9QDKW[/amazon-product]