– –

The Film
[Rating:3.5/5]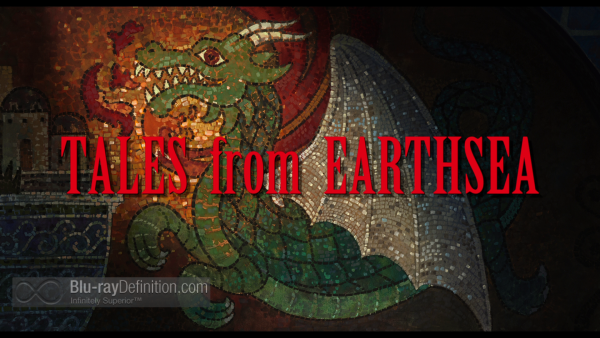 Studio Ghibli's 2006 animated fantasy adventure Tales from Earthsea, directed by Hayao Miyazaki's son Goro Miyazaki and based on the popular fantasy novel series by Ursula K. Le Guin has never been one of my favorites in their illustrious catalogue of titles, but it is still quite entertaining. Despite what I find to be a rather meandering storyline at times and somewhat plain looking character designs, especially the clothing, Tales from Earthsea is still in the end an encouraging and uplifting story of personal strength and self-discovery.
Putting aside all debates over whether or not this is a good adaptation of the novel since I have never had the pleasure of reading any of Ms. Le Guin's works, this story is set in the fantastical land of Earthsea, a place of wizards and witches.The high wizard, or, Lord Archmage Sparrowhawk is on a personal quest to seek out what is causing recent unrest throughout Earthsea – dragons reappearing, livestock falling ill, crops dwindling. On his journey, he comes across a young prince who has fled his home after just inexplicably slaying his father and now is being followed by a shadow creature that mirrors his appearance. The young lad named Arren joins Sparrowhawk on his journeys, which leads them to an old friend of Sparrowhawk's, the witch Tennar and her ward Therru, a young girl with a scar on her face. Danger lurks for the foursome in the form of the evil wizard Lord Cob who seeks to destroy Sparrowhawk and find the secret to immortality.
While Goro Miyazaki's Tales from Earthsea has its moments of magic, action, and adventure, the story is often sidetracked with too many events that don't lead to much of anything. Despite this, the background animations, musical score, and overall spirit of the film make it enjoyable to watch.

Video Quality

[Rating:4.5/5]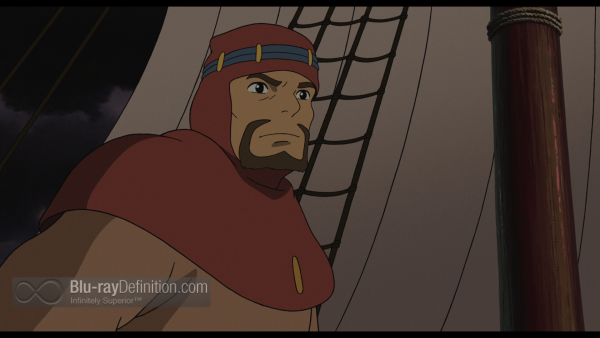 The digital animation for Tales from Earthsea looks brilliant in this Disney Blu-ray release. Perhaps the AVC 1080p encodement is just a little bit more vividly saturated than the StudioCanal UK release from 2012, but nothing too artificially boosted, and either release is satisfying.

Audio Quality
[Rating:4.5/5]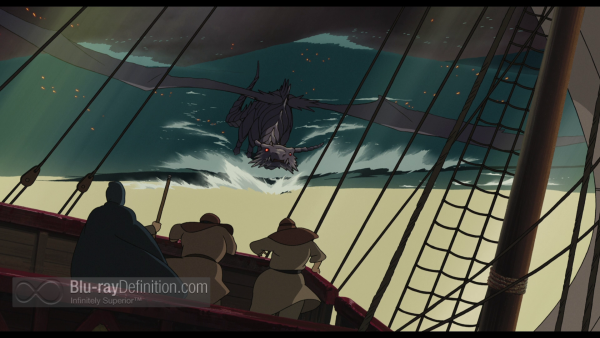 The original Japanese-language track comes in a Japanese DTS-HD Master Audio 6.1 (48kHz/24-bit) mix while the English dub is included in Japanese DTS-HD Master Audio 5.1 (48kHz/24-bit). Both mixes sound great with a tight and spacious soundfield, natural dynamic range and clean dialogue with deep but tight low end extensions, some solid surround effects, and lush atmospherics. For Western audiences, the English dub will provide a range of familiar voices from the likes of Timothy Dalton, Willem Dafoe and Mariska Hargitay.

Supplemental Materials

[Rating:3/5]
We get the usual storyboards and brief behind-the-scenes featurettes plus some promotional materials.
DVD
Original Japanese Storyboards (1.85:1; 1080p/24) – Not really sure why Disney has decided to not make this a picture-in-picture feature, but this allows you to watch the whole film if storyboard form, separately from the main feature film.
Original Japanese Trailers & TV Spots (1080p/24; 00:10:01)
The Birth Story of the Film Soundtrack (1.33:1; SD; 01:00:18)
Behind the Studio: Origins of Earthsea (1.78:1; SD; 00:04:07)
The Definitive Word
Overall:

[Rating:4/5]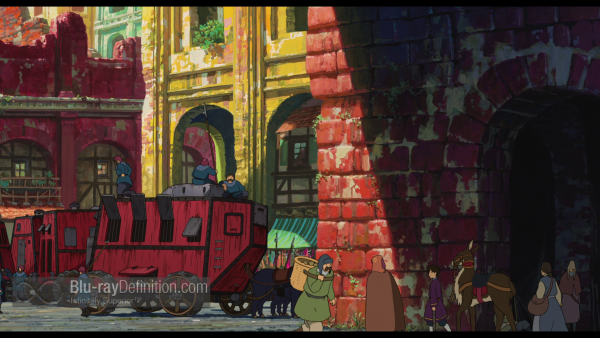 This modern entry in the Studio Ghibli canon may not be as effective on the whole as a film, but it still has a lot to offer as a family film with strong message of courage and empowerment.
Additional Screen Captures
[amazon-product]B00PYAE2M8[/amazon-product]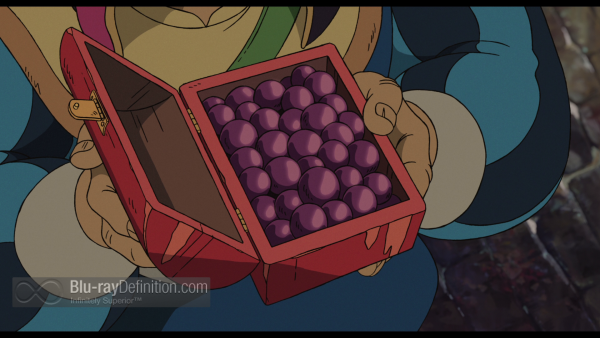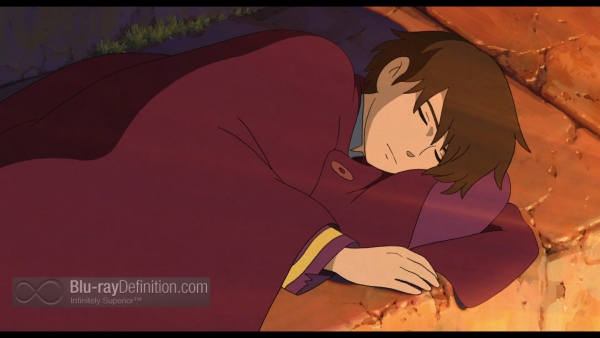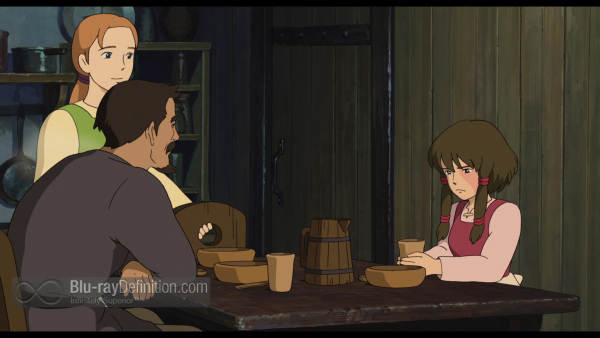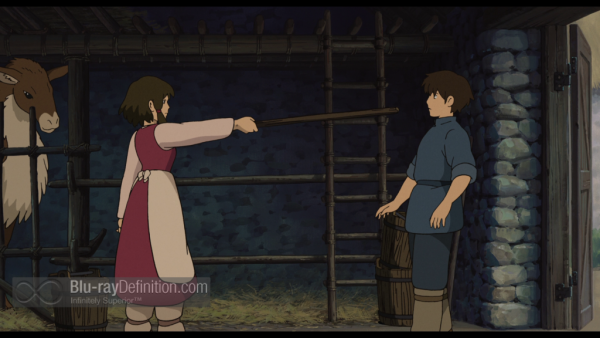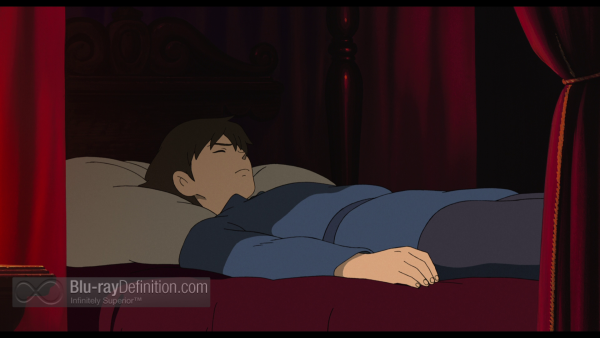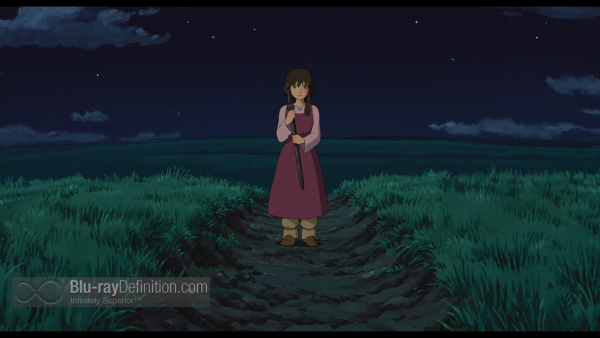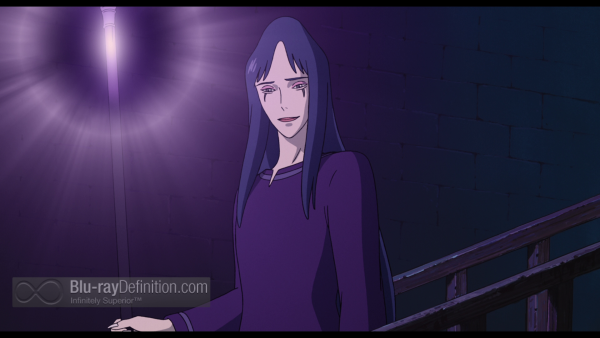 [amazon-product]B00PYAE2M8[/amazon-product]