– –

The Film
[Rating:3/5]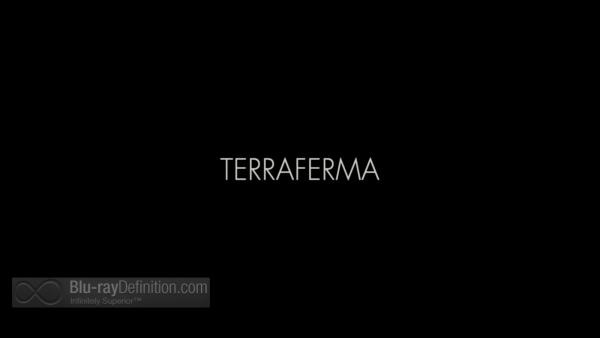 Perhaps the key to truly appreciating Roman-born filmmaker Emanuele Crialese's Terraferma, is a more profound understanding of the issue at the heart of the film. That is to say, the issue of African migrants risking their lives to flee war, poverty, and other hardships for the treacherous Mediterranean coasts of Italy, often with dreadful, deadly consequences, such as the recent shipwreck disaster off the coast of Sicily in October, 2013. Crialese may have been born in Rome, but his roots are in Sicily, so he must have a more complete understanding of this situation than most. Unfortunately, he doesn't quite show that deeper understanding in Terraferma.
Terraferma is a story of a young fisherman, Fillipo (Filippo Pucillo), from a small fishing village off of Sicily who risks his family to save a young boy (Rubel Tsegay Abraha) and his pregnant mother (Timnit T.) from drowning after their ship wrecks off the Italian coast. The boy and his mother are illegal African migrants and Fillipo has just violated the law by picking them up, but his innate humanity and compassion could not allow them to drown. Now he must deal with his elderly uncle Ernesto (Mimmo Cuticchio) and his disapproving mother (Donatella Finocchiaro) as the family become instant criminals, especially when the woman gives birth to a healthy young baby shortly after they take her in and they must keep her guarded and hidden, giving her and her children a place to stay.
Terraferma does ask some serious questions about morality and kindness versus absolute obedience to the law, unfortunately its cast, in particular Filippo Pucillo, do not seem up to the task to tackle the weighty subject. Pucillo's acting is all on the surface and boyish, he never comes across as someone thoughtful or even possible of pulling off any such rouse.
Then there is Crialese's direction. His visual language is so natural and welcoming, so fitting to the Southern Italian landscape, that its beauty (courtesy of cinematographer Fabio Cianchetti) almost completely overwhelms the central tragedy of the film. It is awash in sun-soaked shores, welcoming clear blue waters, and rustic stucco houses. One can sit back and watch the film in amazement, be astounded by its beauty and charms, but then miss the larger point the filmmaker is trying to make.
Video Quality
[Rating:4.5/5]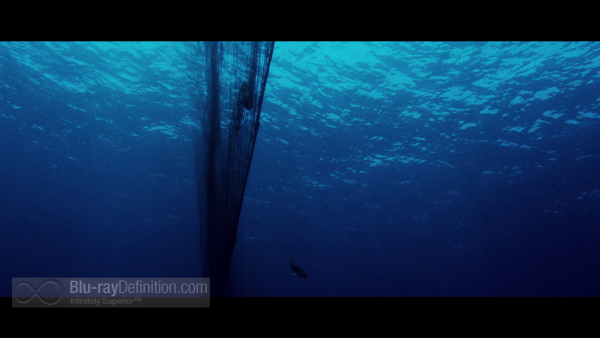 Terraferma was filmed on 35mm in the Super 35 format and this AVC/MPEG-4 1080p encodement to Blu-ray from Cohen Media Group looks about right given the original source. There is perhaps not as much grittiness as one often sees, but the texture is crisp and colors really pop, especially the cerulean blue of the sea.
Audio Quality
[Rating:4.5/5]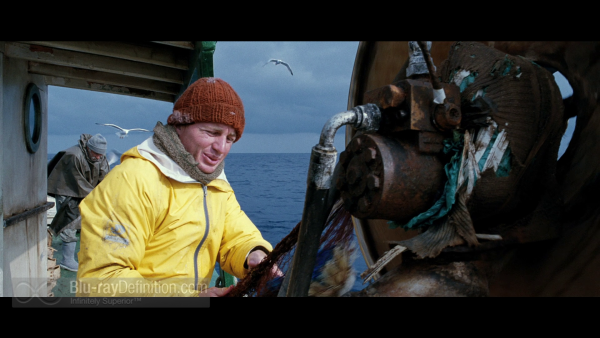 Both a lossless Italian DTS-HD Master Audio 5.1 (48kHz/16-bit) track and lossy Italian Dolby Digital 5.1 are included with English subtitles. The lossless track sounds beautifully atmospheric. It's not in your face and bombastic, but the surrounds capture the sea breezes, creaking of boats and other sounds with clarity while dialogue, mostly across the front, is clear.
Supplemental Materials
[Rating:1/5]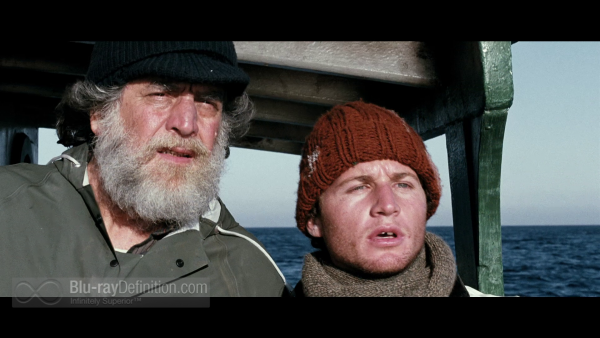 We get an average Making Of alongside the theatrical trailer, plus a rather sparse booklet with production stills and film credits.
Making Of (1080p/24; 00:24:08)
Theatrical Trailer (2.35:1; 1080p/24)
Booklet
The Definitive Word
Overall:
[Rating:3.5/5]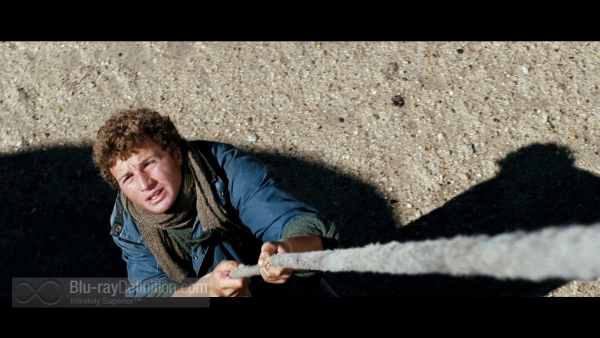 Terraferma is visually astounding and it tackles some important issues, but ultimately the film feels like all too much eye candy and not enough substance to make us feel it or believe in its convictions.
Additional Screen Captures
[amazon-product]B00GA3R5H2[/amazon-product]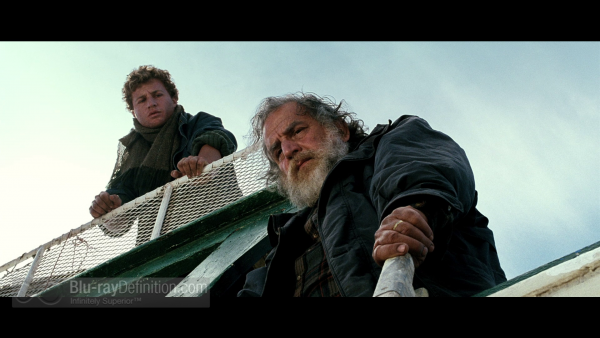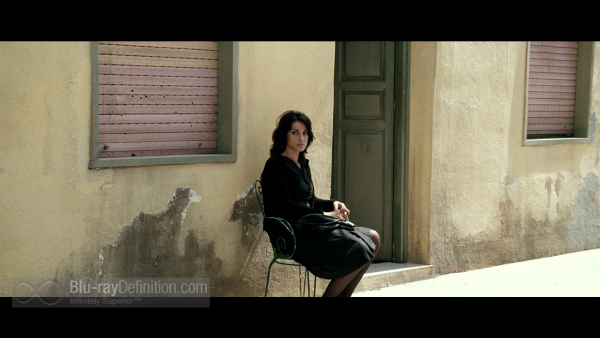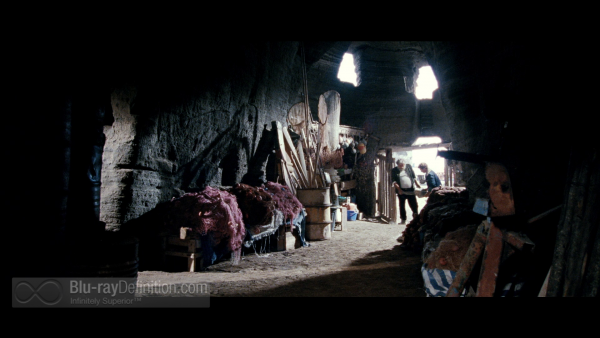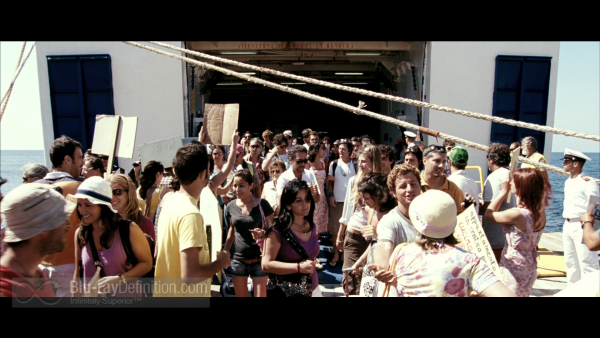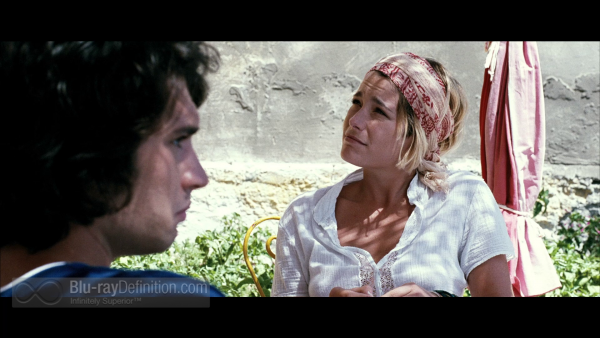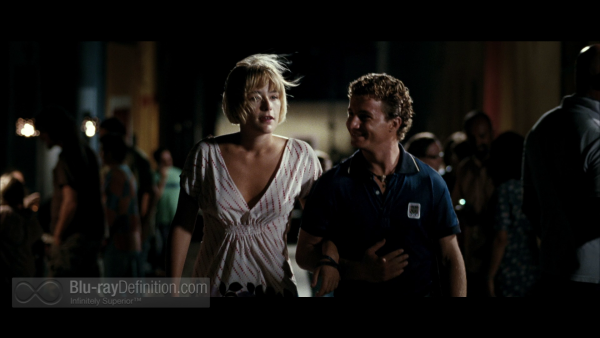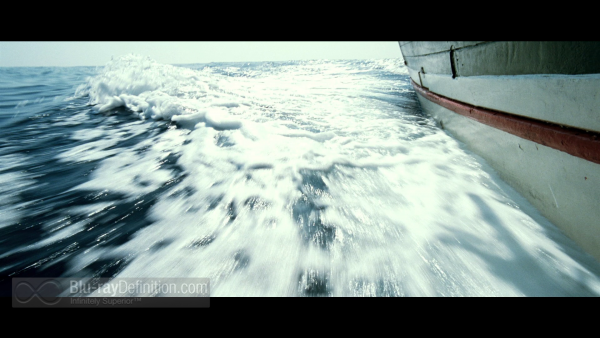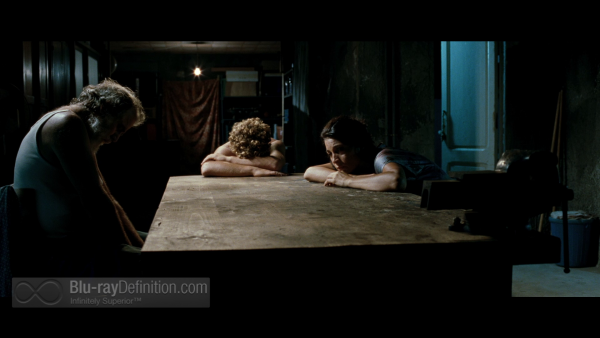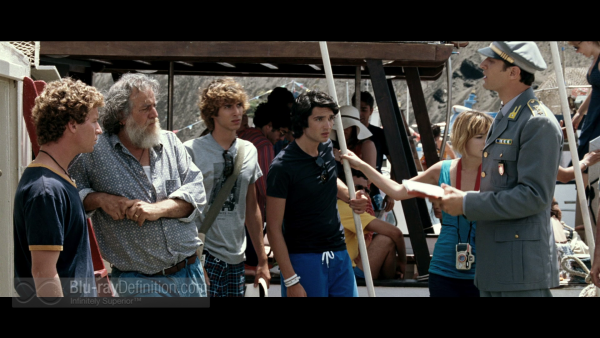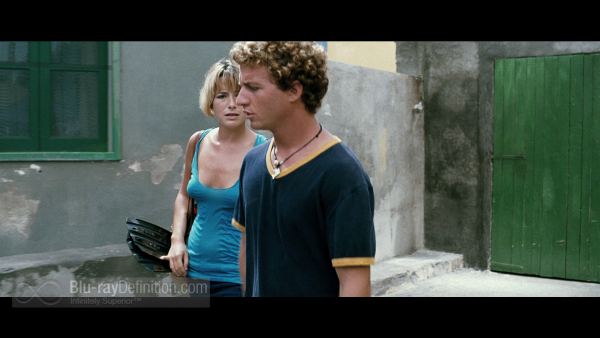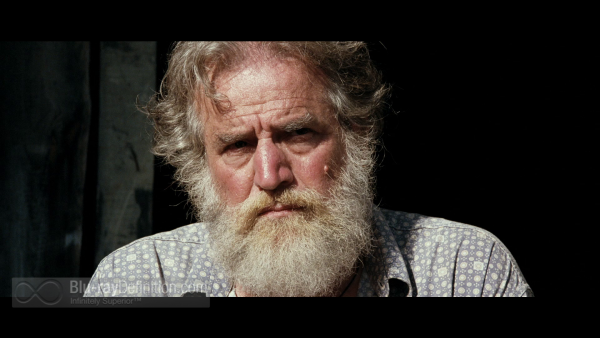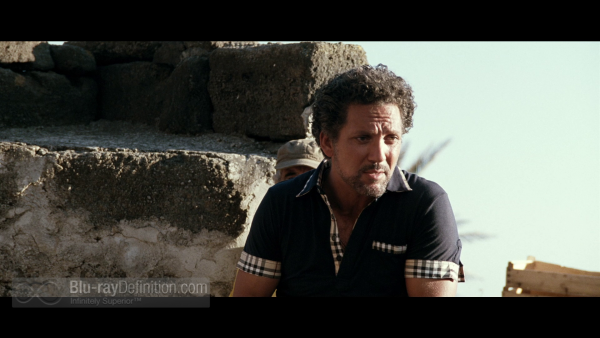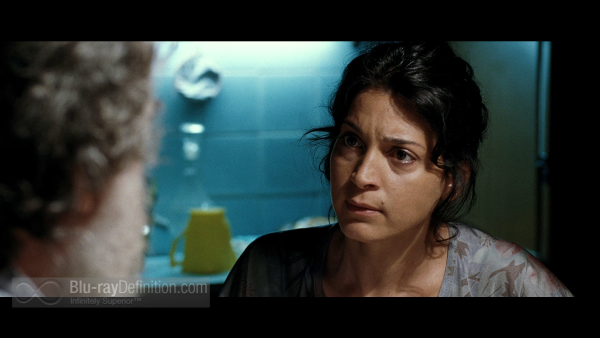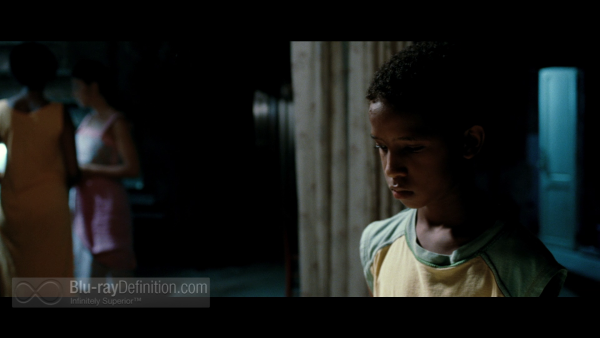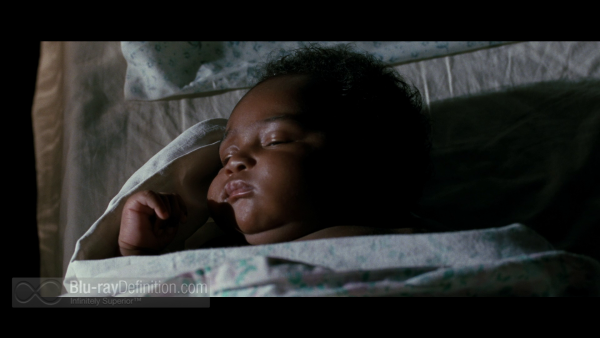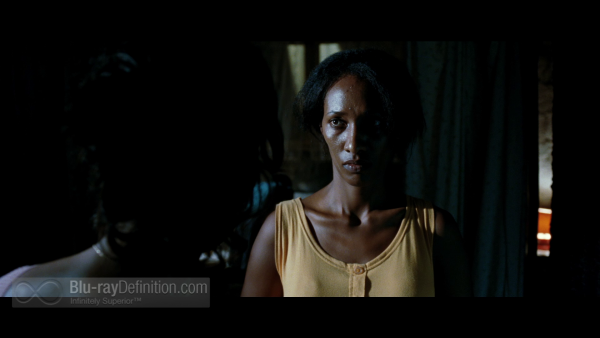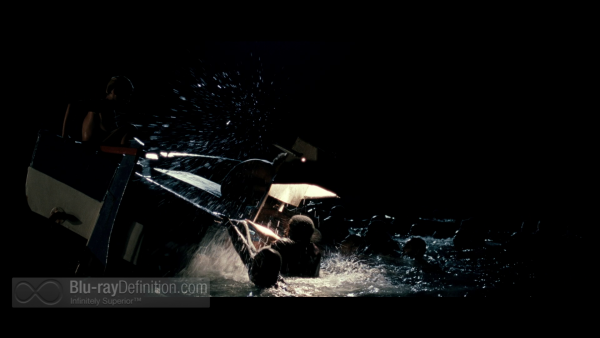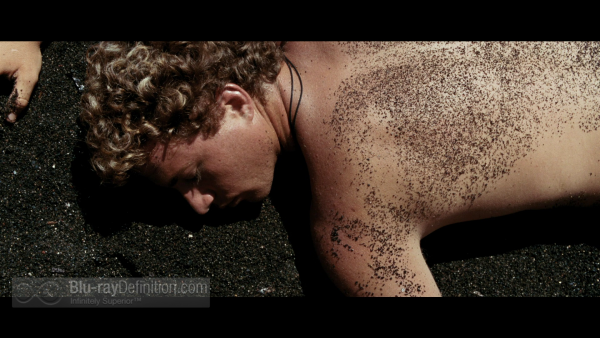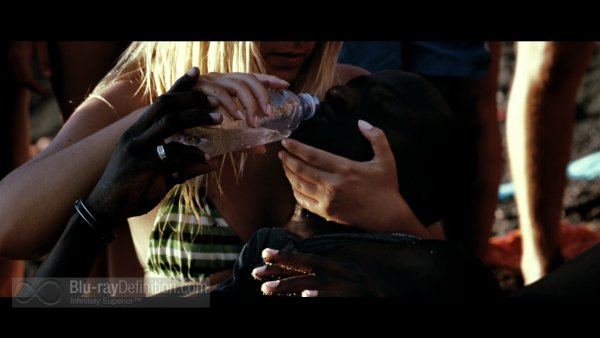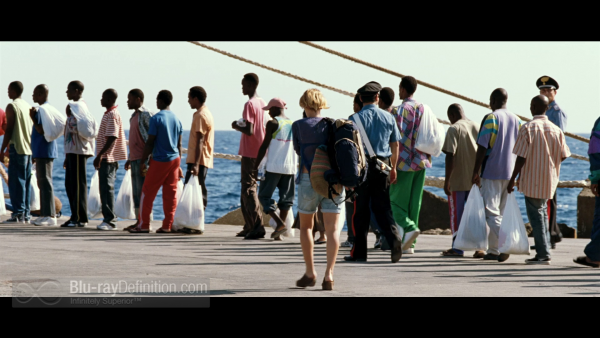 [amazon-product]B00GA3R5H2[/amazon-product]