–
The Series
[Rating:2.5/5]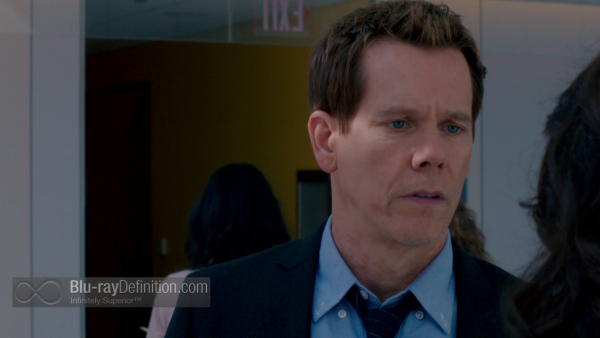 The Following started with great promise and seemed like it would be a good replacement for 24, but three seasons in, this crime thriller about haggard veteran FBI agent Ryan Hardy (Kevin Bacon) hunting serial killer Joe Carroll (James Purefoy) and his cult of followers in an endless game of cat and mouse, the series has worn thin. The amount of ways in which Carroll can outwit, outmaneuver, an infiltrate entire government agencies is just too unbelievable. And as if that wasn't enough, we arrive at season three only to have Carroll finally behind bars for good and on death row only to find, well, hey, he wasn't really the real mastermind after all, it was his teacher, and another student of Carroll's teacher, Theo (Michael Ealy), a brilliant, chameleon-like hacker, who's the real threat. Now Ryan, who was just trying to get his life in order, off the booze, a new ER-doctor girlfriend (Zuleikha Robinson), has gone off the rails again. He's on the drink, he's breaking the rules, and he's putting everyone in jeopardy, including his niece Max (Jessica Stroup), who's now at the FBI.

It's about time this series went off the air, I'm sorry to say. There was so much promise that never came to fruition. The production values continued to be incredible straight through, and so was the acting, but the writing just did not keep pace. In fact, after the first season, the whole premise of this series just didn't make sense anymore and it went on the decline about as fast as Heroes. Who knows? Maybe like Heroes it too can one day have a comeback that nobody was asking for.

Video Quality
[Rating:4.5/5]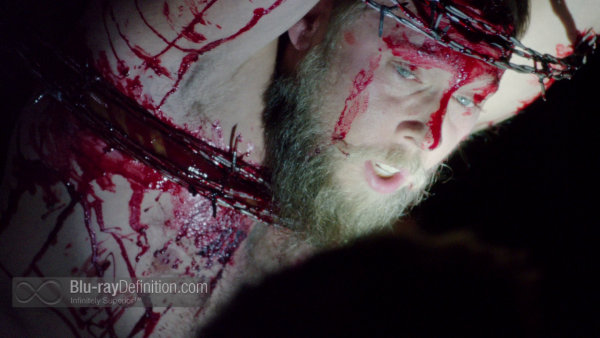 The Following was shot in HD on the Arri Alexa with Zeiss Ultra Prime lenses, but it has a very filmic quality with a purposely gritty appearance in its AVC/MPEG-4 1080p encodement on Blu-ray. We got lots of rich midtones and strong, sharp details with very extended depth of field, showing only the slightest hints of softness in the backgrounds. Contrasts are strong and, overall, the series looks very good on Blu-ray, especially wen put up against broadcasts and streams where black crush, issues with compression noise and other anomalies are a problem.

Audio Quality
[Rating:4/5]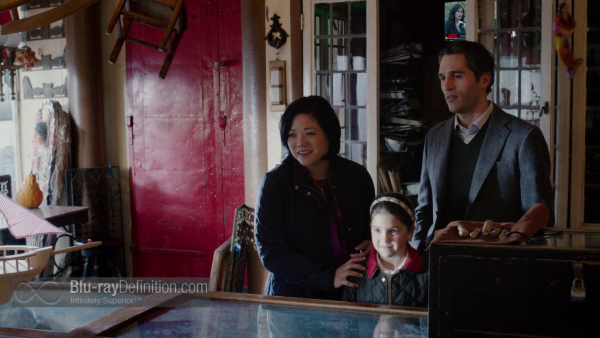 The English DTS-HD Master Audio 5.1 (48kHz/16-bit) soundtrack has good dynamics, clear and full sounding dialogue, and lots of atmospherics. There is good balance and a wide soundstage, but very little solid sound effects in the surround channels. Still, its an effective mix for a TV show, just not one of the best compared to such series as Game of Thrones or Vikings.

Supplemental Materials
[Rating:3.5/5]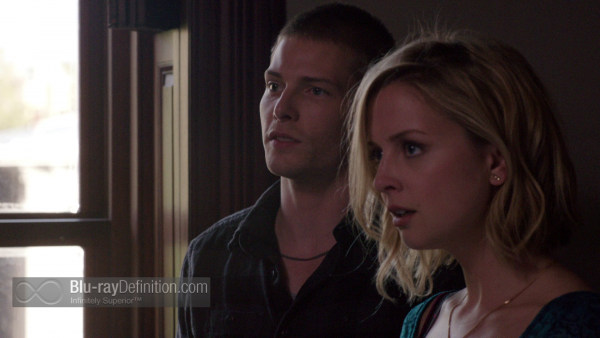 Well, the supplements on disc are fine. There are a lot of featurettes with the cast and crew seemingly oblivious to the fact that the series they are on is really not that good.
Disc 1:
Unaired Scenes:

Exposed (1.78:1; 1080p/24; 00:01:18)
Home (1.78:1; 1080p/24; 00:00:34)
Disc 2:
Unaired Scenes:

Reunion (1.78:1; 1080p/24; 00:03:36)
Kill the Messenger (1.78:1; 1080p/24; 00:01:26)
Evermore (1.78:1; 1080p/24; 00:01:04)
Disc 3:
When Heroes Lie (1.78:1; 1080p/24; 00:09:33) – Kevin Bacon, Shawn Ashmore and Jessica Stroup explore the darker side of heroism through their characters' perspectives in Season 3.
Evil Has Many Faces (1.78:1; 1080p/24; 00:10:44) – From Joe Carroll to Mark Gray, and introducing the devious Theo, the many personifications of evil in Season 3 are detailed.
The Art of the Crime Scene Photo (1.781; 1080p/24; 00:04:15) – Executive producer Marcos Siega explains the importance of realistic crime scenes in the show, and the efforts the production went to to ensure accuracy.
Ryan and Romance (1.78:1; 1080p/24; 00:02:02) – Kevin Bacon takes fans inside Ryan Hardy's troubled romantic past and present.
The Following Funny AND Die (1.78:1; 1080p/24; 00:08:04) – Kevin Bacon stars as himself in this real-world parody of The Following.
Gag Reel (1.78:1; 1080p/24; 00:04:21)
New York Comic-Con Panel 2014 (1.78:1; 1080i/60; 00:28:34) – Kevin Bacon, Shawn Ashmore and executive producer Marcos Siega discuss Season 3 before answering fans' passionate inquiries.
Unaired Scenes:

The Edge (1.78:1; 1080p/24; 00:00:50)
A Simple Trade (1.78:1; 1080p/24; 00:00:59)
The Reckoning (1.78:1; 1080p/24; 00:01:19)

The Definitive Word
Overall:
[Rating:3.5/5]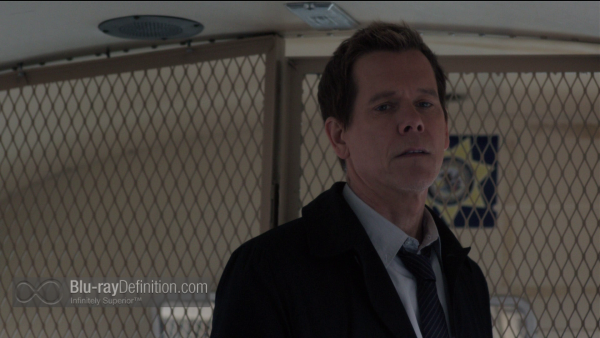 Despite the final season being really the worst of them all, this is a quality Blu-ray set that looks and sounds top notch. Warner hasn't skimped on the quality for The Following: Season 3.
Additional Screen Captures