– –
The Film
[Rating:4.5/5]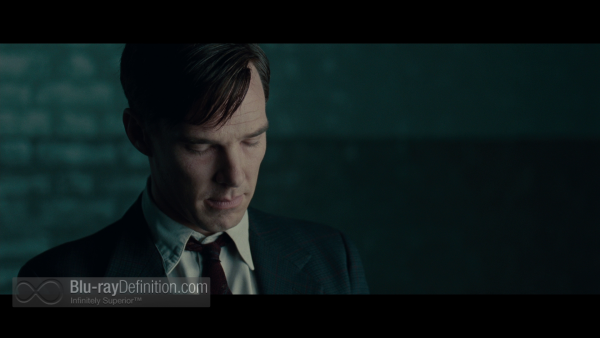 The Imitation Game took home four Oscars at this year's ceremony (Best Actor, Benedict Cumberbatch; Best Supporting Actress, Keira Knightley; Best Picture; and Best Adapted Screenplay; Graham Moore). The biopic about isolated mathematics genius Alan Turing (played remarkably by Cumberbatch) is a revelation about bias and also the skills of its lead actor, who hitherto has been best known as Sherlock Holmes on the BBC series Sherlock and a villain in Star Trek: Into Darkness.
Director Morten Tyldum (Head Hunters), weaves together the story of Turing's life in an ingenious and seamless manner, beginning in 1951 as Turing is being investigated under Britain's under Britain's notorious indecency laws (read: anti-homosexuality law). Told from the perspective of Turing revealing his wartime secrets to a relentless investigator (Rory Kinnear) who believes Turing to be a spy, the story unfolds, often flitting back and forth between Turing's tortured boarding school past in the '20s, his time at Bletchley Park during World War II, and the "present", or 1951.
We learn that, ever since he was a boy, Alan Turing was an isolated and bullied young man who developed a love for mathematics and problem solving through a friendship with a schoolmate that turned into deeper feelings of love. Flash forward to World War II, and the "irascible maths genius" and loner Turing becomes part of and eventually the leader of a clandestine group of maths professors working at Bletchley Park to try to crack the encryption on the Nazi's confounded Engima device for passing wartime orders. Again a loner who irritates the military Commander Denniston (Charles Dance) and his peers, but does manage to befriend the lone female, Joan Clarke (Keira Knightley), that he hires on to the group, Turing strikes on the idea to build a machine to crack the Nazi's Enigma machine code. Calling it "Christopher", it is the birth of modern computing, but even this machine has problems, because it is not quite fast enough, it is highly expensive, and the group need to figure out exactly what data to feed it in order for it to find the proper decryption sequence for each day in time.
A Cambridge professor and, at the time still a "closet" homosexual, Turing would eventually be sentenced under the UK's indecency law and be sentenced to hormonal therapy to "cure" him of his "perversion." He eventually took his own life, either as a consequence of the therapy, the humiliation, or a combination of the two. In 2013, Queen Elizabeth II cleared Turing of all charges, issuing a formal pardon.
Cumberbatch's performance in The Imitation Game was a revelation. He captured every neuroses, the suppressed rage and rivers of hidden sadness of someone, a man, who was ostracized both for being a genius and for being sexually different at a time when that was much less accepted. Tyldum's direction allowed Cumberbatch to soar, but also balanced him well with his cast members. Knightley was a good choice as a constant counterweight, but the entire cast are strong enough to hold their own against what is a powerful performance.
(Editor's Note: For a different take, read our theatrical review of The Imitation Game by Tim Baros)
Video Quality
[Rating:4.5/5]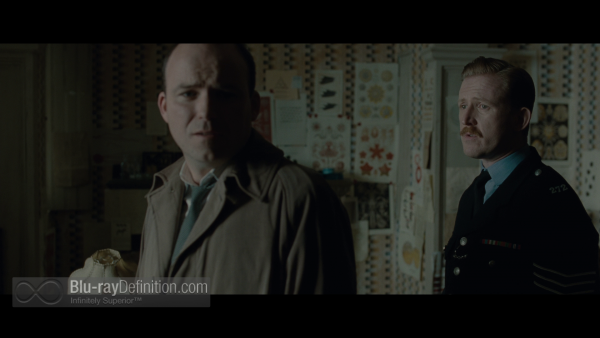 The Imitation Game was shot on 35mm, Super 35 format Kodak Vision3 250D 5207 and Vision3 500T 5219 film stock. It manages to avoid the grittiness often associated with many Super 35 production and comes across looking almost like an HD production. It is clean with a finely layered grain structure consistent straight through this AVC/MPEG-4 1080p encodement to Blu-ray from Anchor Bay. Color timings vary from desaturated to very warm and sometimes cold depending on the setting and time period being depicted, as does the overall sharpness of details, but these are artistic choices and nothing to do this the transfer or compression. No serious artifacts can be spotted in what is a very satisfying presentation.
Audio Quality
[Rating:4/5]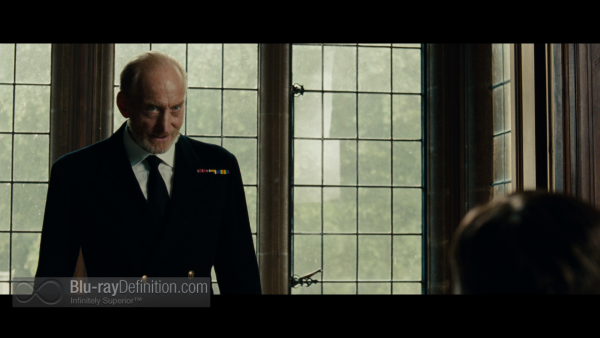 The audio mix for The Imitation Game, available on Blu-ray in DTS-HD Master Audio 5.1 (48kHz/24-bit) is mild, but effective. Given that this is a dialogue-driven film with flourish of a string-based musical score and a few early scenes of wartime bombings of Britain, the mix is more than adequate. Those bombings are the only time the LFE really comes into play with a bit of boom, but nothing earth shattering. Dialogue is clear and natural in sound. The surrounds are filled with low level atmospherics, the swell of the musical score is nicely balanced into the mix and also sounds clean and natural.
Supplemental Materials
[Rating:3/5]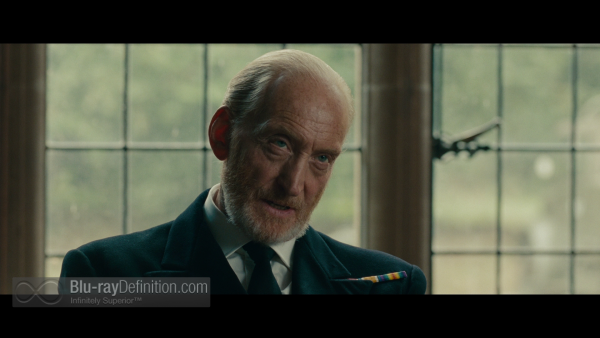 Digital HD UltraViolet
Feature Commentary with Director Morten Tyldum and Screenwriter Graham Moore
The Making of The Imitation Game (1.78:1; 1080p/24; 00:22:44)
Deleted Scenes (2.35:1; 1080p/24; 00:03:50):

Nock is Being Followed
Nock Discovers Alan

Q&A Highlights (1.78:1; 1080p/24; 00:29:11)
The Definitive Word
Overall:
[Rating:4/5]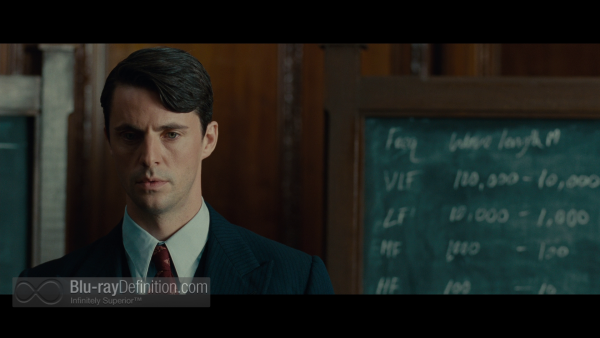 A moving film with incredible performances and strong direction, The Imitation Game is a poignant telling of the tragic story of a man that changed the world of modern computing as we know it.
Additional Screen Captures
[amazon-product]B00RY86HSU[/amazon-product]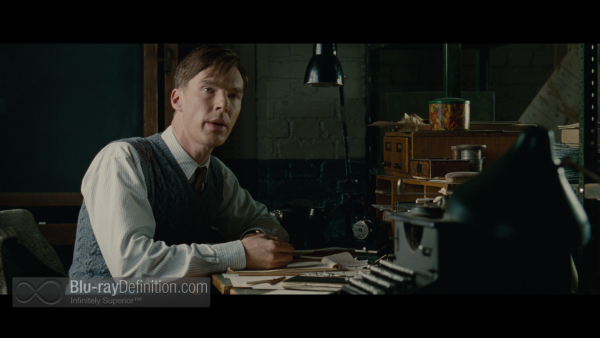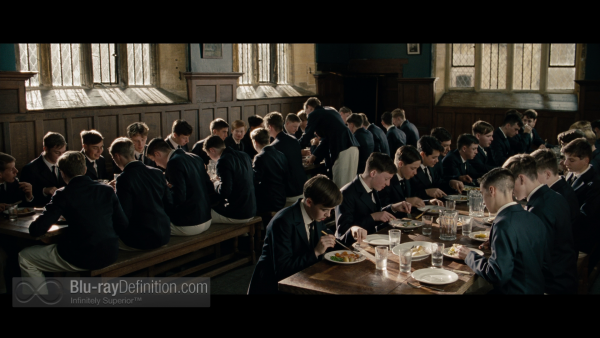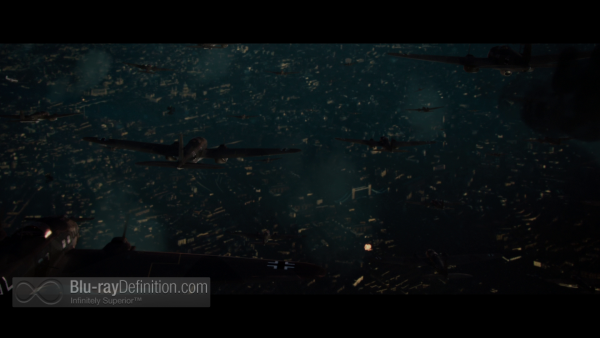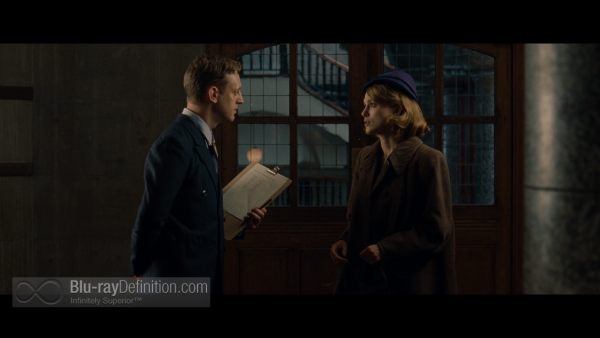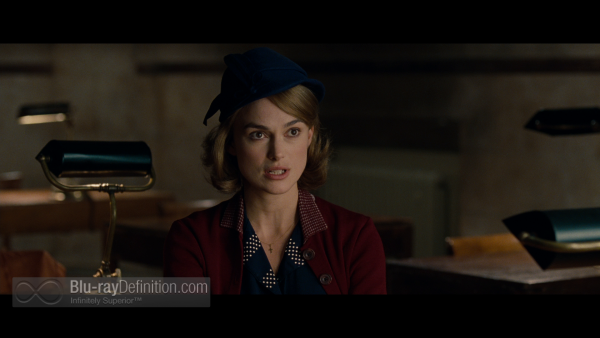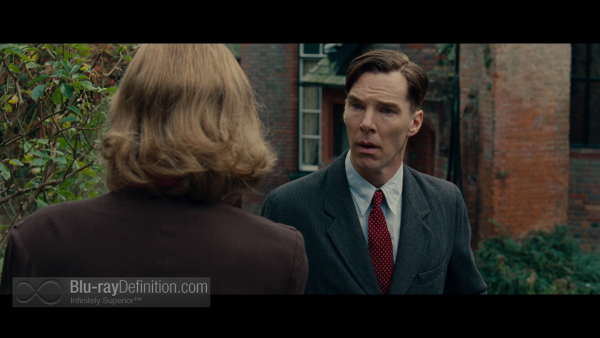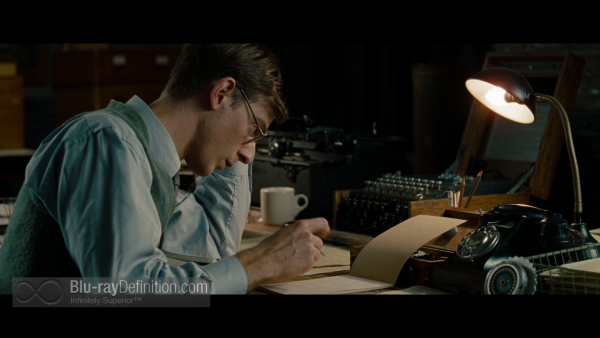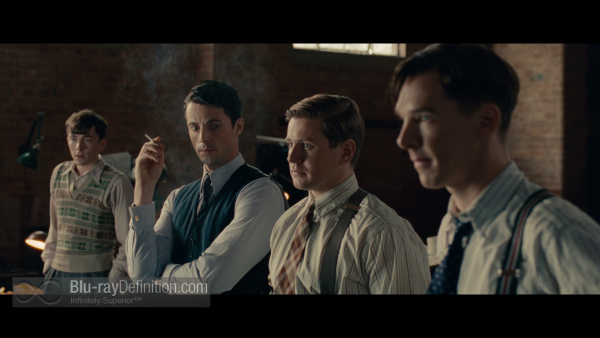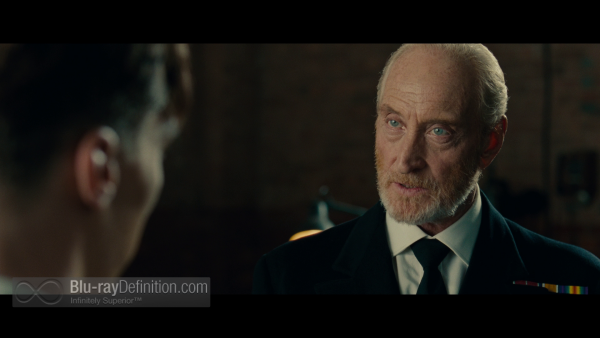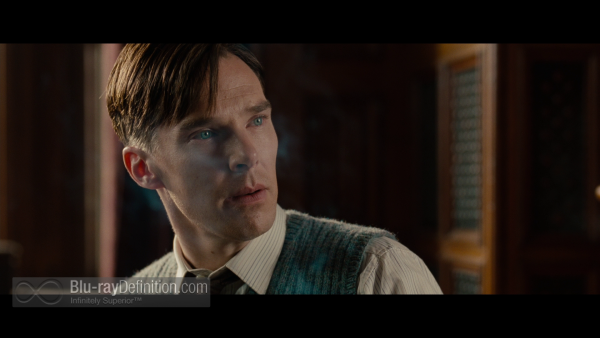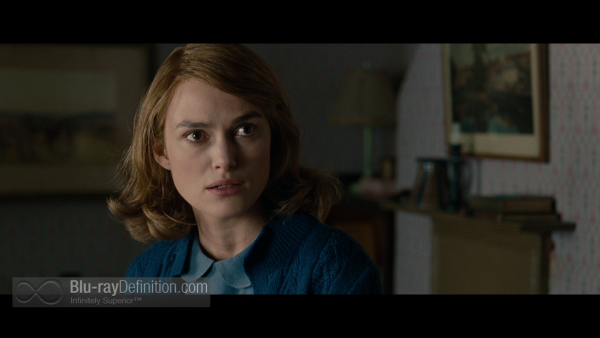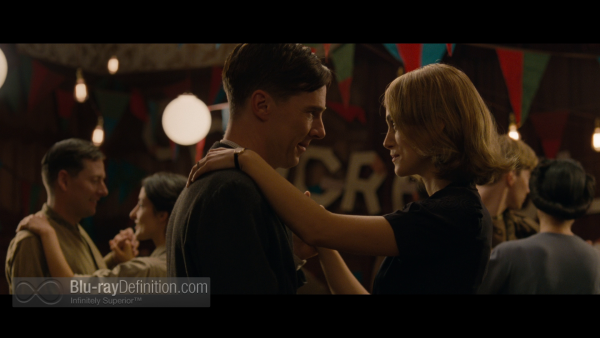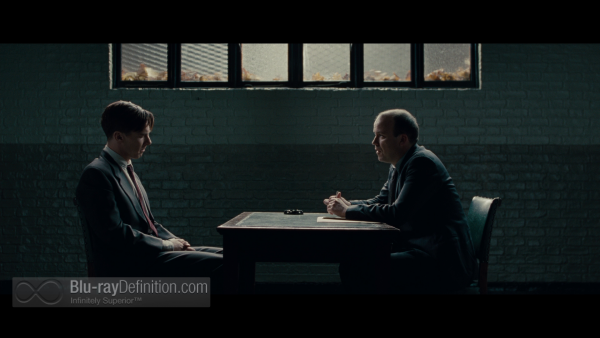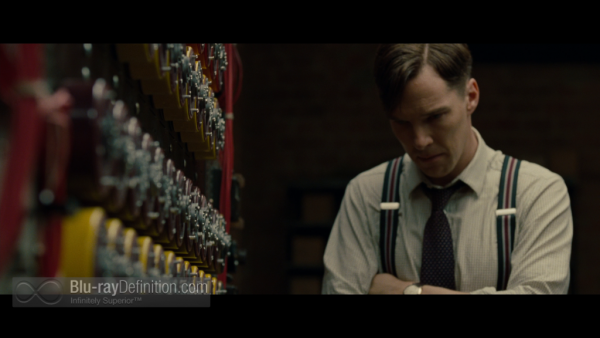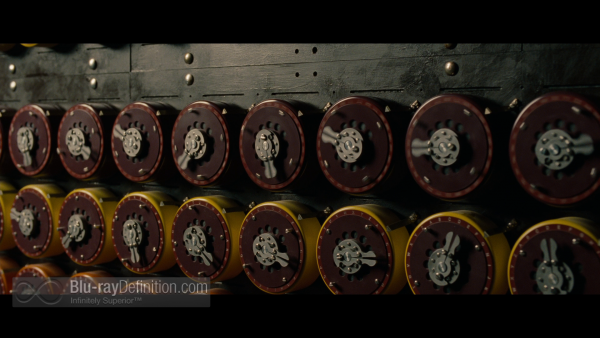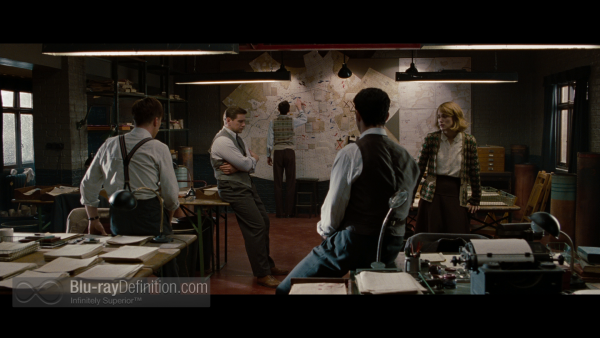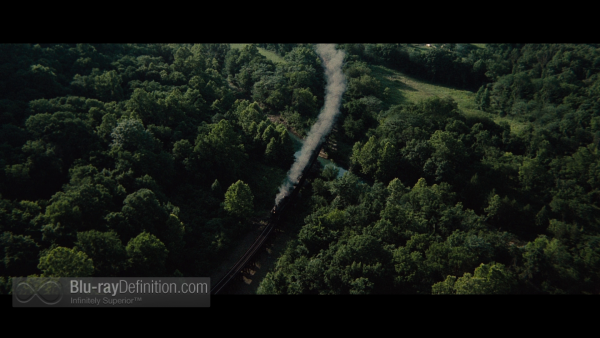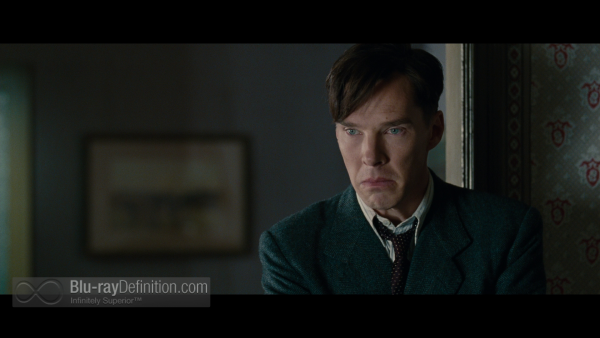 [amazon-product]B00RY86HSU[/amazon-product]