The Film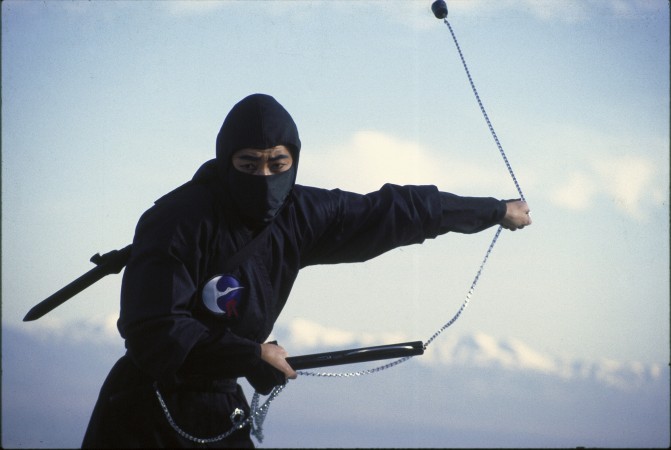 Eureka Entertainment brings together three early to mid eighties action films from Cannon Films that signature the studio's first step into the martial arts genre. Enter the Ninja stars Franco Nero as freshly minted ninja Cole who goes to visit his old army pal Frank Landers (Alex Courtney) in the Philippines where he finds the ex-pat running a struggling plantation and being strong-armed by villainous developer Charles Venarius (Christopher George) who employs his own ninja, Hasegawa (Sho Kosugi), to battle Cole, who has now set himself up as Frank's defender).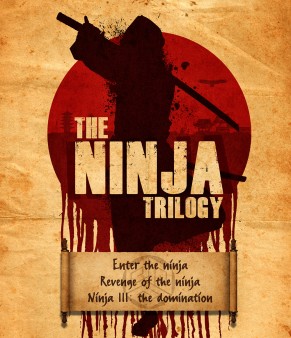 In Revenge of the Ninja, Sho Kusugi returns as a ninja assassin who moves to America after his family is killed only to find himself in the employ of drug trafficker whom he must square off against. Finally, Ninja III: The Domination takes the franchise into a supernatural and feminine direction when an evil ninja is gunned down by police on a golf course, but manages to get away, both physically and metaphysically. He comes to posses phone company van driver Christie (Lucinda Dickey), who begins to take on superhuman ninja powers and, overcome by her possession, tracks down and kills all the enemies of the ninja before the good ninja Yamada (Sho Kosugi, returning to the franchise again) comes to her rescue.
These "ninja" films from Cannon make no attempt at all to deliver any sort of compelling story from the first Enter the Ninja to the last Ninja III, and they never stack up to such classic martial arts films such as Enter the Dragon, but what they do deliver are some relentless, mindless moments of action and choreography. Always unintentionally funny, if you relax your critical mind for 90 minutes or so, you just may be able to take some pleasure in these three films if you are a genre fan.
The Video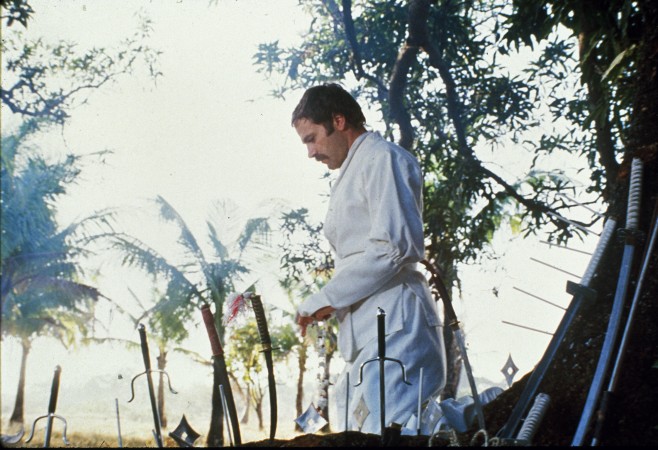 All three films arrive on Blu-ray in 1080p AVC HD transfers. None of them looks particularly great, but none of them is awful either. The last of the three looks the best with the least instances of random source damage and fluttering in the image. The pictures are all generally bright and lifelike with just a bit of natural grain present and no video noise.
The Audio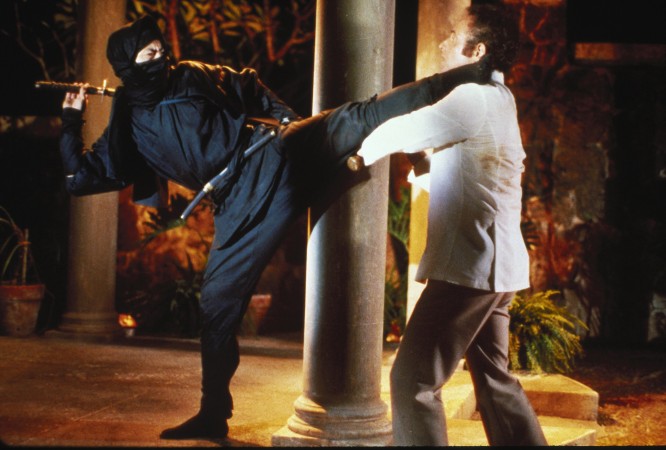 There's not much to these LPCM 2.0 mixes. The first two films, Enter the Ninja and Revenge of the Ninja are monaural only, so they are just a bit boxy and limited in range. Ninja III is stereo, but has a somewhat narrow sounding stereo field. That said, the sound is clean, has a good dynamic range given the limitations, and dialogue is intelligible.
The Supplements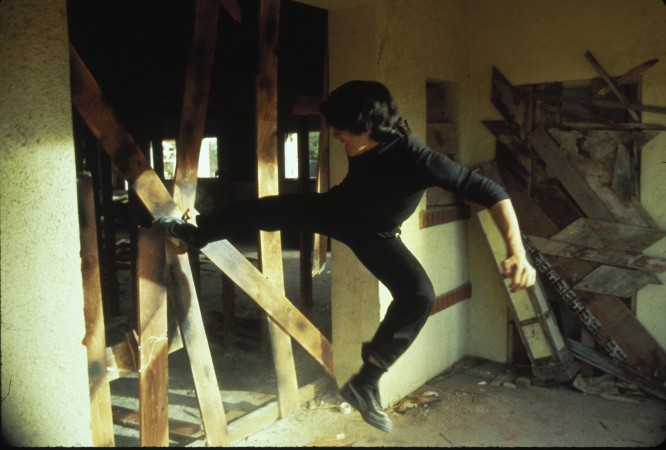 The audio commentaries and booklet are welcome inclusions with lots of in depth information.
28-page booklet featuring a new essay by critic and author C.J. Lines, illustrated with archival images.
Enter the Ninja
Revenge of the Ninja
Audio commentary by director Sam Firstenberg and stunt coordinator Steven Lambert
Steven Firstenberg Intro
Ninja III: The Domination
Audio commentary by director Sam Firstenberg and stunt coordinator Steven Lambert
The Final Assessment
The Ninja Trilogy presents three films from Cannon that will be some fun, even if not exactly great, popcorn flicks for the weekend, especially for folks who love martial films.
The Ninja Trilogy UK Blu-ray (TheaterByte Review)
Eureka Entertainment
Studios & Distributors
Sam Firstenberg, Menahem Golan
Director
What people say... Login to rate
Be the first to leave a review.
Show more