– –

The Film
[Rating:3.5/5]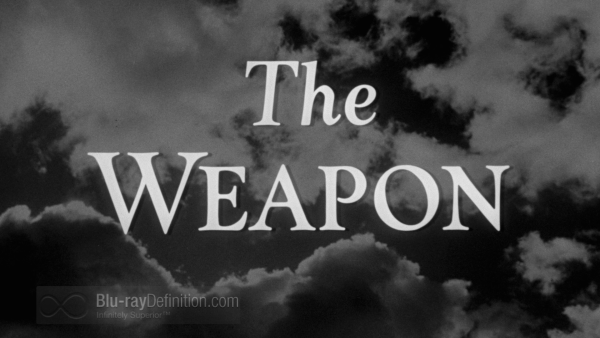 The Weapon, a 1956 British film, deals with the heartrending tale of what can happen when a child, Erik Jenner (Jon Whiteley), discovers a gun embedded in the wall of a ruined building and accidentally discharges it, shooting one of his playmates. Erik runs away, setting the fast tempo that runs through this film noir.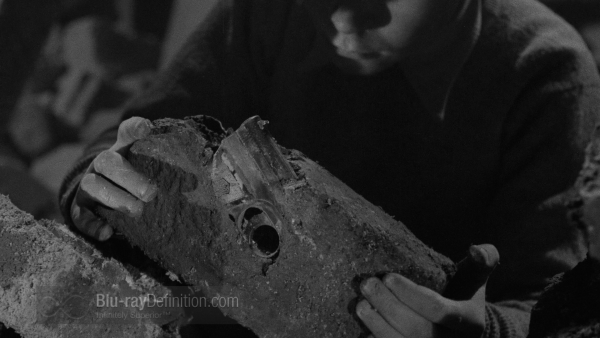 As it turns out, this gun is not just a weapon but one that interests Inspector Mackenzie (Herbert Marshall) as it was involved in the  homicide of an American serviceman, ten years earlier. A police detail watches the Jenner household while the search for Erik continues.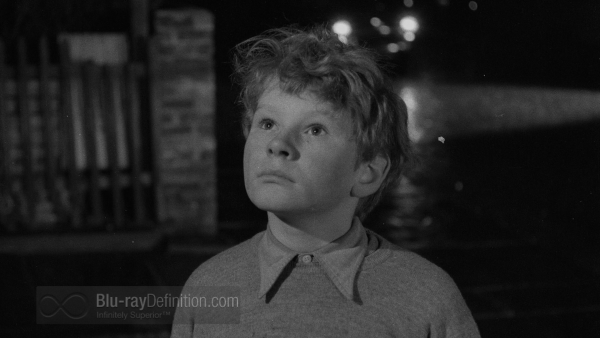 U.S. Army Captain Mark Andrews (Steve Cochran), a military criminal investigator gets the assignment to locate Erik whose mother is the widow Elsa Jenner (Lizbeth Scott). The Captain and the widow visit Mr. Joshua Henry (George Cole) who claims to have seen Erik but his story seems pretty fishy.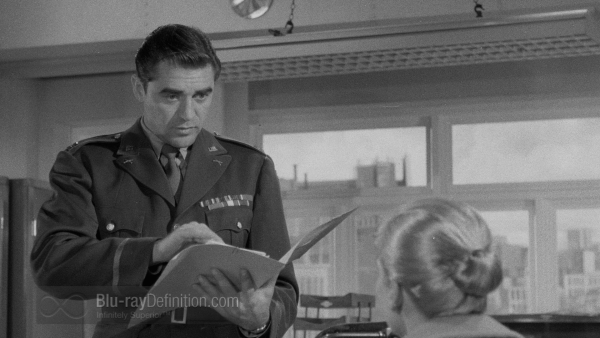 Meanwhile, Erik has stopped at the restaurant where his mother works and when she and Captain Andrews arrive, he runs away again. Mr. Henry reappears and represents himself to Erik's friends as a Scotland Yard detective who is looking for the missing boy. Later, Henry begins to insinuate himself into Elsa's life while Captain Andrews pursues the investigation of Army Captain Liam Naughton's unsolved homicide.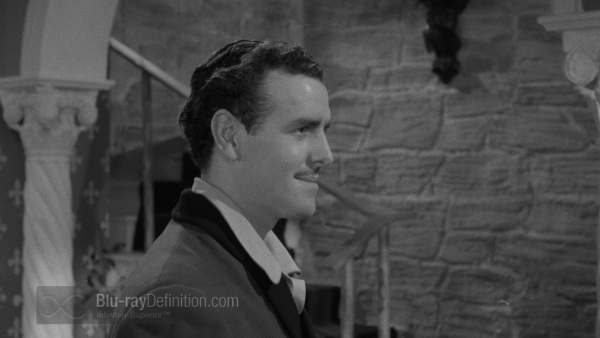 Andrews tracks down Naughton's old flame, Vivienne Pascal (Nicole Maurey) and sets up a late-night rendezvous at her apartment to obtain more information and guess who shows up first…that pesky Joshua Henry. We find out that Joshua and Vivienne have a very interesting backstory as well. The Captain arrives later but before he can get any info from Vivienne, she is shot by…Joshua Henry…and Andrews sets off in hot pursuit. Henry turns the tables on Andrews, but before he can do more harm, he is interrupted by a bobbie and escapes by diving out of a window into the Thames River.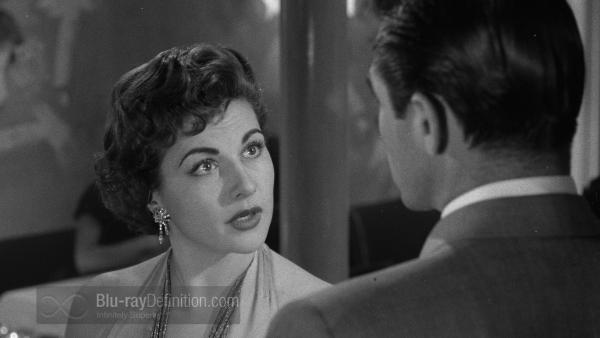 More bad news greets Captain Andrews when Inspector Mckenzie informs him that a drowned boy has been found but to everyone's relief, it turns out not to be Erik. As the papers continue to put Erik's picture everywhere, the terrified lad continues to run. The ever-present Mr. Henry pays a visit to Elsa's flat for dinner just in time to have Erik call home and ask to be picked up by his mother.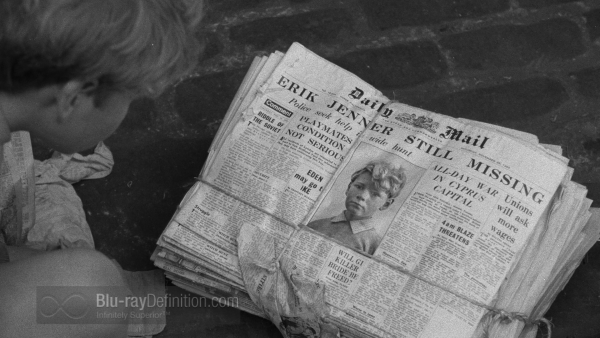 The suspense mounts, the pace literally accelerates, and while the finale delivers no real surprises, director Val Guest manages to keep viewers on the edges of their seats until the end credits roll.

Video Quality
[Rating:3/5]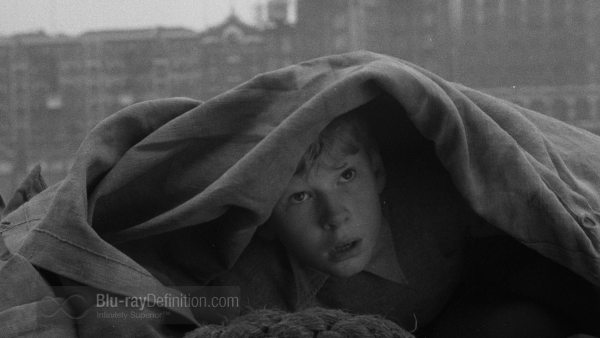 The restoration is decent if not at the level of today's better efforts. Streaking and blurring is modest and contrasts in this black and white film are as good as might be expected given the age of the negatives.

Audio Quality
[Rating:3/5]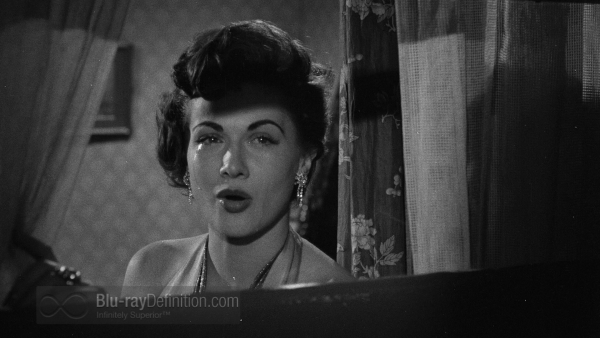 The DTS-HD Master Audio 1.0 soundtrack is surprisingly good with clear dialogue and very good reproduction of James Stevens' atmospheric score.

Supplemental Materials
[Rating:0/5]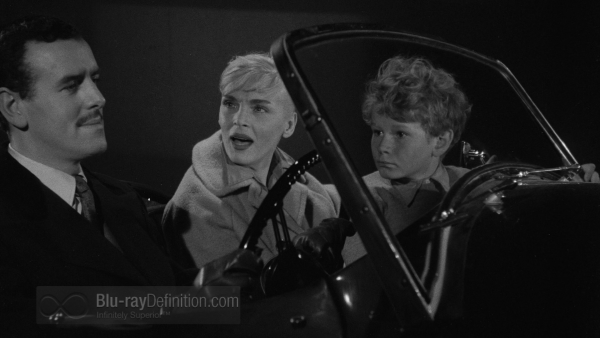 No extras are provided.

The Definitive Word
Overall:
[Rating:3.5/5]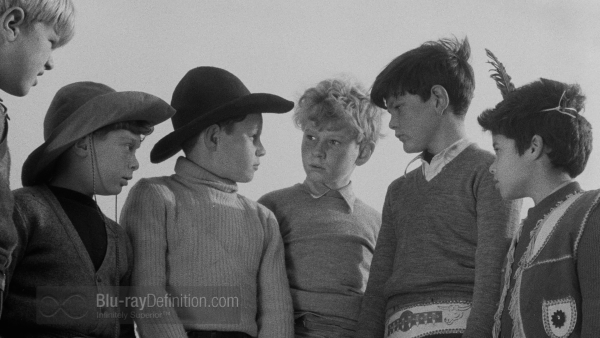 The Weapon proves to be a typical thriller with all of the elements that make for an enjoyable watch. The setting of metropolitan London adds considerable atmosphere to the production, as it plays a supporting role in the action as it unfolds. The plot is sufficiently dark with its twists and turns making the rather short running time pass even more quickly.
 Additional Screen Captures
[amazon-product]B00PSH2NDM[/amazon-product]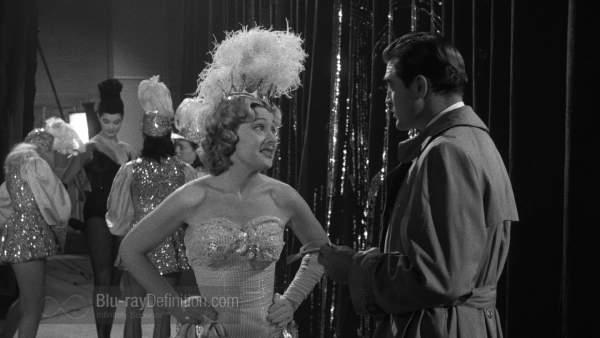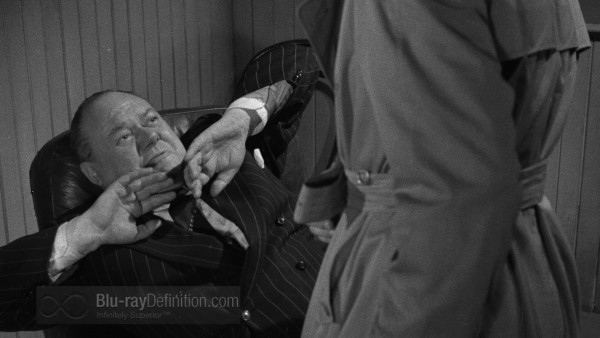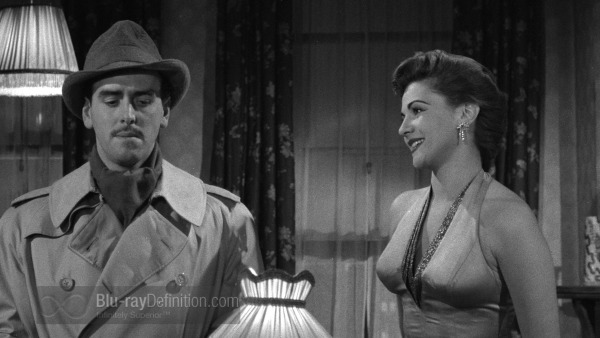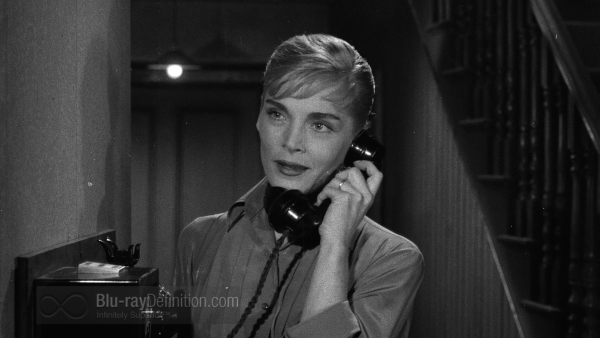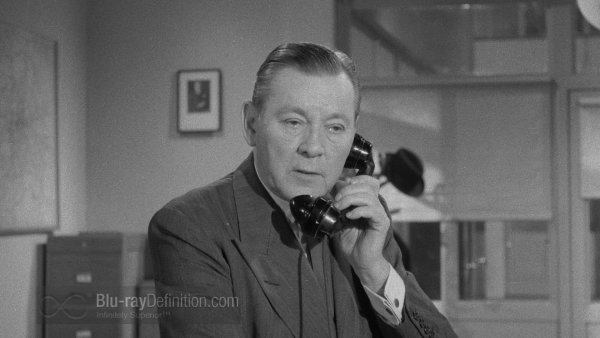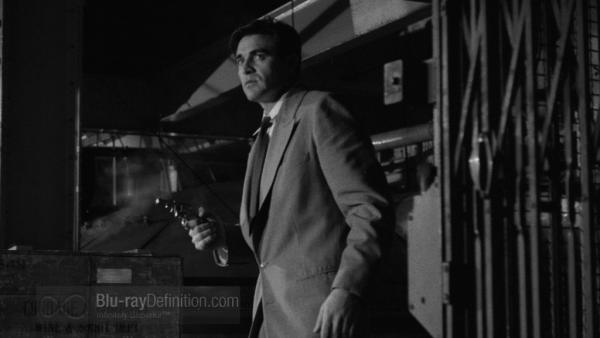 [amazon-product]B00PSH2NDM[/amazon-product]